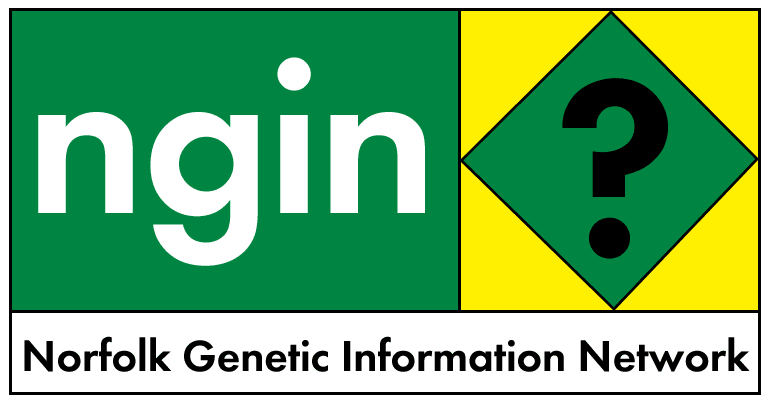 12 July 2002
NZ OFFICIALS FAIL TO QUELL CONTROVERSY/CORN-GATE LATEST
The NZ governement are claiming there was no contamination.
Unfortunately for them, this doesn't seem to be supported by their own officials or the available documents including the "final scientific comment" which confirmed contamination.
Despite this, an industry source and the scientist they commissioned say they have the answer.
Do claims of "no genetic contmaination, it's all a false positive", sound at all familiar?
"At a meeting in December, attended by Dr Poulter and other industry and scientific representatives, a decision was made that there was no "believable evidence" of GE contamination."
This only happened apparently at the point the maize was about to flower. Yet the contaminsation issue had been known about since before some of the sweetcorn had even been planted.
And nor was this the first time that government and industry had worked hand in glove on how to the handle the situation:
"...on November 30, the Ministry for the Environment sent the companies and their PR firms a draft contingency plan of what the Government would say if news of the contamination leaked out. Their views were sought on the draft government statement. Their interests (especially Novartis' international agenda of minimising controls on seed imports) were obviously not the same as the public interest. Yet they were being included in forming the advice going from the environment, biosecurity and risk management agencies to Government." - Nicky Hager, 'Seeds of Distrust'
multiple items:
1. ERMA corners Government
2. NZ Government officials fail to quell controversy
3. Clark told to take 'creep' Campbell on
4. No Contamination Claim Not Backed Up By Documents
5. GE cover-up allegations hurt Clark
6. Dirt from shovel to blame
7. Mäori say corn-gate just one problem
8. Soil now blamed for GE scare
9. ERMA will consider GE cattle after the election!
***
1. ERMA corners Government
Greenpeace New Zealand, Ph (09) 630 6317, Fax (09) 630 7121
www.greenpeace.org.nz
Auckland, 12 July 2002: Statements made today by Bas Walker the head of ERMA that "at no stage have we said categorically there was no contamination" directly contradict the lines being peddled by Helen Clark and Marian Hobbs since information of the release of GE corn was revealed in Seeds of Distrust on Wednesday.
Mr Walker stated on Checkpoint on National Radio this evening that "at no stage have we said categorically there was no contamination".
Helen Clark on Checkpoint on National Radio on 10th July stated "there was no GM proven in the seeds". She also stated in the Dominion Post on 11th July "extensive testing could not find any evidence of GM presence in those plants".
Marian Hobbs press release on Wednesday 10th July states, "It cannot be claimed therefore that GM material was released" and she maintained that position on 3 News last night.
"What is going on? Either ERMA is not talking to the Government or the Government is ignoring its own regulatory body and is still covering up the whole incident," said Annette Cotter, Greenpeace spokesperson today.
Mr Walker confirmed that Dr Donald Hannah considered the full range of test results when he made his report to Government, and stated "there was no other written analysis of the test beyond [Donald Hannah's] memorandum" and confirmed there was no further testing. Mr Walker also confirmed that Dr Hannah's report was "the final scientific comment".
"How then can the Government continue to deny that it knew the corn was GE contaminated?
Dr Hannah's "final scientific comment" was that there was "less than 0.5 percent GM contamination"11 Evaluation of Information Received for Novartis Jubilee Sweetcorn Lot NC9114, Donald Hannah, Manager, Science and Research, 5th December 2000..
"He never concluded that the corn was not contaminated, only that the level of contamination came under the Government's judiciously selected allowable threshold.
"To conclude from these results that there was no GE contamination is like saying that tests show we only have chickens when results show that we have ninety nine chickens and one fox."
Dr Hannah looked at the positive test results and determined that lab error resulting in Œfalse positives' was unlikely because the labs ran identical tests on 'controls' (seeds known to be GE free). These registered negative while the Lot NC9114 seeds registered positive. He also concluded that the contaminant was likely to be a GE variety Bt11.
Contact: Annette Cotter, Campaigner 021 565 175
Vanessa Atkinson 025 927 301
***
2. NZ Government officials fail to quell controversy over GM contaminated corn
Bob Burton
CANBERRA 12 July 2002: Frantic attempts by the New Zealand government to defuse a politically damaging crisis over the importation of GM contaminated corn seed have unravelled with the conservative opposition party backing calls for an inquiry into the affair.
The Environment spokesperson for the conservative National Party, Dr Nick Smith, said that unless the government released all the documents on shipment of GM contaminated corn seed the public would be entitled to believe it was "just a further cover-up by the Government‰.
According to New Zealand government documents in November 2000 5.6 tonnes of GM contaminated corn seed was imported from multinational seed company Novartis in the US. [In mid-November 2000 Novartis merged with AstraZeneca to become Sygenta].
Stunned by the revelations just two weeks away from the election day, New Zealand Prime Minister Helen Clark has denied there was any cover up or that GM contaminated crops were illegally allowed to be grown, harvested and used in food products for domestic and export markets.
In an attempt to shift the focus away from the decisions made by Clark and other senior ministers, government officials were presented to the media for a 'briefing'. However, the officials confirmed the authenticity of the documents in Hager's book and the accuracy of his report but disagreed with his conclusions.
Smith is unpersuaded pointing to the trail of documents up to and beyond the December 2000 Cabinet meeting on the issue that all refer to GM contamination. "I have an uncomfortable feeling officials have now been pushed into this statement to save the Prime Minister and the Environment Minister embarrassment of such a blatant breach of their GM moratorium" Smith claimed.
Greenpeace has welcomed Smith's support for a public inquiry into the affair. "The statement by the National Party is very significant in detailing that the documents support the view that the government was advised there was contamination. We welcome the call for the documents to be released and an inquiry held into the affair", Greenpeace spokeswoman Annette Cotter said.
When the controversy first broke with the release of a book Seeds of Distrust - by investigative journalist Nicky Hager on Wednesday morning, the Prime Minister Helen Clark cancelled election campaign engagements and refused to answer media questions for seven hours.
Late on Wednesday Clark cancelled other election campaign engagements for a hastily convened media conference. Clark did not challenge the authenticity of the leak documents but sought to blunt the revelations with a counterattack. "It is a giant conspiracy theory which is going to make those promulgating it look rather foolish", she claimed.
A spokesman for the Minister for Environment, Marian Hobbs, told IPS that the government had a 'zero tolerance' policy on GM contamination and that while the tests revealed 'low' levels of contamination, it couldn't be proven to be GM contamination.
When pressed, however, the government spokesman revealed that legal considerations were uppermost in their minds on whether to order the corn crop and the unused seed to be destroyed. "What it comes down to is that officials could not stand up in court and say 'we have evidence that this seed is contaminated therefore it must be destroyed'. So on that basis the government said there is no evidence so there was no grounds for ordering the crops to be pulled out and destroyed", Hobbs spokesman said.
With industry groups arguing the contamination was at a low level, if present at all, the government introduced a regulation allowing crops to be approved if GM contamination was below a new arbitrary limit of 0.5%contamination.
A leaked memo by the chief government scientific agency with responsibility for GM testing confirmed contamination but said that as it was below the new limit, no formal approval would be required. "With a considerable degree of confidence it can be concluded the Novartis sweet corn LotNC9114 has less than 0.5% GM contamination and hence, judged by that standard, does not contain a new organism", the Manager of Science and Research at the Environmental Risk Management Authority, Donald Hannah, wrote in a 5 December 2000 memo.
When pressed about why the documents contradict the government's claims, Hobbs adviser retreated. "I haven't read all the documents, I can't make that judgement", he said.
Greenpeace also dismisses government claims of Œlow' levels of contamination as meaningless. "References to what appear to be very low levels of GM contamination is just a smokescreen. It is like saying that tests show that we only have chickens when the results show we have ninety nine chickens and one fox‰, Cotter said.
In the last few days, Hager has come under sustained personal attack from Clark and supporters of genetic engineering. Despite the criticism he remains determined to speak out. "What you see is the phenomena where political management based on secrecy and public relations allowed all the constitutional processes to be bypassed and a decision which, if it had been made public, they would never have got away with", he told IPS.
***
3. Clark told to take 'creep' Campbell on
http://www.nzherald.co.nz/storydisplay.cfm?storyID=2097257&thesection=news&thesubsection=general
12.07.2002
By BERNARD ORSMAN
Prime Minister Helen Clark yesterday continued her battle with TV3 presenter John Campbell by saying people were telling her to take the "little creep on".
Campbell said he was surprised at being called a little creep.
"I consider it entirely legitimate journalism to ask the Prime Minister questions without allowing her to prepare a strategy of obfuscation and prevarication in advance of the event ... " he said.
" ... frankly, I thought it was a feature of dictatorships that leaders tried to dictate what questions they could be asked.
"I didn't think that is how flourishing and robust democracies behaved. Bugger me."
Helen Clark made the "little creep" comment on Radio Pacific in reference to the TV3 leaders debate on July 25, when Campbell is scheduled to quiz her and National leader Bill English. The Prime Minister is mulling over whether to appear, as well as whether to lodge a Broadcasting Standards Authority complaint against TV3, which she accuses of ambushing her in an unethical manner.
On 3 News last night, TV3's director of news, Mark Jennings, said not bowing to politicians was the hallmark of a good news service.
Mr Jennings later told the Herald that TV3 was standing by Campbell, who won the best presenter award at this year's Qantas media awards.
"He is a very fair and talented interviewer and treats all politicians the same."
TV3 was flooded with responses to the Wednesday night interview. Comments made in 300 emails and by more than 200 callers ranged from absolutely disgraceful, bullying and disrespectful to congratulations, brilliant and exposing a side of the Prime Minister not seen often.
Campbell fronted the "corngate" issue again last night on TV3 news - without Helen Clark. Instead he was granted an interview with Marian Hobbs.
Marian Hobbs got "very personal" with an analogy of a mammogram scare that told her she had breast cancer.She said she had a series of tests, but it was not until a large needle was inserted in her breast that it was found to be a cyst.
Campbell said the analogy did not necessarily hold in so far as the Environmental Risk Management Authority said it knew the sweetcorn was contaminated.
"Do you know what I think you have done, you guys? You have convinced yourselves that a very low amount of corn equals no corn," Campbell said.
Marian Hobbs replied: "Absolutely not. There is a zero tolerance. We find one seed that is contaminated, the whole lot goes. We had positive tests... and we looked at those tests again and people came back to us and said those tests don't stand. Like my breast. I had a positive test. Thank God they didn't take it off because then they found it was something else."
The free-to-air code of broadcasting practice says people appearing in any programme "should be dealt with fairly and should, except as required in the public interest, be informed of the reason for their proposed contribution and participation and the role that is expected of them".
***
4. No Contamination Claim Not Backed Up By Documents
Thursday, 11 July 2002, 8:25 pm
Press Release: New Zealand National Party
Dr Nick Smith
National Environment Spokesperson
11 July 2002
'No contamination' claim not backed up by documents
Prime Minister Helen Clark and Environment Minister Marion Hobbs must back up with official papers their categorical statement that there was no GM contamination of imported corn seed, says National Environment Spokesperson Dr Nick Smith.
"The Prime Minister's line that there was no contamination is not in any of the official papers from the time. To the contrary, after all the test results were known on November 24, all the official papers continue to refer to contaminated corn.
The documents say:
* 'Testing indicated low levels of GM seeds in conventional seeds' 1 December 2001, Government contingency media strategy. * 'A recent approach by industry has bought to light number of issues with regard to a low level inadvertent contamination of imported seed with genetically modified material' - 8 December 2000 Cabinet paper* 'We know that the Novartis sweet corn is contaminated' - 15 January Lindie Nelson and Oliver Sutherland, ERMA board members, memo that resulted in an urgent meeting of the ERMA Board in February
"The Prime Minister's statement contradicts all the official papers from the time.
"I have an uncomfortable feeling officials have now been pushed into this statement to save the Prime Minister and the Environment Minister embarrassment of such a blatant breach of their GM moratorium.
"National has requested all other papers, but not received them yet. Unless further papers from the time state that no contamination occurred, the public are right to dismiss it as just a further cover-up by the Government," Dr Smith said.
***
5. GE cover-up allegations hurt Clark
The Australian July 11, 2002, Thursday
Christopher Niesche * New Zealand correspondent
Clark's Government covered up the accidental release of genetically engineered crops in New Zealand, it was claimed yesterday in the middle of an election campaign being fought mainly on the safety of modified crops. The claim of a cover-up put the Government into crisis mode, and it took more than six hours to issue a denial. In November 2000, the Government learned a 5.6-tonne batch of sweetcorn seeds from the US had tested positive to GE contamination, but by then about half the seeds had been planted in New Zealand. In his book Seeds of Distrust, researcher and author Nicky Hager claims the Government initially decided to destroy the crops, but after lobbying from multinational food and seed companies decided to allow the crops to remain, and for the remaining half of the seeds to be planted. In the following month, the Government abandoned its "zero tolerance" policy for GE contamination and set a temporary "testing standard" of 0.5 per cent, meaning any seeds with less than that amount would be deemed "GE free" and allowed into the country, Hager claims. Worse for the Prime Minister was the fact that her office took over management of the contamination scare from the Environment Minister. The book's publication comes just 15 days before the election. The Greens have risen in polls during the campaign, attracting about 10 per cent of the vote in response to fears over GE. The Government has denied the claims of a cover-up.
***
6. Dirt from shovel to blame - genetic lecturer
12 July 2002
Dirt from the shovel of a Hawke's Bay farmer was the likely contaminant in sweet corn which author Nicky Hager claimed this week was genetically engineered (GE), a senior lecturer in genetics said yesterday.
Dr Russell Poulter of Otago University was involved in the final sign-off on the corn crop under scrutiny in Mr Hager's book Seeds of Distrust, published by Green Party list candidate Craig Potton this week. "Today, I have the final piece of the puzzle," Dr Poulter said.
The so-called contaminated seed had come from a bag that had been opened at a Hawkes Bay farm, he said. Dr Poulter believed the contaminant, or "false positive", was from bacterium naturally found and abundant in soil.
The corn was also mixed with talcum powder, a common practice to help the flow of seed through a drill. Because the certified GE-free seed was so expensive, it was sold on a sale or return basis.
When the paddock had been sown, the farmer had used his shovel to put the remaining corn back into a bag and that bag was later used for testing, Dr Poulter said.
At a meeting in December, attended by Dr Poulter and other industry and scientific representatives, a decision was made that there was no "believable evidence" of GE contamination.
That information went to Environment Minister Marian Hobbs who later released a press statement containing the findings. "There was no question of a cover up. I was gob smacked this thing has blown up again," Dr Poulter said.
The decision had to be made because the corn was about to flower and it either had to be allowed to continue to grow or pulled out.
Heinz Wattie had asked Dr Poulter to review findings that a positive result had come from the final testing of the corn ˆ despite the strenuous checks applied to the shipment of Jubilee corn by United States supplier Novartis.
Novartis had a rigorous checking system and a separate processing operation for the GE-free sweet corn, he said. Most of the seed was sold to the European Union which had a 200m minimum barrier between GE-free and other crops to prevent cross-pollination.
Novartis had a 1.2km minimum which was a "mighty distance" but was reflected in the costs. "In the end you pay, but you expect to get GE-free seed," Dr Poulter said.
***
7. Hager's Revelation Of Hobbs Cobb Cover Up Not New
Friday, 12 July 2002, 8:00 am
Press Release: Mana Maori
Members of the Mana Mäori Movement, who are contesting the Mäori seats, highlighted today that recent revelations by Nicky Hager regarding the possibility of the release of genetically modified crops in this country are not new. Mana Mäori Movement co-leader Angeline Greensill states "the potential release of genetically modified organisms in this country has been on the agenda for some time. The corn crop issue is only one concern amongst many". Ms Greensill has been instrumental in the anti-GE. movement for many years further stated "we have growing numbers of transgenic cows and sheep here that are contaminating our soils and environment. For the Labour government to say that there is containment is ridiculous. Corn-gate is just another example of the dangers of experimenting with genetic modification".
Ms Greensill and co-leader Glenis Philip-Barbara submitted to the Royal Commission on Genetic Modification alongside a network of Mäori women, Ngä Wähine Tiaki o Te Ao. Members of that network were involved in a vigil at the Environmental Risk Management Authority (ERMA) conference in Mt Wellington two weeks ago. After being refused entry to the conference speech being given by Marion Hobbs, representatives met with the Minister to discuss concerns. A key concern raised by Ms Mere Takoko was that of the possibility of corn crops in the Gisborne area being contaminated. This was denied directly by Marion Hobbs who was emphatic that no commercial release could occur in this country. Upon being notified of the release of the Hager publication Ms Takoko, also a member of the Mana Mäori Movement, responded "we have always known that the possibility of genetically modified corn being grown here is high.
The government has to come clean now with the detail and let the public know where those crops may have been planted". At a meeting with ManaMäori Movement representatives Ms Takoko stated "contamination is contamination, and our people have a right to know the sites that these experiments are taking place so we can make informed decisions about whether we want those crops on our lands."*
END
Contact for comment: English Interviews Angeline Greensill 07 8461252 Te
Reo Mäori Interviews G.Philip-Barbara 06 8677780
MANA MAORI MOVEMENT PRESS RELEASE National Office: P.O. Box 4030,
Hamilton, Aotearoa e-mail: mtakoko@wave.co.nz
***
8. Soil now blamed for GE scare
12.07.2002
By ANGELA GREGORY and FRANCESCA MOLD
Sweetcorn seeds that sparked the genetic modification scare may have been contaminated by nothing more than soil from a Gisborne farm.
Crop & Food Research yesterday revealed what a genetic scientist calls "the missing piece of the puzzle" to explain an apparent false positive result after the seed was tested for any GM contamination.
The scandal that has threatened to overwhelm the election campaign erupted after Wednesday's publication of the book Seeds of Distrust, by environmentalist Nicky Hager.
The book alleges that a ministerial cover-up allowed accidentally distributed GM-contaminated seeds to be grown, harvested, processed, and exported or eaten.
The Government sought to distance itself yesterday by wheeling in several top officials to take over the debate. The senior Wellington bureaucrats were instructed to answer all inquiries.
Also yesterday, the Prime Minister let fly against TV3 news presenter John Campbell, saying she was being told to "take the little creep on".
She has accused TV3 of an ambush over its Wednesday night GM programme. Campbell said last night that the show was "legitimate journalism".
In a new revelation, the Herald learned yesterday that a bag of soiled corn seeds returned by a Gisborne farmer seeking a refund might be behind the GM scare.
Farmers are entitled to return the expensive seed for a refund if they initially buy more than they need, and often do so.
Two years ago Cedenco - one of the companies that imported the 5.6-tonne shipment of the seed in question - wanted to sell its leftover seed to Japan and submitted several batches to Crop & Food Research to test as standard procedure.
It was in this testing process, completed on November 2, 2000, that the problem of potential contamination was revealed, prompting Cedenco to alert the Government. Fearing that it was dealing with GM contamination, the Government initiated further tests, which came back inconclusive.
On that basis, the Government decided that the seeds already distributed by the importing companies could stay in the ground.
Yesterday, Crop & Food Research communications manager Howard Bezar explained that the sample that tested positive was one of eight batches Cedenco submitted for testing in October 2000.
"Subsequently the origin of this sample was found to include a bag of seed which had been returned by a farmer. The seed had talcum powder added to it to make the seed flow better through the drill."
Mr Bezar said the presence of talcum powder indicated that the seed had been removed from the bag,"therefore introducing the opportunity for soil and soil bacteria to contaminate the sample".
"Contamination with soil and soil bacteria could account for the positive result."
Crop & Food Research is a Crown institute which researches and monitors the development of arable foods, seafood, animal feed and forestry.
But the explanation has not convinced Mr Hager. Reacting last night, he said the Government was in damage-control mode and in the past 48 hours had pushed forward every single voice it could find to "muddy the waters".
He agreed that theoretically seed exposed to soil on a Gisborne farm could account for the contamination. But that did not change the fact that in November 2000, when the Government thought it was dealing with a GM crisis, it chose not to subject the seeds to more tests but instead changed the rules to allow the seeds to stay.
Mr Hager said there were two sets of tests that threw up a positive result, but no further tests were completed to contradict those results.
University of Otago geneticist Dr Russell Poulter said last night that the explanation finally offered a reason for what he considered was a false positive result when Crop & Food Research tested the seed at Cedenco's request in October 2000.
Dr Poulter was brought in by Heinz Wattie in December 2000 to review the results of further sweetcorn seed tests at laboratories in NZ, Australia and the US which gave negative contamination results.
He said he was experienced in testing methods used to detect GM material, and there was no scientifically sound evidence indicating its presence.
The testing methods used were sensitive, and false positive results arose in even the best laboratories. He had been puzzled that the positive test result had shown a genetic sequence with a terminator signal which was frequently found in transgenic corn, but had shown no sign of a promoter signal.
However, the genetic sequence with terminator signal was abundant in soil.
"This gives a piece of the puzzle which has been missing since December. In my opinion, on the basis of the evidence presented, there was no reason for the officials or the companies involved to conclude that there was even a reasonable possibility that the seed contained GM material."
Another plant scientist, Professor Richard Gardner of Auckland University, agreed that testing for genetically modified corn could easily throw up false results.
If a positive result was discovered and further tests gave negative results, it could be reasonably concluded that the seeds were not GM-contaminated.
A Cedenco representative said yesterday that the company had since ensured testing procedures were changed so samples were not taken from bags of returned seed.
At a special press conference in Wellington, Research, Science and Technology Minister Pete Hodgson said officials were under Government instructions to say whatever they wanted and to be as open as possible.
The officials, from the Ministry for the Environment and MAF, said initial tests on the November 2000 consignment of corn seed planted in Hawkes Bay, Gisborne and Blenheim raised serious concerns about possible contamination.
But later tests by independent laboratories in New Zealand and Australia raised strong doubts about the accuracy of the early results.
Environment Ministry chief executive Barry Carbon, who has been in the job for eight days, said he had a "very high degree of confidence" that there was no cover-up.
***
9. SUBMISSIONS ON AGRESEARCH DEVELOPMENT APPLICATION -- ERMA BODY
New Zealand Press Association July 10, 2002
Wellington, July 9 -
The Environmental Risk Management Authority (Erma) says Agresearch's application to develop in containment a range of genetically engineered cattle, and transgenic milk containing human proteins will not have a public hearing until mid-August. This means the hearing on the application -- which has attracted 863 submissions -- will not be until two weeks after the general election, in which genetic engineering has become a major debate. Agresearch made its initial application last year, then withdrew it on April 11 to fix legal technicalities which effectively meant it was only seeking approval for parts of the project. The application was re-notified on May 15 and public submissions closed on June 27. The application is notable for canvassing a wide range of development work. It includes generation of the gene constructs, through implantation of modified embryos in recipient cows to produce transgenic calves, to the development of lines of GE cattle to check gene stability and to characterise gene expression. Agresearch wants to develop GE cattle that could produce working human proteins in their milk, which could potentially be of use in medical treatments, and to develop GE cattle to study how specific genes function.
People who made submissions can also request to be heard at a public hearing, but Erma said today the location of the hearing had not yet been decided.