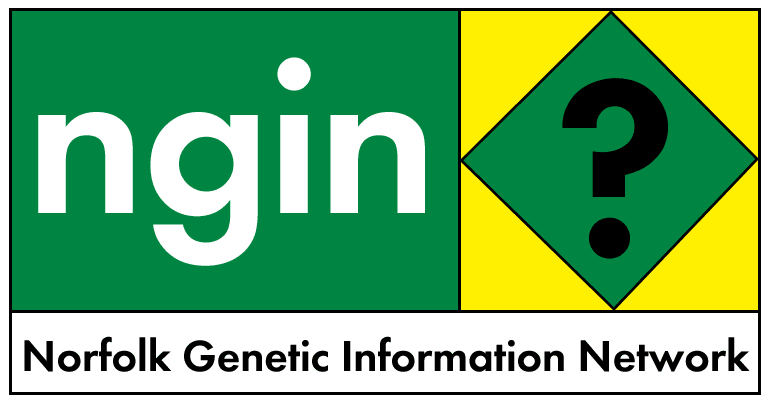 12 October 2002
MONSANTO FORECASTS FALLING PROFITS
Monsanto warned yesterday that profits this year would be lower than forecast, triggering a further signficant fall in its shares.
Monsanto says it expects to make NO progress in Brazil, a major soya market. According to the article, "Brazil has resisted strong pressure from the US to accept GM seed".
Sales in Argentina have dropped more sharply than expected now Monsanto has dispensed with extended credit for farmers.
It is also under pressure from the expiration of its Roundup patent
Other problems:
Monsanto's had to pull back from its plan to bring the first GM wheat to market by 2005. Wheat millers in Japan and Europe have said they do not want the GM product.
Monsanto also appears to have problems selling its existing GM seeds in the US, reportedly offering 2003 corn seed to Iowa farmers at fire-sale prices. https://members.tripod.com/~ngin/130802d.htm
Monsanto was weakened further when the US drugs maker Pharmacia split from Monsanto just two years after buying it. Monsanto denies it is in danger of running out of cash.
https://members.tripod.com/~ngin/200802b.htm
Monsanto hasn't been helped by its own patent application admission that transgenic pest control (as in Bt corn and cotton) "may not be desirable in the long term" because it produces resistant strains and "numerous problems remain...under actual field conditions".
https://ngin.tripod.com/190802a.htm
And the rapid spread of weeds resistant to Monsanto's Roundup herbicide is only adding to the company's woes.
https://ngin.tripod.com/230802f.htm
***
Dry weather waters down Monsanto profits
David Teather in New York
The Guardian, Saturday October 12, 2002
http://www.guardian.co.uk/gmdebate/Story/0,2763,810426,00.html
Monsanto, the agrochemical business that has become synonymous with genetically modified foods, yesterday warned that profits this year would be lower than forecast.
The controversial company blamed a fall in sales of its core herbicide product Roundup in the US and lower than expected sales in Argentina.
Unusually dry weather in the agricultural belt of the Midwest in the US and drought conditions in the plains blunted the growth of weeds and reduced the need for its herbicide, the company said.
Roundup accounts for 45% of Monsanto revenues and is already under pressure from the expiration of its patent. But the company, which will ship up to 6m fewer gallons of the herbicide this year, said there had been no loss of market share.
Yesterday's warning followed an earlier one in June when Monsanto reduced its outlook for 2002 and 2003 because of the turbulence in Latin American markets. At the time it said it would restructure its business practices in Argentina to operate under cash-only terms with customers instead of extending credit.
The effect has been to reduce sales more sharply than the company had expected.
Shares in the St Louis-based business fell by more than 11% in early trading on Wall Street but later recovered some of those losses to change hands 38 cents lower at $15.21.
John Roberts, a research analyst at Buckingham, the US brokerage, said investors' nerves had been eased by the fact that the warning appeared to have been caused by one-off external events rather than any fundamental issues.
"There is nothing about their competitive position that has changed here," he said. "Investors are somewhat more forgiving on issues of weather and Latin America since they don't have high predictability and are really outside factors."
Monsanto conceded in August that widespread opposition to its genetically modified agricultural products meant it would be at least another three years before they won approval for sale in Europe.
There has been a moratorium imposed on the approval of new GM crops since 1998 because of public anxiety about the potential risks to health and the environment.
The company also said it expected to make no progress in Brazil, a key producer of soya beans, in the same time frame. Brazil has resisted strong pressure from the US to accept GM seed.
"We are assuming no progress in Europe until 2005. We are trying to be conservative," Hendrik Verfaillie, the Belgian chief executive of Monsanto said at the time.
Monsanto has made inroads into India, the world's largest cotton producer, and is trying to break into the Pakistan market to sell GM seeds. The company is arguing that its bioinsecticide cotton needs less water than the staple food crop of rice.

------------------------------------------------------------------------
SUBSCRIPTIONS
------------------------------------------------------------------------
To subscribe to NGIN's daily list
send an e-mail to list@gmwatch.org with the message:
'subscribe NGIN daily'
You'll receive up to 30 mails a week
To subscribe to NGIN's 'WEEKLY WATCH'
send an e-mail to list@gmwatch.org with the message:
'subscribe WEEKLY WATCH'
You'll receive 1 mail a week with a news roundup
Those subscribed to the daily list will receive the WEEKLY WATCH automatically
To subscribe to NGIN's 'GMWATCH'
send an e-mail to list@gmwatch.org with the message:
'subscribe GMWATCH'
You'll receive 1 mail a month with a news roundup
Those subscribed to the daily bulletins will receive GMWATCH automatically
To unsubscribe to any of the the NGIN lists
just mail us saying 'unsubscribe' and specifying which list
lists archived at:
https://ngin.tripod.com/nginlist.htm
NGIN website:
http://www.ngin.org.uk