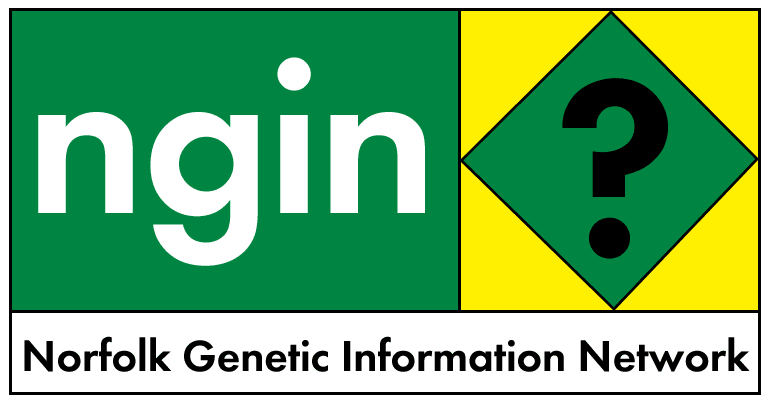 13 February 2003
GM WHEAT WON'T MAKE DOUGH, WARNS ECONOMIST/GRAINS INDUSTRY STATEMENT SAYS NO TO GM CANOLA RELEASE
"The price of spring wheat could drop by about one-third if a genetically modified (GM) variety is introduced commercially into Montana or North Dakota in the next two to six years, according to an agricultural economist." (item 1)
"I don't understand why any American public official would mind offending the French and the Germans right now." (item 4)
1.GM Wheat Won't Make Dough, Warns Economist
2.GRAINS INDUSTRY STATEMENT SAYS NO TO GM CANOLA
3.UK Mulling DNA Bar Code for Gene Altered Products
4.US will file biotech complaint vs EU ?
5.NEW ZEALAND: 'The GM package' - $10m fines to back GE laws - multiple items
***
1.GM Wheat Won't Make Dough, Warns Economist
FOR IMMEDIATE RELEASE: February 11, 2003
FOR FURTHER INFORMATION CONTACT: Brandy Hinkle: 406-252-9672
Dr. Robert Wisner: Phone -- 515-294-7318; e-mail -- <wisner@iastate.edu>
Billings - The price of spring wheat could drop by about one-third if a genetically modified (GM) variety is introduced commercially into Montana or North Dakota in the next two to six years, according to an agricultural economist.
Dr. Robert Wisner, University Professor of Economics at Iowa State University, testified to the Montana legislature last week. According to Dr. Wisner, many European and Asian grain buyers will likely refuse to buy any spring or durum wheat from states or regions that grow genetically modified wheat.
"Every available indicator of foreign consumer demand points to a high risk of GM wheat rejection in export markets," Dr. Wisner said.
Monsanto, a multinational biotechnology company, plans to introduce genetically modified wheat into Montana, North Dakota and other states by 2005.
Monsanto's Roundup Ready wheat is genetically engineered to resist the herbicide Roundup.
"Concerns of foreign consumers center around food and environmental safety questions, and perceived inadequacy of U.S. GM testing and approval processes," Dr. Wisner said. "Consumer attitudes are the driving force in markets, regardless of whether or not they are scientifically valid. Wisner said that foreign government approval does not assure consumer acceptance of GM wheat.
"In the past four years the U.S. has lost over a billion dollars of corn and soybean meal exports because of foreign GMO concerns," said Wisner. According to Wisner, the risk of loss is higher with wheat since more of it is exported, and more of it will be labeled. Wisner also noted that other wheat-exporting countries have non-GM wheat supplies to sell buyers who don't want U.S. GM wheat.
Wisner testified in support of the Montana Wheat Protection and Promotion Act, which would require Monsanto and other companies to show that genetically modified wheat can be marketed overseas, and that GM wheat and conventional wheat can be segregated before they can sell genetically modified in Montana. He will testify to the North Dakota legislature on Thursday in support of a similar bill.
# # #
A summary of Dr. Wisner's report, which was submitted to state legislators, is available at www.worc.org.
***
2.AUSTRALIA: GRAINS INDUSTRY STATEMENT SAYS NO TO GM CANOLA RELEASE
OFA Organic Industry Update Feb 2003 [via www.organicts.com/]
An Alternative Grains Industry Statement (AGIS) launched by the Network
of Concerned Farmers (NCF) calls for a moratorium on the commercial release of GM canola.
"This statement comprehensively rejects claims by the Gene Technology Grains Committee (GTGC) that Australia is ready for commercial release and is asking all affected organisations, companies and individuals to sign on," said Mrs Julie Newman, farmer at Newdegate.
"The Federal Government has failed to direct the Office of Gene Technology Regulator to assess economic impact when issuing a license for a GM crop release. As farmers we are calling on the QLD, NSW, VIC and SA Governments to follow TAS and WA Governments and intervene by declaring a moratorium on the commercial release of GM Canola expected in April of this year," Mrs Newman said.
The sign on statement (http://www.non-gm-farmers.com) includes a summary of the likely impacts of GM canola and calls for a moratorium pending:
*a full assessment of the economic impact of the commercial release of GM canola on the agricultural industry and export markets
*an assessment of the possible gains Australia may reap by declaring itself GM Free and supplying world markets
*guarantees of protection of existing cropping systems through
regulatory mechanisms
*all industry participants indicating preparedness for the commercial release of GM canola.
"A road show by the Network in QLD, NSW, VIC and SA in early March, will present Alternative Grains Industry Statement signatories to State Governments during briefing sessions," Mrs Newman added.
"The NCF believes the GTGC has failed to assess and manage economic impact. For example the proposed five meter buffer zone by the GTGC is ludicrous and ignores scientific studies including Australian research showing contamination at distances up to three kilometres. Even Monsanto on its website has published a pollen flow study showing contamination by Canola pollen of 2% at 50 meters and 1% at 130 meters," said Mr Scott Kinnear, Victorian farmer, NCF and VFF member and spokesperson for the Biological Farmers of Australia.
GM Canola if released under the GTGC protocols is guaranteed to:
*contaminate Australia's GM free and organic cropping systems
*impose unacceptable costs estimated at 10% of farm gate price on all farmers
*impose liability for contamination disasters on farmers.
The Network of Concerned Farmers invites all industry associations, individual farmers, transporters, grain handlers and marketers to view the Alternative Grains Industry Statement* and sign on at: www.non-gm-farmers.com For further information: Contact Penny Townley tel: (02) 6672 8373 or (0414) 244710
***
3.UK Mulling DNA Bar Code for Gene Altered Products
Wed February 12, 2003
http://reuters.com/newsArticle.jhtml?type=healthNews&storyID=2218644
LONDON (Reuters) - Genetically modified foods and organisms could soon contain DNA bar codes to make it easier for regulators to spot contaminated crops or foods.
The National Institute of Agricultural Botany (NIAB), a charitable company in Cambridge, England, has applied for a patent on the technology.
"The British government is considering forcing biotech companies to use DNA bar-coding to identify genetically modified organisms (GMOs)," New Scientist magazine said Wednesday.
The technique involves adding a special, harmless sequence of DNA to all genetically modified organisms so a simple test will spot it. A series of additional sequences of DNA with encrypted information about the company or what was done to the product could also be added to provide more data.
"We have been talking about techniques for encoding unique identifiers in the context of GMOs for some time," Howard Dalton, chief scientific adviser for the Department of Environment, Food and Rural Affairs (DEFRA), told the magazine.
"Any development which would help in the process of detecting and identifying GMOs would be welcome," he added.
A spokesman for NIAB said DEFRA views the technology as one of a number of useful approaches to a problem that will have to be dealt with in the next few years.
***
4.Sen. Grassley-US will file biotech complaint vs EU
Source - Reuters Securities News (Eng)
Thursday, February 13, 2003 03:39
By Richard Cowan
WASHINGTON, Feb 12 (Reuters) - The United States intends to push ahead with a World Trade Organization complaint against the European Union's biotech policy, but only after it irons out "political problems" related to allied support for a war in Iraq, a senior Republican senator said on Wednesday.
The Bush administration recently appeared ready to lodge the WTO protest in hopes of getting the EU to lift its moratorium on approving genetically-modified goods.
But last week, during a visit to Washington, EU Farm Commissioner Franz Fischler said he had been told by U.S. officials that the decision had been put on hold.
Sen. Charles Grassley of Iowa, who chairs a Senate committee that oversees U.S. trade policy, told reporters that the looming Iraq war was the reason for the Bush administration delaying an announcement of a trade complaint.
"I expect that until the political problems over the Iraq war with Germany and France are over and Europe generally, there won't be a case filed. But there will be a case filed."
Germany and France have been among the loudest European critics of President George W. Bush's apparent plans to use military force against Iraqi President Saddam Hussein soon.
Grassley, who ardently supports challenging the EU's biotech policy at the WTO, noted that he had spoken to top White House staff and two Bush Cabinet heads about the trade case.
CORN SHIPMENTS HAMPERED
But he stopped short of saying that any of those officials had assured him the WTO complaint eventually would be filed.
Grassley represents a leading corn-producing state and U.S. corn shipments to the EU have been hampered by its refusal to approve new biotech products since 1998. An estimated $300 million in agricultural sales to the EU are lost each year because of the EU policy.
Last month, Grassley urged the Bush administration "to get off its duff and make a decision" to take legal steps against the EU moratorium.
Besides political problems related to Iraq, some U.S. officials also have expressed concerns that filing a WTO complaint would further harden European consumer attitudes against biotech goods.
Nonetheless, U.S. Trade Representative Robert Zoellick has been outspoken in his desire to take the EU to the WTO.
But one source told Reuters last week that the State Department at the last minute interceded to hold up the U.S. action out of concern about European support for an Iraq war.
Grassley questioned the Bush administration's second thoughts, telling reporters, "I don't understand why any American public official would mind offending the French and the Germans right now."
Grassley said he wasn't expecting Germany to commit any troops or financial resources to a possible war against Iraq. "I don't want one drop of German blood, one German euro, all I want is German moral support," he said.
***
NEW ZEALAND: 'The GM package' - multiple items
http://www.nbr.co.nz/home/column_article.asp?id=5104&cid=15&cname=Media
The GM package: 16 statements
The National Business Review, New Zealand
The full GM package comprises 16 separate announcements covering the background and how the government intends to implement the recommendations of the Royal Commission on Genetic Modification. The link below provides access to each of the statements.
(http://www.beehive.govt.nz/hobbs/gm/home.cfm)
...
http://www.stuff.co.nz/stuff/0,2106,2259487a11,00.html
Proposed GM liability laws weak, Greens say
The Dominion Post, NZ
..
http://www.nzherald.co.nz/storydisplay.cfm?reportID=53009&storyID=3100904
$10m fines to back GE laws
13.02.2003
By FRANCESCA MOLD and ANNE BESTON
New Zealand Herald
Researchers who break new rules governing the conditional release of genetically modified organisms could face a civil law suit or a fine of up to $10 million.