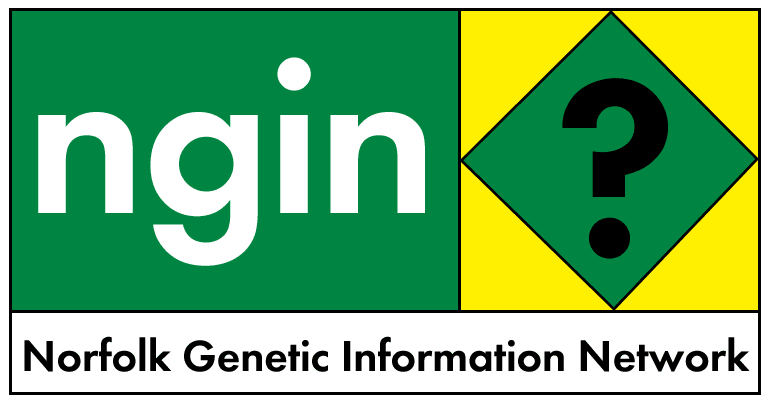 12 April 2002
LORD SAINSBURY, PATRICK MOORE, PESTICIDE PR AND DUBIOUS REPORTING/GM RAPE PLANTS IN BELGIUM DESTROYED
Lord Sainsbury, Patrick Moore, pesticide PR, and dubious reporting 'n' all:
1. GM rape plants in Belgium destroyed
2. Patrick Moore in new Prakash PR stunt
+ PESTICIDE MAKERS GEAR UP FOR PR CAMPAIGN
3.Cabinet split over seeking GM crops view
4. Dubious research on GM corn hurts real science
***
1. Experimental GM rape plants in Belgium destroyed
BRUSSELS, April 12
(Reuters) - Environmental activists destroyed an experimental field containing genetically modified (GM) rapeseed planted by Aventis CropScience (AVEP.PA) in Belgium earlier this week, the company said on Friday. A spokeswoman said 12 cages set up on a 15-acre experimental field in the town of Lede, northern Belgium, were broken into and the plants destroyed on Wednesday night. "They went into the cages and pulled out or cut off the plants," she told Reuters. "It concerns hybrid rapeseed. The experiment to find out their strength and their yield is unfortunately no longer usable," she added. Aventis CropScience has filed a complaint with the local police.
***
2. BIOTECH: GREENPEACE CO-FOUNDER TO SUPPORT MODERN FARMING PRACTICES
Eryn Gable, Greenwire staff writer
Greenwire April 11, 2002 Thursday
[for more on Moore and Prakash see: https://ngin.tripod.com/moore.htm]
Greenpeace co-founder Patrick Moore is expected to soon join an unusual alliance of scientists in support of agricultural biotechnology. Former Democratic presidential nominee George McGovern said Tuesday that Moore and Norman Borlaug, the agronomist whose discoveries sparked the Green Revolution, will appear in Washington on April 30 to announce their signing of the Declaration in Support of Agricultural Biotechnology. Tuskegee University biology professor C.S. Prakash has collected the signatures of more than 3,000 scientists, including 19 Nobel Prize winners, since drafting the declaration in January 2000. It states that biotechnology has helped the environment by allowing farmers to produce more crops on their land while using fewer herbicides and pesticides. At a Washington-area conference on the benefits of biotechnology and pesticides, McGovern said the Green Revolution had saved 12 million acres from becoming farmland, preserving nature and biodiversity. "Modern, high-yield farming has been a significant environmental and humanitarian success," said McGovern, who serves as the United Nations' global ambassador on hunger and has signed the declaration.
"Environmentalists think you cannot be on the side of modern agriculture if you support Greenpeace, but the declaration proves you can," he added. Moore served as director of Greenpeace International for seven years before breaking with the organization, claiming it had abandoned science. An environmental consultant, Moore has praised genetic modification for reducing pesticide use and the amount of land required for crops. And he has accused the environmental community of ignoring these benefits, as well as improvements to human health, in their campaign against genetically modified foods.
PESTICIDE MAKERS GEAR UP FOR PR CAMPAIGN
At the same time, pesticide makers indicated at the conference that they are gearing up for a big push on the public relations and regulatory fronts. DuPont Crop Protection's Jim Borel said the industry must start an aggressive campaign touting the benefits of pesticides. "We need to change our industry culture if we're going to continue to operate in the United States," he said. The companies hope to combat the claims of environmentalists and the Environmental Protection Agency's increased regulation of pesticides by focusing on the products' ability to improve the environment through increased food production and eradication of disease-carrying pests, representatives said. In doing so, the companies will redirect their attention away from promoting the products' safety and testing. CropLife America President Jay Vroom said one area for improvement would be better scientific knowledge of pesticides' benefits. Internal surveys of pesticide companies show that one-fifth of their employees do not know what to say when people challenge them about pesticide use, but three-quarters of them would like to speak up, he said.
***
3.Cabinet split over seeking GM crops view
By Marie Woolf Chief Political Correspondent
THE INDEPENDENT, 13 April 2002
The Cabinet is deeply divided over whether to consult the public before it goes ahead with the widespread planting of genetically modified crops.
Downing Street and ministers from the Department of Trade and Industry are eager to block plans for a long consultation on the future of the controversial crops. However, senior government sources said yesterday that "ministers are at loggerheads" over whether to press ahead with a series of government-sponsored videos, regional meetings and focus groups before deciding on commercial licensing.
Downing Street and Lord Sainsbury, the Science Minister, are understood to be keen to "stick to the science", using the results from farm trials on GM crops which are due to finish next year.
Their arguments are opposed by Margaret Beckett, the Secretary of State for the Environment, and Michael Meacher, the Environment Minister, as well as Robin Cook, the Leader of the House of Commons, the source said.
The row, which has broken out within the Cabinet Committee on Biotechnology, chaired by Mr Cook, has exposed fresh divisions within the Government about the issue, only a year before it must decide whether to go ahead with full-scale planting.
Some ministers fear there could be civil unrest in some areas if they go ahead without public approval. They are also predicting protests from organic farmers and boycotts by shops in response to pressure from consumers.
"People who are 'pro' the technology don't want a debate,' said a senior ministerial source. "The environment department and Robin Cook, who is the chair of the cabinet committee, want the public to have a voice."
Green groups, including Friends of the Earth, said it was vital to take public views into account before making a final decision on licensing.
Sue Mayer, the director of the pressure group Genewatch and a member of the Agriculture and Environment Biotechnology Commission, which advises on biotechnology issues, said: "Having a public debate is crucial to the decision on commercialisation. The Government should follow the advice of the Commission it put in place."
The European Union has warned that genes will inevitably escape from GM crops, contaminating organic farms, creating superweeds, and driving wild plants to extinction.
***
4. A kernel of truth: Dubious research on genetically modified corn hurts real science
The Ottawa Citizen Friday, April 12, 2002
It's the scientific world's equivalent of the Jerry Springer Show: scientists squaring off against each other and environmental activists over the emotionally charged subject of genetically modified foods. But this is not just an internecine fight among the laboratory set. Depending on its outcome, it could mean the world is unreasonably denied access to a significant source of safe food. The battle centres on an article that appeared last November in the respected scientific journal, Nature. Professor Ignacio Chapela of the University of California at Berkeley, along with one of his students, claimed to have found proof that DNA from genetically modified corn had been introduced into indigenous varieties of Mexican corn, even though Mexico banned the planting of GM corn four years ago. If true, it was the holy grail environmental activists had been looking for since their last "proof" of the harmful effects of GM food -- that GM corn endangers monarch butterflies ­ was shown to be false. The indigenous seed banks in Mexico, where corn originated, are important to help preserve global crop diversity. Organizations such as Greenpeace and the Canada-based ETC Group launched an immediate campaign to demand that Mexico ban all imports of GM corn. (Under free-trade rules, such imports can only be blocked for health or scientific reasons.)
Last week, however, Nature effectively retracted Prof. Chapela's article after several scientists complained that he had used improper research techniques that didn't support his conclusions. "The evidence available is not sufficient to justify the publication of the original paper," Nature's editors wrote on April 4. Prof. Chapela claims he's the victim of a vendetta by other professors upset that he helped block a $40-million research deal between his university and the biotechnology company Novartis. His critics say Prof. Chapela, who served on the board of the pro-organic group Pesticide Action North America, is hardly an impartial researcher when it comes to GM foods. Nor is Greenpeace willing to let facts get in the way of its scaremongering. Two days after Nature published its retraction, Greenpeace activists took to the waters of Veracruz, Mexico to try to block a shipment of GM corn from the United States. It not only cited the questionable Chapela study as a reason for its actions, it also referred to another study by the Mexican government that purportedly found GM corn DNA in local seed banks. But that study has also been challenged, and the Mexican government is "double-checking" it. Nor did Greenpeace acknowledge an exhaustive study by the Mexico-based International Maize and Wheat Improvement Centre which found absolutely no contamination of its indigenous corn seed stocks by DNA from GM corn. This is typical of the imbalance in the debate about the safety of genetically modified foods. Any move to ban such foods must be based on scientific evidence, not on conjecture or opinion masquerading as evidence. Unfortunately, most scientists continue to toil in relative obscurity while media-savvy activist groups pounce on any kernel of "evidence" they can find ­ even discredited ones -- to try to scare consumers and pressure governments and corporations into banning GM foods.
Genetically modified foods have the potential to improve crop yields significantly while reducing the need to apply harmful pesticides. Those who oppose them have every right to argue their case, but not to play fast and loose with the facts. Save the histrionics for Jerry Springer.