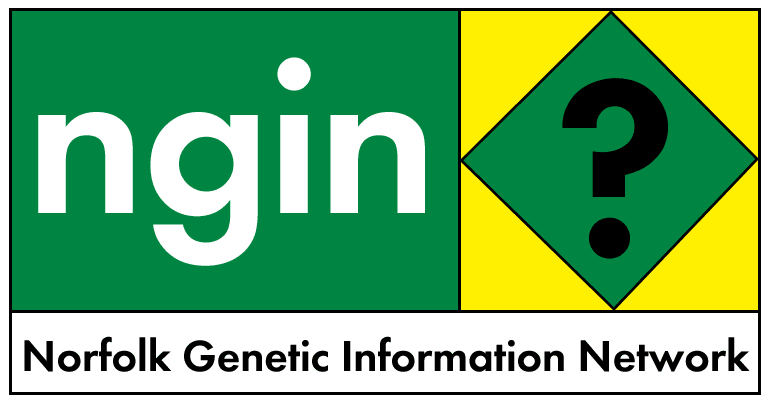 13 May 2002
MONSANTO: REACHING OUT TO CHANGE PERCEPTIONS
According to this puff piece from Monsanto's home town rag, Monsanto's CEO "is not likely to get hit in the face with flying pies" because "I've never seen him be anything other than totally respectful to people inside and outside the company".
Certainly Monsanto is, as the headline says, "reaching out to change perceptions", but Jekyll-and-Hyde-like its operatives appear to be pursuing this by very different means.
Monsanto's CEO has been with Monsanto since 1979 and has headed the comapny since 2000. If he doesn't know about the dirty tricks campaign waged over the last 2 years, then he's hardly worthy of respect. If he does know, then the extent of the deceit is all the more unforgivable.
[see: Monsanto's Web of Deceit:
https://members.tripod.com/~ngin/deceit_index.html]
***
REACHING OUT TO CHANGE PERCEPTIONS
MONSANTO CHIEF EXECUTIVE HENDRIK VERFAILLIE IS DESCRIBED AS A GOOD LISTENER WHO IS RESPECTFUL TO OTHERS
Virginia Baldwin Gilbert Of The Post-Dispatch
St. Louis Post-Dispatch May 12, 2002 Sunday
In his first major speech as chief executive of the "new" Monsanto Co. Hendrik Verfaillie made a public confession. ". . . our tone, our very approach, was seen as arrogant," he said in a speech to a Farm Journal conference in Nov. 2000. "My company had focused so much attention on getting the technology right for our customer, the grower, that we didn't fully take into account the issues and concerns it raised for others."
It was a disarming speech by a man not afraid to acknowledge critics. Heeding classic business advice, Verfaillie plays to his strengths. Those who know him well say he is a good listener. He's also adept at asking "probing questions -- the questions that others may feel are a little off-limits, that they're reluctant to ask," said John Murabito, Monsanto's senior vice president for human resources. "And because he does it in a way that's not threatening, they're more likely to have an open conversation."
Verfaillie is also ambitious. He wants everyone at the company to become good listeners and to act on what they hear. Strong opposition to Monsanto's genetically engineered crops had been building for some time before he acknowledged the obvious in his Farm Journal speech in Washington. Two years before, his predecessor, Robert Shapiro, had gotten a pie in the face after speaking about the benefits of biotechnology to an agriculture group in San Francisco. The pie-tossing protesters called themselves the Biotic Baking Brigade. With their tofu and sweet potato confections, they expressed what they thought of Monsanto's science. Like other Monsanto executives, Verfaillie was surprised at the passion of the protests. But he reacted more mildly than some others. "We thought we had all our facts and the other side just didn't get it. I realized it was not an issue of science, but of perception," Verfaillie said recently. "I decided, why don't I meet with these people?" While he hasn't met with the pie-throwers, he has spoken with representatives of Greenpeace, Friends of the Earth and other activist groups. Doug Gurian-Sherman, co-leader of the biotech project for the Center for Science in the Public Interest, is among them. "The discussions have been valuable for us to understand Monsanto's perspective and for them to understand ours," he said. "But I haven't seen any indication that Monsanto has taken our suggestions to heart."
Gurian-Sherman's non-profit advocacy group, based in Washington, has been critical of what it calls a lack of regulatory oversight of genetically engineered crops. It has urged the Food and Drug Administration to require more specific safety testing of genetically engineered food crops, instead of the current, largely voluntary, program.
Taking the pledge Verfaillie also used the Farm Journal speech to unveil the New Monsanto Pledge, a reworked version of a 1990 document that dealt with environmental issues. The old pledge "tended to be not taken seriously in some quarters," said Peter Raven, director of the Missouri Botanical Garden, on whose board Verfaillie serves. "Under Hendrik's direction, (the new pledge) was simplified and made more direct," Raven said. "The company has . . . won many more believers around the world in what they're doing and attempting to do."
But Verfaillie's mission is not just to produce converts. It is to understand critics' concerns. For example, he met in 2000 with Abdurrahman Wahid, then president of Indonesia. "I gave him my pitch," Verfaillie said, "filled with scientific evidence that biotechnology is safe and good for the environment. Five or six minutes into the pitch, he said, 'I know all that.' " Wahid told Verfaillie he was more concerned that Indonesian farmers would become too dependent on Monsanto's patented technology. The president's urgent question: "Will Monsanto control our agriculture?" "We had a very different conversation after that," Verfaillie said. Perception is reality Verfaillie, 56, was born the son of a vegetable farmer in Ardooie, Belgium. He earned a bachelor's degree in chemical engineering from the University of Louvain and worked for Schering-Agro of Belgium before joining Monsanto in 1976.
He moved to St. Louis in 1979, rising to head of the agriculture division and then chief operating officer in 1998 when Monsanto was a life science company, combining pharmaceuticals, agriculture and biotechnology. When Monsanto merged into Pharmacia Corp. in early 2000, Verfaillie was named president of the new agriculture subsidiary. By that October, the subsidiary reappeared as a publicly traded company, called the "new" Monsanto Co. in its initial public offering. Pharmacia announced late last year it will sell its remaining 85 percent stake in Monsanto by the end of 2002. Verfaillie, who speaks Flemish, French, German and English, travels all over the world, acting as an ambassador for biotechnology and Monsanto. He has appeared before the European Commission and visited China, Brazil and other developing countries.
Verfaillie realizes that many critics are concerned "not about food safety, but about control of the food supply in developing countries."
Even before he took over, Monsanto had dropped its research and development of so-called "terminator technology" that would have made seeds with patented traits incapable of producing more than one generation of plants.
The company is working on a declaration that would deal with concerns about farmer dependence and still acknowledge that Monsanto is a business that pursues profit and market share. Verfaillie said he was surprised to discover a religious issue connected to genetically engineered plants. Muslims and others were concerned about the use of animal genes in plants. Monsanto now pledges not to use animal or human genes in plant breeding. Another concern directing Monsanto's research involves the use of antibiotic resistance markers in gene transfers, which critics fear might result in the proliferation of bacteria immune to antibiotics. "Every scientist will confirm there is not a risk," Verfaillie said. But he still directed company scientists to find a way to do gene transfers without the controversial markers. "There's no strong scientific reason, but perception is reality," he said. Some of Verfaillie's directives have been difficult for employees to follow. "We've always guarded our data as great secrets," he said. "When I said, 'Let's make it public,' people (inside Monsanto) almost had a heart attack."
Monsanto has posted on its Web site summaries of safety data on each of its commercial products and a bibliography of scientific papers published by its scientists. The company has freely shared a significant amount of scientific data -- especially some that would be useful in developing crops, such as rice, sweet potatoes and cassava, that are important to poor countries. At the same time, it aggressively pursues legal remedies against farmers in developed nations who are accused of breaking agreements not to save Monsanto's patented seed. When asked how the company justifies the two -- giving away technology to poor nations while suing Canadian farmers -- Verfaillie's usual smile fades and his eyes flash. "We will protect our intellectual property," he said. Monsanto is a business, and Verfaillie makes no apology for that. So, for its four cash crops -- corn, cotton, wheat and oil seeds, such as soybeans and canola -- Monsanto will continue to zealously guard its patents and require payment from those who can afford it, he said. Listening holds benefits for profits as well, Monsanto employees are discovering. Mark Kerry leads a team of 14 sales representatives in Ontario, Canada. The pledge's directive to create a dialogue led his group to change the way it conducts meetings with farmers and distributors. In the past, "if we had a two-hour agenda, we would present slides and talk to them," Kerry said. This year, after talking for about an hour, sales reps asked the farmers to break into small groups and consider what Monsanto does well and what needs to change. The resulting recommendations ranged from keeping its bulk soybean delivery system to providing better training for retail distributors. "They felt they had an opportunity to voice their concerns," Kerry said.
Pursuing profitability
Some groups are harder to persuade. Gurian-Sherman, of the science advocacy group, said: "Mr. Verfaillie seems like a very sincere and engaging, bright man. He certainly seems to be interested in doing the right thing. But I haven't seen any actual actions that support his expressed intentions."
Raven, of the Botanical Garden, believes Verfaillie understands that Monsanto is "looking at years of careful effort. Hendrik will be remembered as one who took the time to make that public acceptance a reality."
Meanwhile, Verfaillie is not likely to get hit in the face with flying pies. "He's not an innately controversial guy," said Dennis Plummer, Verfaillie's chief of staff. "He looks for solutions. I've never seen him be anything other than totally respectful to people inside and outside the company. Because of that, I don't think he's a likely target."
Monsanto Pledge Dialogue: We will listen carefully to diverse points of view and engage in thoughtful dialogue to broaden our understanding of issues in order to better address the needs and concerns of society. Transparency: We will ensure that information is available, accessible and understandable. Respect: We will respect the religious, cultural and ethical concerns of people throughout the world. We will act with integrity, courage, respect, candor, honesty, humility and consistency. We will place our highest priority on the safety of our employees, the communities where we operate, our customers, consumers and the environment. Sharing: We will share knowledge and technology to advance science and understanding, improve agriculture and the environment, improve subsistence crops and help small-holder farmers in developing countries.
Delivering benefits: We will deliver high-quality products that are beneficial to our customers and for the environment, through sound and innovative science, thoughtful and effective stewardship and a commitment to safety and health in everything we do.
Source: Monsanto Co.
NOTES: Reporter Virginia Baldwin Gilbert:; E-mail: vgilbert@post-dispatch.com; Phone: 314-340-8345 GRAPHIC: PHOTO; COLOR PHOTO by SAM LEONE / POST-DISPATCH - Monsanto Co. Chief Executive Hendrik Verfaillie answers employees' questions after the quarterly meeting. In an effort to promote openness and accessibility, Verfaillie has instituted regular meetings with both workers and critics of Monsanto.