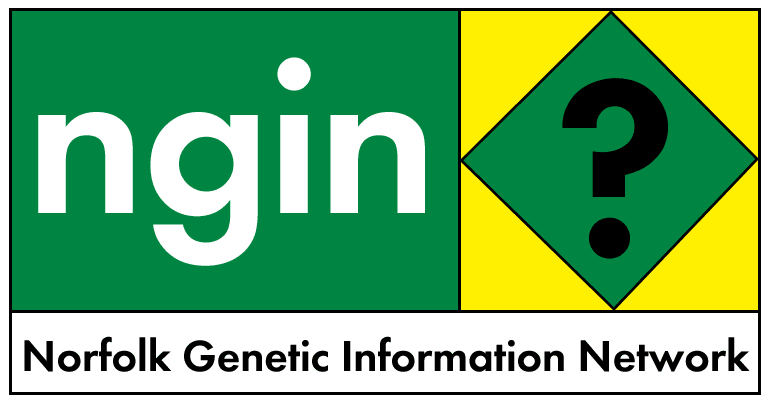 13 July 2002
US-EU/PHARMING/FSA/WEED BOMB DENIAL
items from AGNET JULY 12, 2002 -- II:
*US 'very concerned' over EU stance on GMOs
*Federal crackdown urged on outdoor chemical crops
*'Extremely low' risk of GM transfer
*Firm rejects weed bomb claim

U.S. 'VERY CONCERNED' OVER EU STANCE ON GMOS.
July 11, 2002
Reuters
BRUSSELS - U.S. Undersecretary of State for Economic, Business and Agricultural Affairs Alan Larson was cited as saying on Thursday that Washington regarded a recent European parliament vote on tough labelling rules for genetically modified products as a step in the wrong direction, adding, "I am very concerned about the state of play on trade in agricultural bio-technology products," and that the EU moratorium had already blocked $200 to $300 million trade in corn.
"Frankly the results that have come of the European Parliament have made the matter worse rather than better and I think have very serious potential to disrupt trade that hasn't been disrupted so far."
The story says that the United States has branded as unworkable the new EU labelling rules, which have only been passed so far in a first reading and will eventually need the approval of EU governments.
As well as requiring the labelling of GM products, the bill also allows the foods to be traced through the food chain.

FEDERAL CRACKDOWN URGED ON OUTDOOR CHEMICAL CROPS
July 12, 2002
Atlanta Journal - Constitution
Mike Toner
A coalition of consumer and environmental groups was cited as calling on the U.S. Department of Agriculture on Thursday to prohibit a new generation of genetically engineered crops that they say threatens to contaminate the nation's food supply.
The coalition asked the department to halt outdoor cultivation of crops engineered to produce prescription drugs or industrial chemicals. Field trials of hundreds of so-called "biopharm" crops have so far been conducted in at least 12 states, and several firms are now gearing up for commercial production of crop-based chemicals.
Larry Bohlen, director of health programs at Friends of the Earth, one of which is backing the Genetically Engineered Food Alert Coalition, was quoted as saying, "One mistake by a biotech company, and we'll be eating other people's prescription drugs in our corn flakes."
The group says the federal government inadequately regulates food crops engineered to produce pharmaceutical and industrial chemicals. As neither foods nor drugs nor pesticides, biopharm crops fall into a gray area in the federal regulatory system --- a policy void that looms as the next major battleground between supporters and critics of genetically modified crops. Supporters of biopharming say that genetically engineered plants, especially corn, could be efficient producers of a host of important products --- such as industrial chemicals, antibodies for the treatment of herpes and influenza, growth hormones, blood clotting agents, and even contraceptives. Critics say the risks outweigh the benefits. Earlier this year, a committee of the National Academy of Sciences warned that "crops transformed to produce pharmaceutical or industrial compounds might mate with plantations grown for human consumption," and introduce novel chemicals into the food supply. The academy panel also concluded that the USDA came up short in its oversight of such crops.
Three years ago, for instance, U.S. food companies were forced to issue a massive recall of corn chips, tortillas and other corn products when it was discovered that an errant, potentially allergenic protein from genetically engineered corn --- a strain not approved for human consumption --- had contaminated corn throughout the Midwest. Starlink brand corn was eventually taken off the market, but traces of it continue to appear in grain elevators around the country.
The story says that Australian researchers added to concerns about errant genes last month when they reported that pollen from a genetically engineered strain of canola had spread to fields of conventional canola up to 2 miles away.
The USDA currently requires growers of biopharm crops to maintain a buffer of a quarter of a mile between their crops and neighboring fields. Although the precise locations of the test crops are not disclosed for security reasons, the majority of the plantings have so far occurred in Nebraska, Iowa, Wisconsin, Hawaii and Puerto Rico.

'EXTREMELY LOW' RISK OF GM TRANSFER
July 11, 2002
Food Standards Agency
http://www.food.gov.uk/science/sciencetopics/gmfoods/gm_reports
A series of FSA research projects have concluded that it is extremely unlikely that genes from genetically modified (GM) food can end up in bacteria in the gut of people who eat them.
The Agency's independent advisers on genetically modified foods had expressed concern about the presence of a particular gene (an antibiotic resistance marker) in GM maize approved for consumption by the European Community. This led the Agency to commission five related research projects to investigate the transfer and survival of DNA - the fundamental genetic material of all living things - in the bacteria of the human gut.
The most recently completed study - which will be published in a scientific journal later this year - shows that in real-life conditions with human volunteers, no GM material survived the passage through the entire human digestive tract. Although some DNA survived in laboratory-created environments that simulated human or animal gastrointestinal tracts, the research concluded that the likelihood of functioning DNA being taken up by bacteria in the human or animal gut is extremely low.
Much of the work from the first four research projects has already been published in respected scientific journals. All five reports, including the study involving human volunteers, can be accessed via the links below.
FSG01007 - Survival of ingested DNA in the gut and the potential for genetic transformation of resident bacteria G010008 - Evaluating the risks associated with using GMOs in human foods (Two reports)
G01010 - Assessment of the risks of transferring antibiotic resistance determinants from transgenic plants to micro-organisms
G01011 Dissemination of GM DNA and antibiotic resistance genes via rumen
microorganisms
These documents are available on the website:
http://www.food.gov.uk/science/sciencetopics/gmfoods/gm_reports

FIRM REJECTS WEED BOMB CLAIM
July 11, 2002
The West Australian
Peter Trott
Chemical giant Monsanto has, according to this story, dismissed as ridiculous claims by a Canadian farmer that the company covertly dropped herbicide bombs to test a crop it suspected illegally contained its genetically-modified canola.
The story says that Percy Schmeiser, 71, of Saskatchewan, made the claim in Perth yesterday during a Greenpeace-sponsored speaking tour that coincides with Monsanto's application for commercial release of its GM canola in Australia.
The GM herbicide resistance allows the crop to be sprayed for weed control, boosting yield by up to 30 per cent.
Three years ago, the Canadian Federal Court ruled Mr Schmeiser had illegally grown 412ha of Monsanto's herbicide-tolerant RoundupReady canola. The company was alerted by an anonymous tip-off. The court was told that Mr Schmeiser had sprayed plants growing on 1.2ha on the boundary of his property with the herbicide Roundup in 1997. It was told he used seed from these plants for his 1998 crop, which was found to be 95-98 per cent RoundupReady canola.
He was ordered to pay $175,000 costs but has appealed against the findings, claiming they interfere with a farmer's right to retain seed for future crops. Mr Schmeiser claims the GM canola blew on to his property from a neighbour's GM crop.
He said yesterday that a reign of terror had followed the release of the GM canola in Canada with "Monsanto police" harassing farmers they suspected of growing it without a licence and farmers being urged to dob in other farmers.
Farmers who wanted to grow the GM canola had to attend meetings to be accredited, buy the seed from Monsanto and sign agreements promising not to keep seed for replanting. He said the seed cost $6.29/kg but the commercial price of the canola produced was 22 cents /kg. "It's a rip off," he said.
Brian Arnst, of Monsanto Australia, challenged the seed price quoted by Mr Schmeiser.
He said it was nonsense to suggest the company covertly dropped herbicide on farmers' crops or trespassed because it was keen to maintain its reputation and successfully market its technology.
The price it charged for seed was based on the improved productivity farmers could achieve and this was reflected by the fact that 70 per cent of Canada's canola crop was from herbicide-tolerant varieties.
Both the WA Farmers Federation and Pastoralists and Graziers Association have expressed concern that farmers could miss out on the benefits of the new technology.