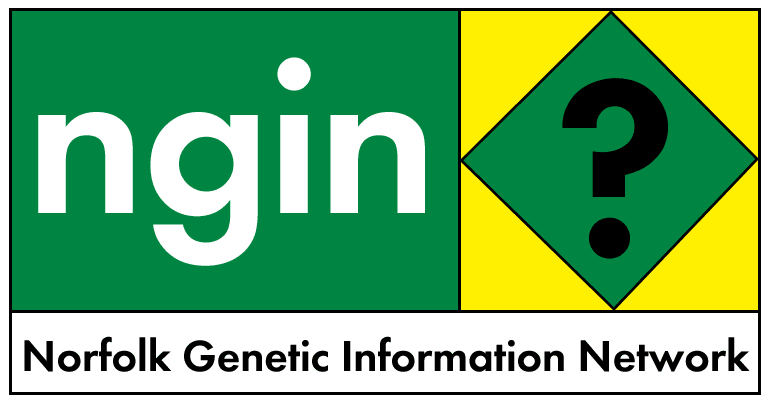 13 November 2001
PHARMACIA WANTS RID OF MONSANTO, etc
1. PHARMACIA SEEN SPINNING OFF MONSANTO
2. GMOS POSE THREAT TO DEVELOPING WORLD
3. BIOTECHNOLOGY ALTERING BALANCE - Canadian aboriginal perspective
***
1. Pharmacia seen spinning off Monsanto
November 12, 2001
Reuters [via Agnet]
NEW YORK - Analysts were cited as saying that Pharmacia Corp. will likely spin off Monsanto Co. to shareholders next spring as the drug company seeks to rid itself of its volatile agricultural business. Pharmacia completed its acquisition of Monsanto in March last year. Its aim was to gain access to Monsanto's drug unit, which developed the blockbuster arthritis drug Celebrex. Under the transaction, however, Pharmacia also acquired the agricultural business.
The story says that the requirement to hold on to Monsanto ends in March 2002, and analysts believe Pharmacia will waste no time in getting rid of a business which develops genetically enhanced crops and whose main product is Roundup herbicide. Pharmacia has already sold off 15 percent of Monsanto.
Jami Rubin, an analyst at Morgan Stanley was quoted as saying, "We expect that Pharmacia will sell or spin off the remaining 85 percent of Monsanto that it owns. A significant portion of Pharmacia earnings uncertainty comes from the ag business."
Pharmacia, which declined to comment on its plans for Monsanto, has nonetheless made no bones about its lack of interest in the agricultural business. In the third quarter the company said Monsanto shaved 3 cents from its earnings per share.
***
2. Columnist forgot threat GMOs pose
November 7, 2001
Yorkton This Week & Enterprise [via Agnet]
Byron N. Rogalski of Jakarta, Indonesia, writes in this letter to the editor in response to a posting on Agnet (a University of Guelph Listserve) that summarizes Calvin Daniels' article "Farmers fail to consider the hungry '' written Oct. 10, 2001 in Yorkton This Week & Enterprise.
That article mentions the "huge world out there that questions why we would want to thwart such technological advancements." Living as a volunteer in Indonesia for the past four years, Rogalski would like to address that statement. Rogalski says that "the huge world" is in fact asking why we are continuing with GMO, not why we are thwarting technological advancements.
That question of thwarting technological advancements is being asked by the multinational companies originating in North America (specifically Monsanto in the United States) If we listen to others who are speaking up (nations that are not considered the richest, and that have a greater percentage of the world's hungry, nations such as: India, Sri Lanka, Brazil, Thailand, South Korea, Nigeria, Paraguay, Ecuador, Mexico, Algeria, Philippines, Poland, Russia, Latvia, and Bosnia) we will realize they too are saying no to new (GMO) technologies. Why is this?
We are still debating this technology precisely because it "could lead to better production, or the introduction of new crop traits which could be of benefit to producers." (quoted from the article) Twice the word 'could' is used -- which indicates uncertainty and the potential that such technology will not lead to better production, in turn benefiting producers.
There is no concrete proof of this [potential] and there are studies in more than one country that clearly show this is not the case. What is known as a fact is that once these crops are introduced and perhaps later found to be harmful -- it is too late, they can't be recalled like faulty automobiles, they are forever part of the environment and our lives.
This forced introduction, under the circumspect auspices of "field-testing'' also destroys one of the only things that farmers in the developing world have -- that being their own seeds with their own local genetic make up.
"Technology that might lead to better yields has very little relevancy for consumers here." This quote from the summary seems to draw a correlation between GM technological advances creating better yields which in turn computes to better prices (or more product) for consumers. Even if higher production did happen, it does not always mean more income to farmers if the input costs (such as expensive GM seeds) are too high -- as they are in the developing world.
The primary concern over the GMO debate is not so much about quantity of food as it is the quality -- and [] its distribution. The World Food Program announced that the world already produces 1.5 times the amount of food it needs: the problem is distribution.
Rogalski goes on to say that this debate clearly needs to continue, unfortunately the debate is rhetorical if the introduction of GM organisms are continually being introduced into our environment. At some point the debate will become "What should we have done in order to prevent the negative aspects of this unchecked willingness to irresponsibly experiment withlife?" And at that point it will be too late.
***
3. Biotechnology altering balance
November 13, 2001
The Leader-Post (Regina) [via Agnet]
Charlene Tebbutt
SASKATOON -- Remembering the land and respecting the Earth was, according to this story, the focus of a discussion by aboriginal scientists Saturday at the Mendel Art Gallery.
The four scientists discussed aboriginal teachings about the Earth and food, indigenous systems for management of food production and native perspectives on biotechnology in the three-hour discussion.
Marie Battiste, acting director of the humanities research unit at the University of Saskatchewan and the co-ordinator of the discussion, was cited as saying that biotechnology has upset the natural teachings of the Earth and is affecting the relationships of all things and that more and more talk about genetically modified foods means it's important to balance knowledge and technology.
Barb Frazer, an ethno-botanist manager for the Federation of Saskatchewan Indian Nation's science program, was cited as saying that everyone has a responsibility to protect and honour the Earth, but lakes are drying up and plants are not as healthy as they used to be.