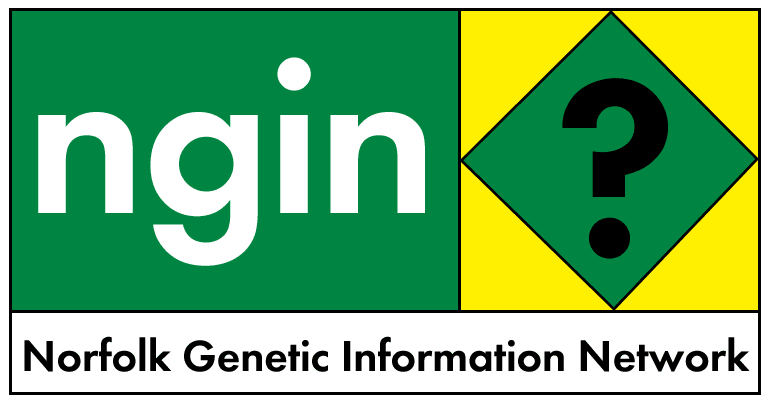 13 November 2002
US ACCUSES UN FOOD ENVOY OF "PLACING MILLIONS IN GREATER PERIL"/US ACCUSES EU/US URGED TO GO TO WTO
"all some folks in the U.S. government and business communities can think of is how to make even more money off [Africa's] suffering" - James Clancy, president of Canada's National Union of Public and General Employees
For some the situation in southern Africa is not just a tragedy, it's an opportunity - an opportunity to dump otherwise unmarketable GM crop surpluses, an opportunity to create future food dependencies, and above all an opportunity to introduce GMOs to countries that would otherwise be resistant to them and which are ill prepared to deal with the consequences.
The resistance to such opportunism in turn provides the biotech industry and its supporters, in the US administration and beyond, with an additional opportunity - the opportunity to pressurise international bodies - from the European Union to the World Health Organisation to the Vatican - to endorse GMOs and join its arm-twisting of reluctant nations.
"We have been pushed around by the way the Americans have put pressure on this issue." - EU development commissioner, Poul Nielson on the US food aid strategy
The Southern African situation is also being used to target anyone - from the EU to environmentalists to UN envoy Jean Ziegler - who raises concerns over genetic engineering. This is done as in items 1 and 2 below by portraying them as directly responsible for death and starvation in Africa. Yet it is the US which openly violates the 1999 Food Aid Convention of which it is a signatory.
*The US is refusing southern African governments loans that are not tied to the purchase of GM contaminated grain from the US.
*The US says it is impossible for it to provide anything other than GM contaminated grain in spite of the fact that 50% of US elevators can and do segregate GM and non-GM grains
*The US refuses to mill the GM grain even though African countries facing famine have requested this
*The US boasts that "The principal beneficiary of America's foreign assistance programs has always been the United States"
*USAID also states one of its roles is to "integrate GM into local food systems."
*And George Bush has increased the US aid budget specifically for the purpose of encouraging the uptake of GMOs.
It is entiurely to Jean Zeigler's credit that he has reiterated his original criticisms since this US attack (item 1).
Resist the GM or Die Ultimatum:
http://www.peoplesearthdecade.org/media/article.php?id=63
see also FORCE FEEDING THE WORLD - a primer on the food aid crisis https://ngin.tripod.com/forcefeed.htm
1.United States says Jean Ziegler "placing millions in greater peril"
2.top U.S. trade official links EU to African hunger
3.GROUPS URGE US-EU CONFRONTATION ON BIOTECHNOLOGY
***
1. United States attack on Jean Ziegler
USUN PRESS RELEASE #189 (02)
November 11, 2002
Statement by Ambassador Sichan Siv, United States Representative to the Economic and Social Council, on the Report of Mr. Jean Ziegler, Special Rapporteur on the Right to Food at the Fifty-seventh session of the United Nations General Assembly, in the Third Committee, November 11, 2002
Thank you Mr. Chairman,
Mr. Ziegler,
As you know, some fourteen and a half million people are facing starvation in Southern Africa. Since the beginning of this year, my country has pledged over half a million metric tons of food to meet this crisis. The food, mostly corn, comes from our own stocks and silos and is identical to the food which Americans eat every day. As you are also aware, some countries in Southern Africa have raised questions about the safety or environmental risk of American corn because it contains biotechnology corn. Of course, this corn complies with all United States standards for safety; standards which are the most rigorous in the world. The grain in question has been consumed by millions of Americans, Canadians, Australians, South Africans and others all over the world for years, with not one known case of any apparent ill effect.
Mr. Ziegler, Earlier this year, the Secretary General of the United Nations requested that United Nations agencies review their policies on biotech food aid. In August, the Director General of the World Health Organization, Dr. Gro Brundtland told a meeting of African health ministers, quote: "We know, for example, that GM foods are eaten by people in other regions: these foods are no less safe for people here in Africa than they are for people who eat them in other parts of the world."
Dr. Brundtland stressed that governments of Southern Africa, quote: "must consider carefully the severe and immediate consequences of limiting the food aid that is made available for the millions of people so desperately in need."
Mr. Ziegler, In a joint UN statement of August 27, 2002, the Food and Agriculture Organization, the World Health Organization and the World Food Programme concluded that, quote: "based on national information from a variety of sources and current scientific knowledge...they hold the view that the consumption of GM food now being provided as food aid in southern Africa is not likely to present human health risk. Therefore these foods may be eaten."
On August 23, the European Union reiterated that, quote:"there is no reason to believe that GM food is inherently unsafe to human health" and "that EU scientists have found the GM corn varieties that they have looked at to be as safe as their conventional counterparts."
And yet, Mr. Ziegler, on October 15 you informed the world that the scientific evidence on biotechnology is wrong; that you, and I quote, "put the views of nongovernmental organizations who say humans are at risk if they consume GM food over a period of time before that of the World Health Organization which says it is safe."
Mr. Ziegler, In the face of imminent famine in southern Africa, with hundreds of thousands of tons of donated American corn in the region and arriving in port, you stated, and I quote again: "There is absolutely no justification to produce genetically modified food except the profit motive and the domination of the multinational corporations"
To the millions starving in southern Africa, your message was, and this is the last time I will quote you: "There is plenty of natural, normal good food in the world to nourish the double of humanity."
Mr. Ziegler,
As the Special Rapporteur on the Right to Food, your mandate is:"to establish cooperation with Governments, intergovernmental organizations, in particular the Food and Agriculture Organization of the United Nations, and non-governmental organizations, on the promotion and effective implementation of the right to food, and to make appropriate recommendations on the realization thereof, taking into consideration the work already done in this field throughout the United Nations system."
Instead you have called on governments to starve their people by denying them access to the only food available to them right now.
You have used your office to challenge the food offered by the American people to avert the scourge of famine and to encourage governments to deny food to their hungry citizens. By ignoring both science and the considered policies of the United Nations you bear responsibility for placing millions in greater peril.
Mr. Ziegler, Actions have consequences, and your actions can cause people to die.
Thank you Mr. Chairman.
***
2. USTR Zoellick links EU biotech ban to Africa hunger
WASHINGTON - The top U.S. trade official last week said EU prohibitions on biotech food were contributing to starvation in Africa as at least one country in that continent barred food aid grown from genetically modified products.
U.S. Trade Representative Robert Zoellick told reporters "time will tell" if the United States will seek World Trade Organization intervention in the expanding biotech fight.
Last month, Zambia announced it would not accept biotech corn (maize) after scientists there said there was insufficient evidence on the safety of that food.
Zambia, which needs about 12,000 tonnes of food aid a month, is one of six southern African countries facing famine. A shipment of 7,000 tonnes of U.S. food awaiting delivery to Zambia was diverted because of the government's biotech decision.
Besides safety concerns, some African countries also have expressed concerns that acceptance of biotech food could jeopardize future food shipments to the EU.
For the past three years, the EU has imposed a moratorium on new biotech products, including food and pharmaceuticals. Attempts to drop that moratorium have so far been unsuccessful.
"It gets much more worrisome when the European anxieties and fears and paranoias prevent starving people from getting food," Zoellick said after speaking to an African development conference.
Earlier this year, the Bush administration was downplaying the idea of filing a time-consuming WTO complaint against the EU, hoping EU members would voluntarily ease the restrictions.
But a U.S. trade source on Wednesday told Reuters, the administration was "clearly gearing up for a GMO case at the behest of some agriculture groups."
The source, who asked not to be identified, said an interagency review is currently underway.
The first step would be a U.S. request at the WTO for consultations with the EU on the biotech trade problem.
If consultations were not productive, the United States could ask for a WTO panel to decide whether the EU had violated trade rules in setting the moratorium.
Besides the moratorium, the United States also has expressed concerns over EU biotech food labeling proposals and a requirement that all genetically-modified foods be traceable to the farms that grew them.
***
GROUPS URGE EU CONFRONTATION ON BIOTECHNOLOGY
Nov. 11/02
Via AgBioView
http://www.agriculturelaw.com/headlines/nov02/nov11e.htm (Sent by Andrew Apel)
Thirty agricultural groups have urged U.S. Trade Representative Robert Zoellick to strongly support active engagement with the European Union on biotechnology traceability and labeling as well as novel food and feed regulations, and seek modification that will address their concerns.
They maintain that for more than four years, the EU has maintained a de facto moratorium on the approval of agricultural products enhanced through modern biotechnology. This moratorium is not science-based since even the EU's own regulatory and scientific bodies have determined that the products being withheld from the market are safe for human and animal consumption and pose no risk to the environment, the groups say.
The EU's ongoing moratorium has resulted in lost export markets for U.S. producers and exporters, a slow down in the adoption of new technologies in the United States and other countries, and increased production and testing costs for U.S. agricultural interests.
They told Zoellick that, "If significant changes are not made to make them compatible with the EU's international obligations, we urge that the United States be equally prepared to engage the EU in dispute settlement proceedings [via the WTO] on these regulations should they become effective. The United States must strongly reject the acceptance of unjustified and trade-distorting traceability and labeling and novel food and feed regulations as a condition for the lifting of the EU's moratorium on biotech product approvals."