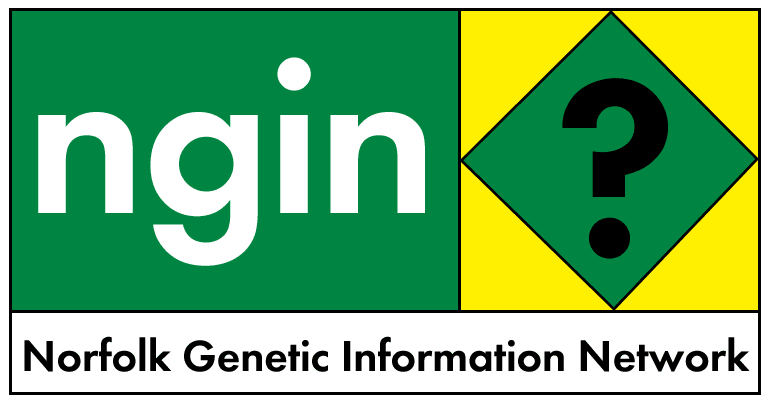 13 December 2002
FRANKENFISH BAN/DOW/SYNGENTA/BRAZIL
1.FrankenFish Ban in Washington State
2.Lula urged to resist pressure on GM crops
3.Regulators Fine Biotech Crop Companies
4.Syngenta teaches children about good agriculture
***
1.FrankenFish Ban in WA State!!!
Joel Hanson <biotechjoel@yahoo.com>
Wednesday, December 11, 2002 9:14 AM
Hooray!! We WON!!!
Thanks to the concerted efforts of environmental groups, fishermen, caring legislators, and several active and concerned citizens, transgenic fish are now banned from the State of Washington!
On Saturday, December 7th, 2002, the Washington Department of Fish and Wildlife Commission voted for new fish farm regulations, including an amendment that provides a permanent ban on transgenic fish. (AKA Frankenfish)
The Commission agreed that until the proponents could demonstrate that these frankenfish are both necessary and safe, they should not be allowed in Washington waters.
Transgenic fish have had genes and genetic material from foreign species forced into the genome of the fish to give the transgenic fish new traits not possible through normal breeding. Genetic material from other animals, plants, insects, bacteria, and viruses can and have been inserted into fish DNA in attempts to develop "better" fish. The technology is still experimental and the long-term effects are poorly understood. A company called A/F Protein has asked the FDA to approve their super-salmon (that grow four to six times the rate of normal salmon) for human consumption.
These transgenic frankenfish are now not permitted in Washington's fish farms, a great victory for environmentalists and consumer advocates.
We are continuing the effort at the federal level to have the FDA reject the application by A/F Protein as well as pressing for a nation-wide prohibition on the introduction of any transgenic animals.
Questions? Contact:
Joel Hanson
biotechjoel@yahoo.com
206-719-1034
or
Shawn Cantrell
Friends of The Earth NW Office
206-297-9460
scantrell@foe.org
***
2.Lula urged to resist pressure on GM crops
BRAZIL: Reuters, December 13, 2002
RIO DE JANEIRO, Brazil - Brazilian environmental groups are urging President-elect Luiz Inacio Lula da Silva to stand firm against what they say is pressure to relax a ban on transgenic crops in return for food aid.
They allege that a recent offer by former U.S. Assistant Secretary of State Otto Reich to support Lula's campaign to eradicate hunger in Brazil may have secret strings attached, following lobbying from U.S. companies.
"It's an ingenuous attempt by U.S. multinationals to get GM (genetically modified) foods accepted in Brazil," said Mariana Paoli, a genetic engineering campaigner at Greenpeace.
For years, bioscience-seed companies like Monsanto Co (MON.N) have been trying to persuade Brazil to authorize commercial use of its GM seeds that produce more herbicide resistant and higher yielding crops.
However, Monsanto has denied it is leveraging aid for Lula's "Zero Hunger" program for access to Brazil's vast market.
"There's no link between Zero Hunger and transgenic crops," said Lucio Mocsanyi, Monsanto Brazil's Sao Paulo-based communications director.
Mocsanyi said that although Monsanto had met members of Lula's Workers' Party, the meeting took place in early October, three weeks before the launch of the Zero Hunger campaign, and had nothing to do with it.
As one of the world's largest commodities producers, the potential to reap profits in Brazil is huge for companies like Monsanto.
But even though the current government is in favor of allowing farmers to plant GM crops, local consumer and environmental groups have obtained court injunctions blocking sales.
Brazil is the last major agricultural producer to ban GM crops.
BUSH SUPPORTS BRAZIL PROGRAM
After meeting U.S. President George W. Bush in the White House on Tuesday, Lula told reporters that he raised Zero Hunger, which he has made a priority for his first year of office.
"...Bush's solidarity and support for Zero Hunger was clear," Lula was quoted in the Folha de Sao Paulo newspaper as saying.
The U.S. ambassador to Brazil, Donna Hrinak, was quoted saying that Zero Hunger and poverty took up most time during the meeting, though the United States promised no specific aid.
However, Hrinak said that the United States could offer assistance in the distribution of food coupons.
The campaign was inspired by U.S. President Franklin D. Roosevelt's program during the Great Depression of the 1930s, that introduced food stamps for the poor and aimed to boost food production.
The Workers' Party estimates that there are some 10 million families, or about 46 million people out of a total population of 170 million, who go hungry daily.
"The PT (Workers' Party) is against transgenics but is ready to talk about ways of combating hunger. It will also listen to what they (the U.S.) say about risks to health and to the environment," said a PT spokesman.
U.S. officials in Brazil declined comment on a possible trade-off between support for Zero Hunger and ending the GM ban.
Brazilian columnist Washington Novaes said in the Estado de Sao Paulo newspaper that in Africa, Zambia had refused U.S. food aid in the form of GM products but Zimbabwe and Mozambique had accepted.
FOOD NOT FOR BARTER
Private aid groups and environmental campaigners are concerned about the potential environmental and consumer health risks from transgenic crops although farmers are attracted by the financial rewards from high yielding GM seeds.
However, influential farmers said linking the Zero Hunger program to an approval of transgenics was wrong.
"I back GMOs but they won't help Zero Hunger in the short term and shouldn't take a ride on the back of it," said coffee and livestock farmer Luiz Hafers, a former president of the Brazilian Rural Society.
Greenpeace's Paoli agreed, saying that planting GM crops is not a solution to hunger, which in Brazil is a social problem linked to unequal distribution of income.
Adriano Campolina of Action Aid, a U.K.-based independent aid group fighting world poverty, said he received a pledge from Lula's Zero Hunger campaign coordinator, Jose Graziano da Silva, that the new government will not barter food aid for approval of transgenic grains.
Speaking after a meeting in Brasilia last week with Graziano and Marina Silva, who will become Environment Minister once Lula takes office, Campolino said, "We were very worried but I'm more reassured now.
"The message we received was that the new government will remain cautious and seek more risk studies," he added.
Analysts said that although outgoing President Fernando Henrique Cardoso's government - notably Agriculture Minister Marcus Vinicius Pratini de Moraes - favoured approval of GM crops it was unable to break the legal deadlock.
Monsanto is still seeking approval to sell Brazilian farmers soybeans that have been bioengineered to resist the company's Roundup Ready herbicide.
Brazil is the world's No.2 soy exporter after the United States but ahead of Argentina, which both plant GM soy. It is also the world's No. 1 coffee, sugar and orange juice producer as well as a leading corn and meat producer.
***
3.Regulators Fine Biotech Crop Companies
By PAUL ELIAS
Associated Press Biotechnology Writer
http://www.bayinsider.com/partners/ktvu/news/ap_story.html/Technology/AP.V67
36.AP-Biotech-Contami.html
SAN FRANCISCO (AP)--Federal regulators fined two biotechnology companies Thursday for allegedly mishandling genetically engineered corn planted outdoors.
Mycogen Seeds, a unit of Dow AgroSciences LLC, and Pioneer Hi-Bred International agreed to pay a combined $18,700 to settle charges they failed to adequately protect their experimental crops in Hawaii from contaminating crops growing nearby. Neither company admitted or denied wrongdoing.
Neither company was accused of actually contaminating crops. But Pioneer Hi-Bred must perform tests on unmodified corn growing in adjacent fields to ensure none of those crops was contaminated.
An increasing number of consumers have expressed concerns about the health consequences of genetically engineered food, though not a single sickness has been reported.
The government and biotech industry are under pressure by food processors and biotech foes to toughen rules for growing pharmaceutical and industrial crops. The Grocery Manufacturers of America, for example, wants biotech companies to stop using corn and soybeans as vehicles for growing biotech products that humans and animals are not supposed to eat.
``There are so many unknown impacts of genetically modified organisms,'' said Doreen Stravlinsky, a Greenpeace scientific adviser.
Last week, another biotechnology company, Prodigene Inc., agreed to pay the U.S. Department of Agriculture more than $3 million for mixing genetically engineered corn containing an animal vaccine with soybeans meant for humans.
Pioneer and Mycogen are experimenting with corn engineered with a bacterium's genetic material, in hopes it can become resistant to the rootworm pest by producing its own pesticide, reducing reliance on traditional chemical sprays.
The Environmental Protection Agency said Dow's Mycogen did not properly surround its experimental corn with trees and unmodified corn to serve as a ``windblock'' to inhibit pollen spread.
Dow said Thursday the alleged violations were the results of administrative errors and that the food supply was never threatened. The company agreed to pay $8,800 in penalties.
``We are disappointed with our performance in this instance,'' said Dow vice president Pete Siggelko. ``We're convinced that what we did provided for improved protection of the environment. But it wasn't consistent with what we said we were going to do.''
The EPA accused Pioneer of planting its genetically modified corn too close to other crops and at an unapproved location. The company agreed to pay a $9,900 fine.
A Pioneer spokesman didn't immediately return a telephone call.
***
4.Florida Teacher Receives First Syngenta Agricultural Education Award
Source - Reuters General News (Eng)
Thursday, December 12, 2002 18:01
39 XENGLISH XFF XART XEDU XREC PRN EDU USDA ENT LEN N@PRNCCY V%WIREI P%RTI
Florida Teacher Receives First Syngenta Agricultural Education Award
WILMINGTON, Del., Dec. 12 /PRNewswire-FirstCall/ -- Jodi Geiger, who teaches agricultural science at Pine Ridge High School in Deltona, Florida, has received the first Syngenta Advocate for Agricultural Education Award.
The Syngenta Award honors one agriculture teacher nationally for conducting the highest quality education programs. Geiger was also cited for her leadership in civic, community, agriculture/agribusiness and professional activities.
Throughout the coming year, Geiger will work with Syngenta, a world leading agribusiness, to focus attention on the tremendous contributions of agriculture to society and emphasize the growing need for more students and teachers to prepare future generations of crop producers and those who support them. The shortage of agricultural science teachers is among the most serious problems facing agriculture today.
"Only 50 percent of all college students who major in agricultural education actually go into teaching when they graduate," said Bob Woods, chairman of Syngenta U.S. "Twenty-five percent of those who begin teaching quit after one year, and another 25 percent drop out within five years."
As a special project of the National FFA Foundation, Syngenta has provided the National FFA Organization with funding of $200,000 for the development of a program to recruit, retain, and reward agriculture teachers. The money will be used in a variety of ways, including a public awareness effort, production and distribution of training and support materials for current and future agriculture teachers, and workshops to help recruit new teachers to the classroom.
Geiger has been instrumental in creating an Agriscience Communication and Technology Academy at the school. The Academy integrates English, social studies, emerging technology, and agriculture. Geiger designed the curriculum working with educators from the University of Florida's Agricultural Education and Communications Department and the Agricultural Communications Division of Walt Disney's EPCOT. Sixty students in grades nine through 11 currently participate in the curriculum. In 2004, the Academy will span grades nine through 12.
Geiger has been active in helping her students identify prospective careers in agriculture. Eleventh grade students are required to investigate five different agribusinesses in which they are interested. As seniors, the students select one of the companies with which to participate in a three-month internship program.
Geiger will receive an all-expense-paid trip to Basel, Switzerland, as part of the Syngenta Award. She was selected from among six 2002 Regional Educators of the Year recently named by the National Association of Agricultural Educators. The Syngenta Award was presented at the Association's annual meeting in Las Vegas.
FFA is a national youth organization of 461,043 student members preparing for leadership and careers in the science, business and technology of agriculture with 7,308 local chapters in all 50 states, Puerto Rico and the Virgin Islands. FFA makes a positive difference in the lives of students by developing their potential for premier leadership, personal growth and career success through agricultural education. Visit http://www.ffa.org for more information.
Syngenta is a world-leading agribusiness. The company ranks first in crop protection, and third in the high-value commercial seeds market. Sales in 2001 were approximately US $6.3 billion. Syngenta employs more than 20,000 people in over 50 countries. The company is committed to sustainable agriculture through innovative Research and Technology. Syngenta is listed on the Swiss stock exchange and in London, New York and Stockholm. Further information is available at http://www.syngenta.com.
Contact: Lori Captain
(302) 425-2121
Lori.Captain@Syngenta.com
Sherry Ford
(336) 632-6107
sherry.ford@syngenta.com
This press release contains forward-looking statements, which can be identified by terminology such as "expect," "would," "will," "potential," "plans," "prospects," "estimated," "aiming," "on track" and similar expressions. Such statements may be subject to risks and uncertainties that could cause the actual results to differ materially from these statements. We refer you to Syngenta's publicly available filings with the U.S. Securities and Exchange Commission for information about these and other risks and uncertainties. Syngenta assumes no obligation to update forward-looking statements to reflect actual results, changed assumptions or other factors. This release does not constitute, or form part of, any offer or invitation to sell or issue, or any solicitation of any offer, to purchase or subscribe for any ordinary shares in Syngenta AG, or Syngenta ADSs, nor shall it form the basis of, or be relied on in connection with, any contract therefore.