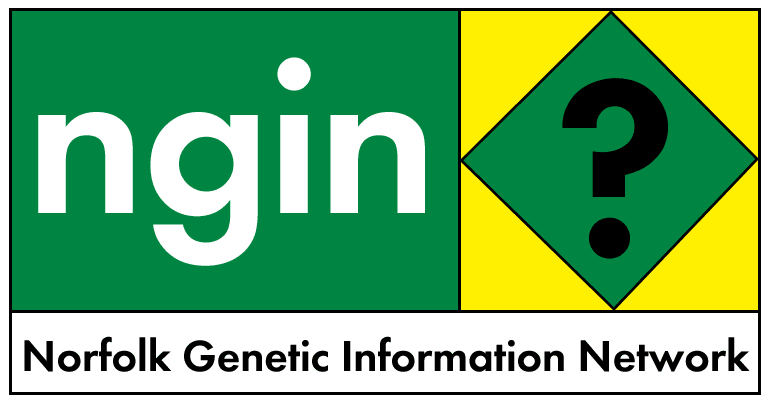 14 February 2003
ROW SPROUTS OVER REQUESTS FOR APPROVAL OF GE CANOLA
1.AUSTRALIA - Row Sprouts over Requests for Approval of GE Canola
2.Genetically Modified Canola - the farmer's perspective
***
1.AUSTRALIA - Row Sprouts over Requests for Approval of GE Canola
Bob Burton
IPS
http://www.oneworld.net/cgi-bin/index.cgi?root=129&url=http%3A%2F%2Fwww.onew
orld.net%2Fips4%2F2003%2F02%2F13-2.shtml
CANBERRA, Feb 13 (IPS) - Growing opposition from farmers and environmentalists is sprouting over an application by Monsanto and Bayer's for Australian government approval of the commercial release of genetically engineered (GE) canola, due to be decided on in April.
The spokeswoman for the Network of Concerned Farmers, Juliet McFarlane, says that while the deadline for submissions on guidelines intended to allow GE crops and GE-free crops to 'co-exist' close this Sunday, there is little evidence the biotechnology industry or the government are taking their concerns seriously.
''It seems to me there is a total lack of consideration of the likely loss of our markets from GE contamination,'' she said.
Farmers are concerned that approval of Monsanto and Bayers' GE canola applications will result in existing farmers losing access to valuable markets that put a premium on GE-free food products.
''The Japanese are saying 'we'll buy GE canola from Canada but in order to comply with our 0.5 percent labelling laws we need to buy GE-free canola, and that needs to come into the country with a zero contamination', because by the time it has gone through their bulk handling equipment it will have some contamination. The Chinese are saying we want GE free,'' she said.
But a spokesman for the federal minister for agriculture, Warren Truss, downplayed the prospect of farmers losing markets and sought to distance the government from the controversy.
''At the end of the day decisions are made by industry as to what they plant and who they market too and how they do it,'' he said.
A series of voluntary management protocols have been developed by the Gene Technology Grains Committee (GTGC) in an attempt to address concerns of farmers.
However, the committee operates under the aegis of the pro-biotechnology lobby group, the National Association for Crop Production and Animal Health, of which both Monsanto Australia and Bayer Crop Services are members.
Bob Phelps, executive director of the genetic engineering watchdog group the Genethics Network, dismisses the draft guidelines produced by the Gene Technology Grains Committee.
''This committee is essentially self-appointed and dominated by the GE industry itself. It has systematically excluded anybody who doesn't agree with it,'' said Phelps. ''The Barley Board, which says it is going to lose its markets in Saudi Arabia if it can't maintain zero threshold, is not included.''
At present, nearly two-thirds of all the commercial GE canola crops are grown in the United States. The only other countries in which they have been approved are Canada, Argentina and China.
The GTGC-proposed measures claim that 'co-existence' of GE and GE-free farmers could be achieved by accepting contamination of non-GM crops up to a level of 1 percent.
It is a proposal that alarms McFarlane, a farmer from central western New South Wales. ''Co-existence is almost an impossibility with canola,'' she said. ''One percent very quickly becomes six and then ten percent contamination levels increase with each succeeding crop.''
Phelps describes GE as being another ''cane toad crop''. Cane toads were introduced into Australia from Hawaii in the 1930s and touted as a saviour of the sugar cane crop.
After introduction, it was discovered that the poisonous toads did not control sugar cane pests and but were themselves are spreading uncontrolled over large areas of Australia, causing widespread damage to native wildlife.
In an attempt to defuse concern among farmers about the introduction of GM crops, Federal Minister for Agriculture Truss earlier this week announced a study into management systems for segregating genetically modified (GM) agricultural products.
''The use of gene technology in the cotton industry, and trials with other crops such as canola and poppies, have added other complexities in identifying, preserving and segregating agricultural products throughout the supply chain,'' Truss stated.
However, the consultants' report on four GM crops that are being commercially grown or have undergone trial will not be completed until after a decision has been made on the GE canola applications.
Phelps argues that Truss's announcement is ''window dressing'' to distract attention from the likely approval for commercial release of GE canola.
''This is just another study that won't be completed before a decision is made on GE canola,'' he said. ''The government should as a minimum insist on a five-year freeze on GE crops until more detailed information is available to farmers and the broader community,'' he said.
Two other studies -- one into canola segregation in Western Australia and the other research into the environmental impact of GE crops by Australia's premier scientific body, the Commonwealth Scientific Industrial Research Organisation (CSIRO) -- are not scheduled to be completed for another two years' time.
A spokesman for Truss said the fact the studies would not be completed until after a decision had been made on Monsanto and Bayer's applications, was not something they could do anything about.
''We are a stakeholder in terms of the process in the same way that farmers are stakeholders in the decisions of the Office of the Gene Technology Regulator. It is at arms length from the political process for good reason,'' he said.
Worse still, the guidelines put the cost of segregation on the farmers' shoulders.
''To segregate and certify GE-free grain will cost farmers 10 to 15 percent of their crop's value, according to the Australian Bureau of Agriculture and Resource Economics, the government's own agricultural advisers. If they don't, they will lose markets in the Middle East, Europe and Asia,'' Phelps said.
***
2.Genetically Modified Canola - the farmer's perspective
Reporter: Jen Lacey
ABC News
Thursday, 13 February 2003
http://www.abc.net.au/centralwest/stories/s783507.htm
This is GM Canola
What do the farmers think about this contentious issue?
Farmers and Green lobbyists in parts of NSW are becoming increasingly concerned about the imminent release of genetically modified Canola varieties into the Australian market.
NSW Greens House of Representatives candidate Jeremy Buckingham is calling for a moratorium on the introduction of GM Canola until more research is done, adding he believes GM Canola, once introduced, will prove to be like the cane toad.
Peak farming group NSW Farmers is still deciding on how it will publicly react to GM Canola, and will release it's policy next week. Hugh Roberts heads the NSW Farmers Bio-Technology Taskforce and he explained the group's current standing to Jen Lacey.