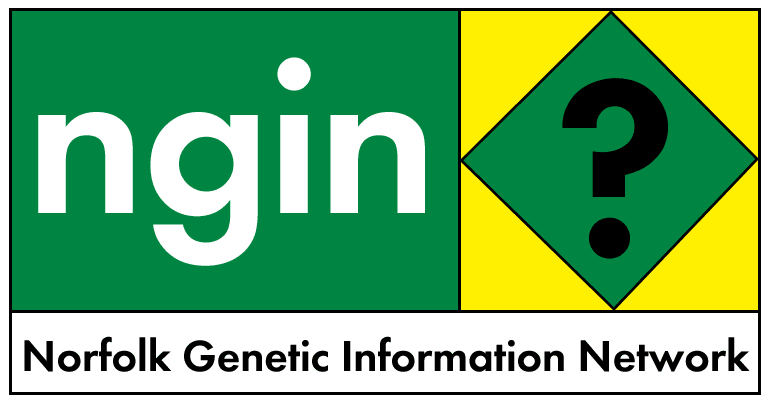 14 March 2002
FSA THREATENS KIDS
The Food Standards Agency wants to discard government advice on avoiding pesticide residues which was intended to protect children.
The FSA fears that "misinterpretation" of the advice in the context of the free-school-fruit scheme might mean that schools, unable to peel fruit before distribution, would only be able to give children organic fruit.
Even if we are charitable and attribute the FSA's terror of an all-organic-fruit schools program to the expense involved (organic fruit is dearer), they could always ask for a slice of the taxpayer millions currently spent on pushing GM chemical-dependent crops to be invested in such a scheme in the interests of children's health.
Krebs forbid! The FSA under krebs is a guardian of corporate interests not public health. [For more on the Krebs agenda:
https://members.tripod.com/~ngin/pants1.htm]
***
FSA THREATENS TO SCUPPER KIDS' PESTICIDE SAFETY ADVICE
Friends of the Earth press release
http://www.foe.co.uk/pubsinfo/infoteam/pressrel/2002/20020304000100.html
04 Mar 2002
Friends of the Earth today urged the Advisory Committee on Pesticides (ACP) to safeguard children's health, when it meets today, and reject a request from the Food Standards Agency (FSA) to withdraw long-standing safety advice that fruit and vegetables for children should be peeled.
The advice, originally issued by the Government's Chief Medical Officer in 1997, was issued to reduce small children's exposure to pesticides, including organophosphates which have been linked to brain damage in mammals. The recommendation is now routinely given by Government departments in response to inquiries from parents about pesticide residues in food, and is the only practical advice currently given about reducing children's exposure to pesticides.
The FSA wants to get rid of the CMO's advice because "misinterpretation" of the advice could imply that "only organic fruit should be supplied to the National School Fruit Scheme" [1]. This Scheme aims to give all young children a free piece of fruit at school each day to increase their consumption of fresh fruit and vegetables. FOE wants the FSA, which was set up to "protect the public's health and consumer interests in relation to food" [2] to insist that any fruit and veg supplied to schools is free of pesticides rather than relaxing safety advice.
In making its case against the need to peel, the FSA says that some of the pesticides which cause most concern, such as organophosphates (OPs), have been banned in the UK since 1997. It also believes that particularly high levels of pesticides in individual fruits or vegetables are no longer a problem. (High levels of OP pesticides in carrots were one reason for the advice being introduced.)
But FOE believes revoking the advice would expose children to unacceptable risks because:
* Roughly half of fruit and veg still contain pesticide residues, including organophosphates, some of which are still approved for use in the UK. Chlorpyrifos, for example, was found in 35% of apples tested between October and December 2000. This pesticide has been linked with brain damage in young rats and has been restricted in the US to reduce exposure to children. OPs are found in imported fruit so a ban in the UK would not eliminate residues.
* High levels of pesticides do still occur in some fruit and veg ("variability"). The latest annual report of the Pesticides Residues Committee warns that levels of the organophosphate pesticide (chlorfenvinphos) found in a carrot sample were so high that "If the carrots were eaten unpeeled, then safety margins would be eroded." In 1999, high enough levels of chlormequat were found in pears to "cause a mild upset stomach in toddlers who ate the whole of that pear"
* Pesticides other than organophosphates are also a cause of concern. Since 1997, evidence has come to light showing that some pesticides found regularly in fruit and veg have suspected hormone disrupting effects. Young children are more vulnerable to the effects of these pesticides because their bodies are still developing. Vinclozolin and carbendazim, both hormone disrupters, have been found in kiwi fruit, apples and pears
.
* Exposure to multiple residues of pesticides is also believed to pose a health risk. Fruit and vegetables can contain cocktails of more than one pesticide. More than one third of apples tested recently, for example, contained multiple residues. A report to the FSA, published last
Thursday [3] showed that is still a great deal of uncertainty about the health effects of exposure to pesticide mixtures.
FOE is worried that the ACP could agree to the FSA's recommendation. Last November, the ACP considered a paper [4] on residues in apples and pears to help inform their decision on the peeling advice. This paper which was based on results of residues found recently in apples and pears indicated that safety levels for toddlers would be exceeded for a range of pesticides. Despite this the ACP concluded that it was "reassured" by these findings [5]. Today the ACP will consider a paper containing more residue results. The ACP has refused to release this paper to Friends of the Earth.
Sandra Bell, food and farming campaigner for Friends of the Earth said "It's appalling that the Food Standards Agency wants to scrap safety advice for children because it doesn't want to include it with the new scheme for free fruit to be given to schools.
Although it's important for children to eat more fruit and vegetables, this should not mean they are exposed to unnecessary health risks. Residue data shows that low levels of pesticides turn up in half our fruit and veg and that safety levels for children are sometimes exceeded. These chemicals have been linked with brain damage and disruption of the hormone system. Children are more vulnerable to the effects of these pesticides. The FSA should ensure that fruit in the National School Fruit Scheme is free of toxic residues - but until all fruit and veg is free of pesticides the peeling advice must remain".
FOE is calling for residue free food to be supplied to the National School Fruit Scheme. UK growers willing to follow strict protocols for pesticide use on fruit and vegetables should be given preference -the protocols would have to be stricter than existing assurance schemes. FOE also wants the information given to consumers about residues in the fruit and vegetables they buy to be improved, the FSA should be insisting that all retailers make their own pesticide testing results public so that people can make informed choices. Currently only the Co-op and M&S are prepared to release this information to their customers.
NOTES
[1] FSA paper to ACP meeting 18th October 2001 (available from FOE)
[2] FSA website
[3] Risk Assessment of Mixtures of Pesticides and Similar Substances, Working Group on Risk Assessment of Pesticides and similar substances
[4] Paper to ACP meeting 29 November 2001(available from FOE)
[5] Minutes of the ACP meeting on 29 November 2001 (www.pesticides.gov.uk)
[6] Copies of FOE's paper to the ACP available on request
Contact details:
Friends of the Earth
26-28 Underwood St.
LONDON
N1 7JQ
Tel: 020 7490 1555
Fax: 020 7490 0881
Email: info@foe.co.uk
Website: www.foe.co.uk
---
http://www.newscientist.com/news/news.jsp?id=ns99992033
Organic food might reduce heart attacks