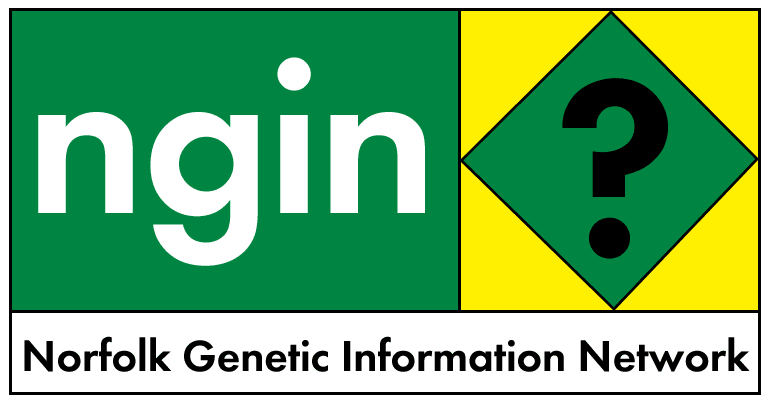 14 March 2003

BAYER FACES 8,400 LAWSUITS/SHARES IN BAYER AT 10-YEAR LOW/POLLUTER PAYS PRINCIPLE SHOULD APPLY TO GM

Werner Wenning, chief executive, says Bayer now faces 8,400 lawsuits in relation to a drug that killed (third article).

With the massive problems Bayer is facing with litigation, focussing on 'misrepresenting and omitting information', in the pharmaceutical sector, no wonder the biotech industry is desperate to avoid the "polluter pays" principle with biotech (see item 1)

Bayer as well as being a huge German chemical and pharmaceutical company owns over half of the GM crop varieties currently seeking approval for commercial growing in the EU. Should the EU moratorium on the commercial growing of GM crops be lifted, Bayer will be best placed to flood European fields with GM crops. Bayer are responsible for the majority of GM field trials, including the controversial farmscale trials... https://ngin.tripod.com/agrevodiary.htm

"Bayer has a history of corporate crimes that makes even old-school bio-tech baddies Monsanto seem like angels."
https://ngin.tripod.com/agrevodiary.htm

***

EU: POLLUTER PAYS PRINCIPLE SHOULD APPLY TO GM

5 March
via ORGANIC NEWSLINE Vol 4 Issue 9. March 13 2003
http://www.organicts.com

Commenting on recent discussions at the EU Commission on the co-existence of GM and non-GM plants Renate Kuenast, Germany's Consumer Affairs Minister said that she believed that the polluter pays principle should also apply in this case.

The minister also expects the EU commission in its next session to specify its suggested tolerance limits for GM content of seeds and she said, "I hope that these limits will be set as low as possible'.

Plaid Cymru (The Party of Wales) Euro MP Jill Evans reacted angrily to the draft proposals by Agriculture Commissioner Franz Fischler that would place the responsibility of avoiding GM contamination firmly on farmers, organic producers and seed suppliers instead of GM companies.

"The Communication argues that the responsibility for co-existence measures such as buffer zones or pollen barriers "should fall on the economic operators (farmers, seed suppliers, etc.) who intend to gain a benefit from the specific cultivation model they have chosen". This approach would turn the "polluter pays" principle upside down. Instead of those who produce and use GMOs being responsible for what they do, the conventional and organic farmers would be expected to prevent GMO contamination. It's crazy that we should expect the polluted instead of the polluter to have to pay.

And the British Green Party said that Ministers, including Margaret Beckett and Michael Meacher, will decide whether to call on the European Commission to initiate Europe-wide rules dealing with GM-contamination - or leave tough decisions on how to compensate affected farmers to individual EU members.

"Leaving the regulation of GM pollution to member states will effectively ensure organic farmers, and others wishing to avoid GM, will be left to defend themselves - and pick up the bill," said Caroline Lucas, Green Party MEP for South-East England.

With no Europe-wide framework for ensuring these costs are met by GM producers, in line with the accepted 'polluter pays' principle, many organic farmers will be forced to accept contamination and abandon organic farming, or pass the cost on to shoppers. That would push the price of organic food up, reducing consumer choice and forcing more organic farmers to the wall.

***

Bayer faces fresh Lipobay case

By Uta Harnischfeger and Bettina Wassener in Frankfurt
Financial Times; Mar 13, 2003
FRONT PAGE - COMPANIES & MARKETS

Shares in Bayer fell to a 10-year low yesterday after it emerged that the German pharmaceuticals maker was facing a fresh lawsuit regarding Lipobay, an anti-cholesterol drug, in New York.

The latest suit is separate from thousands of others over the drug, which have raised fears that Lipobay could cost the company several billions of euros.

The suit, filed by US shareholders, alleges that Bayer, as well as Manfred Schneider and Werner Wenning, its former and current chief executive respectively, violated the Securities and Exchange Act by misrepresenting and omitting information regarding Lipobay.

It claims the misinformation hurt shareholders because it artificially inflated Bayer's share price. The suit seeks to recover damages on behalf of investors who purchased Bayer American depositary shares, or ADSs, during a certain time period.

Bayer said it would "vigorously defend itself" against the allegations. It was forced to withdraw Lipobay, known as Baycol in the US, in August 2001 after it was linked to 50 deaths, a number that has since climbed to about 100. Meanwhile, a decision in the first Lipobay-related court case, in Corpus Christi, Texas, is expected as early as today. Mikal Watts, the lawyer representing a US pensioner seeking $100m (£62m) in damages, said closing statements would start today, but could last until tomorrow.

The Texas case is considered a yardstick and should indicate the potential magnitude of Bayer's financial exposure. Bayer is likely to appeal. Overall, Bayer faces 7,800 lawsuits over Lipobay and has settled 450 out of court.

Analysts expect Bayer to report a 50 per cent decline in operating profit from continued operations to about ?880m. Bayer shares closed down ?1.01 at ?10.55.

***

Bayer faces more lawsuits as profits fall

By Bettina Wassener in Leverkusen
FT.com site; Mar 13, 2003

Bayer reported a sharp, but slightly better-than-expected, drop in operating profit for 2002, but said it faced more lawsuits over its anti-cholesterol drug Lipobay.

The chemicals and pharmaceuticals group said it may incur charges in excess of its insurance coverage for damages stemming from the lawsuits.

For 2003, Bayer reiterated that it expected to increase its operating result from continuing operations, and said developments so far this year had been encouraging. Assuming that overall economic demand would pick up from 2004 at the latest and without counting possible portfolio changes, Bayer said it was aiming for a group earnings before interest, tax, depreciation and amortisation margin of 21 per cent by 2006, up from 10 per cent in 2002.

However, by far the dominant issue overshadowing Bayer's operational performance remains the fall-out from the withdrawal in August 2001 of Lipobay, known in the US as Baycol.

Werner Wenning, chief executive, said the company now faced 8,400 lawsuits over Lipobay, up from 7,800 known before. Of these 4,600 were virtually identical complaints filed by a single law firm, Bayer said, but the increase in cases known so far again weighed on Bayer's shares which fell more than 4 per cent to ?10.06 in early trade in Frankfurt.

In the event that plaintiffs prevail despite existing defence arguments, "it is possible that Bayer could incur charges in excess of its insurance coverage," the company acknowledged on Thursday.

"Due to the considerable uncertainty associated with these proceedings, it is currently not possible to more accurately estimate potential liability. For this reason provisions for any amount for which liability might exceed insurance coverage have not presently been made."

So far Bayer has paid about ?140m ($154.3m) to settle 500 cases out of court and is in talks to settle several hundred further cases.

A decision in the first Lipobay-related case, in Corpus Christi, Texas, is imminent. Closing statements in the case are expected to begin on Thursday, though a verdict may not be reached until Friday. The case is being closely watched for indications of the magnitude of Bayer's financial exposure, though with Bayer likely to appeal any punitive damages awarded, the legal uncertainty is set to continue indefinitely.

In a separate development on Wednesday Bayer said it was being sued in a New York district court on allegations that it omitted and/or misrepresented information concerning Lipobay, and that this artificially inflated the market price of Bayer American Depositary Shares. Bayer said it intended to "defend itself vigorously."

Bayer's 2002 operating profit from continuing operations before exceptional items came in at ?989m, down from ?1.838bn the previous year, beating expectations of a decline to ?856-960m. Net profit rose 9.8 per cent to ?1.06bn on the back of a series of non-core asset disposals last year, while net debt levels fell to ?8.9bn. Bayer said it plans to further lower debt this year.

Full-year sales from continuing operations were down 1 per cent at ?29bn.

Bayer's healthcare business, which has been hard hit by the Lipobay withdrawal and has yet to benefit from promising new impotence drug Levtira this year, saw its operating result before exceptionals shrink 21 per cent to ?739m. pharmaceutical sales fell 23 per cent to ?3.7bn.