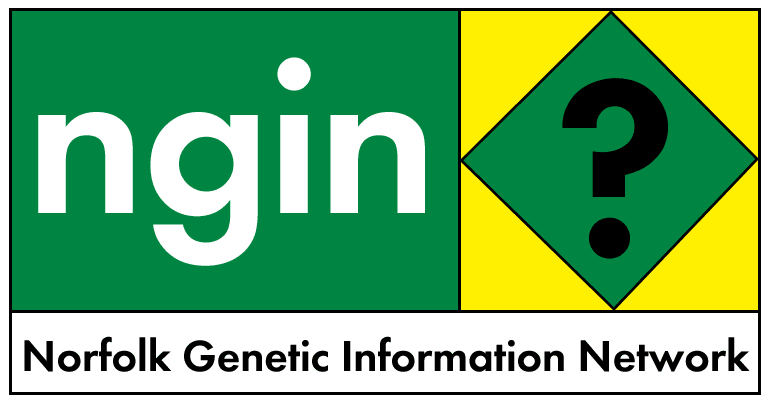 14 August 2002
EPA MAY SLAP BIOTECH WRISTS... POSSIBLY/PHARMACIA SPINS OFF MONSANTO/BAYER JOB CUTS/SYNTHESIS/REGENERATION
"The federal agency, which regulates plants genetically modified to make their own pesticides, has never punished a company over the way it conducted the field trial of a transgenic plant."
1. EPA May Fine Units of DuPont, Dow Chemical
2. PHARMACIA SPINS OFF MONSANTO STAKE
3. Bayer to cut further jobs at CropScience
4. Synthesis/Regeneration: biodevastation
***
1. EPA May Fine Units of DuPont, Dow Chemical for Seed Trials in Hawaii
SCOTT KILMAN / Wall Street Journal 14aug02
http://www.mindfully.org/GE/GE4/DuPont-Dow-Seed-Trials-Hawaii14aug02.htm
The Environmental Protection Agency is considering whether to fine the crop-biotechnology units of DuPont Co. and Dow Chemical Co. for what EPA regulators say was improperly conducting field trials in Hawaii.
David Deegan, an EPA spokesman, said the move is part of the agency's push to ensure that pollen from genetically modified crops doesn't end up in the wrong place, an issue dogging the biotechnology industry. Critics worry that wind-blown pollen from genetically modified crops -- both experimental and commercial -- might carry new traits to weeds or contaminate organically grown relatives.
The federal agency, which regulates plants genetically modified to make their own pesticides, has never punished a company over the way it conducted the field trial of a transgenic plant.
How tough the EPA plans to get is far from clear, however. The Bush administration is pro-biotechnology, and the EPA's proposal to issue civil administrative complaints against the two companies came to light only because letters written by agency officials came into the possession of the Center for Science in the Public Interest, a Washington public-interest group lobbying for tighter regulation of genetically modified crops.
The companies, which face fines of $5,500 per violation, are being given a chance to fight the allegations, which come from regulators in the EPA's San Francisco office.
Dow Chemical issued a statement late Tuesday that it is investigating the EPA's allegations against its Mycogen Seeds unit, which has been developing a new line of insect-resistant corn in Hawaii. The state's year-round growing season makes it a popular proving ground for transgenic crops.
A spokesman for DuPont's Pioneer Hi-Bred International Inc. unit said employees there believe they followed all EPA rules for conducting field trials in Hawaii. Pioneer is developing a corn plant that makes a chemical fatal to the rootworm, a major pest of Midwest corn farmers.
Biotechnology-industry officials said the EPA's complaints are nitpicky. Among others, the letter by Pamela Cooper, chief of the pesticide section in the EPA's San Francisco office, says Mycogen "failed to utilize walls of Willy-Willy trees" for windbreaks around its research plots. According to a Dow Chemical official, the Mycogen unit used another type of tree.
Ms. Cooper didn't return a telephone call seeking comment.
***
2. Pharmacia spins off Monsanto stake
By LINDA A. JOHNSON, AP Business Writer
Associated Press, Aug. 13/02
TRENTON, N.J. -- Drug maker Pharmacia Corp. has spun off its controlling stake in Monsanto Co. to clear the way for Pfizer Inc., the world's biggest drug company, to acquire No. 9 Pharmacia by year's end.
Pharmacia on Tuesday gave its own stockholders the 220 million Monsanto shares it owned as a special, tax-free dividend. The shares represented an 84 percent stake in Monsanto.

The spinoff of Monsanto, a Saint Louis-based agricultural products business, comes barely two years after Pharmacia bought Monsanto. Both operations will continue without layoffs or other major changes, said Mark Krajnak, Pharmacia's media relations manager.
Monsanto is best known for its Roundup line of herbicides, crop weed control products and DeKalb and Asgrow seed brands.
***
3. Bayer to cut further jobs at CropScience
By David Firn in London and Bettina Wassener in Frankfurt
August 7 2002
http://news.ft.com/servlet/ContentServer?pagename=FT.com/StoryFT/FullStory&c=StoryFT&cid=1028185582322&p=1012571727088

Bayer, the troubled German chemicals and pharmaceuticals conglomerate, may make more job cuts than expected at CropScience, the agrochemicals unit it is buying from Aventis and Schering.

Bayer, whose shares were down 4.5 per cent at o21.85 on Wednesday, was not immediately available for comment on the report, which appeared in Wirtschaftswoche, the German news magazine. "Because of the new restructuring it will likewise still come to job cuts," Werner Wenning, who took over as chief executive in May, told Wirtschaftswoche.

News of the additional cuts comes as analysts at Credit Suisse First Boston, one of the banks that advised Bayer, sharply cut its earnings forecast for this year and 2003.

The new cuts in agrochemicals, are in addition to the 4,000 job losses already announced. Bayer declined to say how many more jobs would be cut.

The Crop science acquisition will take Bayer from sixth to second place in the $33bn global agrochemicals market. But second-quarter operating profits at Bayer's agrochemicals division were 24 per cent below analysts' forecasts.

Business at the group has fallen in all its units and Bayer faces up to 2,000 lawsuits over Baycol, the cholesterol-lowering drug linked to 100 deaths.

The withdrawal of Baycol is not the only problem faced by the drugs division, which has steadily slipped from being among the world's leaders to 18 in sales terms. Manufacturing problems have hit sales of Kogenate, another key product, and the launch of a new impotence pill has been delayed by regulators who want more safety data.

Bayer also faces a sharp downturn in its polymers chemicals businesses.

Credit Suisse First Boston downgraded its 2002 earnings forecast by 37 per cent to o0.63-a share, before gains on the sale of Haarmann & Reimer, Bayer's flavours unit . The downgrade follows weaker-than-expected second-quarter results from Bayer, which were released last week.

"Investors have suffered from a steady stream of gloomy news on Bayer over the last 18 months," the analysts said. "However, in view of the likely short-term challenges in the agrochemicals market and the lack of new product flow in Healthcare, we struggle to see an inflection point in earnings yet."

Bayer has steadfastly resisted investor pressure to break itself up into more focused units. However, after the Baycol withdrawal the company split its healthcare, chemicals, polymers and agrochemicals operations into separate legal entities, a move that could herald strategic reorganisation.

The group is also cutting costs in an effort to make annual savings of o2bn ($1.9bn) by 2005.
Bayer's second-quarter results showed the extent of the pressure the company is under. Operating profit on continuing operations before exceptionals fell,40 per cent to o318m, against expectations for slight increases, while sales declined 6.7 per cent to o7.27bn.

Although Bayer expects full-year net income to exceed last year's level, this will be mainly on the back of disposals, rather than organic growth. While other chemical companies have reported signs of an upturn in demand Bayer said it did not expect a sustained improvement in the second half for polymers and chemicals, and that profitability at the key healthcare division remains "very unsatisfactory".

Bayer is the latest blue-chip German company to mull additional job cuts.

The announcement further cloud the German government's prospects for success in the federal elections on September 22, in which persistently high unemployment is a key theme.
***
4. A Magazine of Green Social Thought
Synthesis/Regeneration [details of BIODEVASTATION section]
c/o WD Press, P.O. Box 24115, St. Louis MO 63130
314-727-8554 (evenings, weekends)
E-mail: fitzdon@aol.com
As always, S/R is one of the leading US sources for the devastating effects of genetic engineering. The "Biodevastation" section explores phosphate fertilizer production, dams, and biowarfare.
S/R 29 also examines the economics of genetic contamination, uncontrolled urbanization, and privatization of resources.
Rates for S/R 29 are:
1-4 copies, $3.95 each;
5-9 copies, $3.00 each;
10+ copies, $2.00 each.
Please make checks to "WD Press" and mail to P.O. Box 24115, St. Louis MO 63130. No postage charges if in US. Non-US add 15% Canada, 25% other [surface mail] or 40% Canada, 60% other [air mail]. Subscriptions to S/R (4 issues) are $15 (US). Non-US subscriptions are: $19 Canada, $26 other [surface mail] or $27 Canada, $35 other [air mail].
SYNTHESIS/REGENERATION 29: FALL, 2002
BIODEVASTATION
34 Worst Ever Contamination of Mexican Landraces
Mae-Wan Ho wonders how it is possible to monitor effects while being denied basic information.
35 Anti-GM Scientists Face Assaults on Credibility
Andy Rowell describes how the journal Nature buckled under corporate pressure.
37 What Lurks Behind Herbicide-Tolerant Rape?
Mae-Wan Ho notes dangers of horizontal gene transfer.
39 Death in the Air
George Glasser details health disasters from phosphate fertilizer production.
41 Upper Kothmale Hydro Power Project
Prasanna Coorey documents Japan's attempt to fund Sri Lanka to destroy her best mountains and waterfalls.
43 US Armed Forces Push for Offensive Biological Weapons Development
The Sunshine Project discovered plans for GE weapons to attack fuel, plastic & asphalt.