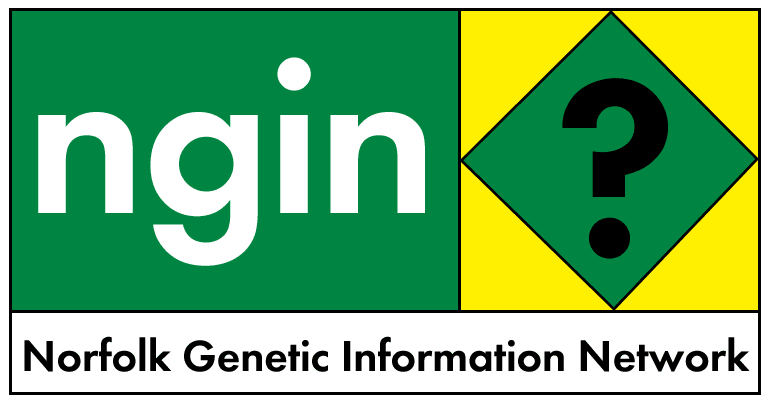 14 November 2002
NEBRASKA - IT'S INSULIN/PROBLEMS IN IOWA TOO - CORN DESTRUCTION ORDERED
"It is probable that contamination of the US food supply with genetically engineered pharmaceuticals has already occurred - we have no way of knowing due to the extreme degree of secrecy surrounding the locations of biopharm field trials and the nature of the drugs and chemicals they are engineered to produce." (item 1)
1. Reckless USDA Fails to Keep Biopharmaceuticals out of Food Supply
2. USDA probes Nebraska biotech crop contamination (it's insulin)
3. Biotech Firm Mishandled Corn in Iowa
4. Corn Near Gene-Altered Site to Be Destroyed
5. ProdiGene says trials for biocorn on track
***
1. Reckless USDA Policy Fails to Keep Biopharmaceuticals out of Food Supply
Coalition Calls on the USDA for Contamination Information Including Name of Drug or Chemical Being Withheld
FOR IMMEDIATE RELEASE
November 13, 2002
CONTACT: Matt Rand, 202-887-8841
Mark Helm, 202-783-7400 x102
Washington- Last night the U. S. Department of Agriculture (USDA) revealed that 500,000 bushels of soybeans destined for human consumption have been quarantined due to contamination by a corn crop genetically engineered to produce a pharmaceutical or industrial chemical. The USDA has refused to reveal what chemical or drug was grown in the biopharmaceutical corn, or divulge the exact location where the contaminated food crop is being held.
Perhaps most disturbing is the fact that USDA was unable to ensure a 100% containment of the contaminated crop, or offer specifics on this gross failure of their regulatory system.
"We warned USDA earlier this year this was going to happen. If the USDA continues to allow biopharm food crops to be planted, someone is going to get prescription drugs or industrial chemicals in their corn flakes," said Larry Bohlen, Friends of the Earth's Director of Health and Environment Programs.
"The public has the right to know what's going on. There is a genetically engineered pharmaceutical or industrial chemical that mistakenly entered into the grain supply only one stop away from getting into our food and the government isn't talking," stated Matt Rand, Biotechnology Campaign Manager, for the National Environmental Trust.
In a letter sent today, Friends of the Earth demanded that the USDA disclose specific information concerning the biocontamination, including:
· The name of the genetically engineered drug or chemical
· Detailed information on how the contamination occurred
· Information on potential human health impacts the drug or chemical could cause
· Confinement information
· The application and contingency plan from ProdiGene-the company that produced the crop
· Extensiveness of contamination
· Records of the USDA inspections
In the wake of this latest failure to properly protect the food supply the Genetically Engineered Food Alert coalition is once again calling on the USDA to prohibit open-air cultivation of all crops genetically engineered with biopharmaceuticals (such as vaccines), industrial chemicals, or other substances with potential human health impacts
Biotechnology companies have conducted over 300 field trials across the country since 1991. It is probable that contamination of the US food supply with genetically engineered pharmaceuticals has already occurred - we have no way of knowing due to the extreme degree of secrecy surrounding the locations of biopharm field trials and the nature of the drugs and chemicals they are engineered to produce.
The GEFoodAlert is a coalition of health, consumer and environmental groups that supports the removal of genetically engineered ingredients from grocery store shelves unless they are adequately safety tested and labeled.
For a comprehensive report on biopharm, see www.gefoodalert.org
***
2. USDA probes Nebraska biotech crop contamination
Reuters
WASHINGTON, Nov 13 - The U.S. government said on Wednesday it was investigating if soybeans grown in a Nebraska field were accidentally contaminated by a biotech corn variety engineered to produce an experimental type of insulin.
ProdiGene Inc., a privately owned company that planted the corn, is among a growing number of firms using crops to produce pharmaceuticals that can treat diseases like diabetes.
The U.S. Agriculture Department said it quarantined about 500,000 bushels of soybeans, which may be destroyed as a safety precaution. At issue is whether a tiny amount of ProdiGene biotech corn plants sprouted in the same field this year where soybeans were grown last year.
The plants may have been mixed together when farm equipment harvested the
crop last month, the USDA said. Biotech corn grown for pharmaceutical use is not approved for human or livestock feed.
Farmers routinely rotate soybean and corn crops in a field as a way to keep the soil healthy and productive.
Jim Rogers, spokesman for USDA's Animal and Plant Health Inspection Service, said the department was investigating whether ProdiGene violated any federal regulations. USDA said it told ProdiGene to remove any stray corn plants in its soybean field before harvest.
"We saw that a plant didn't belong and we asked them to remove it. In this case, it wasn't removed," Rogers said.
Environmental groups and foodmakers expressed concern.
"If a company cannot be relied upon to perform such a simple task to keep pharm corn out of soybeans, how can it be trusted in the far more complicated process of keeping drugs out of corn flakes?" said Jane Rissler, senior scientist with the Union of Concerned Scientists. It and other advocacy groups are demanding a one-year halt on field tests of all pharmaceutical crops.
John Cady, president of the National Food Processors Association, called the incident alarming and said it "very nearly placed the integrity of the food supply in jeopardy."
However, the Food and Drug Administration -- which shares authority over biotech crops with the USDA -- said it was confident no biotech corn made it into the U.S. food supply.
PRODIGENE, USDA IN TALKS
Anthony Laos, ProdiGene's chief executive, told Reuters he was working with the USDA to determine how to dispose of the quarantined soybeans and to put in better procedures in place for growing the bio-corn in the future.
ProdiGene's corn variety was engineered to make trypsin, a protein used in insulin.
After ProdiGene harvested its crop, USDA inspectors found the equivalent of about one cup of stems and leaves from unknown corn plants mingled with the soybeans. USDA immediately quarantined the soybeans and investigators are trying to confirm if the corn residue is from the ProdiGene variety.
The news came just weeks after ProdiGene and other biotech companies agreed to stop growing pharmaceutical crops in the Midwest and Plains states to ease fears of accidental contamination.
Texas-based ProdiGene and other firms are experimenting with a new generation of biotech crops to produce proteins from other plants, animals or humans to treat such diseases as cancer, Parkinson's disease or AIDS. Dow Chemical Co. and Monsanto Co. are among companies field testing new crops with the aim of commercializing them in three years.
The Biotechnology Industry Organization developed the new policy after grain handlers and food processors expressed fears of another debacle like the one over StarLink biotech.
In September 2000, StarLink corn, approved only for animal feed, was found mixed with corn used in human food. The finding sparked a nationwide recall of corn chips and taco shells out of concerns that StarLink may cause allergic reactions.
U.S. exporters lost millions of dollars as foreign customers briefly shunned U.S. crops.
Stephen Censky, head of the American Soybean Association, said he did not think the latest problem would hurt U.S. shipments of soybeans abroad.
"Our view is that it shouldn't because very clearly (USDA) did take action," he said.
Censky said he did not believe any major soybean importers were rethinking purchases of U.S. soybeans.
***
3. Biotech Firm Mishandled Corn in Iowa
By Justin Gillis
Washington Post Staff Writer
Thursday, November 14, 2002
http://www.washingtonpost.com/wp-dyn/articles/A51859-2002Nov13.html
The biotechnology company accused of mishandling gene-altered corn in Nebraska did the same thing in Iowa, the government disclosed yesterday. Fearing that pollen from corn not approved for human consumption may have spread to nearby fields of ordinary corn, the U.S. Department of Agriculture ordered 155 acres of Iowa corn pulled up in September and incinerated.
The disclosure raised new questions about the conduct of ProdiGene Inc., a company in College Station, Tex., that is now under investigation for allegedly violating government permits in two states. The ProdiGene matter is proving to be a significant black eye for the biotech industry, which has been trying to reassure the public it can be trusted not to contaminate the food supply.
The new disclosure is also likely to have a political impact in Iowa, where politicians of both parties have been attacking a new industry-sponsored moratorium on planting genetically altered corn anywhere in the Midwest corn belt. The ProdiGene case is an example of the kind of breakdown that moratorium is meant to prevent.
Both the government and environmental groups have long been keeping watch on ProdiGene, a small company pushing aggressively to turn corn plants into mini-factories to produce protein-based pharmaceutical or industrial products. ProdiGene is the only company to have entered commercial production of such a protein, an enzyme called trypsin, and it is working on many others.
In neither Nebraska nor Iowa did gene-altered corn, nor soybeans growing in the same fields, enter the food supply, the USDA said yesterday. Cindy Smith, acting head of biotechnology regulation for the department, said that was because government inspectors have been keeping a close eye on ProdiGene all year.
"It wasn't luck" that inspectors caught the problems before any unapproved products entered the food supply, she said. "It was planned luck."
She made it clear the government considers the violations significant and is weighing serious penalties. In addition, she said the USDA may consider revising its rules to lessen the chance of similar problems in the future. ProdiGene maintained its silence on the issue last night. Since news of its difficulties first surfaced Tuesday, the company has issued only a general statement saying it would work with the USDA to correct unspecified "compliance challenges." ProdiGene has been trying to negotiate a settlement with the government.
Before the Iowa case was disclosed, environmental groups attacked the USDA yesterday for its handling of a problem in which 500,000 bushels of Nebraska soybeans got mixed with a small number of genetically modified corn plants, calling the mixing a "gross failure" of the regulatory system designed to protect the food supply.
Several groups assailed the government's refusal to identify the industrial or pharmaceutical protein that may have been contained in the corn, saying that even though the soybeans were intercepted before they reached the food supply, the public still has a right to detailed information.
"There is a genetically engineered pharmaceutical or industrial chemical that mistakenly entered into the grain supply, only one stop away from getting into our food, and the government isn't talking," said Matt Rand, biotechnology campaign manager for the National Environmental Trust. "The public has the right to know what's going on."
It was unclear yesterday whether the corn involved in the Iowa and Nebraska cases was the same variety, or whether they were different varieties designed to produce two different proteins. The USDA and the Food and Drug Administration have quarantined 500,000 bushels of soybeans at a grain warehouse in Aurora, Neb. while deciding what to do.
About 500 bushels of soybeans, containing a small but detectable amount of leaves and stalks from gene-altered corn plants, were mixed into the 500,000 bushels, compromising the whole lot. The USDA and the FDA have said the beans will likely be destroyed or turned into fuel.
The biotechnology industry argues that work of this type can be done safely, as long as strict guidelines are followed, but environmental groups argue that human error is inevitable and the crops will eventually taint the food supply. Most proteins are rapidly destroyed in the human digestive tract, but a few can survive long enough to potentially cause health problems.
Members of the Biotechnology Industry Organization, a Washington trade group, recently agreed to stop planting in midwestern states any corn altered to produce pharmaceutical or industrial proteins, and to stop planting canola altered in a similar way on the Canadian prairie. Some Canadian biotech companies don't belong to the trade group and have not endorsed the ban.
In both the Iowa and Nebraska cases, ProdiGene, or farmers working for the company, grew test plots of gene-altered corn in 2001. Ordinary soybeans were planted in the same fields in 2002, but a few corn seeds left over from the year before sprouted. The company was required to ensure those corn plants were removed before they could contaminate the soybeans or spread pollen to nearby corn fields, but the company failed to do so, the government has said.
In the Iowa case, the gene-altered corn may have been spreading pollen at the same time plants in nearby fields were receptive, raising the theoretical possibility that genes unapproved for human or animal consumption could have spread into ordinary field corn, the USDA said. Government inspectors therefore ordered that 155 acres of nearby corn be uprooted and burned.
***
4. Corn Near Gene-Altered Site to Be Destroyed
By BLOOMBERG NEWS
http://www.nytimes.com/2002/11/14/business/14CROP.html?ex=1037941200&en=e913d87dac098e85&ei=5062&partner=GOOGLE
WASHINGTON, Nov. 13 (Bloomberg News) - Federal regulators said today that they had ordered the destruction of an Iowa cornfield surrounding a test site for gene-altered crops.
The incident involving ProdiGene Inc. is the second in two days in which regulators said there was a risk of gene-altered crops contaminating the food supply. On Tuesday, regulators quarantined a Nebraska grain elevator after finding stalks and leaves from ProdiGene's gene-altered corn mixed with soybeans. That batch will also be destroyed.
The Agriculture Department said it and the Food and Drug Administration were investigating ProdiGene of College Station, Tex.
ProdiGene's chief executive, Anthony G. Laos, did not return telephone calls. Liz Eickenhorst, an aide to Mr. Laos, declined to comment. She referred to a statement issued on Tuesday that said ProdiGene is working "to address compliance challenges."
***
5. ProdiGene says trials for biocorn on track
By Christopher Doering
http://www.alertnet.org/thenews/newsdesk/N13348196
WASHINGTON, Nov 13 (Reuters) - Human clinical trials of insulin made from ProdiGene Inc's genetically-modified corn should begin next year despite a federal investigation into the bio-corn's accidental contamination of a batch of soybeans, the company's top executive told Reuters on Wednesday.
Anthony Laos, chief executive of privately-owned ProdiGene, said the company is committed to using genetically modified food plants to make drugs and will begin testing a biotech corn-generated protein in humans as early as next year.
The U.S. Agriculture Department said it was investigating whether 500,000 bushels of soybeans grown in a Nebraska field were inadvertently mixed with tiny amounts of residue from ProdiGene's biotech corn during harvest last month. The corn was planted in the same field one year ago.
The USDA quarantined the soybeans and said they would probably be destroyed as a precaution.
The bio-corn is not approved for use in human food.
Laos said in a telephone interview that ProdiGene is working closely with the USDA to determine how to dispose of the soybeans and to put in place "better procedures" for growing the bio-corn in the future.
"We hope to have this product in clinical trials next year," Laos said. "We are in the process of trying to get funding for a trial set-up" before submitting an investigational new drug application with the Food and Drug Administration.
So-called bio-pharming, which uses plants to generate proteins that now cost millions of dollars to make in large fermentation facilities, has drawn the interest of several large biotech companies as well as smaller firms.
Developers believe that plants engineered to produce specific proteins or compounds to treat illnesses could cut the costs of producing some drugs. However, environmental groups have expressed concern that the genetically modified plants could contaminate crops grown for human food.
PRESCRIPTION DRUGS IN CORN FLAKES
"If the USDA continues to allow biopharm food crops to be planted, someone is going to get prescription drugs or industrial chemicals in their corn flakes," said Larry Bohlen, a biotech expert with the advocacy group Friends of the Earth.
In the Nebraska incident, ProdiGene planted three-quarters of an acre of its genetically modified corn last year. The company planted soybeans in the same location this year.
A few stray biotech corn stalks began to appear in the field in late August after a hail storm knocked many of the leaves off the soybean plants, allowing sunlight through, Laos said. When farmers rotate crops, a small number of plants from the previous year typically emerge in the soil.
Corn plants taller than one foot were removed by hand and sent to a separate location, while smaller ones were pulled and left in the field.
"The people might have missed two or three plants (found after the harvest) at this location and there might have been some plant tissue among the 500 bushels of soybeans," Laos said.
ProdiGene and other companies are working to make a slew of plant-generated pharmaceuticals to combat diseases like diabetes, AIDS and Alzheimer's.
"Probably within the next five years we will see some sort of treatment available," said Lisa Dry, a spokeswoman for the Biotechnology Industry Organization.
Drug companies now produce many proteins and compounds in fermentation plants, which can cost more than $500 million to build, Dry said.
French-based Meristem Therapeutics is close to bringing a biopharm product to market. The company is working on a corn generated enzyme for cystic fibrosis that is currently in a second phase of human trials.
The Food and Drug Administration, which shares authority for biotech crops, said it was "confident" the contaminated soybeans did not make it into the U.S. food supply.
---
Resisting GE or Die Ultimatum:
http://www.peoplesearthdecade.org/media/article.php?id=63
Force-feeding the world: https://ngin.tripod.com/forcefeed.htm