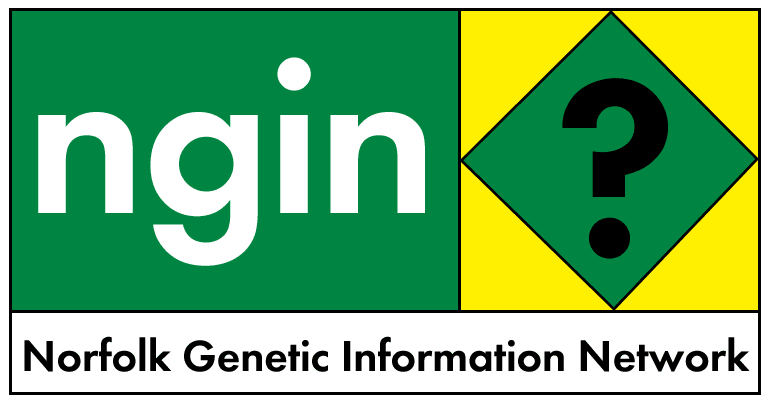 14 November 2002
'INCURABLE DISEASES' CLAIM OVER GM TRIALS/GRANT ON TODAY PROG/EU FIRMS FIGHT "BLANK CHEQUE" ECO-LIABILITY LAW
"Representatives from biotech firm Bayer CropScience were scheduled to give evidence to the committee but postponed their appearance due to illness." !!!
1. 'Incurable diseases' claim over GM trials
2. Professors Alan Irwin & Sir Malcolm Grant on Today Prog
2. EU firms fight "blank cheque" eco-liability law
***
1. 'Incurable diseases' claim over GM trials
Wednesday, 13 November, 2002, 10:55 GMT
http://news.bbc.co.uk/2/hi/uk_news/scotland/2459007.stm
GM oilseed rape trials have taken place in Scotland Genetically modified (GM) crop trials could create new incurable diseases and destroy people's immune system, activists are warning.
The Munlochy GM Vigil Group wants MSPs to impose a moratorium on future tests as a precautionary measure rather that "take risks on human health".
The group and other anti-GM activists delivered their plea to a Holyrood committee at the starts of an inquiry into the health impact of GM crops.
But the company behind the Scottish trials, Bayer CropScience, insists that there is no evidence "of a significant risk to humans or livestock" from eating GM crops.
The Scottish Parliament's Health Committee started its inquiry into the public health implications of GM trials on Wednesday.
One group giving evidence - the Munlochy GM Vigil - has collected over 6,500 signatures in protest at trials at Munlochy on the Black Isle.
Spokesman Anthony Jackson criticised the tests carried out by biotech companies as inadequate and demanded tougher checks similar to those for new pesticides and food additives.
He said: "We are asking for more science and more research of a rigorous nature, and until then there should be a moratorium on GM crops and food."
"There is no demand for GM produce, hence there is no need to take risks on human health.
'No significant risk'
"We should not repeat historical mistakes where commercial power took precedence over the precautionary principle."
Representatives from biotech firm Bayer CropScience were scheduled to give evidence to the committee but postponed their appearance due to illness.
In a written submissions to MSPs the company insists that there is "no evidence whatsoever of a significant risk to humans or livestock" from eating GM crops.
It said: "The genetic modifications themselves have been the subject of intense scrutiny and the nutritional quality of the rape seed has been demonstrated to be as high as that of non-GM products."
The Health Committee agreed to set up an inquiry in September after receiving a report from committee member and SNP shadow health minister Nicola Sturgeon.
***
2. Interview on GM crops - Professor Alan Irwin & Professor Sir Malcolm Grant
The Today Programme Radio 4
Monday 11th November 2002 0837
Sarah Montague: What should this country's policy on GM foods be? Goodness knows we've had enough rows about it from headlines like Frankenstein Foods to suggestions that it would solve things like the Ethiopian famine we've been hearing about this morning. Well the Government's long awaited debate on GM technology starts this week, their advisory committee, the Agriculture and Environment Biotechnology Commission, has set up a series of focus groups to define the parameters of the debate and decide what people want the answer to. But there are already concerns that the Government isn't providing enough money or time to have a proper consultation about it. Alan Irwin is Professor of Sociology at Brunel University, he advised the commission and although he welcomes the debate he has his concerns.
Professor Alan Irwin: On the one hand two hundred and fifty thousand pounds, which is the amount that's been devoted to this sounds a lot of money but actually isn't a lot of money by comparison with activities in other countries. And equally there's a real concern about the fact that the notion right now is to wrap it all up by June 2003 which really isn't a very long time span given that so many questions are still really to be clarified about how the debate's going to be conducted, what form it's going to take.
SM: Well Professor Malcolm Grant is chair of the Agriculture and Environment Biotechnology Commission, he joins us now, good morning.
Professor Malcolm Grant: Good morning to you.
SM: As was made, the point made there it's always easy to say you don't have enough money it is important though to get this right, do you have the resources?
MG: I think resources are likely to be a problem but they're one of many problems. Can I just first emphasise that the debate isn't being conducted by the AEBC but by a wholly independent steering board. And give Government the credit so far that they're, they're nervous I think about the debate but they're committed to it. They've set up an independent steering board, they've asked me to chair it and to appoint its members and they've allocated a budget. Now the budget, I share Alan Irwin's concern, is not magnanimous. We're working very hard with our professional advisers to try to work out what we can do within the budget and to give a proper costed account of what may be needed to be done in addition to that.
SM: Are you saying it's not enough to have the proper debate?
MG: We're actually doing something exceptionally difficult and quite experimental here and we haven't got easy parallels from elsewhere to draw upon. For example the New Zealand Government conducted a major debate they did it through a full Royal Commission which cost about two million pounds which puts our funding in to some sort of perspective. But we're doing really something quite different. We're kicking off this week in fact with some discussion workshops*
SM: Sorry, sorry what I'm not clear about is have you got enough money to have a full debate? However you're going to go about it by the end of it will we have a clear answer and if we don't is that because you don't have enough money and you could say that now?
MG: I don't think you're going to get a clear yes-no answer. This isn't a referendum. This is actually an opportunity to tease out the different shades of public opinion which are really quite sophisticated. Now we can do that in two ways. I'm sure that we've got enough money to do it in rather a narrow and deep way through, for example, the discussion groups that we're starting this week where the public will themselves frame the issues and by developing that in to a second stage next year. Where we haven't got huge resources is in to kicking off a wide scale public debate which we're also very keen to do, so that's why we're seeking firm costings for that and then we need to consider how we'll conduct it.
SM: Of course the second issue is as you say the, the first, the second stage happens next year. The plan is that this should all take about what is it just over six months, is that enough time?
MG: Again rather a difficult question because of the uncharted territory we're in. Bear in mind that public debates that go on for years don't often get us anywhere. This has already been a debate at an informal level through the media and through stakeholders. What we're trying to do is something more focused, more concentrated which we believe can be done in a shorter time. The difficulty that some of our observers have with it is that there's thought to be a cut off in advance of the publication of the results of the current farm scale trials. But on that I think there is divided opinions. We don't want discussions about those three crops to, as it were, dominate the public debate all together. This is about much more than oil seed rape, maize and sugar beet.
SM: Professor Malcolm Grant thank you very much.
***
3. EU firms fight "blank cheque" eco-liability law
EU: November 14, 2002
http://www.planetark.org/dailynewsstory.cfm/newsid/18573/story.htm
BRUSSELS - European companies are fighting new EU rules to make them pay for damaging the environment, under a draft liability law they say would force them to write a blank cheque to nature.
The liability directive is one of three of major new European Union environmental policy proposals that industry is desperate to soften, along with a plan to cap "greenhouse gas" emissions and new rules on testing chemicals.
Under the proposal, big smokestack industries and firms dealing in waste management, chemicals and genetically modified organisms (GMOs) would be liable for incidents that pollute water, air or soil or harm protected natural sites or species.
The European Commission reckons the new regulations would cost around 1.5 billion euros ($1.48 billion) a year, but industry says the real cost is incalculable and uninsurable. The law would therefore impose an unbearable new risk on companies.
"We are very worried about open-ended liability for bio-diversity damage," Erik Berggren of EU employers confederation Unice told Reuters. "We have simply no idea what risks companies would run when nature is damaged."
Unlike property whose value can be assessed, there is no price tag on endangered species or landscapes. This could leave firms open to arbitrary and excessive claims, industry says.
Unice wants the law to set a cap on possible claims.

THE POLLUTER PAYS
Environmentalists, who see themselves as proxies for animals and plants that cannot fight their own battles, have campaigned for the eco-liability rules for years and will fight any attempts from industry to water them down.
They say that although companies pay damages when their activities harm people and property, they often escape when the environment is the victim.
They point to cases like Spain's worst ecological disaster, the Donana incident, when a waste pond from a zinc mine burst, flooding the surrounding area with toxic chemicals with serious damage to wildlife in a nearby national park.
"Is it fair on the public that it is the state and citizens that have to pay for damage caused by activities on which companies are making profits?" said Sandra Jen, liability campaigner at green group WWF.
The WWF says the EU bill is already too weak and allows firms get-out clauses to escape prosecution. It is urging the European Parliament, which starts debating the bill in November, to plug what it sees as loopholes.
Under the draft published by the Commission last January, companies could avoid being sued for damage caused by, for example, accidental chemical spills, if they had complied with environmental regulations and had a permit to operate.
Unfortunately for industry, the European Parliament member leading the EU assembly's work on the legislation agrees with the WWF that this so-called "permit defence" should be deleted.
"If you drive a car and kill somebody, you don't have any excuse, you cannot say that the car was not good...so you pay or your insurance company pays," Greek deputy Mihail Papayannakis told Reuters.

GM CROPS TARGETED
Such an amendment would ensure the bill covered GMOs, the scientifically altered crops which some environmentalists say could harbour unknown risks for nature once released into nature to mix with other plants.
Under Papayannakis's version of the bill, if a GM crop were to do damage to wildlife, the company responsible would have to pay to rectify the harm, even if scientific evidence had revealed no such dangers when the organism was tested.
If parliament follows Papayannakis's advice, it will add to a growing body of controls the EU is imposing on GMOs, to the increasing anger of the United States, which accuses the bloc of obstructing the market for its agricultural goods. But for Papayannakis, a member of the leftist party Synaspismos, the issue is clear - someone should pay to mend damage to nature and that has to be the polluter.
"This is not a moral problem...the question is about a remedy, someone has to pay."
As well as reducing industry's defences, Papayannakis would force firms to take out insurance or contribute to a clean-up fund similar to one that already exists at international level to deal with oil spills.
With his proposed amendments, which will be voted on by parliament's environment committee next month and by the full assembly in February, the bill would have major implications for all sectors of industry, Papayannakis said.
"It is very big. It changes the habits of proper planning and investment. You have to examine very well the places you are going to invest, the chance of accidents, the cost of insurance and the cost of the fund."
Story by Robin Pomeroy
REUTERS NEWS SERVICE