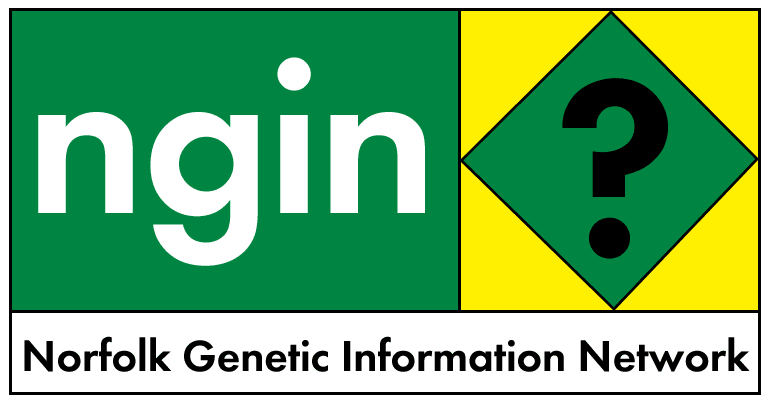 14 November 2002
BIO-PHARMA PROBLEMS BACK IN SEPTEMBER/STOP POPPY TRIAL PLEA/CONFLICT IN MONSANTO'S GM WHEAT ADVISORY PANELS
item 1 - now it's clear they've known since September, the recent BIO agreement not to grow pharma crops in Iowa looks likes advanced window dressing in case this came out. Once again we seem to be seeing regulatory collusion with the industry.
1. bio-pharma problems back in September
2. Renewed plea to stop poppy trial
3. Conflict in Monsanto's GM Wheat Advisory Panels
***
1. News Update From The Campaign to Label Genetically Engineered Foods
Dear News Update Subscribers,
Yesterday we reported than soybeans in Nebraska had been contaminated with genetically engineered pharmaceutical corn. Now one day later we find that the same company allowed pharmaceutical biotech corn to pollute corn fields in Iowa.
The Washington Post is reporting that 155 acres were pulled up in September and incinerated. The article titled "Biotech Firm Mishandled Corn in Iowa" is posted below.
Since this problem happened in September and the U.S. Department of Agriculture (USDA) is only telling us about it now, it makes us wonder if other similar problems have happened that the USDA is hiding from the public.
Why did the USDA announce the Iowa problem one day after the news about the Nebraska problem was reported in newspapers all over the United States? If news about the Nebraska contamination had not been discovered by the media, do you think the USDA would be letting us know about the Iowa contamination? I don't think so.
The Washington Post article reports that Cindy Smith, acting head of biotechnology regulation for the USDA, indicated "the department may consider revising its rules to lessen the chance of similar problems in the future."
Well that's just great Cindy. And while you are at it, maybe you folks at the USDA will wake up to the fact that organic corn fields are being polluted by genetically engineered corn on a regular basis.
The bottom line is that if we don't stop all genetically engineered corn from being grown we will soon not have any organic corn that is not contaminated with biotech DNA.
Do we have to wait until biotech drugs are discovered in corn flakes before our government agencies start regulating these risky crops in an appropriate manner?
At the very least the U.S. government should require that these biotech foods are labeled. And labeling is just one important step in effectively regulating genetically engineered crops.
Hopefully these latest reports of contamination will serve as a wake up call to the public, the media and the politicians. Genetically engineered foods pose many dangers to human health and the environment. Without effective regulation, a biotech version of Three Mile Island or Chernobyl is likely to develop in the coming years.
Craig Winters
Executive Director
The Campaign to Label Genetically Engineered Foods
The Campaign
PO Box 55699
Seattle, WA 98155
Tel: 425-771-4049
Fax: 603-825-5841
E-mail: mailto:label@thecampaign.org
Web Site: http://www.thecampaign.org
Mission Statement: "To create a national grassroots consumer campaign for the purpose of lobbying Congress and the President to pass legislation that will require the labeling of genetically engineered foods in the United States.
***
2. Renewed plea to stop poppy trial
ABC Tasmania, November 14, 2002
http://www.abc.net.au/tasmania/news/mettas-14nov2002-12.htm
The Greens have called for a genetically modified poppy trial in northern Tasmania to be abandoned.
It follows the Gene Technology Regulator's request for additional research into structures to contain the trial.
The widening of the investigation follows concerns that special bird netting has failed to bee-proof the site and contain pollen flow.
Greens Leader Peg Putt says the development is an admission the G-E crop trial is an experiment on environmental pollution.
"Beekeepers have expressed concerns and rightly so, because the site is not impervious to insects and to bees," Ms Putt said.
"They will get in there, they will carry the G-E pollen away and whilst it could contaminate honey with G-E residues, it also has the potential to flow into the environment and create ongoing G-E pollution around Tasmania," she said.
***
3. Prairie Farm Group Fears Conflict in Monsanto's GM Wheat Advisory Panels
The Canadian Press via COMTEX 12nov02
http://www.mindfully.org/GE/GE4/National-Farmers-Union-Wheat12nov02.htm
WINNIPEG -- The battle over genetically modified wheat escalated Tuesday when a national farm group challenged Monsanto Canada Inc. to reveal the names of the farmers it has enlisted to promote the controversial crop.
Stewart Wells of the National Farmers Union said there's the potential for conflict of interest if farmers are sitting on boards and panels while also being paid by the U.S.-based multinational. "If they're totally convinced that everything's above board and there are no issues here whatsoever, I'd like to see them produce that list today," said Wells.
But a Monsanto spokesman and some farmers dismissed the union's request.
"We've been quite open and honest about who we've been talking to," said Monsanto Canada spokesman Trish Jordan.
"We've publicly talked about this committee for a couple of years so I'm not quite clear on why the National Farmers Union was not aware of the fact."
Jordan wouldn't respond to a letter from the NFU requesting the company to immediately release a complete list of all the farmers it has either enlisted or tried and failed to enlist in its campaign.
"If they would like to meet with us . . I don't see why we couldn't have a discussion with them," she said.
The Saskatoon-based NFU promotes the family farm and, according to its Web site, is opposed to "corporate control of our food system".
It fired off the letter after news reports last week said prominent Western farmers had signed confidentiality agreements with Monsanto that covered their participation in a company advisory committee.
Genetically modified wheat is finding its path out of the lab and test plots blocked by some stiff opposition in Canada.
Like Monsanto's canola, the new wheat strain is resistant to Monsanto's hugely popular herbicide Roundup.
Greg Porozni, who farms north of Vegreville, Alta., is one of the farmers involved with Monsanto and is also a candidate for a seat on the board of directors of the Canadian Wheat Board.
He is running on a platform of change, urging an end to the board's monopoly over wheat and barley exports.
He attended two meetings of the Monsanto advisory committee over the last 2* years in Calgary and Edmonton. He received expenses and, for the second one, was paid a $150 per diem.
"There was nothing to hide, nothing out of the ordinary was done at these meetings," he said.
"It was a group of farmers and we voiced our opinions of Roundup ready wheat."
Wells said he has problems with a candidate for a seat on the wheat board working with Monsanto.
But he also said it appears a number of prominent members or leaders of farm organizations, including the Western Barley Growers Association, have taken part.
Porozni disagreed that he is in a conflict of interest and said the company is no different from many others that seek the opinions of farmers.
But Wells noted the barley growers are one of the few farm organizations that have come out in favour of genetically modified wheat.
Last year a long list of organizations, including the NFU and the wheat board, joined forces to oppose its introduction. They called on Ottawa not to approve GM wheat until a lot of questions were answered.
The new wheat could reduce farmers' costs, increase yields and simplify weed control, but critics fear it might destroy Canada's ability to export into many markets and earn a premium for wheat that has always been highly sought after around the globe.
Porozni said he too has concerns about the new wheat and he expressed them at the meeting.
"I've always supported the view of the Canadian Wheat Board regarding Roundup ready wheat."
He said GM wheat cannot be introduced until there is a market for it, it is proven to be a benefit to farmers and there is a method of segregating it from other wheat.