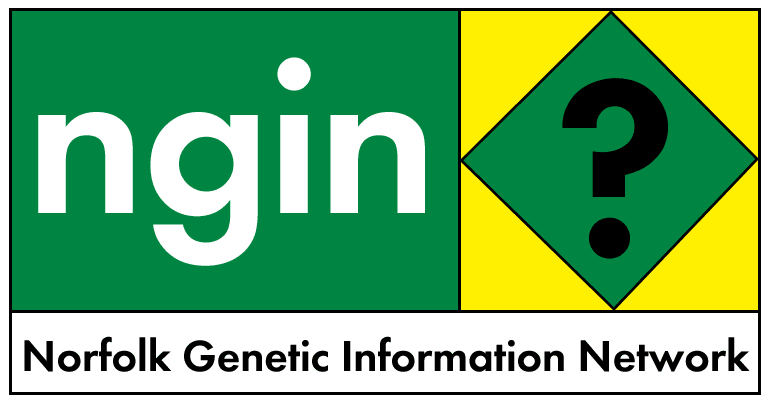 14 December 2001
FANNING THE FLAMES WITH "GREEN TERROR" ­ WSJ
Wall Street Journal:
1. Fanning the Flames with "Green Terror"
2. Going after the greenbacks: ActivistCash Revealed
***
1. Fanning the Flames with "Green Terror"
In a letter to the editor at tompaine.com, Alan MacDonald reports how a late-November Wall Street Journal editorial entitled 'Green Terror' spun the Sept-11 backlash against environmentalists by focusing on supposed similarities between, on the one hand, the Earth Liberation Front and, on the other, Taliban terror.
The editorial entitled, 'Green Terror: Earth lovers can be evildoers, too', started
"They operate in "cells" that are difficult to trace. Al Qaeda? No, America's own home-grown terrorists..."
"Since the media rarely report any of this, we thought you might like to know. We'd also say it's time for responsible environmentalists to speak out against them."
and it concluded:
"Fed up with terrorists posing as activists, a group of Congressmen, headed by Colorado Republican Scott McInnis, has asked the leaders of other environmental groups to sign a letter publicly denouncing the ecoterrorism of ELF and ALF by December 1. None of them have yet done so."
http://www.opinionjournal.com/editorial/feature.html?id=95001502
The editorial, according to MacDonald, more than succeeded in fanning the flames - at least, to judge by responses from numerous WSJ on-line readers that ranged from: "shoot the environmental protestors on site" to the domestic use of special forces and Bush's military tribunals to deal with such protestors. - 'Fanning the Flames':
http://www.tompaine.com/news/2001/12/06/index.html
***
2. Going after the greenbacks: ActivistCash Revealed
In the war against "green terror", like the US's wider "war on terrorism", the next best thing to getting the enemy shot is to attack their funding. This is a point clearly not lost on the Wall Street Journal, judging by the publicity it is giving to Washington DC-based PR lobbyist Rick Berman and what PR Watch describes as his "front group funded by tobacco, booze and food companies" - the GuestChoice Network aka nannyculture.com.
According to PR Watch, PR-man Berman is big on ethics and philanthropy: "Berman says there are two things that set his firm, Berman & Co., apart from others in the trade. The first is that "we always have a knife in our teeth." The other is that "we don't chase the smaller issues . . . Our work is restricted to and focused on issues that affect shareholder value. These big issues include labor costs as they relate to health insurance and the minimum wage, achieving operator sales increases, and tax rates as they are affected in particular by payroll and excise taxes."
http://www.prwatch.org/prwissues/2001Q1/berman1.html
Berman defines his approach thus, "Our offensive strategy is to shoot the messenger. Given the activists' plans to alarm beyond all reason, we've got to attack their credibility as spokepersons."
Now, "with much ballyhoo from The Wall Street Journal's editorial writer Kimberley Strassel [Berman] has launched his latest attack on foundations and public interest groups... most despised by his corporate clients. Strassel writes that "the average U.S. citizen can finally get the lowdown on the financial and organizational operations of many major activist groups..."
http://www.prwatch.org/cgi/spin.cgi
The new site [http://www.activistcash.includes a roll of honour for what Berman obvioulsy regards as the "Al Qaeda" inner circle in relation to concerns about industrial ag, GE, tobacco and animal rights. Among the 'key individuals' (read trouble-makers) are Jim Thomas, Charles Margulis, Michael Hansen, Ronnie Cummins, Laura Ticciati, Andy Kimbrell, Mark Ritchie and, inevitably, PR Watch's John Stauber.
Jim Thomas comments, "I feel honored in such illustrious company... but of course this is just the beginning of this website which is already chock full of misinformation and slurs - especially personal attacks."
Here's how Berman and co see it.

ActivistCash Revealed
As we've promised, we have unveiled our new website, ActivistCash.com.
Here's what one journalist had to say:
"Activist groups, even though most receive non-profit status and must file with the IRS, have been reluctant to let anyone see their records," The Wall Street Journal's Kimberley A. Strassel writes this morning. "But now, thanks to a new Web site called ActivistCash.com, the average
U.S. citizen can finally get the lowdown on the financial and organizational operations of many major activist groups in the country.
"ActivistCash.com, unveiled yesterday, is run by the Guest Choice Network...
"Now, however, the group has gone further. Over the past year it has used freedom of information laws to get the IRS documents of the country's leading activist groups -- more than 100,000 pages of information the activists hope Americans won't see."
Some examples:
....The Ben and Jerry's Foundation has given $10,000 to Mothers for Natural Law, a radical anti-food-technology group operated by disciples of the Maharishi Mahesh Yogi.
The Institute for Agriculture and Trade Policy, a Minnesota-based activist group, has accepted a $75,000 grant from the Foundation for Deep Ecology for -- and we quote -- "a campaign to end industrial agriculture."
...
How do they get away with it? And how do they dupe foundations into handing over the loot?
Sometimes the foundations aren't to blame. Grant requests may be sufficiently vague to convince donors to pay for politicized polemics under the guise of "research." But many times, the foundations are not what you would expect them to be.
Though they carry names like "Ford Foundation," in reality most of them are no longer controlled by the businesses and families that created them. Well-paid professional philanthropists have since taken the reins. They have their own political agendas -- and often direct big bucks to their friends in the activist world.
And sometimes, foundation money flows through recipients and on to others...
There's another reason groups are able to take the money and run: Nobody's been watching them and providing this level of research. Until now.