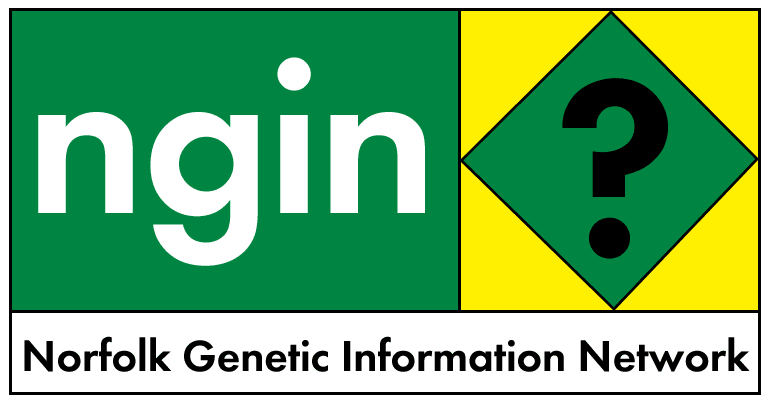 15 March 2003
DOCTORS, PROFESSORS AND FARMERS STRONGLY OPPOSE MONSANTO'S GM CORN IN THE PHILIPPINES
*University of the Philippines doctors, professors and private practitioners express their strong opposition to GM corn *Department of Agriculture asked to revoke Bt corn license
***
UP doctors, academe oppose Bt corn
Manila Bulletin, Philippines, Mar 11, 2003
http://www.searca.org/~bic/news/ctry/phil/Mar2003/11.htm
University of the Philippines doctors, professors and private practitioners expressed their strong opposition to the commercialization of Monsanto's genetically modified corn (Bt corn), saying the government has practically reneged on its mandate to protect the peoples right to health and a healthy environment.
Their move was supported by the Ecological Society and International Union for the Conversation of Nature and Natural Resources, Service Lingkod Tao-Kalikasan, Miriam Peace and several other environmental organizations.
There are real dangers arising from the commercialization of Bt corn and this is a very serious problem and may disrupt and effect the earth's environment. Human health and environment will be affected to the extent that we cannot repair nor abate its ill effects and consequences, the UP academicians noted.
The real dangers arising from the commercialization of Bt corn includes:
- Spread antibiotic resistance genes which would render lifesaving antibiotics ineffective, thereby endangering the lives countless patients with various infectious diseases;
- Result in the horizontal gene transfer involving viral vectors used to transfer the bacterial VBt gene into corn plant;
- Bt corn carries the potent form of the Bt toxin which has been shown to be non-selective. While the intended purpose of this toxin has been shown to affect other non-target species which may cause adverse effects on blood, immune systems in mammalian species.
- The toxin in Monsanto's Bt corn exhibits similar allergenic character as the Bt toxin in the Starlink corn which has been proven to be highly allergenic and has been banned for human consumption in the Us. There is evidence that Monsanto's Bt toxin can elicit antibody responses consistent allergenic reactions to farm workers.
- Data gathered form the safety testing done by Monsanto, which were used as basis for the approval of the Bt corn were mainly from Bt microbial proteins which differ significantly from the Bt crop produced toxin to which people are actually exposed to.
- Many of the studies submitted by the company were conducted on the Bt toxin from different crop lines, representing distinct transformation events, than the one registered. This data bridging using alternate corn lines as the source of Bt proteins for testing purpose is scientifically dubious.
- Required data such as amino acid sequence homology/processing and/or heat stability, that should have been collected and carefully evaluated before Bt crops were originally registered in the US are still missing or deficient despite the lapse of many years.
- The forced inversion of foreign gene randomly into gene of another species through the genetic engineering technology is by itself inherently dangerous.
Appropriate safety assessment tools should be developed and through evaluation of potential risks should be undertaken before commercialization is allowed, they avered. The organic farming sector has also expressed their concern that their organic produce will be threatened with contamination and other effects on the spread of GM crops. Some sectors also warned that contrary to claims of economic benefits, the Philippines will stand to lose economically because of increasing worldwide rejection and failure of GM crops. This leads us to believe that the government has approved the commercialization of the Bt corn not on the basis of sound science nor in consideration of the Filipino people's interest but as a result of corporate influence.
***
DA asked to revoke Bt corn license
Manila Bulletin, Philippines, Feb 15, 2003
http://www.mb.com.ph/news.php?search=yes&art=27703&sect=2&fname=
BSNS/2003-02/BS03021527703o.txt
A farmers' association has asked the Department of Agriculture to revoke the commercialization license of genetically modified (GM) bacillus thuringiensis (Bt) corn, claiming the crop will contaminate non-Bt corn fields and entangle non-Bt corn farmers in legal suits.
"Corn is wind-pollinated. If Bt corn is commercialized, cross-pollination through wind action is inevitable, and contamination of our fields will be irreversible. Bt corn, is registered as a pesticide in the US Environmental Protection agency, worse than chemical pesticides," said the Pambansang Kilusan ng Samahang Magsasaka (PKSM).
PKSM said Bt corn may also implicate non-Bt farmers in a similar case in the US for violating patent rights of Bt corn seed producer Monsanto. "Monsanto can sue us for patent infringement as it has done to farmers with Monsanto's patented GM soya and canola, like Eugene Stratemeyer in the US and Percy Schmeiser in Canada. Those farmers had to pay $20,000 to $50,000 in fines," it said.
Bureau of Plant and Industry (BPI) Director Blo Umpar Adiong said earlier that Bt corn's approval has gone through stringent procedures set under Administrative Order 8, the law allowing GM commercialization. Adiong said that the National Committee on Biosafety of the Philippines (NCBP) has approved Bt corn trials from the greenhouse to multiple locations.