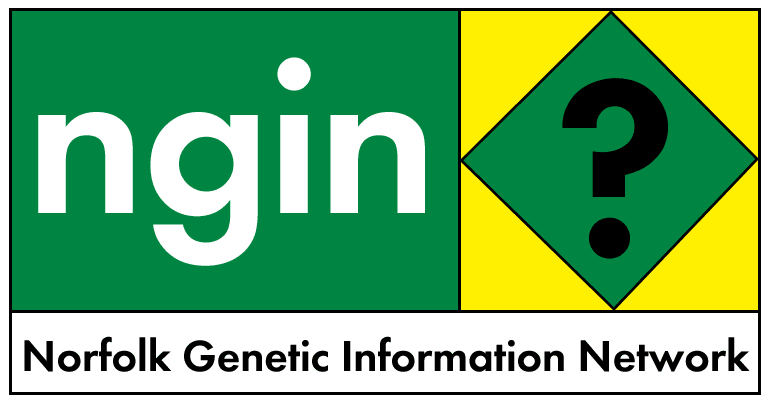 15 July 2002
MONSANTO SPIN-OFF PLAN/PFIZER BUYING RIVAL PHARMACIA
http://www.pharmacia.com/newsroom/script_press.asp?id=321
Pharmacia Confirms Guidance for Second Quarter and Full Year, Updates
Monsanto Spin-off Plan
PEAPACK, NJ (July 15, 2002) - Pharmacia Corporation (NYSE: PHA) today announced that it is comfortable with consensus earnings estimates for its pharmaceutical business, as adjusted, of 39 cents per share for the second quarter of 2002. The company also confirmed its full year earnings guidance of $1.52-$1.57 per share.
The company cited solid growth trends in its flagship COX-2 inhibitor franchise led by Celebrex (celecoxib capsules), the world's number one branded treatment for arthritis along with double digit sales increases among several other growth drivers in its product portfolio.
Pharmacia also announced that it intends to complete the spin-off of its Monsanto agricultural subsidiary as soon as practicable this year. Under the plan, first announced in November 2001, Pharmacia will distribute its entire ownership of Monsanto stock to Pharmacia shareholders by means of a tax-free dividend.
Pharmacia Corporation (NYSE:PHA) is a top-tier global pharmaceutical company with a leading agricultural subsidiary. Pharmacia's innovative medicines and other products save lives and enhance health and wellness. Pharmacia's 59,000 people work together with many diverse stakeholders to bring these benefits to people around the world, and to create new health solutions for the future.
Media Contact
Paul Fitzhenry
Pharmacia Corporation
Phone: 908-901-8770
Analyst Contact
Linda C. Heller
Phone: (908) 901-8853
***
Pfizer buying rival Pharmacia in dlrs 60 billion stock deal; move would expand reach of world's largest drug company
Mon Jul 15, 6:55 AM ET
By MICHAEL WEISSENSTEIN, Associated Press Writer
http://story.news.yahoo.com/news?tmpl=story&u=/ap/20020715/ap_wo_en_po/pfizer_pharmacia_9
NEW YORK - In a surprising blockbuster merger that would expand the reach of the world's largest drug company, Pfizer Inc. has agreed to buy rival Pharmacia Corp. for dlrs 60 billion in stock.
The deal has been approved by the boards from both companies, Pfizer spokeswoman Mariann Caprino said Monday.
"It's a compelling strategic fit for Pfizer," Caprino said.
The merger would create a company that produces many of the common prescription drugs found in medicine cabinets around the world.
Already the world's biggest drug company before the deal, Pfizer's products include Viagra (anti-impotence), Lipitor ( news - web sites) (cholesterol) and Zoloft (depression), while Pharmacia's major drug is the arthritis medication Celebrex.
Pharmacia also makes the Rogaine hair products and the Nicorette smoking cessation line. Pfizer's over-the-counter products include everything from Listerine mouth wash and Rolaids tablets to Halls cough drops and Visine eye drops.
The new company would have combined annual revenue of dlrs 48 billion and a research-and-development budget of more than dlrs 7 billion.
"Combining Pfizer with Pharmacia is a strategic opportunity that immediately creates a global pharmaceutical company with unsurpassed resources and capabilities," Fred Hassan, chairman and chief executive officer of Pharmacia, said in a statement posted on Pfizer's Web site.
Said Hank McKinnell, chairman and chief executive officer of Pfizer: "By combining with Pharmacia, we are ensuring that our core capabilities in the discovery, development and commercialization of new medicines are strong around the world."
The timing of the deal is surprising considering the overall health of the economy and the many obstacles facing the drug sector.
Pharmaceutical companies are experiencing intense competition from generic drugs, pressure on prices from the federal government and a growing number of patents that are expiring. Their stock prices have fallen in recent months along with the rest of the market as distrust in corporate America grows almost daily amid several high-profile accounting scandals and bankruptcies.
The erosion of investor confidence and the downturn in the economy has created a major slump in merger and acquisition activity.
In the first six months of the year, only dlrs 200 billion in transactions in the United States was announced, according to Thomson Financial. At current prices, a Pfizer-Pharmacia merger alone would add up to more than a quarter of that amount.
The Pfizer-Pharmacia deal was first reported by The New York Times and The Wall Street Journal for Monday editions. Under the deal, Pharmacia shareholders would receive 1.4 shares of Pfizer stock for each share in Pharmacia ˜ a 36 percent premium over the company's Friday closing price of dlrs 45.08.
The deal still needs approval from regulators and shareholders, but the Times and Journal reported that it is not expected to run into any major snags.
Pfizer, whose stock soared in the late 1990s with the success of Viagra, is no stranger to mega-mergers. In 2000, it completed a dlrs 115 billion acquisition of Warner-Lambert, gaining control the cholesterol-lowering drug Lipitor in the process.
That deal ranks as of the largest global mergers ever.
Pharmacia, based in Peapack, New Jersey, was created through the merger of Pharmacia of Sweden and Upjohn Co. The company has 59,000 employees in more than 60 countries.
Pfizer, based in New York City, employs about 90,000 workers.
***
On the Net:
Pfizer: http://www.pfizer.com/main.html
Pharmacia: http://www.pharmacia.com/
***
Pfizer to Buy Pharmacia for $60 Billion (Reuters)
http://story.news.yahoo.com/news?tmpl=story&u=/nm/20020715/bs_nm/health_pharmacia_pfizer_dc_2
Jul 15 6:53 AM ET
http://story.news.yahoo.com/news?tmpl=story&u=/ap/20020715/ap_on_bi_ge/pfizer_pharmacia_8
Pfizer Buys Pharmacia in $60B Deal (AP)
Jul 15 6:48 AM ET
More Stories...
http://search.news.yahoo.com/search/news?p=pharmacia