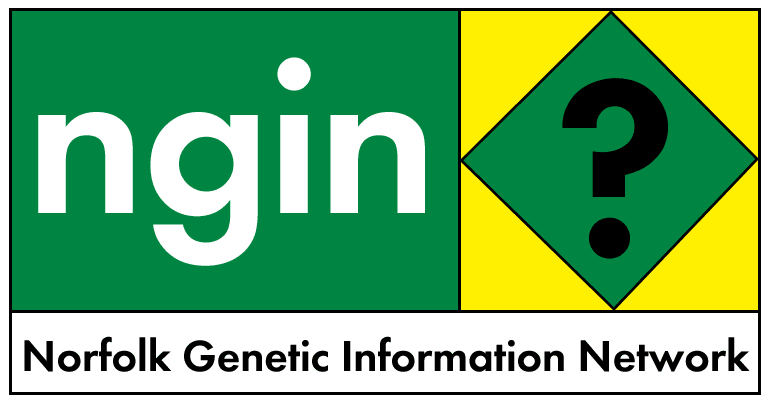 15 October 2002
U.N. FOOD ENVOY QUESTIONS GM CROP SAFETY/U.S. SHIFTS TACTICS IN GMO CLASH/BURNING THE UNREAD BOOKS IN OUR BIOLOGICAL LIBRARY
If you ever doubted geneticist Craig Venter when he said that we don't know shit about biology, read the quotes below and then item 2.
Professor John Lawton, chief executive of the Natural Environment Research Council (Nerc): "...we're burning the books in our biological library faster than we're able to read them. The looming extinction crisis we face goes to the heart of the human enterprise. We are consuming about half of all the available resources on Earth, and the rate is growing exponentially - it's doubling every 30 to 50 years. We don't have inventories for creatures like nematode worms, tiny things about a millimetre long. They make nutrients available to plants, they make the soil work - and we don't know how many there are. We live on a little-known planet. Imagine being an astronomer without a star map."
Lord May, president of the Royal Society (the UK's national academy of sciences): "Arguably it's the little things that run the world, things like soil microbes... We don't know, possibly to a factor of ten, how many species there are on Earth. But if the better-known ones are reasonably typical, we're looking at an extinction rate a thousand times faster than in the fossil record - and it's accelerating."
[taken from Earth 'depends on creepy-crawlies'
Two eminent UK scientists call for far more research into the barely-visible creatures vital to life on Earth.
Full story:
http://news.bbc.co.uk/go/em/-/1/hi/sci/tech/2327517.stm]
1. U.N. food envoy questions safety of gene crops
2. HORIZONTAL GENE TRANSFER RESEARCH UNDERTAKEN
3. U.S. Shifts Tactics in GMO Clash
***
1. U.N. food envoy questions safety of gene crops
Reuters, 15 Oct 2002 12:46
GENEVA, Oct 15 (Reuters) - A United Nations human rights envoy on Tuesday questioned the safety of genetically modified (GM) food and said big corporations had more to gain from its use than poor countries fighting starvation.
Jean Ziegler, the U.N. special investigator on the right to food, said he put the views of non-governmental organisations (NGOs), who say humans are at risk if they consume GM food over a period of time, before that of the World Health Organisation, which says it is safe.
"All the nutritionalists, the highly qualified biologists at these NGOs say there is a risk for the human body over the long term," he told journalists. "They say we have not reached a security level and I believe them."
Hunger-stricken countries in southern Africa are torn between accepting GM food aid, mainly from the United States, and concern about its safety and its impact on agriculture and biodiversity.
U.N. agencies, including the WHO, estimate 14.4 people from Lesotho, Malawi, Swaziland, Zambia, Zimbabwe and Mozambique are threatened by famine. Zimbabwe reversed its initial rejection of GM food aid, but Zambia is still refusing to accept it.
"I'm against the theory of the multinational corporations who say if you are against hunger you must be for GMO. That's wrong," Ziegler said, "There is plenty of natural, normal good food in the world to nourish the double of humanity."
Health questions aside, Ziegler said farmers accepting GM seeds would be forced to continue buying them "for ever" from big biotechnology corporations.
"There is absolutely no justification to produce genetically modified food except the profit motive and the domination of the multinational corporations," said Ziegler, a Swiss former socialist member of parliament.
The envoy reports on the world food situation to the Geneva-based U.N. Human Rights Commission.
***
2. GENE TRANSFER RESEARCH UNDERTAKEN
October 15, 2002
NewsRoom
NZ researchers have begun an investigation into the risk of genetically modified organisms contaminating other plants or animals by horizontal gene transfer, reports NewsRoom today.
The Environmental Science and Research Institute (ESR) is heading the study which could have implications for future applications to carry out field trials or grow GM crops, the story says.
The Royal Commission on Genetic Engineering drew attention to the lack of knowledge on horizontal gene transfer and recommended more research. ESR chief executive John Hay says there is strong evidence that horizontal gene transfer can occur, but to what degree is unknown.
"There have been quite compelling pieces of research that have been published in the last couple of years showing that in certain conditions, particularly in the gut and aerobic conditions, these have occurred in a whole range of insect and animal species. "What we're interested in is does it occur on a regular basis in an open system, what are the things that drive it to happen or not happen? We want to see if inserted genes, transgenes, such at BT or Roundup Ready, also move from decomposing roots into the microbes in the soil," says Dr Hay.
He says the fact that the research has three years to run could hold up some applications for the release of genetically modified organisms, once the Government moratorium is lifted next year.
"If it were in an area where ERMA considered there may be some activity of horizontal gene transfer which they considered may be of interest or of danger to the environment, then it's very likely that that application would be put on hold until the results of the ESR study were completed," Dr Hay says
***
3. US Shifts Tactics in GMO Clash with EU: Washington Hopes Diplomatic Efforts Would Isolate Europe And Change Global Attitude
- Edward Alden and Michael Man, Financial Times, October 15, 2002
The clash between the US and the European Union over the safety of genetically-modified foods was supposed to come to a head this week.
The US had long warned that it would launch a World Trade Organisation challenge if the EU did not lift its four-year-old de facto moratorium on approving GM corn and other crops already deemed safe by the EU's top scientists.
The result would be a titanic trade struggle pitting the US, its farmers and biotech companies against the EU, wary consumers and host of environmental lobby groups out to rid the world of what they deem as "Frankenstein foods".
But though new rules come into force this Thursday which the European Commission hopes will help to restart the approvals process, some EU member states are still refusing to lift the ban. And, surprisingly, the US is unlikely to do anything about it.
While US officials say they remain extremely frustrated with European opposition to GM foods, the administration has been reconsidering its WTO threats. Instead, Washington has been quietly engaging in a complex diplomatic effort aimed at isolating Europe and changing global attitudes towards GM foods.
Robert Zoellick, the US trade representative, is trying to "pull this out of the US-EU bilateral context and make it into a global issue", said Nao Matsukata, until recently USTR director of policy planning. The shift in tactics is subtle, and possibly reversible. Washington remains angry at the loss of potential exports of corn to Europe worth around Dollars 300m (Euros 303m, Pounds 192m) every year. US officials say there is still a heated internal debate on whether to bring a WTO case. "There's a principle here," said a senior trade official. "I don't think it sends the right message to countries that would like to put up regulatory trade barriers - for whatever arbitrary, non-scientific reason they decide - to not challenge these sort of behaviours."
But European officials say that they too are detecting a softening in the US stance. "In August, the signal we were getting was that a swift dose of WTO action would be a good thing," said one diplomat. "Now there's a certain amount of optimism that they will hold off as long as some progress is made in the meantime with the approvals process," he said.
David Byrne, the EU's health and consumer protection commissioner, wants to get the approvals system going again as soon as possible. However, most member governments insist that stringent rules must first be approved on tracing and labelling GM products. EU agriculture ministers failed yesterday to make progress on new rules and hopes that the environment ministers would reach an initial accord on Thursday on labelling have now faded, making an early end to the moratorium unlikely.
"We're not talking about suddenly flooding the EU market with new GMOs," says an EU official. "All that's needed is a statement of intent from the Commission during October that it's willing to do something. That would keep the US off our backs, even if it took a long time for any new GMOs to actually get approved."
The US wariness about a WTO case comes primarily from fears of triggering an angry backlash. Mr Zoellick has worked hard to defuse the anti-globalisation protests by, for instance, supporting changes to WTO patent rules to allow cheaper Aids drugs to reach Africa.
A WTO case could reignite charges that the US is using trade rules to foist what critics charge are unsafe products on to unwilling countries. "I don't think he's going to risk that," said Mr Matsukata. At the same time, the US believes it is starting to isolate the Europeans internationally on the issue. "I think there is a detectable shift in sentiment," said a US agriculture official. "Countries are beginning to realise that what the Europeans are doing is going overboard."
The US points to China and several other Asian countries softening their opposition to GM foods. Even the recent case where famine-ravaged Zambia refused to allow imports of US-grown GM corn may rebound in Washington's favour. "Countries that are literally on the verge of starvation are turning down food because they're afraid of the impact it might have on their relationship with Europe," said the senior trade official. "I think in the long run the backlash will be more against the Europeans than us on food aid," said the US agriculture official.
Despite such optimism, there is nonetheless a growing recognition in Washington that, regardless of US pressure, Europe is unlikely to welcome GM foods any time soon. "There's no market here anyway; the Greens have seen to that," says a Commission official. "Just look at how many supermarkets have removed GM ingredients from their own-brand products and are using that as a marketing tool."
According to Lorenzo Consoli of Greenpeace, which has spearheaded the anti-GMO campaign in Europe: "The market is locked to GM (foods) not because of the moratorium but because people reject them."