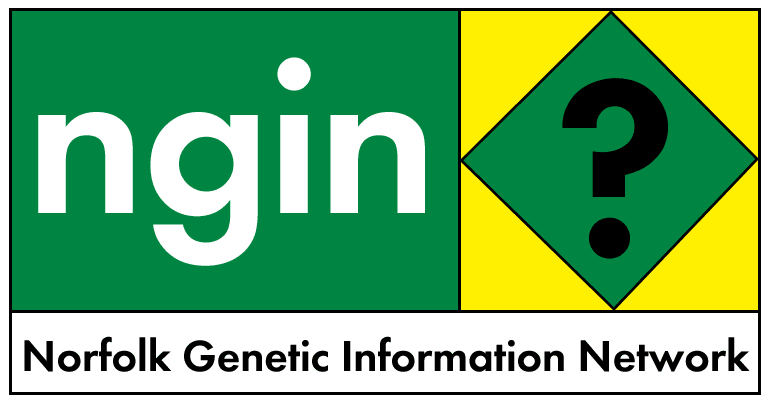 15 November 2001
PR DIRTY TRICKS OVER MONSANTO DRUG/NZ CITY GOES GE FREE
1. Oz: DIRTY TRICKS FOR MONSANTO'S CELEBREX
2. Oz: CSIRO/DUPONT Alliance leads to 'RAFT' of smart plastics
3. EU: Health funding plan too biotech-heavy
4. NZ: fifth largest city goes GE free!
***
1. Dirty tricks for Celebrex in Australia [via http://www.prwatch.org/]
http://afr.com/premium/australia/2001/11/07/FFXJNIMJOTC.html
[subscribers only]
An Australian public relations company working for the pharmaceutical industry has been accused of running a secretive dirty tricks campaign to discredit an industry critic. Sydney-based Susan Andrews Communications Group, which helped promote arthritis pill Celebrex [developed by Monsanto] for Pfizer and Pharmacia [owner of Monsanto], was named in last week's Medical Observer magazine as the source of leaked documents attempting to smear former Government drug adviser Professor David Henry.
SOURCE: Financial Review (Australia), November 7, 2001
***
2. Alliance leads to 'RAFT' of smart plastics
A technology alliance between CSIRO and global science company DuPont has generated more than 50 worldwide patents in just ten years, the organisations announced today.
CSIRO Chief Executive, Dr Geoff Garrett, and DuPont Australia and New Zealand Managing Director, Mr. Hutch Ranck, agree that the technologies covered by the patents provide huge possibilities for commercialisation of products driven by Australian research.
Read more at:
http://www.csiro.au/page.asp?type=mediaRelease&id=RaftPlastics
CSIRO - Australian Science, Australia's Future
http://www.csiro.au
***
3. EU pols: Health funding plan too biotech-heavy
http://www.reutershealth.com/archive/2001/11/13/eline/links/20011113elin034.html
BRUSSELS, Nov 13 - European Union plans for research funding risk neglecting major diseases, according to a draft report to be voted on at the European Parliament in Strasbourg on Wednesday. Members of the European Parliament (MEPs) and researchers have criticised the European Commission's proposal for its "sixth framework programme for research," which covers the next 6 years. They say the health component of the proposal focuses too much on genomics and biotechnology, and not enough on individual diseases like cancer, diabetes and Alzheimer's. (Reuters Health)
***
4. NEWS FROM NZ/15 November 2001
MEDIA RELEASE (For Immediate Release)
Eco City Opposed To Genetic Engineering
Waitakere City Council last night signalled its strong opposition to genetic engineering.
At a meeting last night Councillors voted to declare the City, the fifth largest City in New Zealand, free from genetic engineering field trials and also to oppose the genetic modification of food items.
Mayor Bob Harvey says that leaves the way open for legitimate, and strictly controlled, laboratory research, particularly in the medical sector.
"We are clearly opposed to any form of field trials in this City," he says. "The evidence is that these things can get out of control and once released into the soil and the natural food chain we believe there could be catastrophic health and environmental effects."
Council staff will now look at ways of giving practical effect to the stance. "We may be able to look at our district plan to see how we can control GE related activities. And we will certainly be lobbying the government to tread very carefully down the GE path."
Mr Harvey says that since announcing his opposition to genetic modification he has received "huge support" from around the country. Last night a neighbourhood petition supportive of the declaration was presented to the Council.
Last night the Council also decided to develop an organics industry "cluster". The City already focuses much of its economic development work in the areas of film, boatbuilding and tourism.
"We believe the organics industry is a major industry of the future," Mayor Harvey says, "and Waitakere wants to attract national and international investment in it."
Ends.
For more information, contact Bob Harvey, ph 09 836 8003

Media Releases November 2001
http://www.waitakere.govt.nz/WhaHap/nm/mr/nov2001.asp#Harvey%20declares
1 November 2001
Harvey declares Waitakere City to be GE-Free
Waitakere City's Mayor Bob Harvey last night announced that he wants Waitakere City to be GE-free.
In his first speech to the new Council, Mr Harvey compared the move to the stand the Council took on proclaiming itself nuclear-free: "Over a decade ago we became nuclear free. We were responding to the call from our citizens and from the world to take a stand against the threat of terror. Now it's time to take a stand for the sake of our natural heritage and our wellbeing."
The proposal will be debated at the Special Council of 14 November, however, Mr Harvey already has the informal support of the majority of
his Councillors.
The Mayor further stated that "The nuclear free issue has withstood the test of time. What looked extreme ten years ago is now accepted."
Waitakere City's eco-city concept featured strongly in the address, and the Mayor linked what he termed "the re-launch of the eco-city" with the GE-free stance, saying "The Eco-City is back - Back at the cutting edge. And proud. And soon to be GE free."
Ends.