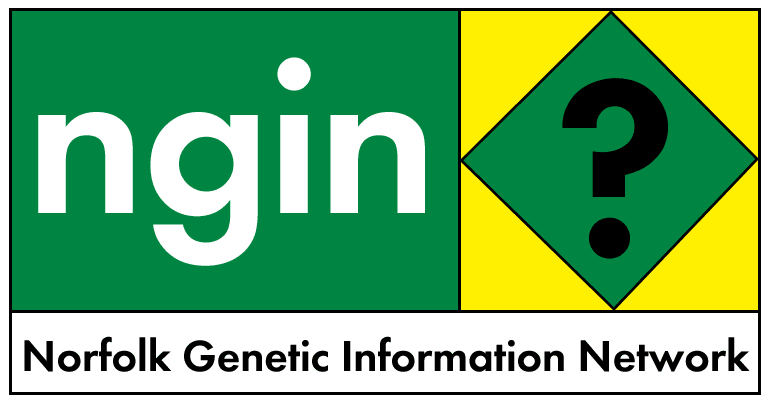 15 November 2002
DEATHS AT AGRESEARCH/SOUTHERN AFRICA/OZ GOING ALL THE WAY WITH USA
"Australia is willing to consider United States demands for unfettered investment access and relaxed labelling for genetically modified food in exchange for opening new markets for Australian farmers under a free trade deal." (item 2)
1. Cloned Animals Dying at AgResearch
2. OZ going all the way with USA on trade
3. Southern Africa: Genetically Modified Food Debate Erupts At UN
***
1. Cloned Animals Dying at AgResearch
11/14/2002
Wisconsin Ag Connection
http://www.wisconsinagconnection.com/story-nat.cfm?Id=1289
Almost a quarter of the calves and lambs cloned from adult animals by Government-owned AgResearch have died within about their first three months of life. AgResearch's cloning programme leader, Dr David Wells, said errors in the pattern of gene expression had produced some animals with deformities that made them not viable at birth.
The institute had also aborted some calves before birth, and slaughtered some cows acting as surrogate mothers when foetuses grew too big to be born normally. Scientists performed caesareans to deliver others. But he said that in 35 cases so far where cloned calves had lived and produced their own calves by normal sexual reproduction, there was no evidence that defects had been passed on to the next generation.
The Hamilton institute said Wednesday that it had begun work on genetically modifying cows' milk to produce potentially valuable medical drugs, in line with a controversial permit granted in September.
The institute claims to be the most efficient in the world at cloning animals, achieving a 6 per cent survival rate of cloned embryos through to weaning at about three months.
***
2. All the way with USA on trade
By Tom Allard and John Garnaut
Sydney Morning Herald
November 15 2002
http://www.smh.com.au/articles/2002/11/14/1037080851435.html
Australia is willing to consider United States demands for unfettered investment access and relaxed labelling for genetically modified food in exchange for opening new markets for Australian farmers under a free trade deal.
The Minister for Trade, Mark Vaile, said yesterday there were no areas off-limits as the US President, George Bush, notified Congress of a start to negotiations on a free trade agreement.
In an eight-page letter to Congress from Mr Bush's trade representative, Bob Zoellick, the Administration listed a range of demands for the FTA that will anger farm, industry and lobby groups in Australia.
They include an end to Australian Government screening of US investment proposals, a relaxation of quarantine laws and changes to Australia's "single desk" grain marketing bodies.
"Technical barriers" to trade like GM food labelling and greater access to Australian markets for US telecommunications, airlines and banking services are also in the sights of the US.
Despite claims from both nations that the trade talks had nothing to do with Australia's strong support of US military and security strategy, Congress was told a trade deal with Australia would "strengthen the foundation of our security alliance".
The US call for unfettered investment access has implications for the pharmaceutical benefits scheme, which it has argued restricts investment by keeping prices low. Labor attacked the Government's apparent willingness to consider changes to the PBS, which was "one of the cornerstones of Medicare and a guarantee for every Australian that essential medicines will be available and affordable".
The ambit claim of investment access may also undermine the Government's promise to keep Telstra and Qantas in majority Australian ownership. Relaxing Australia's local content rules for television and radio could also be of interest to the US.
Asked if Australia had nominated any no-go areas, Mr Vaile said: "We can't do that. We want to move ahead and we don't want to talk about things negatively or rule anything out. There may be no-go areas that emerge but we want to go into this with everything on the table."
The Government wants to pursue the FTA with the US because it will increase Australia's links to the world's biggest economy and, according to its modelling, eventually be worth $4 billion a year if completed successfully. The key to an economic boost is substantial gains in access to the US for Australian farmers, who are generally much more price competitive.
Mr Zoellick, who briefed federal cabinet in Canberra yesterday on the US approach to a free trade deal, heartened the Government when he said the US wanted an FTA "as absolutely broad as possible, and that includes agriculture, manufacturing, services".
The Prime Minister, John Howard, told Parliament: "This is, by any measure, an historical development in the bilateral relationship; it is unambiguously good news for Australia." He acknowledged that negotiations would be difficult, and a successful conclusion was by no means assured, especially as politically powerful US farm groups had expressed reluctance about a deal.
To placate its farmers, the US has demanded changes to quarantine and Australia's single-desk marketing bodies for key grains commodities - to the ire of Australian farmers. The National Farmers Federation's trade expert, Lyall Howard, said: "We're not going to let products in that have diseases. They find that frustrating, because they've got diseases we don't want. We're not watering down our standards for anyone."
A Melbourne University trade expert, Ann Capling, said she was shocked at the link made between of security and trade. "It's been a cornerstone of both Australian and US foreign policy since World War II that security and trade issues are kept in separate boxes. To see them linked now has major implications for the Australia-US security alliance." Mr Howard said the FTA would spur a World Trade Organisation deal that remained the top priority. A meeting of key WTO ministers in Sydney today is expected to pave the way for cheap medicines to be provided to poor countries struggling with HIV-AIDS and malaria epidemics.
***
3. Southern Africa: Genetically Modified Food Debate Erupts At UN
By Gustavo Capdevila
IPS, The Black World Today, Article Dated 11/14/2002
http://athena.tbwt.com/content/article.asp?articleid=1950
GENEVA - The storm surrounding genetically modified (GM) organisms has burst onto the scene at the United Nations, where the debate is focused on the use of genetically altered foods in providing relief to Southern African countries threatened by famine.
The U.S. representative before the UN Economic and Social Council (ECOSOC), Sichan Siv, this week exchanged some sharp words with the Human Rights Commission's special rapporteur on the right to food, the Swiss-born Jean Ziegler, clearly marking their differences on the issue.
Most of the grain donations, mainly maize, that the United States sends to Southern Africa, are the product of genetically modified seeds.
Siv condemned Ziegler Monday for 'challenging the food offered by the American people to avert the scourge of famine' and for 'encouraging (African) governments to deny food to their hungry citizens.'
An estimated 14 million people are in danger of starvation in Lesotho, Malawi, Mozambique, Swaziland, Zambia and Zimbabwe. The special rapporteur responded: "The massive use of genetically modified organisms risks making rural users of such food dependent on multinational corporations which produce and sell such food."
Ziegler said Tuesday he has "no doubt of the grave and immediate threat posed by famine for more than 14 million inhabitants of Southern Africa, nor of the generosity of the government of the United States in donating essential provisions."
The human rights rapporteur defends the "principle of precaution", arguing that genetically modified organisms "can pose dangers in the medium and long term for human beings and for public health."
He admits, however, that the international scientific community is deeply divided on this question.
The precautionary principle is applied mainly to trade-related environmental matters to prevent exchange of questionable goods that might endanger the human population, flora and fauna or the ecological balance in general.
Ziegler noted that several European and developing countries, and a majority of non-governmental organisations (NGOs) and rural movements -- notably Via Campesina, Brazil's MST (landless movement) and Federation Paysanne of France -- "continue to oppose the introduction of genetically modified organisms into the food chain."
"The argument that genetically modified produce is indispensable for conquering malnutrition and hunger is not convincing," said the Human Rights rapporteur."
But Siv pointed out that the grains in question "have been consumed by millions of Americans, Canadians, Australians, South Africans and others all over the world for years, with not one known case of any apparent ill effect."
The U.S. diplomat based his comments on statements issued in August by the World Health Organisation (WHO), the Food and Agriculture Organisation (FAO) and the World Food Programme (WFP).
These three UN agencies agreed that consumption of the genetically modified food being distributed in Southern Africa "is not likely to present a human health risk."
On this point in the debate, the spokesman for the WFP in Geneva, Christiane Berthiaume spoke up, charging that Ziegler does not have the adequate background to comment on the matter. "He is not a scientist," she said.
Siv cited WHO director-general Gro Harlem Brundtland, who told a recent meeting of African health ministers: "We know, for example, that GM foods are eaten by people in other regions. These foods are no less safe for people here in Africa than they are for people who eat them in other parts of the world."
The U.S. diplomat said he supports Brundtland's counsel that the African countries "must consider carefully the severe and immediate consequences of limiting the food aid that is made available for the millions of people so desperately in need."
But his most scathing comment was aimed directly at rapporteur Ziegler, " Actions have consequences, and your actions can cause people to die."
Ziegler had his defence ready, citing the FAO's own figures that 815 million people are currently seriously and chronically undernourished, but underlining that FAO director-general Jacques Diouf has said "there are sufficient supplies of non-modified food to feed this population."
The initial reactions of the non-governmental organisations (NGOs) specialising in the issue of genetically modified foods were in support of Ziegler.
Cecilia Oh, of the Third World Network (TWN), an international organisation based in Penang, Malaysia, commented that the U.S. position "is tantamount to blackmail of people already in crisis. It is also a blatant promotion of corporate interests."
She expressed her agreement with the special rapporteur, saying, "He is correct to highlight the need for the precautionary principle to be applied."
There is indeed enough scientific evidence to suggest that genetically modified food is unsafe, said the TWN representative.
Human Rights rapporteur Ziegler further noted, "Among the 1.2 billion persons in the world suffering from extreme poverty, according to the statistics of the World Bank, 75 percent are subsistence farmers... The extensive use of genetically modified organisms risks aggravating their misery."
A group of NGOs, including the Third World Network, wrote an open letter to the UN agencies and to the U.S. government two months ago, criticising the latter's "unrelenting pressure" on Southern African countries to accept genetically modified food "in the form of food aid and through credit assistance."
The groups said they "support the position of the Zambian government, which has taken a strong stand -- with the support of its people and following a national consultation process -- to reject GM food aid." The letter applauds the fact that Zambia employed the precautionary principle, and notes that the decision was taken "to protect Zambian agriculture production and prospects for exports."
The country's government has taken steps to ensure that adequate food supplies are available, and several nations -- Tanzania, Kenya, Uganda, China and India -- have stepped in to provide non-GM maize.
The signatories of the open letter to Washington, WHO, FAO and WFP, were the Friends of the Earth, of Malaysia, Nigeria, Uruguay and Norway; Konphalindo, of Indonesia; Tebtebba Foundation, Philippines; and Accià1'n Ecolà1'gica of Ecuador.
The list also includes Britain's Institute of Science in Society, ECOROPA Europe and, from the United States, the Edmonds Institute and the Institute for Agriculture and Trade Policy.
---
Resisting GE or Die Ultimatum:
http://www.peoplesearthdecade.org/media/article.php?id=63
Force-feeding the world: https://ngin.tripod.com/forcefeed.htm