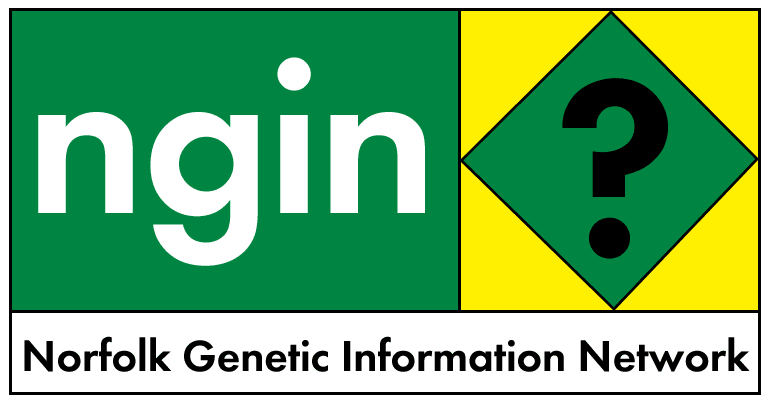 16 January 2003
WHY THE WORLD NEEDS GM BANANAS AND OTHER TALES
all the news that's fit to hype - excerpts and links
***
Banana on the slippery slope to extinction
Glasgow Herald
16 January 2003
http://www.theherald.co.uk/news/archive/16-1-19103-0-37-22.html
THE banana could be extinct within 10 years, it was claimed yesterday.
A global consortium of scientists are working against the clock to save the humble banana, on which many economies in Africa rely to survive.
...Scientists from across the world are working to solve the problem through genetic engineering. However, producers are reluctant to invest in the project, and consumers are still wary of genetically modified foods.
The consortium have warned that, within 10 years, it could be a choice between genetically engineered bananas, or none.
***
U.S. keeps hinting at WTO complaint vs EU biotech
Source - Reuters Securities News (Eng)
Thursday, January 16, 2003 02:39
WASHINGTON, Jan 15 (Reuters) - The Bush administration continued to drop hints it would file a World Trade Organization complaint against the EU's biotech policy, as the chief U.S. agriculture trade negotiator said the time had come for action.
"From my point of view, it's time to move" against the EU's 4-year-old moratorium on approving new biotech products, Allen Johnson told reporters late on Tuesday.
The moratorium has blocked EU imports of a range of genetically-modified goods, from foods to pharmaceuticals.
"I think it is safe to say the sooner that we address this issue the better," Johnson said. But he did not specify when a final administration decision would be made.
***
America to Extend GM Corn Acreage
http://www.farminglife.com/fl2/page.cfm?objectid=12533514&method=full&siteid
=51658
Jan 15 2003
Farming Life
A NEW, genetically modified (GM) corn (maize) variety, if approved in time for spring 2003 planting, should make that season the biggest yet for GM corn.
In 2001, US farmers grew GM corn on about a quarter of the land devoted to the crop, a figure that went up to almost one third last year.
The new corn, Monsanto's 'YieldGard Rootworm' corn, produces its own Bt (Bacillus thuringiensis), a natural bacterial insecticide, to kill corn rootworms.
***
Govt. defends introduction of Bt Cotton
18.37 IST 15th Jan 2003
http://www.indiaexpress.com/news/business/20030115-2.html
By IndiaExpress Bureau
The Government on Wednesday justified the introduction of transgenic cotton in the country on the plea that its commercial release has helped tackle the insect menace.
***
Greenpeace airs GE food concerns
ABC Queensland
http://www.abc.net.au/queensland/news/metqld-16jan2003-9.htm
Greenpeace is alerting Queensland consumers that while genetically modified (GM) corn has been introduced to the region as a poultry feed, there will be no warning on chicken products or eggs that GM grain has been used in their production.
Genetic engineering campaigner Vanessa Atkinson says Australia has dangerously inadequate labelling laws when it comes to genetically engineered (GE) foodstuffs.
"The health implications of GE food in Australia is woefully inadequate," she said.
"We really don't understand the implications of the risks of the consumers eating the food.
"There's also a huge range of environmental consequences of the release of GE, it's a living form of pollution in the environment and once it's out there we can't recall it."
***
Australia's GM canola dilemma
Sustainable Farming
http://ipmworld.com.au/articles.php3?rc=208
DEBATE heats up over commercial GM canola release
OGTR to make decision before sowing season
Conservationists and farmers were cited as saying that new rules for growing genetically modified canola in Australia are inadequate and will lead to contamination of organic produce.
The guidelines call for a five-metre buffer zone between GM and non-GM canola crops. The rules were released by the Gene Technology Grains Committee just before Christmas.
Opponents say that five metres is not enough to prevent contamination. They are also concerned non-GM farmers will have to pay the costs of segregating crops, resulting in higher prices for non-GM foods.
***
Researcher says judicial review could abort GE research
nzpa
16 January 2003
http://www.stuff.co.nz/stuff/0,2106,2193859a7144,00.html
Researchers at Crown science company Agresearch said that the latest legal challenge to their efforts to put human genetic codes into cows could result in the research being abandoned or taken overseas yesterday.
"One option would simply be for us to say we'll just terminate the work," Agresearch chief executive Keith Steele said.
If the legal challenge went against the company, the only other option would be to continue the work offshore.
"Those are options which obviously we would need to work through, and consider very seriously," he said.
Agresearch was not entirely surprised by the legal action.
An earlier controversial effort by Agresearch to produce a human myelin basic protein in transgenic cattle took 18 months for Environmental Risk Management Authority (Erma) to give a decision and another year in the courts, costing the company $350,000, and causing Dr Steele to criticise the regulatory framework as a barrier to investment.
When Agresearch decided to have another go at producing human proteins in cows milk, it framed the new application very generally.
Erma approval was gained to "develop transgenic cattle that can express functional therapeutic foreign proteins in their milk, and to develop transgenic cattle to study gene function and genetic performance".
This "project basis" approval last September 30 meant that it did not have to seek permission for each single organism the gene-shuffling created. In October it started putting copies of cattle, sheep, goat, deer, mice, and human genes into cattle, with the aim of developing genetically engineered (GE) cows producing milk containing human and other non-bovine proteins.
But Mothers Against Genetic Engineering (Madge) said today they were seeking a judicial review in the High Court at Auckland of Erma's "development" approval.
The experiment had the potential to significantly damage the environment, the economy and society, by releasing harmful organisms into the environment, the lobby group said.
The work would adversely affect New Zealand's clean and green image in overseas markets.
"Consumers throughout Europe and Asia have overwhelmingly rejected GE produce and New Zealand, as an agriculturally based economy, cannot afford to jeopardise these markets."
In addition to developing human therapeutic proteins in the milk of transgenic cows, the project will also study gene function and genetic performance in GE cattle.
Dr Steele said the development of the GE cattle would span the first three to four years of the seven-and-a-half year approval period.
GE cattle would be produced this year and if applicable, the analysis of inheritance, phenotype and protein expression in milk would be done in the second, third and fourth years.
He said there was potential for the proteins developed to lead to new pharmaceutical products for humans.
Agresearch believed that further genetic diseases could be treated by introducing missing proteins in enzyme-replacement therapy, in much the same way as blood product infusions help haemophiliacs. It was more than likely that GE cows could eventually provide human enzymes in large amounts and in short-supply around the world.
Erma chief executive Bas Walker said he believed Erma's decision to approve the research was "robust", but "whatever the outcome, it will assist in strengthening the interpretive material relating to the (Hazardous Substances and New Organisms) Act".
Dr Walker has previously said Erma would require Agresearch to notify exactly what gene sequences it was inserting before it creates each new variation of GE cows.
Erma would check on the implications of each notified "new organism" created and each would have to fit within the organism description decided in the initial approval.
see also: http://www.stuff.co.nz/stuff/0,2106,2195335a3600,00.html
AgResearch to fight challenge
16 January 2003
By SID PICKERING
Waikato Times
and
http://abc.net.au/news/scitech/2003/01/item20030116093237_1.htm
NZ Govt to defend GM cows decision in court
ABC
Jan 16 2003
***
World sees bumper harvest in biotech crops
By PAUL ELIAS, AP Biotechnology Writer
Published Wednesday, January 15th, 2003
http://www.islandpacket.com/24hour/business/story/719662p-5279299c.html
SAN FRANCISCO (AP) - A record number of genetically modified crops were planted around the world last year - proving resistant not just to bugs and weeds but also to political and financial pressures.
The bumper harvest comes amid a potential trade war between the United States and the European Union over the crops, the financial struggles of the companies that push the products and still-doubtful consumers.