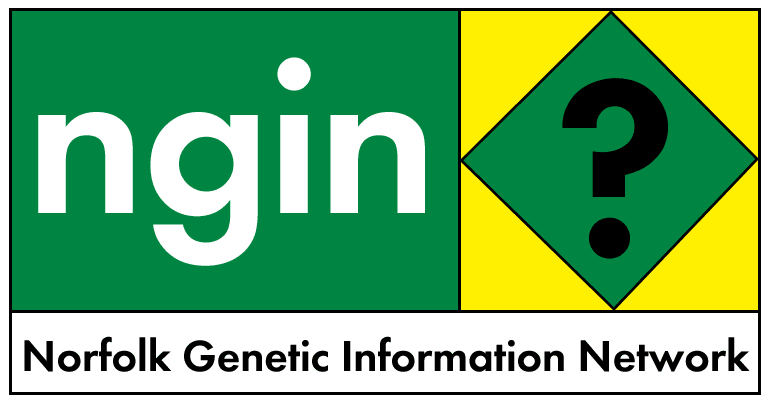 16 May 2002
EU SUPPRESSES STUDY/PINK CASTLE/TOXIC SECRETS OF PESTICIDE COMPANY ETC.
1. Arrests: obstruction of GM plough
2. PINK CASTLE - LATEST NEWS, 9pm Thursday 16th May
3. PESTICIDE COMPANY'S LEGAL BID TO KEEP TOXIC SECRETS
4. EU SUPPRESSES STUDY SHOWING GENETICALLY ENGINEERED CROPS ADD HIGH COSTS FOR ALL FARMERS AND THREATEN ORGANIC
5. BRITISH SUPPORT EU LABELLING - MORI POLL
***
1. Arrests: obstruction of GM plough
From: Rowan Tilly <RowanTilly@gn.apc.org>
1) Background:
Over the last few weeks a Pink Castle and friends have occupied a field in Dorset due to planted up with a GM crop. The occupation was going very well with much local interest and lots of visitors.
2) Arrests for obstructing the sowing of GM seed:
This morning the Castle was surrounded by about 30 police and circled by a police helicopter whilst six tractors ploughed, sowed and fertilised both the GM crop and control crop. The word got around and lots of locals came to bear witness to the poisonous plantings.
Some of the campers managed to lock themselves to one of the ploughs. Police were friendly and shared their lunch, their water and sun-tan cream with the people who had locked on to the plough. When the plough was to be used the police moved in to arrest. They agreed to release two who were not so obviously obstructing. The other four of the lock-on people were arrested for aggravated trespass: Liz, Olaf, Richard and Will. They have been taken to West Weymouth Police Station. They are expected to be released on bail later today or this evening.
3) What next:
The Pink Castle has not been attacked so far. Plans at present are to re-group and remain on the camp for now.
For further information see website: www.say-hi.to/thecastle
***
2. PINK CASTLE - LATEST NEWS
from : SURGE <smilesw@easynet.co.uk>
9pm Thursday 16th May
At around 11am on Thursday 16th, Charles Foot, followed by police, drove a tractor at speed into the entrance of the castle grounds. People quickly moved into block him and locked on to the tractor using arm tubes. Police sprung out of bushes and surrounded the site. Some tried to enter but were held back and read Section 6 notices by those inside. The police made no further attempt to enter.
While this was going on, four more tractors entered from the other side of the field and began to spray and plough the field. Some people managed to get to the tractors despite the police trying to prevent people from leaving the castle grounds. Reports indicate that one of the ploughing tractors and one doing the spraying was locked on to.
Half a mile away, other police officers were forming an illegal barrier to prevent local residents of Littlemoor from coming to the rescue. Nevertheless, thirty determined locals managed to evade police and make it to the site (later, at least twenty locals were seen digging the freshly sown seeds from the ground).
Back on the field, another tractor entered and was shortly followed by the tractor carrying the seed drill. Nobody could get near it as it was accompanied by a cordon of police and others were still laying siege to the castle. The operation used about fifty police officers and an helicopter for about three hours - that's quite a lot of public money to provide a private army for a farmer planting a GM crop that 77% of the population would like banned!
THOSE STILL AT THE CASTLE REQUEST MORE PEOPLE TO JOIN THEM
THIS IS NOT OVER YET!
visit the website for directions and further information
new site mobile 07773 640159
***
3. PESTICIDE COMPANY'S LEGAL BID TO KEEP TOXIC SECRETS
http://www.foe.co.uk/pubsinfo/infoteam/pressrel/2002/20020515000106.html
***
4. EU SUPPRESSES STUDY SHOWING GENETICALLY ENGINEERED CROPS ADD HIGH COSTS FOR ALL FARMERS AND THREATEN ORGANIC
16 May, Greenpeace
A secret EU study leaked to Greenpeace states that all farmers would face high additional, in some cases unsustainable costs of production if genetically engineered (GE) crops were commercially grown in a large scale in Europe. The study predicts that the situation would become particularly critical for organic farming of oilseed rape as well as for intensive production of conventional maize.
The EU Commission ordered the study on the co-existence of GE and non-GE crops in May 2000 from the Institute for Prospective Technological Studies, of the EU Joint Research Centre. The study was delivered to the EU Commission in January 2002 with the recommendation that it not be made public.
"The European Commission has tried to keep this study secret", said Lorenzo Consoli, Greenpeace EU policy advisor, "because it was afraid of its political implications. The question is, if the introduction of GE crops on a commercial scale in Europe increases costs of production for all farmers, makes them more dependent on the big seed companies, and require complicated and costly measures to avoid contamination, why should we accept GE cultivation in the first place?" The EU study states that in oilseed rape production the co-existence of GE and non-GE crops in a same region, even when "technically possible", would be "economically difficult" because of the additional costs and complexity of changes required in farming practices in order to avoid genetic contamination. Both organic and conventional farmers "would probably be forced to stop saving seed and instead buy certified seed", because of the increased risk of GE impurity for seeds that have been exposed to field contamination. The study predicts that smaller farms would face relatively higher costs compared to larger entities, and that cultivation of GE and non-GE crops in the same farm "might be an unrealistic scenario, even for larger farms".
The main specific findings of the report were:
Commercialisation of GE oilseed rape and maize and to a lesser extent potatoes will increase costs of farming for conventional and organic farmers at a range between 10 and 41 per cent of farm prices for oilseed rape and between one and nine percent for maize and potatoes.
Coexistence of GE farming and organic farming would be actually impossible in many cases.
Generally, coexistence would only be possible with massive changes in farming practices, especially for conventional farmers; it would also require co-operation between farmers in a region and the willingness of all farmers concerned to participate in such co-operation; it is not clear who would implement these changes, who would be responsible for controlling their correct implementation, who would shoulder their costs.
Seed and crop purity from GE at a detection level of 0.1 percent would be virtually impossible in most cases, i.e. all products and seeds of oilseed rape and maize would be contaminated with GE to a certain extent.
The study, based on a combination of computer modelling and expert opinion, analysed the consequences of an increase in the share of GE crops. It focused on the three crops of which GE varieties are currently available: oilseed rape for seed production, maize for feed production and potatoes for consumption. The study covered several farm types, both organic and conventional farming. It also considered three different threshold levels for genetic contamination: 0.1 percent (analytical detection level) for all the three crops, 0.3 percent for oilseed rape and 1 percent for maize and potatoes.
FOR FURTHER INFORMATION PLEASE CONTACT:
Lorenzo Consoli, Greenpeace EU Advisor on GMO, mobile: +32496122112;
Teresa Merilainen, Greenpeace International Press
Office, Tel: +31205236637
A copy of the executive summary and conclusions of the study available here or from Greenpeace European Unit, Lorenzo Consoli, mobile: +32496122112
(1) In a letter to the Comission accompanying the study, the Director General of the EU Joint Research Centre, Barry McSweeney, suggests that "given the sensitivity of the issue, I would suggest that the report be kept for internal use within the Commission only."
***
5. BRITISH SUPPORT EU LABELLING ˆ MORI POLL
May 7, 2002
http://www.mori.com/polls/2002/greenpeace.shtml
Existing EU regulations require that if a product contains more than 1% GM material it must be labelled as such; the EU proposes to amend these regulations, extending the labelling scheme to include all products containing GM ingredients or derivatives. Three-quarters (76%) of the British public support this initiative, while roughly one in ten (11%) support the legislation as it is now, and roughly one in twenty (6%) say GM products should not be labelled at all.
The US Government believes that labelling of GM foods should not be compulsory, and has said that it may consider trade sanctions against the European Union if compulsory labelling is introduced. Only 6% of the public "strongly" (3%) or "tend to" (3%) support the US government in this, while the majority (67%) either "strongly" (34%) or "tend to" (33%) support the EU.
Opposition to GM food is widespread among the British public. People who believe the risks outweigh the benefits outnumber supporters of the technology by two to one (39% vs 18%); one quarter (24%) think the benefits and risks are about the same, while one in five (19%) don't know. If given the choice, half (51%) say they would "never" (18%) or "prefer not to" (33%) eat GM food, compared with only 3% who said they would "always" (1%) or"prefer to" (2%) eat it. Two-fifths (40%) say they don't mind either way. Technical details: MORI interviewed 1,004 adults aged 15+, face-to-face in-home between 18-22 April 2002, across 193 sample points throughout Great Britain. Data have been weighted to reflect the national profile.
Details: http://www.mori.com/polls/2002/greenpeace.shtml