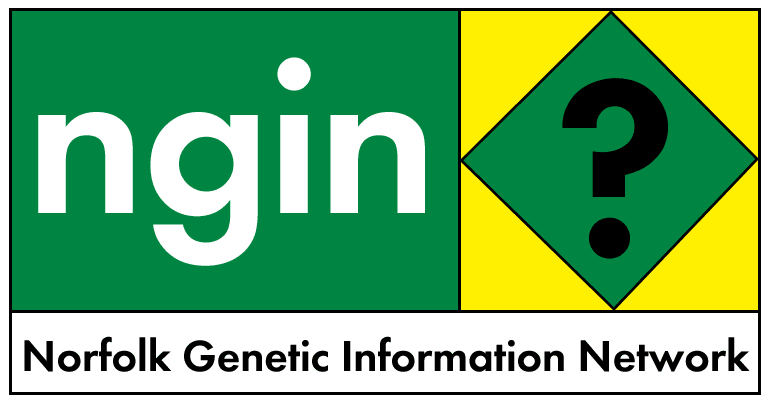 16 July 2002
"CAVALIER" POULTER/NZ'S TIMID ACCEPTANCE OF CONTAMINATED SEED/LABOUR HURT
In the wake of the corn-gate revelations in NZ, Dr Russell Poulter has made a number of outspoken claims in the media about how he'd reported at the time that that there was no GE contamination. In fact, the just released official papers describe Poulter's views as "cavalier". Below are some comments on Poulter from Dr. Robert Mann (item 2).
The first item suggests New Zealand's regulators, the Environmental Risk Management Authority, are too timid about challenging industry claims of no contamination, turning NZ, as the article says, into "a mere recipient of whatever someone else likes to unload on us".
Item 3 is on the impact of corn-gate on Labour's standing with the electorate.
1. Defective operating techniques - false negatives
2. Mann on Poulter
3. Poll reveals Labour hurt
***
1. Defective operating techniques - false negatives
Pacific Ecologist ˆ By editor Kay Weir, via Scoop, July 16, 2002

Analysis of foodstuffs for GM content - and this includes ship consignments - is alive and well elsewhere, if not in NZ - shipments of US soybeans and other foodstuffs are being refused by Japan because the "negative" results are wrong. Defective operator performance from US grain handlers and exporters, (probably also of Australia) giving a high rate of false negatives using a Technology. These mistakes are the result of using "cheap, untrained personnel" as Joan Cameron retired clinical analyst, of Waikane and current member of Analytical Division of the Royal Society of Chemistry (UK) and Association of Clinical Biochemists (UK) with 50 years practical and theoretical experience in field of analytical chemistry explains in an article.
In an article in Pacific World (Sept 01, pg 23) Dr Cameron stated that to insist that analysis of GM foodstuffs cannot be done well enough for New Zealand to use, indicates a "very sad low level of knowledge and understanding of analytical science." It condemns NZ to being a mere recipient of whatever someone else likes to unload on us.
In the June 2001 issue of Pacific World there was another article by Pat Clark - NZ at risk from GM - pgs 9-15. This covered seed contamination through imports from US in some detail. It also included a 1 and half page print out of [Erma chief executive] Bas Walker's evidence to the Royal Commission on GM about this, where he says that testing can only give 99% assurance that any contamination is less than 0.5% and that extrapolating out from this means that at the level of 0.5% contamination, then up to 175 thousand seeds may be contaminated in any consignment tested and this almost certainly means that GM plants have been growing in NZ in recent years. This is exactly what he said to the RC. However, it's based on NZ not getting the right tests done, as stated above. Unfortunately the Commission accepted this defective knowledge as fact.
Source: Pacific Ecologist ˆ By editor Kay Weir, via Scoop, July 16, 2002
***
Robert Mann on Russell Poulter
"This is the man who performed some of the assays which measured GM contamination in the Novartis seed-corn in Nov 2000. If the analogy he now offers is correct, why did he ever agree to attempt any such assay? How much money did he accept for purporting to do what he now says was impossible? Within this past few days, this same operative has also:- 1 asserted passionately that there isn't any science in N Hager's bk on the corn cover-up 2 stated that some of the seed he assayed had talcum powder on it, which he takes as proof that it has been in a mechanical seed-planter. This talcum powder, he suggests, implies contamination by bacteria from soil. He then further asserts that the DNA fragment he assayed for is rife in such soil contamination and was likely the whole explanation of the (avg. 0.04%) GM assay readings. On Friday morning Dr Poulter presented himself on Radio NZ as 'U of Otago', not mentioning that he did those assays for Crop&Food®, Conner's GM-fanatical commercial outfit. Why does his 'soil bacteria contamination' story only surface now?"
***
Poll reveals Labour hurt
The Southland Times (New Zealand) July 15, 2002, Monday
WELLINGTON -- Support for Labour has dropped significantly since the genetically modified (GM) corn scare and "paintergate," a poll released last night shows. The Television One-Colmar Brunton poll found support for Labour down 5 points to 46 percent -- meaning it would have to look to the Greens or New Zealand First for a coalition partner. National was down 3 points to 27 percent, while the Greens increased 2 to 9 percent, Act 3 to 8 percent and NZ First 3 to 6 percent. Progressive Coalition, United Future and the Alliance are all sitting on about 1 percent. Translated into seats, Labour would have 57 of Parliament's 120 spots. Prime Minister Helen Clark has already indicated she will include in her cabinet Progressive Coalition Leader Jim Anderton, who is virtually guaranteed to get back into Parliament by holding Wigram.
While just a week ago Labour was looking confidently at an outright win, last night's poll shows not even Mr Anderton's support would give them a majority. That means buddying up with either the Greens, whose current polling will give 11 seats, or NZ First, with eight seats. Both options are likely to be unpalatable -- the Greens and Labour have been exchanging bitter words over the GM issue since the former made it its bottom line issue. On the other hand, memories of NZ First Leader Winston Peters' drawn-out coalition negotiations with National in 1996 and the subsequent meltdown of that coalition are still fresh in people's minds. In the preferred prime minister stakes, Miss Clark has dropped 2 points but is still well out in front on 48 percent. National leader Bill English was up 3 points to 19 percent, while Mr Peters was up 2 to 7 percent. Mr Anderton and ACT Leader Richard Prebble are steady on 2 percent and 1 percent respectively. -- NZPA Supplied by New Zealand Newspapers Association