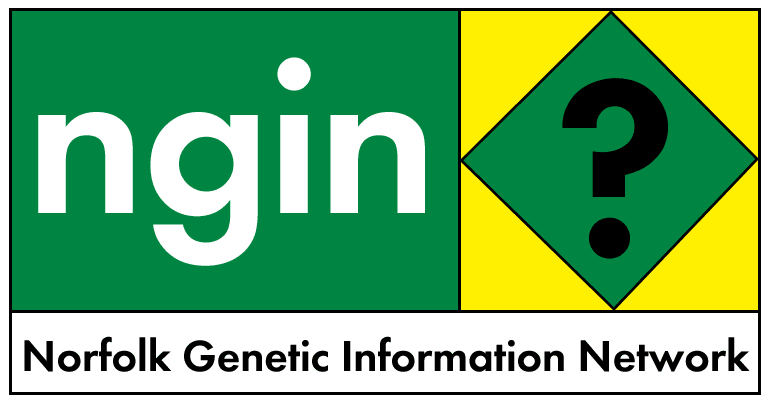 16 October 2002
SCHOLARS URGE VATICAN TO INTERVENE IN FOOD CRISIS
The USAID website is candid about its agenda: "The principal beneficiary of America's foreign assistance programs has always been the United States. Close to 80% of the USAID contracts and grants go directly to American firms. Foreign assistance programs have helped create major markets for agricultural goods, created new markets for American industrial exports and meant hundreds of thousands of jobs for Americans."
http://www.greenpeace.org.uk/MultimediaFiles/Live/FullReport/5243.pdf
***
Now here's an arresting headline, "SCHOLARS URGE VATICAN TO INTERVENE IN FOOD CRISIS; SCHOLARS CONDEMN USE OF SCARE TACTICS TO PROLONG HUNGER".
This is to do with a press release promoting a report which attacks the views of a Zambian Catholic group on GMOs and the food aid crisis.
So who are these "scholars'?
If you download the report you'll discover that the scholarly group in question includes:
*Andrew Apel who's described as "Editor, AgBiotech Reporter" - a biotech industry newsletter.
Apel is an industry propagandist notorious for his crude attacks on the industry's critics, even using "9/11" as an opportunity to claim the tragedy showed that scientific critics of genetic engineering, such as Drs Mae-wan Ho and Vandana Shiva, had "blood on their hands".
Of the Zambian situation Apel recently wrote: "I can almost picture the darkies laying down their lives for the vacuous ideals...their death throes, how picturesque, among the baobab trees and the lions!"
http://www.gene.ch/gentech/2002/Oct/msg00222.html
Apel has also proposed the US bomb Zambia with its GM food aid if the Zambian Governement continues to refuse it.
*Channapatna S. Prakash who's described as "Prof. Agricultural Sciences, Tuskegee University's College of Agricultural, Environmental and Natural Sciences"
for Prakash's role as a Monsanto PR stooge see:
https://members.tripod.com/ngin/deceit7.html
https://members.tripod.com/ngin/deceit3.html
for his lies on behalf of the biotech industry see:
https://members.tripod.com/ngin/080902a.htm
for how he has lied about a previous food aid controversy:
http://www.gene.ch/gentech/2002/Sep/msg00050.html
for his connections to USAID, and the multi-million dollar interests of
Tuskegee University in USAID, see:
https://members.tripod.com/ngin/081002a.htm
*Gregory Conko who's described as "Policy Analyst and Director of Food
Safety Policy, Competitive Enterprise Institute"
The Competitive Enterprise Institute is described by PR Watch as "a well funded corporate front". GM company Dow Chemicals is amongst its corporate donors. Its attitude to GM food aid could be seen in the context of its "death by regulation" campaign which has been directed against not only against any regulation of GM foods but against government efforts to discourage smoking. According to the CEI, "there are things more valuable than health". Tobacco giant Philip Morris is another notable CEI sponsor.
http://www.prwatch.org/improp/cei.html
***
AGBIOWORLD PRESS RELEASE
SCHOLARS CONDEMN USE OF SCARE TACTICS TO PROLONG HUNGER
Report Charges Zambian Jesuit Center with Dishonesty About Biotechnology
Auburn, Alabama; October 15, 2002
A new report by European and American scholars challenges the Jesuit Centre for Theological Reflection's support for Zambia's refusal of food aid containing genetically modified corn. "The position taken by this Zambian theological group cannot be defended by science," said Dr. Piero Morandini, a plant biology researcher at the University of Milan, Italy and one of eight authors of the report. "Nor is it supported by Judeo-Christian teachings. How can this group reject food aid, knowing that many Zambians could die of starvation without it?"
The new report, entitled "To Die or Not To Die: This is the Problem," (available at http://www.agbioworld.org) has been delivered to US Ambassador to the Holy See James Nicholson, to Andrew Natsios of the US Agency for International Development, and to other public officials. US Secretary of State Colin Powell has already intervened with the Vatican on the reception of food aid in Africa.
Some 1.3 million Zambians are at risk of starvation due to a serious drought afflicting at least six countries in Africa's southern cone. The approximately 100,000 tons of US corn was to comprise half of the UN World Food Program's aid supply for this crisis. But Zambian President Levy Mwanawasa rejected the GM corn, citing alleged health risks and the possibility that future agriculture exports to the European Union could be jeopardized due to anti-GM policies in many European countries.
Despite support for the food aid by the World Food Program, the World Health Organization, several European government leaders, and numerous scientific bodies, the Jesuit Centre for Theological Reflection and Jesuit-run Kasisi Agricultural Training Centre have supported the government decision to reject the aid. That decision also conflicts with the position of the Vatican's Pontifical Academy of Sciences, which has offered qualified support for biotechnology-derived crops. The new report, which calls the Jesuit decision, "politics not science," is a detailed rebuttal of pseudo-scientific arguments made by the Zambian Jesuits for rejecting biotech food aid. "They claim their objection is a scientifically-based concern about human health and the environment," said Professor Drew Kershen, a law professor at the University of Oklahoma. "But their own documents show they're more concerned about protecting economic interests or soil microorganisms than human lives. And their environmental concerns are based on ideology rather than available evidence."
Information available on the Centre for Theological Reflection website reveals that the Jesuits would accept GM corn if it is milled before being imported. But, while that would prevent the corn from being planted in Zambia, it would not change the safety of the food. Furthermore, over 18,000 tons of GM food aid from the United States was distributed in Zambia during a smaller food crisis in 2001. Yet no health or economic concerns were raised at that time, nor did any arise. "Those of us who are Catholic fear that the Zambian Jesuits are squandering the reputation of the Church for goals that are political, not theological," said Professor Wayne Parrott, a plant geneticist at the University of Georgia.
The report, "To Die or Not To Die: This is the Problem," can be downloaded on the Internet at http://www.agbioworld.org/pdf/To_Die_or_not_to_Die.pdf.
North American press contact: C.S. Prakash at
1-334-663-1511, or prakash@tusk.edu.
Latin American press contact: Wayne Parrott, phone at
1-796-542-0928, or wparrott@arches.uga.edu.
European press contact: Piero Morandini, phone at
+39-02-503-14835., or piero.morandini@unimi.it.