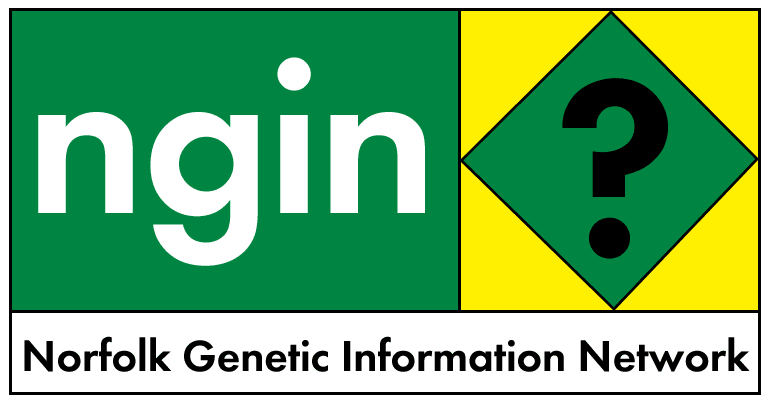 17 January 2002
RED PEPPER ARTICLE 'ORGANIC FARMERS SUE' + HOW TO SUPPORT
Funds to support this class action suit are being raised through the SOD Organic Agriculture
Protection Fund. The SOD website, www.saskorganic.com contains further information by clicking on Organic Agricultural Protection Fund. Further information can be obtained through Arnold Taylor at (+1) 306 252 2783 or Marc Loiselle at (+1) 306 258 2192, or email Marc Loiselle at loiselle@sk.sympatico.ca
---
Organic Farmers Sue Monsanto and Aventis
by Don Kossick, Saskatoon, Canada
History was being made on January 10th when two Saskatchewan organic farmers Larry Hoffman and Dale Beaudoin filed a class action against Monsanto and Aventis on behalf of all certified organic farmers in Saskatchewan. The class suit seeks compensation for damages caused by Monsanto and Aventis genetically engineered canola, and an injunction to prevent Monsanto from introducing GE Wheat in Saskatchewan.
In a charged press conference atmosphere organic farmer Arnold Taylor, President of the Saskatchewan Organic Directorate (SOD), who is supporting the class action suit, went through the claims against Monsanto and Aventis: GE Canola has spread across the Prairies and contaminated conventional crops so extensively that most certified organic grain farmers no longer attempt to grow canola.
Monsanto and Aventis when introducing their GE canolas should have known, or ought to have known that the genetically engineered canola would spread and contaminate the environment. The companies had no regard for the damage these crops would cause to organic agriculture.
The claim alleges that loss of canola as an organic crop has robbed organic farmers of a high-paying and growing market. Organic customers have a zero tolerance for genetically engineered crops.
"Organic farmers believe the same thing will happen to wheat if GE wheat is introduced", stated Arnold Taylor. He said, "Since wheat is the cornerstone of prairie agriculture, and essential for organic crop rotations, losing wheat to genetic contamination would devastate organic farming in Saskatchewan."
Arnold Taylor further stated, ""We've been forced to live with GE canola. We've asked for a moratorium on GE wheat, we've lobbied to change the variety registration process, and we've just hit a brick wall. We feel we have no choice left but to pursue legal action. This is a matter of survival for organic agriculture in Saskatchewan."
The Statement of Claim declares, "the defendant, Monsanto Canada, unless restrained by this honourable Court intends to release its GM wheat into the Saskatchewan environment on an unrestricted basis, without regard to the damage its gene may cause to wheat crops values and certified organic farmers".
If the action is certified as a class action by the Court under Saskatchewan's recently enacted Class Actions Act, all certified organic farmers in Saskatchewan will be represented, with the possibility that other Canadian certified organic grain farmers residing outside Saskatchewan being given the option of participating at a later date.
The suit seeks to hold Monsanto and Aventis responsible for any GM contamination on multiple grounds including negligence, nuisance, trespass, pollution under the Saskatchewan Environmental Management and Protection Act and failure to conduct an environmental assessment and seek ministerial approval as required by the Environmental Assessment Act of Saskatchewan.
Terry Zakreski, legal counsel representing the Plaintiffs, indicated that the next significant step in the process is to request that the Court certify the action as a class action under the Act, which he anticipates will take place within a few months.
He also stated, " If the Federal government wishes to proceed with the approval for the unconfined release into the environment of GE Wheat we would apply to ask that decision be set aside relying on federal environmental legislation".
Marc Loiselle, a SOD director and organic farmer from Vonda, Saskatchewan stated, "in Saskatchewan we are directly affected by the introduction of GE herbecide tolerant canola and possible wheat in the very near future if it is not stopped soon. GE Canola and other GE crops can not be contained within specific fields because of the genetic drift of their novel traits, such as the RoundUp Ready gene, by the spreading of pollen and seed and GE Wheat will be no different".
"We cannot out our faith in a post-harvest segregation system for GE Wheat, when it can not even be segregated in the field when it is growing", said Marc Loiselle.
Marc Loiselle stated, " If farmers do not take a stand on limits to patenting and how bio technology is used to alter seeds such as wheat; we risk losing our market access, loss of income, loss of choice, as well as losing control over what we produce, how we produce it, what value it has, and who will buy it. this would also be an unacceptable situation for consumers who are ultimately the market for the product we produce".
"We are formally asking the federal government to do a full environmental assessment that considers the overall socio-economic impact of GE Wheat", said Loiselle.
Marc Loiselle concluded, "We want the right to farm GMO free and the right to eat GMO free".
Joan Harrison, a non farmer member of SOD discussed the significance of the class action suit for urban consumers saying "as a consumer I feel it is very important to support organic farmers in their efforts to stop the introduction of more GMO food crops."
"Wheat is a very basic food. It is hard to eat a meal that does not include it in some form. If genetic engineered wheat is registered in Canada and grown on the Canadian prairies, then the inevitable pollution will occur and local farmers will lose a very important crop and consumers will be in the ridiculous position of having to buy organic wheat elsewhere", said Joan Harrison.
She pointed out that consumers are demanding organic products. Organic sales are growing by 20 per cent annually and will reach 3.5 billion dollars by 2005. A recent US study shows that one third of consumers are buying some organic items which are commonly available in many supermarkets. Western Europeans have embraced organic food enthusiastically, with the Danish leading the way.
Given the Canadian and Saskatchewan reliance on the export of wheat and other crops the class action suit targets the vulnerability of this export market if it is contaminated by GE varieties and the economic and social jeopardy that farm communities are facing.. The introduction of GE Wheat will destroy the ability to produce certified organic wheat.
SOD is confident that there is mass support for their class action suit from the organic farmers of Saskatchewan, conventional farmers who will have their crops polluted as well by GE Wheat, and from consumers who want non GE food. Arnold Taylor stated, "We are asking organic farmers, conventional farmers, processors, traders and consumers to support this action with all they have got - our very future is at stake. We are trying to build a grand alliance and this alliance is anticipated to become world-wide".
---
Don Kossick is an independent journalist with
www.makingthelinksradio.com