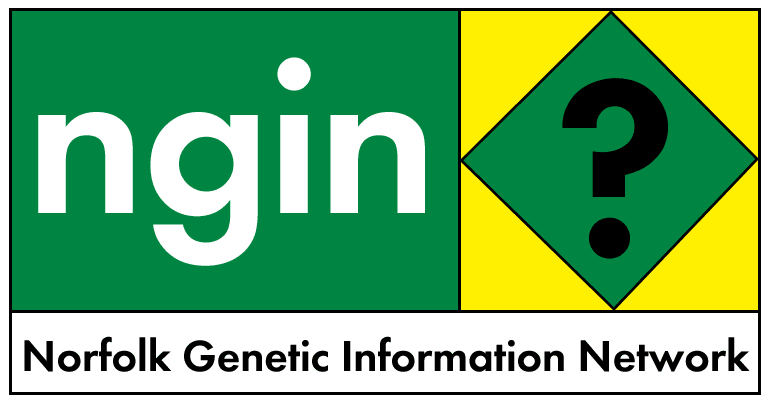 17 August 2002
GM STORM LOOMS/BLAIR WALKS THROUGH BIOTECH MINEFIELD
1. Sowing distrust: Europe goes against the grain on GM
2. GM storm looms as consumers fight shy
Blair walks through biotech minefield heading for clash with consumers and environment lobby over GM food
***
1. Sowing distrust
Europe goes against the grain on GM
Leader, Saturday August 17, 2002, The Guardian
http://www.guardian.co.uk/gmdebate/Story/0,2763,776160,00.html
The minister could not have been blunter. "There is enormous international pressure to allow GM crops and seeds in this country... from the biotech companies. They are going through national governments and the world trade organisation and pressurising the EU." Thank you Elliot Morley, from the Department for Environment, Food and Rural Affairs, for your honesty on the Today programme over genetically modified crops. The British government has to decide between American corporations, which want access to European markets, and its own citizens, who fear a new technology which appears untested and threatening. As Mr Morley makes clear, it is big business which is making its presence felt in Whitehall. Its message of more food produced with less pesticide was enthusiastically endorsed by the first Blair administration which only retreated in the face of public hostility.
It is ironic, then, that the industry is helping to highlight the disadvantages of GM crops rather than their advantages. Revelations that biotechnology company Aventis planted the wrong type of seeds for three years in 14 rapeseed fields across the country as part of GM crop trials will sow more distrust than trust. The mistake was compounded by the fact the rogue crop contained antibiotic genes, raising the possibility these might flow into unmodified neighbours and produce undesirable traits. This concern had been planted in peoples' minds earlier this week when scientists claimed certain weeds and GM food crops readily swapped genes, producing hardier strains of unwanted vegetation. Proponents of hi-tech crops insist the blunder is a technical one and that there is no danger - pointing out that the "impure" rapeseed has been grown safely in Canada for a number of years. But Aventis, which could be prosecuted, has undermined this defence by failing to comply with the conditions of the field trials.
The trials were part of a deal between industry and government - in return for exhaustive safety testing to reassure the public, companies would agree to a three-year moratorium on commercial GM planting. This expires in 2003, but it is unlikely that Britain will soon be reaping a GM harvest. The reason is that the decision on whether to proceed with GM farming needs to be taken at a European level. Brussels is trying to resolve the issue, but much of Europe remains unconvinced of GM food's benefits. Resistance is fierce on the continent. In countries like France and Greece governments have imposed a moratorium without industry approval, illegal under international law.
This has angered the United States, where most of the big GM crop companies reside. Washington is threatening to launch a trade war unless firms like Monsanto can sell GM grain and seed in Europe. Such an entanglement moves closer every day that the issue remains unresolved. The US knows that the spring planting season will be missed and that the next window of opportunity for many GM crops is early 2004. This may explain why Mr Morley floated the possibility of extending the moratorium on growing GM crops in Britain, a move that increases the likelihood of an entanglement between Washington and Brussels. Before either side reaches for its lawyers, both should consider the root of the problem: why the European consumer does not want GM food. Unless the public can be convinced that the environment will be unharmed and the world's food supply will not be in the hands of a few large corporates, it is unlikely GM crops will be widely accepted in Europe.
***
2. GM storm looms as consumers fight shy
Blair walks through biotech minefield heading for clash with consumers and environment lobby over GM food
Paul Brown, environment correspondent
Saturday August 17, 2002, The Guardian
http://www.guardian.co.uk/gmdebate/Story/0,2763,776067,00.html
Tony Blair and his government appear to be on a collision course with consumers, who remain deeply suspicious of GM food, and the environment movement, which sees GM crops as a danger.
Thursday's revelation that Aventis Crop Science had been planting seed contaminated with antibiotic strains for three years without anyone realising has seen fears about the technology re-emerge. It will be much harder to convince consumers, who still refuse to touch GM products, and organic farmers and environmentalists that the countryside and traditional farming is not threatened by the technology.
The prime minister was convinced of the opposite by the industry minister Lord Sainsbury before the 1997 election; that GM farming was the future and that UK industry should grab a share of it. Now he wants to allow commercial growing of crops as quickly as possible.
The three year moratorium on commercial planting of GM crops is drawing to a close. A decision on whether to allow full commercial exploitation of the technology has to be made soon and Mr Blair is under heavy pressure from the biotech industry and Lord Sainsbury, its greatest fan, to come to a quick decision.
The prime minister's impatience with Michael Meacher, the only minister who urges caution and is seen by No 10 to stand in his way, became public when Mr Blair tried to drop his environment minister from the team attending the Earth summit in Johannesburg next week. After public protest John Prescott, the deputy prime minister, reinstated him - but it was not the first time Mr Meacher and Mr Blair had crossed swords.
During the mini-reshuffle brought about by the resignation of Stephen Byers from transport, Mr Blair tried to push Mr Meacher into a less high profile post. It is said that Mr Meacher threatened to resign from the government altogether rather than be moved just before the Earth summit. Mr Blair was said to have been advised that Mr Meacher might become a very troublesome backbencher.
The last crop of winter oil seed rape is about to be planted and the ground prepared for an announcement. But first it is necessary to appear to have consulted as widely as possible and the government has embarked on a "countrywide debate" on the future of GM in Britain.
The debate was the brainchild of the agriculture environment biotechnology commission, a quango set up to look at public opinion, consumer choice, and economic impacts of GM. This body, comprised of all shades of opinion on GM, concluded that the government had introduced trials in the first place without proper information being given to those affected.
They proposed a [pounds]1m consultation exercise, involving public meetings and ministers such as Margaret Beckett, the environment secretary, touring the country testing the water.
In a lukewarm reply the prime minister, reported by critics to be "still besotted by the technology", agreed to [pounds]250,000 being spent.
But the signs are that the Blair administration is walking into a biotechnology minefield. In the three years since the field trials were proposed, scientific evidence that the technology has dangers has grown. In the last few days there has been new research showing that cross fertilisation between GM crops and weeds can lead to a new generation of superweeds. These would be resistant to the same herbicides that had once made the crops special and wiped out their supposed advantages.
Rather than consumers' fears having been allayed during the three years of the trials, attitudes have if anything hardened. Supermarkets, after at first hedging their bets, have withdrawn GM products from their shelves and insisted that the entire supply chain, including animal feed, is GM free. Manufacturers and even restaurants find "GM free" is a selling point.
The actions of Greenpeace and individuals who have pulled up crops to protect the countryside, and particularly organic crops, have attracted widespread public support and relatively little condemnation as acts of vandalism.
Opponents argue that against this backdrop farmers would be mad to want to grow GM crops. Even if they escaped the vandals, where would their markets be?
Aventis Crop Science, the company running the oil seed rape trails, which might be prosecuted as a result of the still unexplained contamination of three years' of crops, remains quietly confident. Julian Little, its spokesman, said: "As soon as we realised there was a problem we told the government. It is unfortunate, but the crops are very similar and the difference was hard to detect. GM remains one of the world's most tightly regulated industries and we are confident that the technology is safe."
He said the company was also confident that the results of the trials would show that biodiversity in the British countryside was not affected or would improve with biotechnology. It was also possible for conventional farming, organics and organic agriculture to coexist in Britain. "The technology still has huge development potential," he said.
Pete Riley, from Friends of the Earth, said "Blair is out of step with consumers and is not prepared to listen to the precautionary approach being pushed by Meacher. In our view the dangers to the countryside and biodiversity are real.
"It similar to when DDT and that generation of chemicals was used to destroy pests. It seemed like a good idea at the time, but the consequences 10 to 15 years down the line were terrifying and these chemicals were banned. I hope we are not starting on that process again, this time with biotechnology - with results that might not be reversible."
The pros and cons of altering nature
Pros [these are all theoretical and there are alternative ways of achieving higher yields, salt resistance etc. without any use of genetic engineering]
Higher yields for farmers
Better resistance to virus and fungus attack so reducing the need to use chemicals
Reduces the need for spraying herbicides. Because the crop is weedkiller resistant the weeds need only be sprayed when they become a nuisance
Genes could add beneficial food additives to plants to reduce heart disease or vitamin deficiency
Production of edible vaccines in tomatoes or bananas, such as hepatitis B in developing countries Drought and salt resistant varieties for countries with poor land and/or low rainfall, particularly where bad irrigation has damaged the soil
GM trees would contain fewer contaminates and grow faster so paper making would cause less pollution.
Cons
Food safety is not guaranteed and not tested.
Biotechnology could alter characteristics of staple crops such as potatoes and wheat Antibiotic marker genes could add to problems of resistance of bacteria to antibiotics in human and veterinary medicines.
No benefit to the consumer in reduced prices.
GM contamination of organic and conventional crops seen as inevitable in Britain
Farmers who grow and sell GM-free seeds or save their own seeds face them being contaminated by cross pollination from GM crops
Honey will be contaminated with GM pollen
Superweeds with herbicide resistant genes - already a problem in Canada
Weedkillers used on GM crops could kill all plants except the crop leaving nothing for insects and birds to feed on, damaging biodiversity