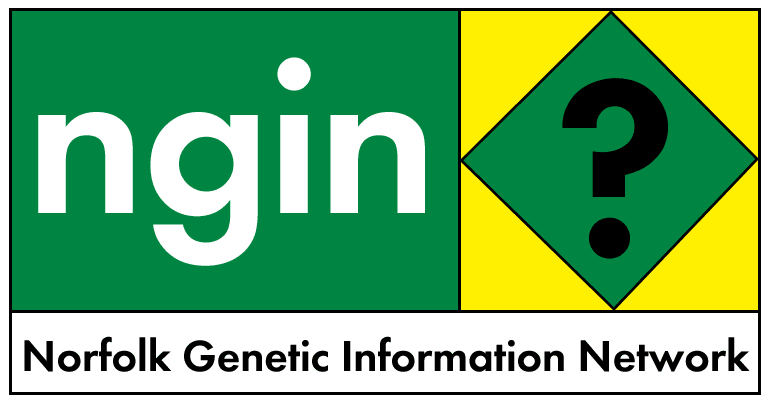 17 August 2002
SPREAD OF GE SEEDS
"OK, we know that cross-pollination will occur but we've got thirty years of experience to say we know how far pollen will travel. And therefore what we've done is we'll grow a GM crop at a distance away from a non-GM crop, so the people that want non-GM can buy non-GM, and the people that want GM can buy GM. The two will not get mixed up. Everybody will have the right to choose."
Dr Paul Rylott, Seed Manager for AVENTIS on 'Matter of Fact', BBC2 Eastern Region, broadcast 12 October 2000
"There is enormous international pressure to allow GM crops and seeds in this country... from the biotech companies. They are going through national governments and the world trade organisation and pressurising the EU." - Elliot Morley, Minister in the UK's Department for Environment, Food and Rural Affairs
1. "Scare tactics" accusations over GE seed
2. SPREAD OF GE SEEDS
3. ZAMBIA TO REFUSE GM FOOD AID, SAYS DIPLOMAT
4. Case for GM food remains hard to stomach - Independent
***
1. "Scare tactics" accusations over GE seed
http://www.lifesciencenz.com/news-detail.asp?newsID=2248
Press Release, GE Free NZ, August 16, 2002
The biotechnology companies who claimed GM crops can be kept separate from non GE crops are to blame for the most recent contamination of corn in New Zealand, and some in the industry have mislead people by claiming to support 'Choice'. Forcing thresholds of contamination will no longer give consumers the right to eat GE-Free food.
The destruction of contaminated seed is a terrible waste made necessary by industry claims to "manage the risks" and prevent contamination. With hunger facing Southern Africa, and those countries also pleading for GM-Free food, those companies that have caused the contamination worldwide stand condemned with blood on their hands.
The government must act now by undertaking a full audit of what crops are and are not GE contaminated. MAF must extend the zero tolerance on GE seed to a wider range of crops.
Industry claimed at the Royal Commission on Genetic Modification that GM and GM-Free production could coexist allowing people to choose to avoid GM. Now - even though no GM crops are grown commercially in New Zealand industry are claiming they cannot do that, and that it is too late.
"Some in the Life Sciences industry now want to deny everyone any choice by forcing acceptance of a threshold of contamination," says GE-Free NZ spokesperson Jon Carapiet.
"It's like saying consumers must accept a "little bit" of foot and mouth disease, or "a little bit of" asbestos and leaves them no choice. Within a year of promising one thing they are saying the opposite."
"The Royal Commission seems to have been lied to. The Commission recommended that the government help with labelling for "GE-Free" foods, and industry said they backed the right for people to choose. They now say is "impossible" without closing the border. Is that scaremongering PR spin or is it true?"
GE-Free NZ (in food and environment) believes an audit and a full inquiry are needed. Industry must state which other crops they think will be most likely to be contaminated and these must be given priority by MAF. If these products are too contaminated with illegal GE constructs to label 'GE-Free' the companies will have to pay.
"Are they claiming it is all too late for GE-Free food-production in New Zealand, and for our exports to benefit from that claim? That is a loss of billions of dollars".
"Companies must own up and say what other crops may be affected by GM. The government must fund MAF to conduct a national audit We know crops like wheat, stone fruits , olives and avocados are all GE-Free in New Zealand. What are the others?"
***
2. SPREAD OF GE SEEDS UNLIKELY - SUTTON
NZPA , August 16, 2002 [via Agnet]
Biosecurity Minister Jim Sutton was cited as saying today he cannot rule out the possibility that neighbouring crops have been affected by the GE-contaminated maize seeds discovered last week in Pukekohe and Gisborne, adding, "I think you could say it was unlikely, but it is something that is being checked out. We're now down to checking out unlikely possibilities."
The story says that the N.Z. Ministry of Agriculture and Forestry today began burning the 30 tonnes of contaminated seeds at Auckland Airport's incinerator - a job that could take up to 10 days to complete as puzzled scientists worked out how the contamination occurred.
MAF biosecurity director Richard Ivess was cited as saying that further testing by the Australian seed importer, Pacific Seeds, had confirmed the contamination. Company international manager Nick Gardner was cited as saying the tests confirmed "low-level" contamination at less than 0.5 percent, but they were also mystified by test results, adding, "I have to say we simply don't know why the tests are giving us these results.
We did test seed that was planted. We have more than complied with New Zealand regulations in doing that, and we still are mystified as to why there is a change between the two (tests)."
The ministry has ordered further testing at accredited laboratories in Melbourne and the United States. It will be at least a week before the results of these tests are known.
The harvested seed, hybridised from four lines of parent stock from the US, was certified GE-free when it left the US last year but no testing regime for GE contamination was in place for maize seed in New Zealand at that time.
Mr Ivess said either the seed was contaminated before it left the US or after it arrived in New Zealand.
Ministry officials said the seed was not grown for consumption, and none of it had entered the food chain.
***
3. ZAMBIA TO REFUSE GM FOOD AID, SAYS DIPLOMAT
Aug. 16/02 [via agnet]
LONDON - Silumelume Mubukwanu, Zambia's High Commissioner to London, was cited as saying Friday that Zambia will refuse to accept food aid that has been genetically modified even though it faces an acute hunger crisis.
The story says that the U.N. World Food Programme urged Zambia this week to decide whether to accept genetically modified maize, saying a shipment destined for the country could otherwise be diverted.
Asked if there was any way his government would accept the GM maize, Mubukwanu was quoted as saying, "The answer is an emphatic no on the grounds that too much is unknown about GM foods yet. The fact that the people are starving doesn't mean that we should allow them to eat what they don't know.
Mubukwanu said Zambia was appealing to nations like Britain, Germany, Japan and the United States for money to buy "the ordinary food that the people in Zambia normally eat."

Zambia, Mozambique and Zimbabwe have all expressed reservations over offers of GM grain, despite a food shortage that threatens up to 13 million people in southern Africa.
***
4. The case for genetically modified food remains hard to stomach
Leader, The Independent, 17 August 2002
If the Government and its allies in the scientific community and the biotechnology industries want to persuade us of the benefits of genetically modified crops, then they will have to be a great deal more careful about the way they conduct their trials. That a variety of unauthorised genetically modified oil seed rape has been grown in 14 fields in England and Scotland has not exactly inspired confidence in the great experiment.
The truth, of course, is that, as the Soil Association says, these trials were always an accident waiting to happen, and this latest incident is not the first of its kind. It is, however, one to take very seriously, because the unauthorised variety of oil seed rape that has been grown contains an extra gene, which makes it resistant to antibiotics. There are serious concerns about the use of such antibiotic-resistant genes because of how they may alter the effectiveness of antibiotic medicines in treating illness in humans and animals.
What is still more depressing about this episode is the Government's reaction to it. The Government, as was at first mooted, should have imposed an an immediate moratorium on all GM crop trials to allow time for a thorough investigation into the problem and an opportunity to review whether other trials had been similarly contaminated. As importantly, it would have also reassured an anxious public that ministers were taking their concerns seriously. Yet the minister responsible, Elliot Morley, has set his face against a pause in the research and contented himself with an investigation and a statement that he is "very annoyed" with the lapse in quality control at Aventis Crop Science, the company responsible. That is complacent.
But the manifest problems involved in open-air crop trials do not mean that all research into genetically modified food or other organisms is equally dangerous. Indeed, quite the reverse; only last week this newspaper reported on the tremendous potential of RNA intervention. RNA - a close cousin of DNA, the molecule of inheritance - can switch off genes and may, in time, revolutionise the treatment of cancer.
So we need not live in fear of all advanced research in this field, even though it can produce some bizarre achievements, such as fluorescent monkeys, to take one recent example. By the same token, neither should we necessarily live in fear of genetically modified food. We should be ready to look at its risks and its benefits as dispassionately as possible. In doing so, we should try to avoid the sort of emotionally charged language that so often accompanies any debate on the subject - those who call it "Frankenfood" hardly advance the cause of public understanding of science.
It is probable that some GM varieties will result in higher-yielding, more hardy versions of, say, maize and rice that will help to feed the poorest of the world. In one sense it is nothing new; we have been improving crops and farm animals through cross-fertilisation, hybridisation, domestication and selective breeding for many centuries. But genetic manipulation is qualitatively different, as it involves doing something that is virtually impossible in nature, and therein lies the legitimate concern about field trials.
As with nuclear power, the benefits of GM food could be immense, but the risks seem unacceptably high. Forty years ago the scientific consensus was that atomic energy was completely safe and that it would deliver limitless, free electricity, both claims that we now know to have been over-optimistic, to put it mildly. With accidents and mishaps attending so many GM trials, there is little to convince a sceptical public to embrace this particular technological leap forward.