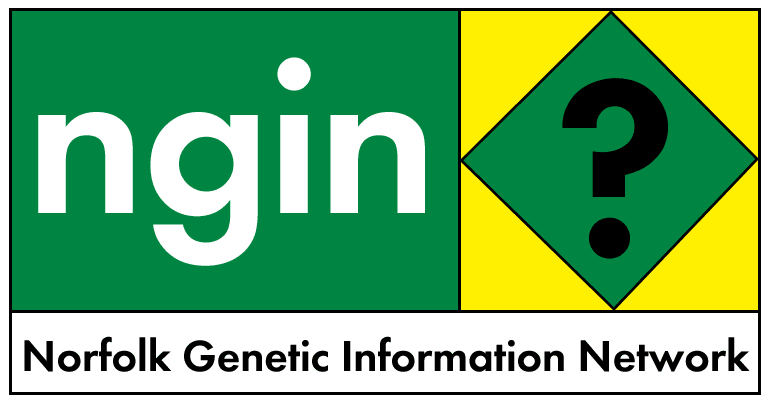 18 January 2003

BRAZIL TO SEND BACK OR DESTROY US GMO CORN SHIPMENT/MONSANTO IN THE PHILIPPINES

"In Maltang, a thousand farmers and supporters uprooted the test Bt corn in protest against the government's approval leading to GE contamination. The suspicious circumstances behind the approval of Monsanto's Bt corn licence needs to be investigated." (item 2)

1.BRAZIL TO SEND BACK OR DESTROY US GMO CORN SHIPMENT
2.Monsanto in the Philippines

***

1.BRAZIL TO SEND BACK OR DESTROY US GMO CORN SHIPMENT

January 17, 2003
Dow Jones [via Agnet]

Sao Paulo - The Brazilian government was cited as apprehending a U.S. corn shipment this week after traces of genetically modified produce were found and have demanded it be return or for it to be incinerated, according to an Agriculture Ministry press statement.

Health and safety officers at the southern port of Itajai discovered a small amount of GMO produce, which is illegal in Brazil, in a 7,400-metric-ton load. The corn was being imported by the National Starch Chemical Industrial which produces starch for both the food and paper industries, said press reports.

***

2.BusinessWorld (The Philippines) January 16, 2003

Monsanto's Bt corn
Bernardo V. Lopez

Monsanto is an American multinational which recently got a controversial license to commercially produce a GE crop, namely the Bt Corn. Prior to this, Monsanto, together with another American multinational, Pioneer Hi-bred, had licenses, but only for field testing of Bt corn. Pioneer used Monsanto's Bt corn strain in its tests. Pioneer has announced it will apply for the same commercial license that Monsanto got. Monsanto is a producer of highly toxic chemicals not only for industrial, but also for military uses. It is the maker of the deadly PCB and the infamous Agent Orange, the powerful defoliant used in the Vietnam war which led to the biggest class action suit in the US ever, when thousands of GIs developed warped reproductive systems. Bt stands for bacillus thuringiensis, a bacteria which naturally produces a powerful insecticide. The gene traits of the bacteria were integrated into the genes of the Bt corn, which has now become resistant to the corn borer, a known corn pest. American farmers, however, report that the corn borer is now developing immunity to the toxin, nullifying the benefits of Bt corn in the long term. Filipino organic farmers have effective non-chemical ways of vanquishing the corn borer by simply "timing" the planting date. This concept is actually a thousand years old, used by Hanunoo Mangyans during pre-Hispanic times. We therefore have no use for Bt corn. The controversy involves questions of how safe Bt corn is, not only to humans but to the entire ecology. In the past, insects fed with Bt corn died, specifically the Monarch butterfly and the Lacewing.

In spite of this, pro-GE scientists claim it is safe for humans. They say the DNA of the Bt corn would not survive the human stomach. The British Medical Association, however, reported to the Scottish parliament that there were questions regarding its safety. A study by the University of Newcastle also reported that in a human feed test, the DNA of GE-soya indeed survived the human stomach, implying that the claims of pro-GE scientists were wrong. Aside from harm to humans, the issue is ecological. In Europe, Monsanto's license application for the gene sequences of its GE soya was approved. Later, a Belgian scientists discovered additional sequences not seen by Monsanto, which their scientists pooh-poohed as "junk DNA." In other words, GE is still a new and imprecise technology with many dangerous unknowns. These unseen gene sequences can yield ecological havoc, disrupting ecological balance or the food chain, which may be discovered only later, when it is irreversible. This is the core issue in GE technology. It is irreversible because once we plant Bt corn here, its windblown or insect-carried pollen can contaminate non-Bt corn near the area. In other words, if the Philippines goes GE now and these problems prop up later, it will be too late to reverse the situation. This is why Brazil and European nations are adamantly against GE. The original field testing done by Monsanto and Pioneer were in open fields, in violation of the ecological requirement for closed greenhouses to avoid contamination. They were not sensitive to the harm, but only to the quality of their product. And the government failed to see this. Countries which go GE are normally poor Third World countries like Indonesia and Latin American nations or rich Old World countries like France and Germany. In Third World countries, there have been reports of government officials accepting luxurious junkets from multinationals in return for endorsement. In the affluent Old World, where this is not practiced, the movement against GE is naturally stronger. GE actually emanates from the US and Canada, the biggest producer of Bt corn. They need this to minimize production cost of beef and poultry. Also, through GE, the multinationals will have a monopoly on GE seeds sold to farmers, making the Third World dependent on multinationals for its food security. This means huge windfall profits for Monsanto and Pioneer. Although no negative effects have been seen in livestock or in humans taking Bt corn in the US or Canada so far, there have been no exhaustive studies on its effects. Remember that after claiming it was "safe," it took about 10 years after its release before an anti-cholesterol pill was pulled out of the global market last year because many deaths were traced to it.

The announced provinces for commercial production of Bt corn are Isabela, Bukidnon and South Cotabato, the same areas for field tests. It is critical for the general public to know these "GE corn-contaminated villages" due to open-air field tests: in Isabela: Alinguigan 2nd in Ilagan; Carulay in Echague, and Villaluna in Cauayan. In Bukidnon: Centro Poblacion in Dangcagan, West Poblacion in Kibawe and Kadilangan, and San Miguel in Maramag. In South Cotabato: Glamang in Polomolok; Liberty and Maltang in Tampakan; and Paraiso in Koronadal. Finally, Palayon in Tigaon in Camarines Sur and Lagao in General Santos City. In Maltang, a thousand farmers and supporters uprooted the test Bt corn in protest against the government's approval leading to GE contamination. The suspicious circumstances behind the approval of Monsanto's Bt corn license needs to be investigated. Bureau of Plant Industries (BPI) director Blo Umpar Adiong, in a "midnight decision," approved the license on Dec. 4, 2002, one day before former Agriculture secretary Montemayor stepped down from office. Montemayor reported that he was never informed of the decision. Current Agriculture Secretary Luisito Lorenzo denied he approved it, but added that there was "nothing wrong" with GE crops, giving his implicit approval. DoH joined the fray with an official statement saying GE is safe in spite of the lack of studies and data, and in spite of the claim of the British Medical Association questioning its safety. Why are government people pro-GE? Ask Indonesia and Latin America where the junkets were reported. Are multinationals offering all sorts of jobs or benefits or trips or plain "consulting fees" to those who have influence in the approval of licenses? We direct this question to Monsanto, Pioneer, to the DA, BPI, DoST, NCBP and DoH, the government agencies which are pro-GE and were somehow instrumental to approving licenses. The National Commission on Bio-safety of the Philippines (NCBP), which the Department of Science and Technology (DoST) chairs, approved the erroneous open-air field tests conducted by Monsanto and Pioneer. Are we being had by our own people in government in cahoots with powerful multinationals with their big PR budgets? Or are they all beyond suspicion? We demand some answers from Monsanto and those mentioned above. eastwind@edsamail.com.ph

This article is based on interviews of Greenpeace and Searice, which lead the protest over the proliferation of genetically engineered (GE) crops in the Philippines.