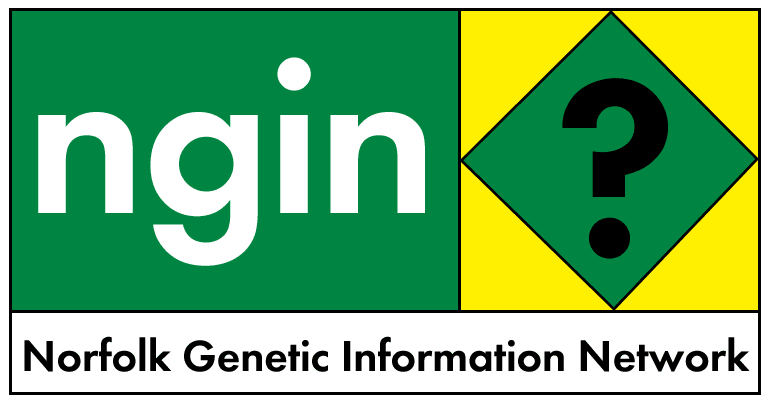 18 February 2003

GM CROPS AND WAR/GENE SNATCHERS/GUN THREAT/GOODBYE DOLLY/WHY?

*Goodbye Dolly
*Invasion of the gene snatchers
*GM farmer denies gun threat to BBC
*GM crops 'threaten exports'
*GRAINS COUNCIL CALLS FOR REVIEW OF IMPORT PROTOCOL
*WHY? - George Monbiot
*Rallying against a war in America
*GM Crops and War - one struggle

***

Goodbye Dolly

By Helen Briggs
BBC News Online science reporter [excerpt]
http://news.bbc.co.uk/2/hi/science/nature/2764069.stm

Dolly the sheep, the first animal cloned from an adult cell, has died.

Scientists at the Roslin Institute near Edinburgh, where she was born, say she was put down after developing a lung disease.

Under normal circumstances, sheep can live for 10 to 16 years - so at six she was relatively young.

Coming only a week after the sudden death of the first sheep cloned in Australia, it is bound to raise fresh fears about the wisdom of cloning.

In December, the company, Clonaid, claimed to have created the world's first cloned baby but has failed to provide any proof.

***

Invasion of the gene snatchers

(Thursday, Feb. 13, 2003 -- CropChoice news) -- The Mexican state of
Oaxaca is the global center for corn diversity and home to the commercial varieties of corn grown throughout the world. At least, it was until an invasion of the gene snatchers!

This Saturday (Feb 15, 2003) at 9AM Pacific, the Food Chain with Michael Olson hosts University of California, Berkeley Professor Ignacio Chapela for a rebroadcast of his controversial claim that genetically-engineered corn has taken over the DNA of native races of corn throughout Mexico.

(Listen here: http://www.metrofarm.com/index.asp?cat=40088 ) Topics will include how genetically-engineered corn, despite being illegal, came to be planted throughout Mexico; Chapela's controversial claim that patented genes have contaminated the DNA of native races of corn; and speculation as to who actually now owns those native races of corn.

***

GM farmer denies gun threat to BBC

The Scotsman
FRANK URQUHART
http://www.thescotsman.co.uk/index.cfm?id=204412003

THE farmer at the centre of Scotland's controversial genetically modified crop trials yesterday denied threatening to shoot a BBC cameraman planning to film the latest protest damage at her remote farm.

Shirley Harrison admitted that she had erected a sign warning Danger - Lady Farmer on her land and told a BBC news executive she had guns under a cupboard and that she was "out of control".

But she vehemently refuted claims that she had warned the man from the BBC she was not to be trusted and that she had guns and would use them. Mrs Harrison told Aberdeen Sheriff Court her remarks had been nothing more than a "childish and theatrical bluff".

And she spoke of her fear when, later that day, two men claiming to be police officers arrived at her Aberdeenshire home and removed an arsenal of weapons and ammunition, stored in a cupboard under her stairs. Included in the haul was .22 rifle and its silencer, a .243 rifle with a telescopic sight, and two double-barrelled shotguns.

Mrs Harrison, 56, of Newcraig Farm, Daviot, near Oldmeldrum was giving evidence at the first day of her civil action against Grampian Police to secure the return of her weapons and her firearms and shotgun certificates.

She explained that her farm had been attacked on a number of occasions and crops destroyed by GM protesters after she started a series of field trials on genetically modified oil seed rape on her farm in April 2000.

Mrs Harrison, who agreed she was a staunch advocate of the use of genetically modified crops, told Sheriff Colin Harris she had regular dealings with the media because of the repeated attacks on her crops and had been contacted by Sandy Bremner, the news editor of the BBC in Aberdeen, following an incident on 5 October last year in which oil seed rape had been damaged by protesters.

Mr Bremner telephoned Mrs Harrison to inform her he was sending a cameraman out to the farm to take pictures of the field. She asked Mr Bremner to recall the cameraman as she did not want the damage to be filmed. News coverage would help the protesters' cause but "it wouldn't further mine", she said.

Mrs Harrison denied she had been in a highly agitated state or that she had shouted threats at Mr Bremner.

"I was perfectly rational," she told the court. "I have a naturally loud voice anyway."

She also denied telling Mr Bremner that she was not to be trusted and that she had guns and would use them.

Mrs Harrison explained: "I said, ŚRemember I have got guns in the cupboard.' I said it because I hoped he would not send out a cameraman to take pictures. He said, ŚAre you threatening to shoot the cameraman?' I said, ŚNo, Sandy, I am not threatening to shoot the cameraman'. I never said I was going to shoot the cameraman. I then just upped the ante. I just shouted down the phone, ŚI am out of control, keep away from me, keep away from me.' I said, ŚSandy, I hope you got the message."

Questioned by her counsel, Charles Boag-Thomson, QC, Mrs Harrison denied there had been any serious intent behind any of her remarks.

"It was a theatrical bluff - a tactical bluff. It was childish... the whole conversation, I am afraid, was very childish on my part. I won't be doing that again. It wasn't the brightest move on my part."

Mrs Harrison then told of her fears when a police inspector and a constable arrived at her farm later that day and confiscated her weapons.

She said the senior officer, Inspector Ian Swan, appeared to be "very cross" and that the two police officers were "talking in riddles".

The constable, she claimed, was smelling of drink.

"I was extremely concerned," she told the court. "I was frightened because I didn't know who these two men were. I had never encountered this before - not even in Nigeria or South Africa. They weren't civil. They were intimidating. They wanted to know where the guns were."

She continued: "It crossed my mind they couldn't be police. They could be anyone - protesters, the IRA - anyone who wants to get a quick gun from a farm. My reaction was to quickly hand over the guns so that they could get out of my house."

The hearing continues today.

***

GE crops 'threaten exports'

The Daily Telegraph, 17 Feb 03
http://www.dailytelegraph.news.com.au/common/story_page/ 0,5936,5994259%255E462,00.html

THE release of genetically engineered organisms must be halted otherwise the state will lose tens of millions of dollars in canola and wheat exports, the Greens said yesterday.

Greens MP Ian Cohen said he was alarmed the Office of Gene Technology Regulator would make a decision on the commercial release of GE canola within the next two months despite widespread concerns among farmers about contamination of organic crops under contract for export.

"Markets for genetically engineered produce are shrinking but the Australian Government is pushing this technology despite major NSW markets such as the European Union and Japan insisting on GE-free produce," he said. "There is strong resistance to the import of genetically engineered crops in the UK, EU, South-east Asia, Japan and South Korea.

"If NSW produce remains largely GE-free, we have a lucrative opportunity to supply to these international market places."

Mr Cohen said the period of time available to farmers to make submissions on the proposed commercial release of GE canola had been inadequate.

***

GRAINS COUNCIL CALLS FOR REVIEW OF IMPORT PROTOCOL

February 17, 2003
ABC News Online

The country's peak grower body, the Australian Grains Council has called for a review of the protocols for importing grain into Australia.

The call follows news that a bucket-load of imported corn, some of it genetically modified, fell into a shipment of wheat for export, while it was being unloaded at Appleton dock in Melbourne.

Council president Keith Perrett is concerned the breach happened and has called on the Australian Quarantine and Inspection Service to immediately review its procedures.

Mr Perrett says the Grains Council will consider banning imported grain, unless AQIS can guarantee its safety. "I think it's very difficult to put a stop to these imports when you're in the grip of a drought and we have livestock industries, many mixed farmers, grain producers and crop producers sourcing feed to keep their livestock alive, it's a very hard call to ask.

"But at the end of the day, if the protocols can't be managed to ensure that there's no risk to Australia's biosecurity then that's an option we have to look at."

***

WHY?

"Why, when the most urgent threat arising from illegal weapons of mass destruction is the nuclear confrontation between India and Pakistan, is the US government ignoring it and concentrating on Iraq? Why, if it believes human rights are so important, is it funding the oppression of the Algerians, the Uzbeks, the Palestinians, the Turkish Kurds and the Colombians? Why has the bombing of Iraq, rather than feeding the hungry, providing clean water or preventing disease, become the world's most urgent humanitarian concern? Why has it become so much more pressing than any other that it should command a budget four times the size of America's entire annual spending on overseas aid?

"...Strategic thinkers in the US have been planning this next stage of expansion for years. Paul Wolfowitz, now deputy secretary for defence, was writing about the need to invade Iraq in the mid-1990s. The impending war will not be fought over terrorism, anthrax, VX gas, Saddam Hussein, democracy or the treatment of the Iraqi people. It is, like almost all such enterprises, about the control of territory, resources and other nations' economies. Those who are planning it have recognised that their future dominance can be sustained by means of a simple economic formula: blood is a renewable resource; oil is not." George Monbiot, 'Too much of a good thing' The Guardian, February 18, 2003
http://www.guardian.co.uk/Columnists/Column/0,5673,897814,00.html
---
Rallying against a war
International Herald Tribune, Tuesday, February 18, 2003

The world might be wondering why only 400,000 people participated in the anti-war rally in New York on Saturday, on First Avenue near the United Nations. The answer is easy - the other 1.5 million were delayed or trapped by numerous obstacles set up by the city and its police force.

Public transportation was partially suspended. The bus services on First Avenue, which many people had planned on taking to the location, were shut down. Subways did not even stop at First and Third Avenue stops. People who finally tried to reach the area by walking in the bitter cold were turned away by police as far south as 34th Street and as far west as Third Avenue barricades - two long blocks or about a kilometer away from the demonstrations.

This is how President George W. Bush is planning for democracy in Iraq - by shutting up the nonconformists and to hell with freedom of speech. New York and Mayor Michael Bloomberg, I am disgusted that you went along with Bush.

Ursula Cornely, New York

***

GM Crops and War - two struggles or one?

Robert Vint

"Blair's not listening to us anymore - he's just listening to Bush and Big Business".

A comment on the GM 'Public Debate'? No, it was the main message from speakers to the two million at the Stop the War rally in Hyde Park.

The parallels between the push for GM crops and the push for war in the Middle East are remarkable. Both are being led by Bush and Blair, with Blair as Bush's poodle. Both are putting the health and livelihoods of millions at risk, especially in the Third World, without public consent. Both are being organised for the benefit of multinational corporations. It's no coincidence that the top officials in the US regime, from the President down, have been top officials in two industries - oil and GM crops. Bush is a Texan oil millionaire, the Agriculture Secretary was a Director of Calgene (now part of Monsanto) and the head of the Environmental Protection Agency was recruited from Monsanto.

...And both have provoked the mobilisation of global campaigns of resistance to US imperialism.

What is becoming ever clearer is that at the root of both crises, and many others, is the ongoing takeover of government by big business - a takeover that happened first in the USA and is now happening in Britain. It is a situation that will increasingly force elected governments to betray their own electors and to grovel to vast corporations in order to survive. The massive economic sanctions imposed on Germany by the USA as a punishment for voting the wrong way on war (possibly exceeding 20 billion dollars) are a rare revelation of the routine threats made by the USA to all nations that consider stepping out of line. Similar threats were made to Sri Lanka and Croatia when they banned GM food, forcing their surrender - and these threats are now being made against the EU. If EU nations end up supporting both war and GM crops it will not be because they believe in them - it will be because they could not afford the cost of US sanctions.

The links between war and GM crops are also highlighted in the article below published in the USA yesterday.

EXTRACT: "Europeans see the United States both as a military superpower and an agricultural superpower that acts as the world's bully."
...
Europe's Ban on Genetically Modified Foods Strains
Knight-Ridder Tribune, February 16, 2003
Wayne Falda, South Bend Tribune, Ind.