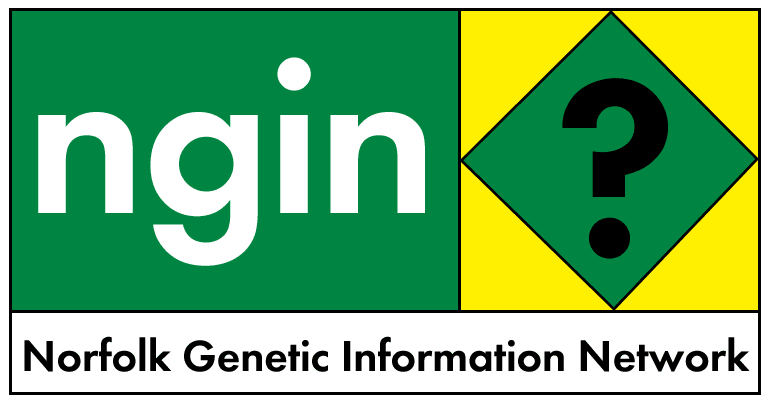 18 March 2002
BAYER TARGETS BRITAIN/BRIGHAM'S BACK/BINCOMBE BURIED
If you don't think they're setting the news agenda:
"GM food may prevent cancer
London - Eating organic food may help prevent cancer, heart attacks and strokes, a team of scientists in Britain..."
http://news.24.com/News24/Health/Health_News/0,1113,2-14-660_1158267,00.html
1. German GM giant to exploit Britain's relaxed environmental laws
2. Bincombe buried: Village to host five GM trials
3. Brigham hosts new GM trial
***
1. German GM giant to exploit opening in Britain's relaxed environmental laws
By Leo Lewis, Independent on Sunday
17 March 2002
http://news.independent.co.uk/business/news/story.jsp?story=275287
Bayer, the German chemicals and drugs giant, has struck a deal that allows it to move its genetically modified (GM) crop field-testing programme out of Germany and into Britain.
The strategy, which has been described by green lobby groups as "opportunist and cynical", has highlighted the discrepancies between environmental laws in different EC member countries, with the UK figuring as among the most relaxed.
Bayer's GM food strategy took a huge step forward in the latter part of last year when the group successfully won a Û7.25bn (pounds 4.5bn) bid to buy the French GM food group Aventis CropScience. Apart from being the biggest deal in Bayer's corporate history, the acquisition - expected to receive regulatory approval within weeks - turns the German group into the world's largest GM food company.
But as the group itself acknowledges, Bayer's purchase coincides with a major tightening of German environmental laws. Under significant domestic pressure from a strong green lobby, the German government is on the brink of finalising legislation that would ban all field-tests of GM crops in the country.
But Aventis CropScience has already organised a series of 66 field tests through the UK in the course of 2002, producing data that will now come directly to Bayer. The group defends the tests on the grounds that biotechnology researchers still need to find out more about plants and insects in a real environment.
Environmental concern groups have condemned Bayer's actions, which effectively allow the German group to take advantage of the sluggishness of British environmental protection laws.
Greenpeace spokesman, Lindsay Keenan, also accused GM groups such as Bayer of pushing through field testing in an attempt to take the level of contamination beyond the point of no return.
"The game being played by the GM companies is to create a level of contamination before legislation catches up with them. Then they will be able to call GM crops a fait accompli."
***
2. Village to host five GM trials
By Isabel Davies , FWI, 18 March 2002
http://www.fwi.co.uk/article.asp?con=1796&sec=18&hier=2&style=
ENVIRONMENTAL campaigners are outraged after five GM trials are planned for the same village.
Four field trials of maize and one of oilseed rape are planned for the village of Bincombe, between Dorchester and Weymouth in Dorset.
Peter Riley, a food and farming campaigner for Friends of the Earth, said he was appalled that five trial sites were going to be imposed on one community
"It undermines the credibility of the whole trial. It is clear they are scrabbling to find people to take them and the way trials are chosen has to come under close scrutiny."
The maize trials were among 35 proposed sites announced by the government last week for England. The oilseed rape trial in Bincombe was announced earlier this year.
Mr Riley admitted that at least 40% of the maize trials would have to be in south-west England if they were to be representative of where conventional maize is grown.
But he questioned why 10 maize trials, including four in Brincombe, had been planned for Dorset, while none are planned for the counties of Devon and Cornwall.
The sites were chosen by the government's Scientific Steering Committee, which aims to pick sites which with differing farm management and geography.
Committee chairman Christopher Pollock he was happy with the sites which had been suggested by the pro-GM Supplied Chain Initiative on Modified Agricultural Crops (SCIMAC).
Although some of the sites are quite close together, Prof Pollock said they met all the necessary criteria needed to test how or whether GM crops affect the environment.
"It doesn't affect the validity of the study," he added. "We are confident that the sites put forward will allow the central hypotheses to addressed."
SCIMAC chairman Roger Turner said GM crops promised advantages which British agriculture urgently needed to remain competitive in a global market place.
The Scottish Executive has announced approval for three sites for GM oilseed rape which were included in a list of 44 spring oilseed rape and beet sites announced on 31 January.
***
3. Brigham hosts new trial
'Karly Graham, from Sparham, near Lyng, said: "We're bitterly disappointed that yet again Mr Brigham has ignored the feelings of local people. The Royal Society and English Nature have only recently cast further doubts on the safety of these farm-scale trials." '
article from Eastern Daily press
The mid-Norfolk farmer whose experimental GM maize crop was vandalised by Greenpeace protesters explained last night his reasons for taking part in further trials and risking another attack.
William Brigham, of Walnut Tree Farm, Lyng, near Dereham, found himself up against 28 anti-GM campaigners in July 1999 when they burst into his field and began uprooting plants. All were cleared of criminal damage in a subsequent trial at Norwich Crown Court the following year.
Last night, Mr Brigham confirmed he was taking part in the third and final year of GM trials ordered by the Government, partly in response to the Lyng protest and others in 1999.
GM maize will also be grown at Winfarthing, near Diss, and Horningtoft, near Fakenham, bringing the total number of farm- scale trials in Norfolk this year to 11, including six for sugar beet and two for oilseed rape.
Mr Brigham dropped out of the trials in 2000 but rejoined them the following year. Asked if he had any concerns over possible trouble this year, he told the EDP: "One is always vigilant, but I believe that at the end of the day, law-abiding citizens come out on top.
"We have taken precautions in the event of another attack, and I am not going to go into what they are, but certainly we shall be taking all the precautions necessary for preventing more vandalism."
He added: "This technology has got a lot to offer both farming and the environment. I think it needs to be tested and I am happy to take part in that process.
"When you think that Norfolk and Norwich are centres of excellence for biotechnology, I am proud and happy to be associated in any way with the research which is being done.
"I don't go along with the idea of contamination. There is absolutely no evidence whatsoever over the 20 years these crops have been in development that anyone has suffered any harm from it.
In the last three years there had been 162 trials in Britain and not one organic farmer had lost his licence because of nearby GM crops, said Mr Brigham.
Greenpeace spokesman Charlie Kronick said the organisation would not rule out the possibility of further direct action this year in Norfolk or anywhere else.
"Our view of these trials has not changed," he said. "Farm-scale trials are generating genetic pollution in advance of anyone knowing what the impact of that pollution is going to be.
"Greenpeace always reserves the right to take direct action to protect the environment. There will be all kinds of actions to highlight our views, but as far as whether they include direct action, I cannot say."
Anti-GM campaigner Karly Graham, from Sparham, near Lyng, said: "We're bitterly disappointed that yet again Mr Brigham has ignored the feelings of local people. The Royal Society and English Nature have only recently cast further doubts on the safety of these farm-scale trials."
Sowing of the GM maize is expected from April 25 onwards. First results of the full evaluation programme are due to be published in summer 2003, when the Government's Scientific Steering Committee will decide whether or not commercial growing is sufficiently safe.
"The Government believes it is important for people to know as much as possible what is happening in their neighbour-hoods," said a Department for Environment, Food and Rural Affairs spokesman.
"Details of the proposed sites are being announced three weeks earlier than usual."