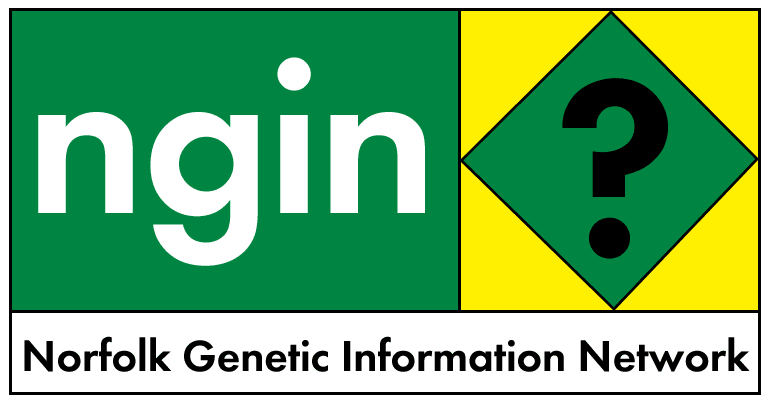 18 April 2002
'IT COULD ONLY BE GROWN WITH GUARDS'/A HELL OF A THING TO SAY
QUOTE OF THE WEEK:
"The total acreage devoted to GM crops around the world is expanding. That may be what eventually brings the debate to an end. It's a hell of a thing to say that the way we win is don't give the consumer a choice, but that might be it." - Dale Adolphe, previously President of the rabidly pro-GE Canola Council of Canada and now head of the Canadian Seed Growers Association speaking to the Canola Council (Western Producer, 4/4/02)
1.'It could only be grown with guards'
2.MSPs want GM trial halted
3.EU gene crop traceability rules in parliament
4.Busquin slams GM crop trial trashers
5.Monsanto and Aventis ask for delay in SOD seed suit
6.EU clears $6.4 bln Bayer deal with divestitures
***
1. 'It could only be grown with guards'
The Guardian (London) April 17, 2002
The world map of GM is changing. Two weeks ago, the Indian government allowed GM cotton to be grown, and the first commercial crops are expected to be planted soon. The GM industry is cockahoop and predicting a massive take-up of its products. So have the environmentalists lost the battle? At first sight, it might seem so. In less than six years, some 5.5m farmers in 13 countries have turned to growing 130m acres (52m ha) of GM plants. However, the bulk of the crops grown are in the US, and they are not without problems. No one knows how many Indian cotton farmers will seek to plant Monsanto's varieties, but it is expected to be confined - at least, at the start - to large farmers.
Last week, Indian ecologist Vandana Shiva predicted that the small farmers' groups who have vociferously opposed the introduction of GM into India will heavily pressurise any farmer wanting to grow them, and that the only way GM could be grown in some areas would be with hundreds of guards. CS Prakash, leading US-based plant biotechnologist and adviser to the Indian department of biotechnology, believes the Indian decision will now allow the commercial seed sector, dominated by Monsanto-owned companies, to take off. "Big commercial companies with deep pockets are likely to come to India and look for local partners, not just for cotton but other (GM) seeds as well, such as mustard," he says.
But he does not think GM will revolutionise Indian farming. "It is part of a larger evolution process, since biotechnology too has its limitation," he says. "The fact is, (GM) is not being used for crops that are not commercially viable. Things like chickpea and tur dhal, which form part of the staple diet for many Indians, will not be given due attention. It will be up to the state to fund research for these projects" Indian trade analyst and author Devinder Sharma sees other problems down the line, with plants inevitably developing resistance, and trade liberalisation affecting agricultural development. "In the years to come, it will not be because of low yields but because of heavy imports of cheap and highly subsidised cotton into the country that the cotton farmers will be faced with an unprecedented crisis," he predicts. "The introduction of GM cotton will rob the cotton farmers of whatever little they could benefit from. We will see more and more cotton farmers getting into the spiral suicide dance."
***
2.MSPs want GM trial halted
BBC Online, UK: Scotland, 17 April, 2002
MSPs have called for a genetically modified crop trial in Scotland to be scrapped amid concerns about its environmental impact. The transport and environment committee has urged the Scottish Executive to plough up the oilseed rape crop, which is beginning to flower at Munlochy on the Black Isle. It voted five to four in favour of the recommendation that the trial could harm the environment and the food chain.
However, the Scottish Executive has warned that following the recommendation would be illegal because it was "not founded on science". The committee's call was made despite assurances in a letter to MSPs from the Rural Development Minister Ross Finnie that there is no new evidence the trial poses any harm. Mr Finnie also said he was bound by a European directive to allow the test to continue. However, Tuesday's recommendation has been welcomed by campaigners and the Scottish Greens. Protesters have been mounting a vigil for six months at the site. Thousands of people, including local MPs and all non-ministerial MSPs from the Highlands, have backed the call for a halt to GM experiments on farms.
Potential impact
The committee made its decision after considering a petition handed over to it was signed by more than 4,000 people, including Liberal Democrat leader Charles Kennedy. It also discussed new evidence from a number of sources, including English Nature and the European Environment Agency, said to indicate damage caused by GM crops. Green MSP Robin Harper said he was "delighted" by the committee's decision. "If we recommend to the minister that he orders the ploughing in of this crop at Munlochy, which he is quite entitled to do, this will mean that if he is not disposed to doing it, he must at least come back with a clear scientific justification for letting that crop flower," Mr Harper said.
"The new evidence that we have received puts in serious doubt claims that continuing with such GM trials will not potentially impact wildlife or human health. "GM crop trials such as those being undertaken at Munlochy are a wholly unacceptable experiment upon the Scottish environment."
Campaigner Anthony Jackson said the minister should take on board the committee's recommendation and plough in the field. "We are delighted and we need the minister to listen to the committee, it recommended the crop should be ploughed up," Mr Jackson said. Environmental impact "We agree with that and we want to see it happen. "It would only take two hours to plough the field. We had cross-party support on the committee and it disagrees with Mr Finnie's stance."
However, the Scottish Executive said it would be breaching European law if it followed the committee's recommendation. No new evidence has emerged which calls into question the safety of the Scottish trials Scottish Executive spokesman "Scottish ministers recognise the strength of feeling which has been raised and note the committee's recommendation," said a spokesman. "However, it would be illegal to act on this recommendation without evidence of harm. "The regulatory system places the highest priority on human health and environmental safety. No new evidence has emerged which calls into question the safety of the Scottish trials."
Twelve trials have taken place in Scotland and the final planting of GM seeds is scheduled to take place next year.
Concerns surrounding GM technology centre on the impact on the environment, wildlife and human health.
***
3. EU gene crop traceability rules in parliament
Environment Daily 1197, 16/04/02
EU proposals for comprehensive traceability and labelling of genetically modified crops and resulting food and feed products began their first reading in the European Parliament's environment committee today. The two MEPs chosen to guide the dossiers through the assembly have radically different views on where the discussions should start. Though the EU has long-established legislation on environmental and health risk assessment of GMOs, there is no system in place to trace products, and labelling provisions are patchy.
European Commission proposals published last year aim to plug this gap and, in the process, end a moratorium on EU approval of new transgenic products (ED 26/07/01
http://www.environmentdaily.com/articles/index.cfm?action=a
rticle&ref=1037 1). As rapporteur responsible for the traceability segment of the proposals, Greek conservative Antonios Trakatellis wants fundamental changes in order to calm fears of a trade dispute with the USA. The plan's central concept, to trace and label products based on origin rather than on detection of modified DNA, should be dropped, he says. Besides raising hackles in America, which has "refused to entertain any discussion of labelling GMOs," the requirements would be "financially onerous for companies and consumers alike." Instead, refined products such as oils and starches containing no DNA, which, under the Commission proposal, would have to be traced and labelled, should be exempt. Meanwhile, Austrian social democrat Karin Scheele, who will shepherd the food and feed labelling plans through the parliament, has backed the Commission's shift to labelling based on origin, while adding several new demands. Among proposals in her report, Ms Scheele calls for products from livestock fed on modified feed to be labelled. The accidental presence of EU-approved modified strains in non-GM batches should be tolerated, but she wants the threshold above which labelling would be required reduced from 1% to 0.5%. The presence of unapproved strains "would undermine all EU biosafety legislation" and should not be allowed, she concludes. Follow-up: European parliament environment committee
http://www.europarl.eu.int/committees/envi_home.htm, tel:
+32 2 284 2111, and Trakatellis and Scheele reports
http://www.europarl.eu.int/meetdocs/committees/envi/2002041
6/envi20020416. htm.
***
4.Busquin slams GM crop trial trashers
Environment Daily 1198, 17/04/02
European research commissioner Philippe Busquin today expressed deep concern following destruction by environmental activists of a test plot of genetically modified (GM) oilseed rape in Belgium. This is the first time the Belgian commissioner has publicly criticised a specific case of GM crop sabotage, though such attacks have been happening all over Europe since at least 1997 (ED 26/06/98
http://www.environmentdaily.com/articles/index.cfm?action=article&ref=3334 ).
Mr Busquin described last week's attack as "an example of ignorance and prejudice leading to illegal acts of violence that in the long run can only deny society the benefits that scientific progress will bring about". He added that Europe would lose out against international competition if it did not invest enough in GMO research. The commissioner is concerned about a growing trend for GM crop research to leave the EU. Mr Busquin's statement shows that the number of European field trials peaked in 1997 at 264 but has been declining ever since.
The figure fell to just 88 in 2001; so far this year only 22 applications have been recorded. In comparison, an average of 1,500 field trials are carried out each year in the USA. More broadly, the commissioner's defence of GM crop research reflects a growing frustration within the European Commission at hostility to genetic modification shown both by the public and many EU governments. The latest stage in this odyssey was reached in January, when the Commission launched a manifesto for biotechnology in Europe urging "proactive policies" to exploit it (ED 23/01/02
http://www.environmentdaily.com/articles/index.cfm?action=article&ref=1142 1). Tomorrow Mr Busquin's research directorate will host the latest in a series of round table meetings on GMO safety as part of its strategy of trying to dispel public confusion over biotechnology through dialogue (ED 27/04/00
http://www.environmentdaily.com/articles/index.cfm?action=article&ref=7514 ). The series was launched last October (ED 09/10/01
http://www.environmentdaily.com/articles/index.cfm?action=article&ref=1077 3). Follow-up: European Commission
http://www.europa.eu.int/comm/index_en.htm, tel: +32 2 299 1111, and press release
http://www.europa.eu.int/rapid/start/cgi/guesten.ksh?p_action.gettxt=gt&do c=IP/02/577|0|RAPID&lg=EN;.
***
5.Monsanto and Aventis ask for delay in genetically modified seed lawsuit
Canadian Press Newswire April 16, 2002
SASKATOON (CP) - Two companies that sell genetically modified canola seeds want to delay filing statements of defence against a lawsuit launched by two farmers this year. Lawyers for Monsanto Canada and Aventis CropScience told a Saskatoon judge Tuesday they want to wait until the court decides whether the lawsuit will proceed as a class-action suit on behalf of all certified organic Saskatchewan farmers. Larry Hoffman of Spalding, Sask., and Dale Beaudoin of Maymont, Sask., are currently the only plaintiffs in the lawsuit. They filed the claim in January on behalf of all organic farmers in Saskatchewan. Justice Gene Ann Smith reserved her decision. A hearing to determine whether the lawsuit can become a class-action suit is expected to be held later this year.
Monsanto and Aventis have both demanded and received further details from the plaintiffs, but are still not satisfied with the results, court heard Tuesday. Aventis lawyer Bob Leurer said the farmer's allegations are based on "imperfect information." The farmers claim since genetically modified canola was introduced in Canada in the mid-1990s, it has been found growing on land for which it was never intended. The claim says few, if any, seed suppliers will certify their seeds as organic. The claim also asks for an injunction against the release of genetically modified wheat, which is almost ready for the commercial market. Terry Zakreski, who represents the organic farmers, argued his clients need to know what the defence is planning before the hearing to determine whether the lawsuit will proceed as a class-action suit. Zakreski said the companies should be able to answer most of the allegations regarding genetically modified seeds and how they work. "They ought to know the information because it's their product and they sold it," he said. Last year Monsanto won its lawsuit against Percy Schmeiser, who the company accused of illegally growing its brand of genetically modified canola. The Federal Court ordered Schmeiser of Bruno, Sask., to pay $19,000 in damages to Monsanto. Schmeiser is appealing. Schmeiser claimed the seed for his crop came from his own fields and contends they were contaminated by pollen from neighbouring fields or by seed blowing off trucks passing by. Monsanto has since filed another lawsuit in Saskatchewan against Kelly Ryczak, a Yorkton-area farmer. (Saskatoon StarPhoenix)
***
6. UPDATE 3-EU clears $6.4 bln Bayer deal with divestitures
(Adds Bayer comment, details, updates share prices) By David Lawsky and Ben Hirschler BRUSSELS/LONDON, April 17
(Reuters) - Bayer AG won a green light from the European Commission on Wednesday for its 7.25 billion euro ($6.38 billion) purchase of Aventis CropScience, on condition it divest product lines worth 600 million euros. The acquisition will boost Bayer's crop-protection business to the number-two spot in the $30-billion-a-year worldwide agrochemicals market, behind Switzerland's Syngenta AG.
Bayer now ranks seventh. For France's Aventis SA and Schering AG of Germany -- which has 24 percent of CropScience -- the deal represents a strategic refocusing on higher-margin pharmaceuticals. After a four-month investigation, the European Union's competition watchdog concluded that the deal as originally structured would have been anti-competitive, but spin-offs of certain products -- notably insecticides -- agreed by Bayer made it acceptable. "From the start, we were realistic about possible objections by the antitrust authorities," said Dr. Jochen Wulff, designated management board chairman of Bayer CropScience, in a statement. Both the Commission and the United States have been reviewing the transaction to ensure the combined firm will not dominate any one of the many markets it supplies. Bayer said it expected clearance from the U.S. Federal Trade Commission shortly. It hopes to complete the deal next month. Shares in Bayer and Aventis were little changed by the clearance, which had been widely expected after Bayer made clear it was ready to sell businesses to appease antitrust concerns. Bayer's stock rose 0.2 percent to 40.25 euros by 1200 GMT while Aventis gained 0.5 percent to 78.75 euros. Schering, meanwhile, added 1.6 percent to 66.60 euros, buoyed separately by positive news on a key multiple sclerosis drug. "The commitments fully resolve the Commission's competition concerns," the Commission said. It was the composition of the divestitures rather than their size which mattered.
"Bayer has offered a comprehensive set of commitments, including the sale, in one single package, of best-selling insecticide Fipronil and a number of fungicides, which together constitute ACS's entire European seed treatment business." The Commission had said the deal would reduce competition in insecticides, herbicides, fungicides and seed treatment products for the agricultural market, as well as in the control of parasites, such as ticks and fleas in domestic animals. Such concerns have been assuaged by Bayer's commitments, which include an agreement to give a number of exclusive licences for various products in one or more of the EU's 15 member states, and to discontinue several third-party distribution agreements. Bayer said that within six months it would make the divestitures, worth 600 million euros or 9 percent of the combined businesses.
BASF MAY BUY CAST-OFFS
Analysts said Germany's BASF AG, which was beaten in the race to acquire CropScience by Bayer, was a frontrunner to snap up the businesses that its arch rival would now sell. "Fipronil, in particular, will be of interest to a number of companies, including BASF and Dow Chemical," said Michael Stone, industry analyst at HSBC in London. CropScience's Wulff said the firm anticipated "keen interest from prospective purchasers and will use the proceeds of the divestitures and licenses to further strengthen the company." Bayer's 7.25-billion agreement to buy CropScience, first announced in October, includes 1.9 billion euros in debt. Bayer will sell the European business in the insecticides ethiprol, phosalone, cypermethrin and acetamiprid and divest products with the active ingredients cyfluthrin, beta-cyfluthrin, oxydemeton-methyl and fenamiphos. It will also sell European businesses in the herbicides linuron and metamitron and the fungicides iprodione, prochloraz, pyrimethanil, triticonazole and fluquinconazole. Even with the divestitures, the acquisition of CropScience, which had sales of four billion euros in 2000, will increase Bayer's product offerings in herbicides and biotechnology.
"Agrochemicals has been one of their strongest business areas historically in terms of returns, so they are building up on that position ... and there are significant synergy benefits they can gain by integrating the businesses," Stone added. (Additional reporting by Robin Pomeroy in Brussels)