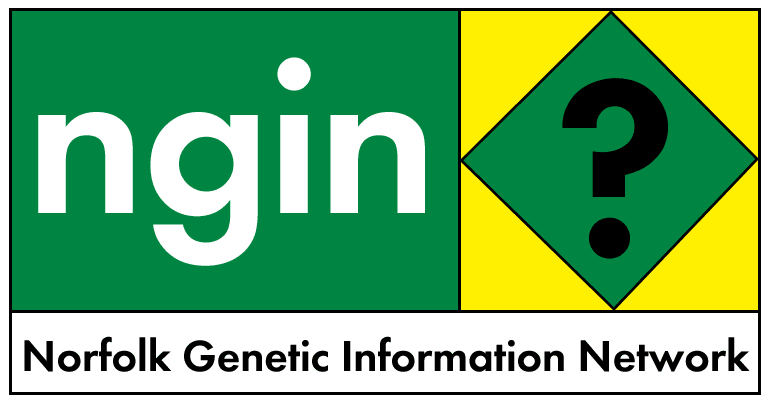 18 June 2002
AFRICA BECOMES GE FOOD DUMPING GROUND/PHILIPPINE MUNICIPAL COUNCIL BANS MONSANTO'S BT CORN TRIALS
1. We must guard against modified foods
2. Philippine municipal council bans Monsanto's Bt corn trials
***
1. We must guard against modified foods
by John Kamau
The Nation, Kenya, June 10, 2002
http://www.nationaudio.com/News/DailyNation/10062002/Comment/Comment1.html
Because of the on-going Mugabe-bashing campaign by the Western media, important issues are being mixed up and decisions downplayed.
The latest is Zimbabwe's rejection of genetically modified foods which had been donated by the United States to help Harare combat hunger. According to the Western media, it is Mugabe who wants to kill his own people by rejecting food aid.
It is true that thousands of Zimbabweans (and other southern Africa populations) are being ravaged by a famine brought about by drought in the entire region. But anybody taking advantage of such a situation whether African, Russian or British - to dump genetically modified foods on the starving populations is the real enemy. Here is why?
Many varieties of GM foods have been rejected in the West. In fact, they have to be labelled as such so that anybody eating them is well aware of the possible side-effects. There is a major campaign in those countries to enlighten their people on GM foods; an advantage we do not enjoy in Africa.
So why give these foods to a hungry community deep in Africa? Of course some "wise" people will say "food is food", but hungry as we may be, we
cannot afford to be turned into guinea pigs.
Attempts to lure Africa
The little we know about GM foods is that we know nothing about their side-effects. And that is the point Dr Mugabe's government has made. If food is being given in good faith, let it be real food not the results of Frankenstein experiments.
This is not the first time Western nations have taken advantage of Third World calamities to dump such foods there. According to South Africa's Biowatch: "Africa is treated as the dustbin of the world...To donate untested food and seed to Africa is not an act of kindness but an attempt to lure Africa into further dependence on foreign aid."
Shortly after the 2000 Orissa cyclone in India, environmental activists found out that a huge proportion of the "donated food" had been genetically engineered. This forced a prominent Indian environmentalist, Dr Vandana Shiva, of the country's Research Foundation for Science, Technology and Ecology, to accuse the US of using victims of the cyclone - one of the most powerful to hit India in a century - as "guinea pigs".
Dr Shiva accused the US of trying to create a market for its biotech industry outside its territory. Between 1999-2000, some 30 per cent of 500,000 tons of maize and maize products "donated" by the United States Agency for International Development (USAid) to relief agencies, including the World Food Programme, procured under contract with US agribusiness firms, were surplus GM grain stocks.
And this food is never subjected to any test because many African nations have no policy on GM foods.
Recently, Agriculture Minister Bonaya Godana said Kenya was "cautious" that genetic modification could have a "negative impact".
"We are working on a policy to govern administration of this technology" he said, apparently after realising that lack of such a policy leaves us greatly vulnerable.
We have to be extra cautious on what we take as food aid because anything can be sneaked into our midst. In Sudan, expired drugs were found in a large donation. Some of dangerous drugs had already been supplied to southern Sudan.
Britain is also known to have off-loaded tens of thousands of tons of potentially BSE-infected cattle feed in the Third World after deciding such feed was too dangerous for herds in the UK. The bone meal was exported after March, 1988, when the British Government realised that feed made from slaughtered animals was the probable cause of the BSE epidemic (mad cow disease) among UK herds. In July that year, the Government banned its use in Britain, and a week later, officially informed the European Union of its fears.
But it wasn't until March, 1996 - eight years later - that a worldwide ban on the export of MBM, as it was called, came into force. Most of the cargo had been taken to Third World countries by then (Kenya was mentioned as one importer during the inquiry). This is public knowledge today.
Rigged Rules and Double Standards
A recent Oxfam report titled "Rigged Rules and Double Standards," shows that 128 million people could be lifted out of poverty if trade rules allowed Africa, Latin America, East Asia and South Asia to increase their share of world exports by just one per cent. In Africa, says Oxfam, doing so would generate over $100 billion Ð five times what the continent receives in aid and debt relief. If we only got an extra one per cent, we would buy our own food. But these issues are usually downplayed as politics of trade take a back seat.
GM crops, we have to understand, are part of the industrialised nations' hypocrisy. They have been subsidising their agribusiness to the tune of $1.5 billion a day and the surpluses are dumped into world markets, depressing prices and destroying local markets.
If wheat is dumped in Kenya, farmers in Kitale will abandon their farms, then we will begin to import GM foods.
We are now reading stories on how the European Union is dumping surplus milk onto the Jamaican economy, ruining the local dairy industry, and how the US has dumped subsidised rice in Haiti, forcing thousands of poor rice farmers off the land. Soon, Jamaicans will start importing milk all the way from Europe.
As the widespread rejection of GM foods by European consumers continues, Africa must protect her own so that the surplus grain is not brought in as food aid.
***
2. Philippine municipal council bans Monsanto's Bt corn trials
PART I
-------------------------------- GENET-news --------------------------------
TITLE: LOCAL EXECUTIVES CLOSE DOOR TO NEW BT CORN FIELD TESTS
SOURCE: Business World, Philippines, edited and sent by Agnet, Canada
DATE: June 12, 2002
------------------ archive: http://www.gene.ch/genet.html ------------------

LOCAL EXECUTIVES CLOSE DOOR TO NEW BT CORN FIELD TESTS.
TAMPAKAN, South Cotabato - After allowing the completion of the first field trial here for the controversial genetically engineered Bacillus thuringensis (Bt) corn by biotechnology firm Monsanto Phils., local officials have closed the door to further tests due to apprehensions on safety. In a resolution, the 10-man municipal council declared to ban further trials for any genetically modified organism in their town after government agencies reportedly failed to assure safety of the BT corn trial to the environment and health of residents.
PART II
-------------------------------- GENET-news --------------------------------
TITLE: More GMO trouble
Anti-Bt corn advocates urge LGUs to destroy plants in South Cotabato
SOURCE: cyberdyaryo, Philippines, by Romer S. Sarmiento
http://www.cyberdyaryo.com/features/f2002_0424_02.htm
DATE: April 24, 2002
------------------ archive: http://www.gene.ch/genet.html ------------------

More GMO trouble
Anti-Bt corn advocates urge LGUs to destroy plants in South Cotabato
KORONADAL CITY, South Cotabato - The recent discovery of a clandestine crop of the controversial Bacillus Thuringiensis (Bt) corn for testing in an uphill barangay of Koronadal City has prompted the Catholic Church and and peasant groups to lobby the local government units of South Cotabato and Koronadal to destroy the field trial of the transgenic crop.
In a press conference here last week, Sister Susan Bolanio, coordinator of the Justice and Peace Desk of the Diocese of Marbel, urged Gov. Daisy Avance Fuentes and Koronadal Mayor Fernando Miguel to intervene "in behalf of the people of the area who opposed the Bt corn field testing".
"We would like to request your good office to take appropriate action, which may include the destruction of the plants, for ignoring the policies," Bolanio said in a letter, dated April 15, sent to the officials and distributed to reporters during the press conference.
Earlier, the South Cotabato provincial board and this city, in separate resolutions, declared the area GMO-free.
However, Monsanto Philippines, Inc., allowed by Barangay Paraiso chief Sergio Morales III, pushed through with the field testing on a farm owned by the family of former South Cotabato Gov. Hilario de Pedro III, which was covertly planted to the controversial corn crop two months ago.
The Bt-corn field testing was discovered more than a week ago when visiting foreign participants of the Sustainable Agriculture Training of Asian Partnership for Human Development in General Santos City went to Barangay Paraiso.
Bolanio said she was informed by the delegates that the Bt corn crop is now four feet tall and in its flowering stage. "Malapit ng i-harvest yung Bt corn (The Bt corn is about to be harvested)," the nun reported.
In beseeching the officials, Bolanio said that while the trial may have been done on private land, it still poses risk to the environment through uncontrollable air and soil contamination.
De Pedro said that the allegations of the anti-Bt corn advocates that it is hazardous to the environment and human health must first be proven by the oppositors. "They should prove that Bt-corn poses danger to the environment and human health," the former governor told CyberDyaryo.
Appeal to LGUs
The oppositors appealed to Gov. Fuentes and Mayor Miguel to act immediately on the matter, otherwise they threaten to reconvene the South Cotabato Movement Against GMOs (SCMAGMO). Gov. Fuentes said that she has convened a body to look into the complaint of the anti-Bt-corn advocates.
"I have forwarded this [Bt-corn matter] to the provincial legal office. I will wait for their recommendation and see what the provincial government can do," Fuentes said.
Mayor Miguel, on the other hand, had earlier ordered Monsanto to refrain from conducting a field test in Koronadal without prior consent from his office.
His order was contained in a letter dated November 20, 2001, which stated that Monsanto "is prohibited to initiate the conduct of the field test and other related activities in the area without prior permit from my office".
The city council, during the administration of former Mayor Vicente de Jesus, declared the City of Koronadal GMO-free.
Illegal field test?
Bolanio said that Monsanto violated the law when it failed to inform the local community, including the provincial agriculture office (PAO), about the planting of Bt-corn.
"The PAO was not duly informed of the Bt-corn testing," the nun said, adding that the PAO should have been informed since it is an agency tasked by the National Committee on the Biosafety of the Philippines (NCBP) to strictly monitor the plant from its planting until harvest.
The NCBP, the government agency that regulates the testing of Bt-corn in the country, was created by former President Corazon Aquino through Executive Order 430.
But de Pedro, a lawyer, stressed the field testing of Bt-corn in his farm was done in good faith and did not violate any law.
"We have the clearance from the responsible government agencies to push through with the testing," he stressed.
At the entrance of the fenced and tightly-guarded testing site, a placard reads: "This Yieldgard (Bt-Corn) trial was fully approved by the NCBP based on its guidelines approved in May 1998."
Village chief slammed
Anti-Bt-corn advocates lambasted village chief Morales, a son of a former vice-governor and grandson of a former governor in South Cotabato, for allowing Monsanto to field test the crop despite the declarations by the provincial board of South Cotabato and the city council of Koronadal declaring the area GMO-free.
"He (Morales) is so callous and insensible to the sentiments of his constituents," said Bolanio, adding that there is a pending petition from barangay residents seeking to nullify the resolution allowing the field test.
Morales said the barangay council resolution allowing the field test stands, and that the village is allowed to host the planting because barangays have autonomy from higher government units.
On the other hand, Eliezer Billanes, chairman of the militant Samahan ng Magsasaka sa Timug Kutabato (Association of South Cotabato Farmers), said Morales's move to allow the field test was an affront to the provincial and city governments.
"This is a slap on the faces of the concerned LGUs. They must do something about Morales's move," Billanes stressed.
"They just want to contaminate the environment," he added, underscoring the prevailing provincial and city resolutions.
Hidden from the public eye
Morales said they have kept the transgenic crop testing under wraps, not for fear of political repercussions from higher government units, but from the bedlam that opposing quarters in civil society may instigate.
"Announcing the fact that Monsanto planted Bt corn here will surely draw an uproar from groups opposing the field tests," said Morales. "We wanted to avoid what happened to Monsanto's Bt corn trial site in barangay Maltana in Tampakan town."
In August 2001, militant farmers swooped down on Monsanto's Bt corn trial site and uprooted the crops which were about to be harvested in barangay Maltana.
De Pedro added that the covert planting was meant to minimize the hullabaloo from opposing sectors, particularly the Catholic Church and peasant groups. "We didn't want trouble with the opposing sides, so we silently, without much ado, pushed through with the field tests," he said.
Gloria Sabit, Diocese of Marbel Justice and Peace advocacy officer, assailed the Bt corn proponents. "We thought Monsanto had respected the local government units' policies regarding the GMO issue. We thought all along they would not push through with their field test because of the standing policy of the provincial government of South Cotabato and the city government of Koronadal," she said in an interview.
The anti-GMO advocates were understandably angry, according to Sabit, since they "were kept in the dark" and found out about the Bt-corn field test more than two months after the crop was planted.
The conduct of the field trial was so clandestine that even the city agriculture office said she was "not aware" of the field test. Corn technician Tessie Tenchavez told CyberDyaryo she had "no idea" of the Bt corn trial in Paraiso.
De Pedro said they intentionally set aside the city government since "it will be futile to seek their approval as the city mayor, Fernando Miguel, will not allow it."
-- CyberDyaryo
read more at: http://www.cyberdyaryo.com/features/f2001_1115_02.htm