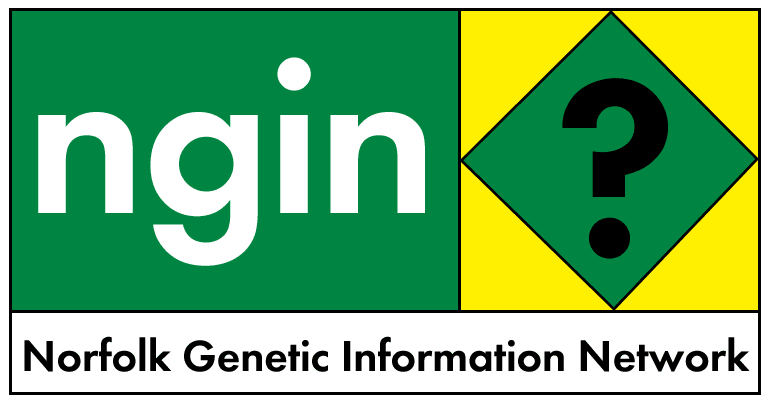 17 December 2001
GENETIX UPDATE - ISSUE 20 WINTER 2001
Here's the mighty Genetix Update stuffed full of UK and global news and also available (with pics, incl. blazing underpants!) in paper format or as pdf
For subscriptions contact: Totnes Genetics Group PO Box 77, Totnes, Devon TQ9 5ZJ Tel: 01803-840098 or email: info@togg.org.uk. Minimum suggested donation is £5 a year, if you can afford it. Outside Europe it's £15. Cheques and postal orders can be made out to Genetix Update.
Or better still you can download and print the Genetix Update in PDF format from : www.togg.org.uk

I N F O R M A T I O N F O R A C T I O N
G E N E T I X A C T I O N number 20 - Winter 2001
Newsletter of the Genetic Engineering Network
IT'S LAWFUL!
One sunny afternoon well over a year ago Barbara, a 59-year-old retired English teacher, and Jim, a 29-year-old landscape gardener, picked up their sickles, put on white paper suits and set to work on their local farmscale trial of GM maize. On 12th Nov the jury in Worcester Crown Court watched film footage from the police helicopter of two tiny figures steadily denting a vast field. They listened to written evidence from geneticists, scientists studying human health, and specialists in agriculture, bees and pollen. After six days in court it took only 45 minutes for them to unanimously find the two locals not guilty. The basis of the decision was that the pair had lawful excuse for their actions because they believed they were preventing imminent pollen pollution and horizontal gene transfer into the soil and food chains. Jim said "If you do all other methods of campaigning first there's no reason why you shouldn't win."
This is only the second time activists have been brought before a jury for criminal damage to GM crops. Last year 27 Greenpeace campaigners were found not guilty after a retrial. The Crown became somewhat reluctant to press for damages of over £5000, because this gives activists the right to ask for a trial by jury rather than a magistrate. The mad spectacle developed of the prosecution claiming that there had been hardly any damage while campaigners were saying they'd done plenty. Instead of risking losing the argument and getting a jury, the Crown started to change the charges. 'Aggravated trespass' became the intimidation of choice. Originally included in the Public Order Act 1994 to allow the arrest and removal of road protesters who were interfering with contractors, it was widely used this year against GM activists because it's a minor offence and can only be tried by a magistrate. Even this has had mixed results. Rowan Tilly was convicted for aggravated trespass by Cambridge magistrates last June and was aquitted on the same charge this year for a different action in Dorset. Both magistrates' decisions were the subject of an appeal in the High Court in October to clarify whether the charge should apply to crop trashers. After complex wranglings from both sides, Mrs Justice Rafferty concluded that aggravated trespass cannot be used against GM campaigners because there was no one working in the fields they were clearing. Everyone involved has had their convictions quashed and this precedent will make it almost impossible for it to be used in future - unless there's a worker in the area of the endeavours. Note should be taken however that security guards do count as workers being obstructed. Since the original case Rowan has pulled up five more crops without being charged.
DROPPED !
The activist who was arrested at Jealotts Hill in July and charged with £10,000 criminal damage after a field of GM potatoes was partially destroyed, has had their case discontinued due to insufficient evidence. Which is curious when you consider that the defendant was caught at the site covered in mud and the field had CCTV cameras on it. The case was due for committal to the Crown Court in October, but was dropped the day before. Likewise with the 20p Three...
OOOPS! DROPPED AGAIN
Three people charged with combined damage of 20p's worth of GE plants at the public rally in Wivenhoe this summer also had their case abandoned at short notice.
DROPPED EVERYTHING
Remember how when you go on actions it's always emphasised that personal effects are best left at home? Well... a bumbag containing, among other things, a bank card, was found nestling among the remains of a trashed crop of GM oilseed rape in Gloucestershire. Over a year later, in July 2001, police finally tracked down and arrested the hapless owner. Despite the highly circumstantial nature of the evidence, the case reached its fourth hearing before being dropped. Again vastly reducing the estimated damages, the prosecution were foiled by the magistrate's realisation that as GM rape is illegal to sell it has no discernible market value, strangely meaning the defendant could elect to be tried by a jury.
ANIMAL FEED GUILTY
The four groups of people who blockaded Sainsbury's distribution centres on 22 Feb last year in protest at the supermarket's use of GM animal feed, have also had their verdicts: two groups received bindovers and one lot were fined for breach of the peace. Those that closed down the Elstree depot for 10 hours by 'locking on' to lorries and climbing the gates dressed as cows had more luck. Eleven arrests were made for aggravated trespass and obstruction, but on 28th Sept everyone was found not guilty. The prosecution failed to prove that they were on private land, and couldn't find a witness to attest that the use of GM-fed animal products complies with food safety and labelling requirements. Animal feed is still the big hidden market for GM, with 75% of engineered crops grown worldwide going into it. Most dairy and meat products in Britain come from animals fed on GM feed, and there is no labelling required. After last year's actions at processing mills and distribution depots, many supermarkets said they were going to start trying to rear their own brand products on uncontaminated crops, with Iceland, Marks and Spencer, Tesco, Asda, Waitrose, the Co-op and Sainsbury all aiming for the total phasing out of their use. But while most poultry is now GM free, many pigs and all dairy cattle are still raised on a diet of GM. For a full breakdown of their stance on the issue and a guide to what is and isn't GM at the moment, have a look at www.greenpeace.org.uk
---- For free advice on legal issues : Activists' Legal Project 01865 243722 activistslegal@gn.apc.org ---
THE AMERICANS ARE REVOLTING
Trader Joe's has become the first mainstream American grocery chain to stop using GM ingredients in its own brand products. Trader Joe's spokesperson acknowledged that 90-95% of customers said they wanted the chain to stop using genetically engineered ingredients. The decision follows a campaign by thousands of American consumers who sent faxes, e-mails and letters to the company and protested outside stores in over 20 cities. "Grocery chains in the US can no longer say, 'We can't do it in this country'", declared Heather of the Greenpeace GE Campaign. October 30th was the national launch of the Citizen's Labelling Brigade. In at least 11 cities across the US, people took to the grocery aisles to label foods suspected of containing GM ingredients. In San Francisco volunteers labelled food as a crowd outside demonstrated against the government's refusal to do so. The Food and Drug Administration has so far chosen to ignore over 600,000 requests for mandatory labelling. In an ABC News poll in June, 93% of respondents said they wanted mandatory labelling of genetically engineered foods.
NEW ZEALAND OUT EN MASSE
Despite the rain and cold the "Keep New Zealand GE Free" rally in Auckland was attended by at least 10,000 people. The rally on the 1st September was the biggest seen in New Zealand for 20 years. Despite the cowardly conclusions of the country's Royal Commission into GM on the 7th September the PM said that there would be no commercial releases of GM in the country, and the Alliance Party has said it wants to extend the moratorium on field trials until they can be proved to be safe.
BIO-PIRACY
CHIAPAS SAY NO WAY!
After two years of intense local opposition from indigenous peoples' organizations in Chiapas, Mexico, the US government-funded ICBGMaya project aimed at the bioprospecting of Mayan medicinal plants and traditional knowledge has been "definitively cancelled" by the Project's Chiapas-based partner, ECOSUR. ECOSUR's decision to withdraw its support for ICBG-Maya is the final blow for the ill-conceived biopiracy project, which not only faced widespread opposition from indigenous peoples' organizations in Chiapas, but also last year failed to get regulatory approval from the Mexican government. The $2.5 million dollar ICBG-Maya project, entitled "Drug Discovery and Biodiversity among the Maya in Mexico", was funded by the US government in September 1998. Despite all the talk about 'prior informed consent' and the 'right to say no', it took two years for the indigenous peoples of Chiapas to convince the ICBG-Maya that no means no. In a world where biological products and processes are being privatized and patented, and where farmers' rights are being trampled by intellectual property and trade agreements, it is not surprising that proprietary rights are confounding negotiations at the local, national and international levels. Equity-based bioprospecting is a myth in the absence of regulatory mechanisms that safeguard the rights and interests of farmers, indigenous peoples and local communities. For more information, contact: silvia@etcgroup.org
FRENCH AT IT AGAIN
In France, on 29th August, police in anti-riot gear prevented activists from taking down three fields of experimental maize. After a series of daylight actions, which were watched but not disrupted by small numbers of cops, the Prime Minister publicly criticised the destruction of GM tests and urged activists to stop. Undeterred, some 100 radical farmers from the union Confederation Paysanne and other groups arrived at a test site in Sigalens and were met by between 100 and 150 officers carrying riot shields and truncheons. The protesters placed their tools on the ground in front of the police, but said they would be back. "There is no question of having a confrontation. If we can't act today, we'll come back another day", one of the protest organisers said. A similar reception awaited the 100 or so activists who had planned to cut down two fields of maize near the village of Saint-Martin-la-Riviere, in west central France.
SRI LANKA CRUMBLES
Last month Sri Lanka dropped plans to introduce the world's strictest anti-GM regulations, which would have required importers to certify their food's GM-free status. The US had threatened to take Sri Lanka to the WTO, claiming the ban was aimed at discriminating against US exports. It is clear that the US and biotech corporations were worried about the example a Gmfree Sri Lanka would have set to other countries.
ZIMBABWE BAN GM (SORT OF)
The government has introduced a precautionary ban on the importation and movement of GM organisms or products without the approval of the Biosafety Board. This ban could become problematic as it comes against a backdrop of possible food shortages that could see Zimbabwe importing over 600,000 tonnes of the staple maize and wheat from other southern African countries and the rest of the world. As South Africa will begin harvesting GM maize at the end of this year, it is feared that some local firms may import GM maize without being aware of it. Despite this the government has just authorised several seed companies to undertake trials of GM maize and cotton during the coming agricultural season... .
PHILLIPPPINES SHOUT IT OUT
In Ilang about 300 Church leaders, community members and farmers in Isabela staged a lightning rally on 19 Oct. Protesters massed in front of the marketing office of Monsanto in Cauayan City and staged a noise barrage to drum up opposition against the ongoing Bt-corn field tests in the province, and called on authorities to stop plans to pursue future field trials. Lagan councillors said they would not support future Bt-corn field trials in their town. Some 200 farmers in Mindanao gathered at the Central Mindanao University and vowed to continue the protest against the field testing of BT-corn. The Masipag national president criticised the government for promoting high-value crops for export over local food production. The farmers said that those who produce food are the ones who go hungry and that food security is not attained through the promotion of GM. Monsanto are so worried by the protests that their new trials are to be protected by high walls, guard-houses, a watch tower and security guards.
INDIA CONTAMINATED
In the Indian state of Gujarat ten thousand hectares of unauthorized GM bollworm-resistant cotton have been found by researchers working for partially owned Monsanto subsidiary MAHYCO, which is carrying out field trials of GM cotton and pushing the government for permission to market it legally. The farmers in Gujarat had purchased the GM seeds from Navbharat, a company based in the state capital, Ahmedabad. Navbharat is thought to have developed the seed as a hybrid from GM seed imported from the United States. The Genetic Engineering Approval Committee (GEAC) (India's government GM licensing body) has demanded an explanation from the company of how it came to be selling the seed without permission.
BRITAIN CONTAMINATED
GM oilseed rape 'volunteers' (plants that seed themselves the next season from something which was originally planted as a crop) have been found at a site used earlier in the year for the government's GM farmscale trials in Lincolnshire. The biotech company Aventis (now Bayer) who developed the seed are legally responsible for ensuring that any GM volunteer weeds do not survive to the flowering stage. But the specimens, found in late November, are in full bloom. There is a serious risk that they will contaminate non-GM oilseed rape plants and wild relatives. As with the Mexican maize, all commercial varieties were originally bred from wild stock. Europe is the centre of diversity of oilseed rape and this contamination, with the ongoing dispersal of genetic pollution into the ecosystem that it indicates, threatens one of the most fertile areas of Britain. The consequences of GM crossing with wild plants are unknown. FOE has written to the Secretary of State, urging her to order the immediate destruction of the weeds and to prosecute Aventis for breaking the law. GM maize has been found growing wild in Oaxaca in Mexico. Tests on maize varieties in Oaxaca state, a region considered to be the world's centre of diversity for corn, revealed that of maize from 22 communities, 15 showed contamination. The contamination is believed to result from GM maize imported from the US for food. "It shows in today's modern world how rapidly genetic material can move from one place to another," said Dr Norman C. Ellstrand, evolutionary biologist at University of California at Riverside. He said the real worry was that other foreign genes, like pharmaceutical producing genes being developed in crops, could also find their way quickly and unnoticed into distant food sources.
A SPOT OF QATAR
Despite claims by people such as European Trade Commissioner Pascal Lamy that the latest World Trade Organisation ministerial in Doha, Qatar, resulted in the launch of a new "round" of trade negotiations incorporating fair deals for developing countries, it seems that nothing has really changed at the WTO. Among the many demands of developing countries that were completely ignored were the proposal for a "development box" to promote food security and development, and changes to the TRIPs agreement (Trade Related Intellectual Property Rights) to outlaw biopiracy and patents on life. Many countries - India especially - unsuccessfully put up a strong fight against intimidation, arm-twisting and tactics such as using aid budgets as blackmail. But the coming global recession, popular resistance and growing resentment of the rich trading powers' economic globalisation policies, may yet be the final undoing of this tyrannical insitution.

Finally, the message that you can't grow GM in this country without contaminating organic produce is getting through. Following the decision to scrap the GM trial that threatened the organic Henry Doubleday Research Association this year, it's emerged that 31 of this year's farmscale trials are about the same distance or less from an organic farm. In all, about 24 farms are affected, because some are near two or more trial sites. The Soil Association believes that if it gets legal clearance it will be able to challenge, through judicial review, any decision to site a trial closer than two miles from an organic farm, it might even argue for six miles, since authoritative research shows bees can carry pollen from oilseed rape that far. Its position has been strengthened because ministers have discovered that they do have power, under EU law, to force GM crops to be grown at a safe distance from organic farms. This means that a cunning byproduct of the recently tabled Organic Targets Bill (OTB) could well be the eradication of GM from Britain. The Bill, which presses for an increase of land under organic cultivation from under 2% at present to 30% by 2010, would leave virtually no areas lawfully able to grow engineered crops. In the last parliament, the OTB was the second most supported Private Member's Bill, backed by 268 MPs and over 100 organisations including retailers, trades unions and environmental groups. Sustain is holding a rally and lobby of parliament at 2pm on the 23rd Jan at Westminster Central Hall.
For more info: www.sustainweb.org or phone 020 7837 1228.

GM UP NORTH
The lovely Scottish lot who blockaded a GM farmscale trial in August have been given permission to continue their ongoing vigil on Council land next to the field for another eight months, despite efforts from the Scottish Executive to have them removed. The Highland Council snubbed Ross Finnie, the rural affairs minister, by unanimously voting to give the site planning permission until next August, saying the protesters were representing local public opinion. In recent weeks civil servants and Mr Finnie himself have written to the council urging them to move the camp, alleging that the protesters had harassed the farmer and his family. No complaint was received by the police, however, and a planning application from the protesters was received for "two caravans, a toilet, and a yurt acting as an information centre". More than 120 letters supporting the application were received mostly from people living in and around the Black Isle. The granting of planning permission is just the latest round in a dispute between the council and Mr Finnie. The minister outraged councillors in August last year by giving the farmer permission for his first GM trial without the prior local consultation specifically requested by the council, which then unsuccessfully petitioned the Court of Session to make GM field trials subject to planning controls. In August this year Mr Finnie again gave permission for a trial, which prompted a rally of over 300, tractor blocking, and a sustained presence at the site. The five protesters who were charged with aggravated trespass after obstructing the planting are due to stand trial in January. They haven't been given legal aid for their case and, although they've got a sympathetic discount lawyer, assistance is really needed. For the full lowdown on the strange and inspiring events up north and where to send your money/champagne, check out
www.gmconcern.org.uk/clowns
PRO-GM PROPAGANDA IN SCHOOLS
Scottish Genetix Action have launched a campaign to stop propaganda funded by the biotech industry being fed to schoolchildren in Scotland. They are suggesting people email Scotland's First Minister
Jack.McConnell.msp@scottish.parliament.uk
asking him to stop distribution of the pro-biotech 'Your World' magazine, which is being promoted by Scottish Enterprise. The latest issue, dealing with food biotechnology, claims GM is 'creating better plants' as well as criticising organic farming and suggesting pupils experiment with growing Monsanto GM soybeans! SGA are also concerned that the magazine's scientific advisor is CS Prakash, who also runs the rabidly pro-GM AgBioView email list. 'It is improper to distribute any material having a bias to school children. We would therefore support action to prevent the distribution', said Les Webster of the Scottish Beekeepers Association. 'Most commercial organisations do not involve themselves in this area out of a charitable concern to help education,' said Ronnie Smith, general secretary of teachers' union the Education Institute of Scotland. Scottish Enterprise's biotechnology director, Peter Lennox, made a brave bid for Corporate Watch's 'Naïve Corporate Dupe of the Week' award, with his line, 'It didn't even cross our minds. I thought it was just knowledge.'
GOVERNMENT SLATES FARMSCALE TRIALS
The government's own advisory body, the Agriculture and Environment Biotechnology Commission (AEBC), warned ministers in September that the entire Farm Scale Evaluations (FSE) programme needs more information and more public involvement before any decision on commercial cultivation can be taken. The report, Crops On Trial, is surprisingly strongly worded, telling the government it "must take into account scientific information from other sources, ethical concerns, strategic and economic issues... and the concerns which have been expressed by the public, before any decision to commercialise is taken. There will also need to be wider public consultation on the issues raised by the trials."
The report states that FSEs should continue only under the following conditions:
. commercial cultivation does not start until all trials are complete and fully evaluated;
. the needs of organic farmers are taken into account (especially with regards to separation distances);
. the public, especially local people, are fully consulted on the objectives, limitations and location of trials.
Soil Association director Patrick Holden said "this is a real breakthrough... The report shows that the trial site process has been ill-conceived and flawed from the start." Of course, the critical issue is whether the government takes any notice.
you've gotta wonder....
"GM farmers may equally not want their crops contaminated with organic pollen but they don't make a song and dance about it. A bit of live and let live is called for." Professor V. Moses Division of Life Sciences,King's College, London
NEW DEMONS - THE BAYER TAKEOVER OF AVENTIS
The late 1990s saw the formation of several huge life-sciences companies including Aventis, Monsanto, Astra-Zeneca and Novartis, committed to the idea of combining human healthcare and crop protection interests in one company. The life sciences bubble has now all but burst and the companies involved have either sold or spun off their crop protection and seed interests. After months of rumours Aventis finally sold their entire controversial CropScience division to German chemical and pharmaceutical giant Bayer for 7.25bn euros in early October. Aventis was created in December 1999 by the merger of German Hoechst (AgrEvo was their joint baby with Schering) and French Rhone-Poulenc's Agro. Schering still owns 24% of Aventis CropScience. This constant name changing reflects a real atmosphere of uncertainty within the crop science industry.
Bayer is a huge German chemical and pharmaceuticals company with worldwide sales last year of nearly $30bn. Despite considerable holdings in crop protection, Bayer has so far kept its distance from GM, but is now looking to concentrate on and expand its pharmaceutical and agricultural sectors. Buying Aventis CropScience makes it the world's number two pesticide producer (behind Syngenta) raising its share of the global market to over 15%. Bayer now owns over half of the GM crop varieties currently seeking approval for commercial growing in the EU. These include nine varieties of oilseed rape and one of maize, all of which are modified to be tolerant of the herbicide glufosinate ammonium, or Liberty (which they also own). Should the de facto EU moratorium on the commercial growing of GM crops be lifted, Bayer will be best placed to flood European fields with GM crops. They will also be responsible for the majority of GM field trials, including the controversial farmscale trials, over the coming year. Bayer has a history of corporate crimes that makes even old-school bio-tech baddies Monsanto seem like angels.
In 1925 they were one of the companies that merged to form IG Farben. During World War Two, IG Farben used forced labour in many of its factories including the Buna synthetic rubber plant at Monowitz - effectively a corporate concentration camp - close to Auschwitz. IG Farben subsidiary Degesch manufactured and sold Zyklon B, the poison gas used in the gas chambers. More recently, Bayer was one of a group of pharmaceutical companies who took the South African government to court for allowing the production of cheap generic versions of HIV drugs. Earlier this year they were forced to withdraw one of their leading pharmaceutical products, the anticholesterol drug Baycol or Lipobay, which was linked to over 50 deaths. And then there's the poisoned Peruvian kids and the nerve gas... .
For more skeletons and background information check out
www.cbgnetwork.org
This article was hacked down from the first draft of the immensely sorted Corporate Watch newsletter. A new Corporate Profile on Bayer CropScience will be available on the Corporate Watch website
www.corporatewatch.org
www.geneticsaction.org.uk/testsites
and
www.genewatch.org

THE WINTER OILSEED RAPE NATIONAL SEED LISTING TRIALS
Here's the list of locations for the rape that was planted on Aventis/Bayer's behalf in the past few months. It will be flowering May to June and harvested between July and Sept. It's the last crucial stage of testing before commercialisation can take place. Winter rape's been 'interrupted' three years in a row now. If they're terminated early again they'll have to do the tests next winter too...
W. Yorkshire Bramham se 445 417
N. Yorkshire San Hutton SE 675 583
Lincolnshire Thorganby TF 193 968
Hertfordshire Piccots End TL 051 102
Hertfordshire Albury End TL 431 232
Oxfordshire Hinton Waldrist SU 374 999
For more detailed information about the other deliberate releases of GM this year have look at www.geneticsaction.org.uk/testsites
and
www.genewatch.org

LYING PROFESSOR LANDS NEWSPAPER IN IT
Notorious anti-organic, pro-GM professor 'Tony' Trewavas, seems to have cost the Glasgow Herald a packet. The University of Edinburgh professor was named in the High Court in London as the source of a letter that claimed that Greenpeace, and its then director Lord Melchett, extorted 'shakedowns' from companies by spreading unfounded fears about GM food. The Herald has had to pay costs and damages, as well as issue a full apology saying that there was "no foundation for the story" and that "it should not have been published". Trewavas is not only a leading light of the Royal Society but a UK Government advisor on GM.

THE VATICAN ASKS UN TO MONITOR BIOTECHNOLOGY
The Vatican this month asked the UN Food and Agriculture Organisation to help monitor the use and spread of genetically modified organisms. Archbishop Agostino Marchetto, the Vatican's permanent observer to the FAO, said in an April 2 statement that environmental and human health risks of biotech foods suggested a need for tighter controls. He called on the agency to actively pursue biosecurity questions, keeping in mind the 'principle of precaution'. Last November Pope John Paul II said GMOs were contrary to God's will, reversing earlier Vatican support for the limited use of biotechnology if it helped feed poor countries.

"As a scientist I wouldn't drink milk from cows fed GM maize with the present state of knowledge." Bob Orskov, OBE Director of the International Feed Resource Unit in Aberdeen
NEW RESOURCES
The following are all available from the Genetic Engineering Network (GEN) office (see contacts page for address details). GEN also produces a more comprehensive resource list which you can send off for. It's updated every month and is also on the web. If you know of anything they've missed off please contact them.
Leaflets
Feeding the world? A handy synopsis of why GM is not the answer. Munlochy Vigil Explains the campaign history, the reasons why and contacts. What's wrong with supermarkets? Why they're so bad and what you can do about it.
10 Reasons to grow organic fruit and vegetables from the HDRA.
The Seed Search is on! Introduction and guide to seed saving.
Guerilla Gardening You don't have to have a garden to grow your own...!
Briefings (by Corporate Watch)
Advanta
Tesco
Postcards
Scotland campaign postcard for end to GM propaganda in education.
And some electronic info sources...
Email lists
For regular action updates, news and ideas write to majordomo@foe.co.uk
(Put subscribe gm-action in the body of the message.)
For more news and factual info: ngin@icsenglish.com - list archived at
www.ngin.org.uk
Action info: genetics@gn.apc.org
Crop Trial Sites
For a regularly updated list of current and past crop trials in the UK, visit www.geneticsaction.org.uk/testsites
For a map-based version, go to www.gm-info.org.uk
----
For subscriptions to Genetix Update contact: ToGG (Totnes Genetics Group) PO Box 77, Totnes, Devon TQ9 5ZJ Tel: 01803-840098 or email: info@togg.org.uk
There is a minimum suggested donation of £5 a year, if you can afford it. Outside Europe we ask £15. Cheques and postal orders can be made out to Genetix Update. Please let us know if your subscription has lapsed. *The GEN database will only be used to distribute the newsletter and strictly related material.
SUBSCRIBE!
NAME:.......................................................................
.......................
ADDRESS:....................................................................
...................
............................................................................
..............................
............................................................................
..............................
PHONE
(optional):.................................................................
...........
Or better still you can download and print the Genetix Update in PDF format from : www.togg.org.uk
Disclaimer: The editors are responsible, honest.
--- Note: A PDF version of this newsletter is available to download on
www.togg.org.uk
--- Anti-copyright. Please copy and distribute freely.

USEFUL CONTACTS - WINTER 2001
Contact ToGG to correct or add details. If there isn't a group listed in your area, Earth First!, FOE or Greenpeace may have a local group working on GE. If they don't, set one up yourself. GEN or your nearest local contact can give you tips and support. Together, these groups make up the Genetic Engineering Network (GEN)
1a Waterlow Road, London, N19 5NJ 020 7272 1586 gen@gn.apc.org
www.geneticsaction.org.uk
NATIONAL GROUPS
ABERYSTWYTH ACTION AGAINST GMOs ecollective@hotmail.com
AYLESBURY SHOPPERS CONCERNED ABOUT FOOD (SCOF) 01296 484535
BERKSHIRE, GREEN WATCH Doreen Wyatt on 01344 452893 or 07798 702042, Lesley
Tooze on 01344 648343
BRIGHTON GENETIX RESISTANCE 01273 628441rowantilly@gn.apc.org
BRISTOL GE GROUPS Kebele 0117 939 9469 FoE 0117 942 129 Wilf Mound 0117 963
5740
CARMARTHEN GENE CARE 01267 234729
CAMBRIDGE CONCERNS 01223 562364 jc@home.cam.net.uk
CAMBRIDGE SNOWBALL 01223 331629 luzbug@hotmail.com
CARDIFF 02920 394745 geoffoak2000@yahoo.co.uk
CASTLE CARY Somerset 01749 860689 louise@ukonline.co.uk
CHINNOR GM CAMPAIGN Oxfordshire 01844 353748 mwestby@swinternet.co.uk
COLCHESTER GM CAMPAIGN Andy 07931 638938 Ken & Edie 01206 826321
Lreyno@essex.ac.uk
CORNWALL (GAFF) 01326 250056 gaffal@gaff73.freeserve.co.uk
(S.E.) CORNWALL REAL FOOD CAMPAIGN 01579 340215
COVENTRY GE GROUP 02476 663031 covpeace@gn.apc.org
DEVIZES &MARLBOROUGH FoE 01672 513950
DORSET GENETICS GROUPS 01305 783621(FoE Helen) helen.el@talk21.com 01823
286311(Tushi)
GLASTONBURY GE GROUP 01458 834787
HARTLAND (N. DEVON) 01237 441780 hescott2000@netscapeonline.co.uk
HEMEL HEMPSTEAD she-d@hotmail.com
HIGHLANDS & ISLANDS GM CONCERNS 0845 458 9214 coopbill@cooptel.net
HOLSWORTHY 01409 254450 cft-dlee@supanet.com
KINGSBRIDGE ACTION on GE 01548 856286 wildjessica75@hotmail.com
N. LANCASHIRE REAL FOOD GROUP 01524 811066 cherith@which.net
LEEDS EF! 0113 262 9365 leedsef@leedsef.org.uk
LINCOLNSHIRE AGAINST GE 01507 490112 gaiatrust@x-stream.co.uk
LISKARD REAL FOOD CAMPAIGN 01579 340215
LIVERPOOL GE GROUP 0151 722 7561
MANCHESTER/EF! 0161 226 6814 mancef@nematode.freeserve.co.uk
NEWCASTLE 0930 741052 tapp@newcastle54.freeserve.co.uk
NORFOLK GENETIC INFO NETWORK 01603 624021 (or 625188) 01328 738390
ngin@icsenglish.com www.ngin.org.uk
NORTHAMPTON GE GROUP 01604 647916 john@nene-gen.freeserve.co.uk
NOTTINGHAM 0845 4589595 info@veggies.org.uk
OXFORD GENETICS ACTION & OXY-GENE 07796 430141 holly@gn.apc.org
PLYMOUTH GENETICS GROUP 01752 892676 plymgm@hotmail.com
RAMSGATE 07775 560309
READING GE GROUP0118 954 6430
RYEDALE AGAINST GMOs (RAGMO) 01653 696748 josiedowns@care4free.net
SCARBOROUGH AGAINST GE 01723 370588 or 375533 sage@envoy.dircon.co.uk
SCOTTISH GENETIX ACTION 0141 334 4355 scottishgenetix@ziplip.com
www.scottishgenetixaction.org Aberdeenshire 01224 622389 Fife & Central
01333 310902
SHEFFIELD AGAINST GE 0114 273 1978 gaz_guzzler@yahoo.com
SHREWSBURY FOOD ACTION (Shropshire) paola@cwcom.net
SOMERSET AGAINST GE 01749 813787
SOUTHPORT PEOPLE AGAINST GE 01704 564524 Lolanlen@hotmail.com
STROUD CAMPAIGN FOR SAFE FOOD 01453 765789
richard.macbeth@ruskin-mill.org.uk
SOUTH WALES ACTION NETWORK (SWAN) swangroup@yahoo.co.uk
SWINDON CAMPAIGN AGAINST GMOs 01793 790438 sbirley@gn.apc.org
S. YORKSHIRE GEN 01226 764279 pp3office@aol.com
TAUNTON (FoE) 01823 286311 mary@tushita.u-net.com
TAVISTOCK 01822 614430
TOTNES GENETICS GROUP (TOGG) 01803 840098 info@togg.org.uk www.togg.org.uk
GE FREE WALES 02920 229577 cymru@foe.co.uk
WELLINGTON 01823 664776 doohlally@yahoo.co.uk
WEST WALES 01437 563429 JM.Bruce@virgin.net
WHITBY (WAGE) 01947 606189 griffins_of_whitby@msn.com
WORTHING GENETIX CAMPAIGN West Sussex genetix@worthing.ecoaction.org
NATIONAL GROUPS
ACTION AID 020 7561 7611 zelford@actionaid.org.uk www.actionaid.org
ACTION ON INDUSTRIAL AGRICULTURE agricultureaction@yahoo.com
BU AGAINST VIVESECTION 020 7700 4888 info@buav.org www.buav.org
COMPASSION IN WORLD FARMING 01730 264208 compassion@ciwf.co.uk
CORPORATE WATCH 01865 791391 mail@corporatewatch.org
www.corporatewatch.org.uk
EARTHFIRST! ACTION UPDATE PO Box 487 Norwich NR2 3AL 01603 219811
efactionupdate@bigfoot.com
FIVE-YEAR FREEZE 020 7837 0642 enquiry@fiveyearfreeze.org
www.fiveyearfreeze.org
FRIENDS OF THE EARTH 020 7490 1555info@foe.co.uk www.foe.co.uk
THE GAIA FOUNDATION 020 7435 5000 gaia@gaianet.org
GE-FREE FORESTRY (GEFF) geffcoalition@hotmail.com Also contact WEN
GENEWATCH UK 01298 871898 mail@genewatch.org
GENETIC CONCERN 00 3531 4760360
GENETICS FORUM 020 7837 9229 geneticsforum@gn.apc.org
GENETIC FOOD ALERT 01803 868523 coordinator@ geneticfoodalert.org.uk
www.geneticfoodalert.org.uk
GENETIX SNOWBALL 01273 628441 genetixsnowball@onet.co.uk
www.gn.apc.org/pmhp/gs
GMO CAMPAIGN 01865 513224
GM PRISONER SUPPORT 0161 226 6814
GREENPEACE UK LTD 020 7865 8100 info@uk.greenpeace.org www.greenpeace.org.uk
GROWING AWARENESS 00 3532 820232 growing.awareness@indigo.ie
HENRY DOUBLEDAY RESEARCH ASSOC. 01203 303517 rog@hdra.org.uk www.hdra.org.uk
HUMAN GENETICS ALERT 020 7704 6100
INTERNATIONAL SOCIETY FOR ECOLOGY AND CULTURE 01803 868650 isecuk@gn.apc.org
NATIONWIDE FOOD SURVEY www.wkweb4.cableinet.co.uk/pbrown/index.htm
NATURAL LAW PARTY 01962 852122 nlpwessex@bigfoot.com
NORTHERN ALLIANCE FOR SUSTAINABILITY 020 8672 3454 iza@cpa-iza.u-net.com
SCOTTISH CONSUMERS' ASSOCIATION FOR NATURAL FOOD 0141 334 4886
georgestidolph@btinternet.com
SOIL ASSOCIATION 0117 987 4562 action@soilassociation.org
www.soilassociation.org
TROLLEY THEATRE trolleytheatre@bigfoot.com www.trolleytheatre.org
UNCAGED (INCL. XENOTRANSPLANTATION CONCERN) 0114 272 2220 uncaged.anti-viv@
dial.pipex.com www.xenodiaries.co.uk
WOMEN'S ENVIRONMENTAL NETWORK 020 7481 9004. www.gn.apc.org/wen