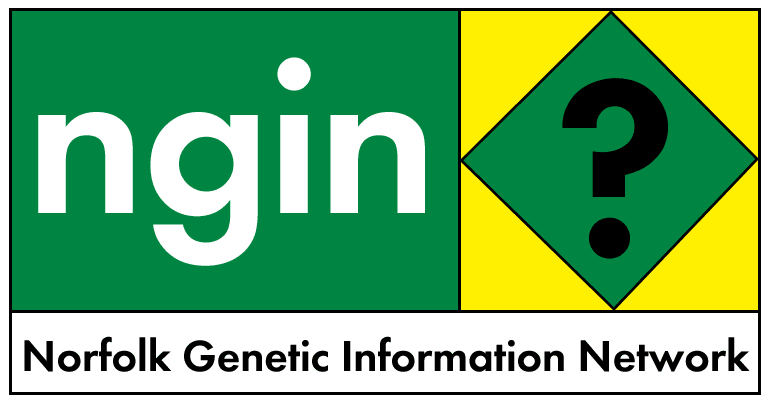 19 February 2002
UK - GM DAMAGES ENVIRONMENT/ACRE MEETING
1.GM OILSEED RAPE IS DAMAGING THE ENVIRONMENT
2.OPEN LETTER TO ACRE FROM FOE
3.THE ACRE T25 MAIZE OPEN HEARING - details
***
1. for the article the press release refers to, see:
https://members.tripod.com/~ngin/170202b.htm
...
PRESS RELEASE FOR IMMEDIATE EFFECT
LEAKED RESULTS FROM GM CROP TRIALS SHOW THAT GM OILSEED RAPE IS DAMAGING THE ENVIRONMENT
(sunday times feb 17th pg 23)
Anthony Jackson from the Munlochy GM Vigil states:
ROSS FINNIE MUST NOW KEEP HIS PROMISES AND IMMEDIATELY END GM OILSEED RAPE TRIALS IN SCOTLAND.
The present trials must be destroyed and the proposed spring trials stopped, to prevent further environmental damage.
All along Mr Finnie has said he would call a halt to the trials if he had scientific evidence of environmental harm.
The Government's own trials have now shown that this harm is ongoing in the environment.
The evidence must now be placed in the public domain and GM oilseed rape trials halted forthwith.
Contact: Anthony Jackson (07720 817 847)
***
2. OPEN LETTER TO ACRE FROM FOE
From: owner-seedsquad_news@foe.co.uk
To: seedsquad_news@foe.co.uk
Subject: SEEDSQUAD_NEWS:
Date: Tue Feb 19 2002 11:04 am
ACRE Secretariat 3/G9
Ashdown House
123 Victoria Street
London SW1E 6DE
BY FAX AND POST
18 February 2002
OPEN LETTER
Dear Sirs
ACRE open hearing on the criticisms of the risk assessment for T25 GM maize ('the ACRE hearing')
I write further to the letter from Phil Michaels of this morning because of our increasing concern at the way in which Wednesday's hearing has been convened and the manner in which it is due to be held. This concern has been exacerbated by our inability to obtain clear information concerning the proposed format for Wednesday's hearing.
In particular I have had no response to my two emails of 11th and 14th February to Adrian Butt seeking specific information about the hearing.
It appears that we are not alone in our concerns as we were contacted this morning by interested members of the public complaining that they had only been informed of the hearing on Saturday, less than three working days before the 'open hearing'. This is despite the fact that these people were objectors at the Chardon LL hearing, had a clear interest in the matters to be discussed on Wednesday and ought properly to have been informed of the forthcoming hearing at the earliest possible opportunity. Please would you confirm that all those who objected to the listing of Chardon LL have been invited to the hearing. We will of course remain concerned that many who would ordinarily wish to attend will not be able to do so as a result of the short notice given to them.
In addition to the general concerns set out above, I have a number of detailed specific questions about the format of Wednesday's hearing which I would appreciate you answering as a matter of urgency.
1. Please provide a final agenda and running order for Wednesday. At present we have no idea whether FOE is giving evidence at the start of the hearing, at the end of the hearing or at some time between?
2. Please provide a final list of witnesses and experts (we were sent an incomplete list on 7th February with, for example, no details of who is representing Aventis)?
3. In what way are each of the witnesses considered to be familiar with the T25 maize dossier, in particular Professors Beever and Phipps?
4. For the sake of transparency and clarity, we believe that all witnesses should state who they represent and whether they have any personal or professional interests in the matters under consideration. Please confirm that they will be asked to do so at the hearing on Wednesday.
5. The role of the experts remains unclear. What is the exact role of the experts at the hearing? Will they be invited to give evidence? Are they familiar with the T25 dossier? Why were these specific people chosen?
6. Can you confirm that each of the witnesses (including myself) have been provided with identical documentation in respect of Wednesday's hearing.
7. Can you confirm that the written submissions sent in by witnesses by last Wednesday have only been circulated to members of ACAF and ACRE and not to any other parties.
8. Do you propose, prior to the hearing, to publish written submissions either to other witnesses or to the public generally?
9. If new evidence is produced on Wednesday we are of the opinion that other witnesses and experts should be given the opportunity to comment on it. Please can you clarify what procedures will be followed to allow that to take place.
We have reason to believe that an initial draft of ACRE's advice on T25 maize has already been written. Please would you confirm that is not the case. If you are not able to give such confirmation, please would you confirm that a draft will be available at the hearing on Wednesday for witnesses, experts and members of the public.
Friends of the Earth welcomed the positive step that we initially thought Wednesday's hearing represented. We provided a written submission to the hearing in good faith. Due to the extremely disappointing lack of transparency surrounding the hearing, together with the grossly inadequate notice period given to interested members of the public, the description of that meeting as an 'open hearing' would appear to be misleading.
We may therefore reconsider our position in the light of your answers to the above questions.
I should be grateful if you would respond to the above letter at the earliest opportunity and to the nine specific questions concerning Wednesday's hearing by no later than 5pm tomorrow (Tuesday 19 February).
I look forward to hearing from you.
Yours sincerely
Adrian Bebb, Campaigner
cc Linda Smith
cc Adrian Butt
Adrian Bebb
Real Food Campaigner, Friends of the Earth
Tel 44 (0)113 389 9952 Fax 44 (0)113 242 8154
www.foe.co.uk
***
3. THE ACRE T25 MAIZE OPEN HEARING
20 February 2002
Room 7abc, 123 Ashdown House, Victoria Street, London SW1E 6DE

[10.30] Opening address (Professor Alan Gray)

Horizontal gene transfer and gene stability
- Dr Mae Wan Ho (Institute of Science in Society)
- Dr Ricarda Steinbrecher (Econexus)
- Aventis Crop Science Ltd

Environmental risk assessment and monitoring
- Aventis Crop Science Ltd
- Dr Sue Mayer (Genewatch)

Compositional equivalence
- Dr C Howard (University of Liverpool)
- Professor Richard Phipps (University of Reading)
- Aventis Crop Science Ltd

11.30 Break (15 minutes)

Feed safety assessment
- Aventis Crop Science Ltd
- Professor Bob Orskov (Macaulay Institute)
- Professor David Beever (University of Reading)
- Ms Emily Diamand and Mr Adrian Bebb (Friends of the Earth)

Chicken feeding study
- Dr Steve Kestin and Dr Toby Knowles (University of Bristol)
- Aventis Crop Science Ltd

2.30 Close

Specialists ACRE has invited to speak at the Hearing:

Professor JPW Young, University of York, (genetic relationships, gene exchange in microbes, genetic structure of bacterial populations).
Professor Heslop-Harrison, University of Leicester (genome stability).
Dr Jan Ingram, National Institute of Agricultural Botany (cross-pollination).
Professor Stephen Senn, University College London (statistical consultant).