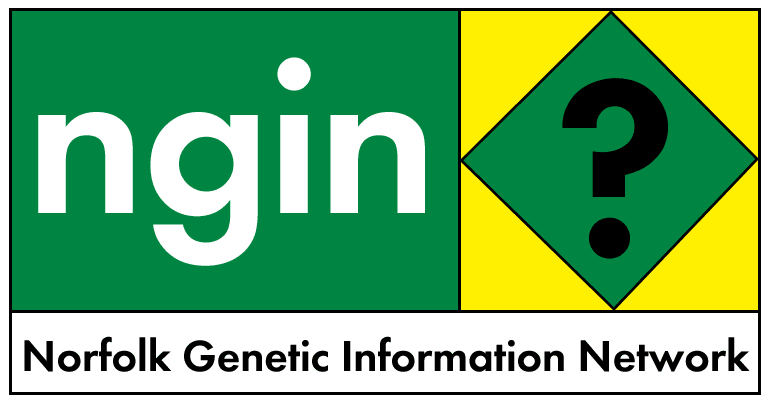 19 March 2002
JAILED DONNIE MACLEOD - WHAT YOU CAN DO TO HELP
'...one law for the people promoting this new technology, which more and more scientists now say carries significant risks, and another for those who seek to draw attention to those risks and defend Scotland from them.' - HIGHLANDS & ISLANDS GM CONCERN
---------- Forwarded message ----------
Date: Mon, 18 Mar 2002 21:47:13 +0000
From: Pam Bochel <pam.bochel@btopenworld.com>
Below are press releases, press cuttings and other info regarding Donnie's incarceration today. Please circulate this widely.
Thanks,
Pam
Practical support you can offer Donnie:
1. PLEASE attend the march in Inverness on Saturday 23 March.
2. Send Donnie a postcard of support: Donnie MacLeod, 73125, B Hall, HM Prison, Porterfield, Inverness IV2 3HH (don't send food parcels or gifts - they won't be passed on to him).
3. Forward this email or print it out and pass it on to AS MANY PEOPLE AS POSSIBLE.... anywhere in the world!
--------------------
>From Pam 18/3/02
Donnie MacLeod, who was called as a prosecution witness at the trial of Matthew Herbert, was today sent to prison for 21 days for contempt of court when he refused give evidence against Matthew.
Matthew had been charged with cutting the 'X'-shaped swathe through the first GM trial crop at Munlochy on election day in June last year. The case against Matthew has now been dropped.
"Donnie MacLeod was sent to prison for having the courage to stand by his principles and show support for fellow anti-GM protestors," said Matthew. "By refusing to give evidence against another activist he showed clearly that he would not do the work of a system that has failed to protect the people of Scotland against the threat of GM crops.
"Donnie has acted to protect us all, and to protect the unique environment of the Highlands. He has taken a clear moral stand against the might of enormous Trans National Corporations like Aventis. These companies are totally unaccountable, hide behind 'commercial confidentiality' and are driven solely by profit. They are prepared to contaminate the environment of the Highlands, risk the health of our families and threaten the livelihood of farmers like Donnie with no thought for the consequences.
"I would urge people to continue to do what is right and make sure that no GM crop ever flowers again in the Highlands."
There will be a march from Inverness City Centre on Saturday 23rd March to Portersfield Prison, where Donnie is being held. To support Donnie, meet at 11am outside Marks and Spencer.
To contact Matthew Herbert call 01865 245678 (office hours)
-------------------------------
HIGHLANDS & ISLANDS GM CONCERN
Unit 7, 24 Station Square, Inverness IV1 1LD

NEWS RELEASE For Immediate Use
Date: Tuesday 19th March 2002
HIGHLAND GM CAMPAIGNERS CRITICISE COURT DOUBLE STANDARDS
A pressure group protesting against the planting of genetically modified crops in Scotland today hit out at what it sees as court double standards in the jailing of organic farmer, Donnie Macleod.
Mr MacLeod was sentenced to 21 days1 imprisonment on Monday when he refused to incriminate another activist in Dingwall Sheriff Court.
'According to the presiding sheriff,' said Dr Kenny Taylor, Chairman of Highlands and Islands GM Concern, 'Donnie MacLeod was in contempt of the court for refusing to answer what the sheriff considered to be a 'legitimate question' put to him by the prosecution.'
'Yet when an earlier question was put by the defence,' Dr Taylor added, 'asking the farmer who is growing GM material on the Black Isle whether he or the company backing him had carried out a site-specific risk assessment before sowing the field in question, he was allowed not to answer.
'This seems like a clear case of one law for the people promoting this new technology, which more and more scientists now say carries significant risks, and another for those who seek to draw attention to those risks and defend Scotland from them.'
Highlands and Islands GM Concern is calling for Mr MacLeod's speedy release and encouraging people to march from Inverness City Centre at 11 a.m. on Saturday 23rd March to Portersfield Prison, where he is being held, to show their concern at the court decision.
FOR FURTHER INFORMATION CONTACT: Kenny Taylor on 01349 877625
-------------------------------
Monday, 18 March, 2002, 15:15 GMT
BBC News
JAIL FOR GM CROP PROTESTER
A GM crop protester who refused to tell a court who helped him damage a field of oil seed rape has been jailed.
Donnie MacLeod confessed to damaging the crops when he was called to give evidence at the trial of another man.
However, he refused to tell Sheriff James Fraser who else had been involved.
He was told to consider his position over the weekend - but again declined to incriminate anyone else when he appeared at Dingwall Sheriff
Court on Monday.
The 53-year-old organic farmer from Ardersier, who is chairman of the Highlands and Islands Organic Association, was then held in contempt of court and jailed for 21 days.
The farmer had been giving evidence at the trial of 31-year-old Matthew Herbert, from Oxford.
He denied damaging crops at Jamie Grant's Rhives Farm, near Munlochy, on 7 June last year by trampling an X-shaped design on the field.
In an email to the media, the GM crop protesters said the "X" was the first vote cast in the General Election.
Mr Grant, a tenant farmer, told the trial on Friday that the mark had been made on the wrong crops.
MacLeod, who had been quoted in the protesters' email, then took the stand and confessed that he had been the culprit.
But he refused to say whether anyone else in the court had helped him, saying: "I don't want to incriminate anyone."
He again refused to answer the question when he appeared in court again on Monday.
"I have thought a lot about it and I have to do what I think is right," he said.
"I am on oath and I take that seriously but I have difficulty in criminalising people.
"I wish no disrespect to the court. I can assure you that I do not offer myself for martyrdom."
Sheriff Fraser said: "This is a blatant and direct contempt of court.
"A legitimate question has been put to you which you have refused to answer. A court cannot operate in that situation."
The case against Mr Herbert was dropped. Speaking outside the court, he said: "I find the whole thing farcical.
"Donnie has gone to jail for taking a moral stance in trying to do what is right."
MacLeod is understood to be considering an appeal.
---
"If you look at the simple principle of genetic modification it spells ecological disaster. There are no ways of quantifying the risks... The solution is simply to ban the use of genetic modification in food." -Dr Harash Narang, microbiologist and senior research associate at the
University of Leeds, who originally caused a scientific and political storm by being the first to point to a link between mad cow disease and CJD in humans.