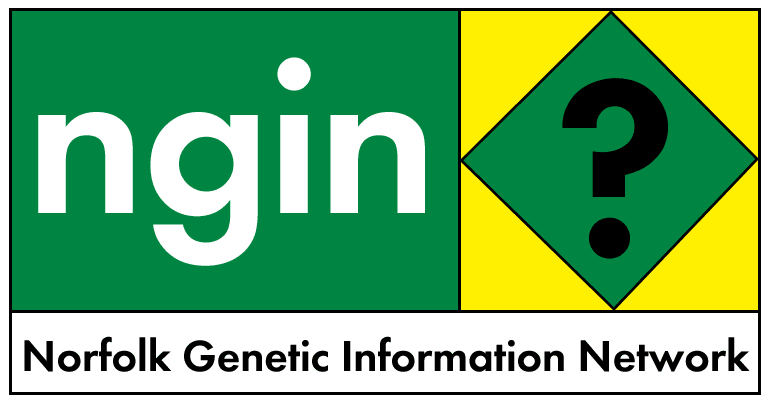 19 September 2002
BIOTECHS FAIL TO FIND CURE FOR DESPAIR/BOARDROOM CLEAR-OUT AT PPL
"Rest assured, the government is ready to support and enhance the competitiveness of the biotechnology industry. We believe you are a real success story in the UK...We want the UK to remain a leader in this field.." - UK Government minister [Mowlam tells UK biotech firms to defend products, Reuters World Report, Jan 25, 2000]
"The chairman and non-executive directors of PPL Therapeutics, the creator of Dolly the Sheep, are to leave the company in a final clear-out of the boardroom. ...PPL has outlined plans to leave behind its roots in transgenic science and concentrate on developing marketable drugs." (item 2)
"...the biotech sector has turned into a financial graveyard. Mounting losses and growing despair over the prospect of ever seeing any successful drugs arrive on the market have decimated share prices." (item 1)
Nil desperandum! 'Scientists can turn the homosexual tendencies of laboratory flies on and off at the flick of a switch'
http://news.bbc.co.uk/go/em/-/1/hi/sci/tech/2266135.stm
1. Biotechs fail to find cure for despair
2. PPL chairman and non-execs leave in final boardroom clear-out
***
1. Biotechs fail to find cure for despair
Cliff Feltham
DAILY MAIL (London) September 17, 2002
ONCE it gripped investors' imaginations offering the opportunity to make money and fight diseases but the biotech sector has turned into a financial graveyard. Mounting losses and growing despair over the prospect of ever seeing any successful drugs arrive on the market have decimated share prices.
Antisoma, which is working on new drugs for cancer, yesterday reported increased losses of GBP 13.2m 'reflecting continued progress on drug development programmes'. The shares have fallen from 258p to 111/2p, off a further 2p, making the business worth GBP 25m.
Interest hinges on the outcome of clinical trials of a treatment for ovarian cancer, due in 2004. But even after this final hurdle, drugs still need approval by increasingly tough-minded regulators in the UK and US. PPL Therapeutics, which created Dolly the sheep, confirmed it is closing part of its cloning business to develop protein products. The shares, once 284p, have fallen to 61/2p valuing it at GBP 7m. PPL had sunk millions into the project, but realised it was still years away from having a saleable product. Now it will direct its energies into producing a treatment for emphysema from the milk of genetically-modified sheep, but launch is unlikely before 2007. Last week, Xenova was forced to sell new shares at a 25pc discount to raise money for work on cancer drugs.
***
2. PPL chairman and non-executives leave in final boardroom clear-out
By PATRICKJENKINS
Financial Times (London) September 17, 2002
The chairman and non-executive directors of PPL Therapeutics, the creator of Dolly the Sheep, are to leave the company in a final clear-out of the boardroom.
Announcing results in line with expectations, Geoff Cook, chief executive, said the four had been asked to make way for younger blood. Chris Greig, chairman, is expected to go by the end of the year. A new chairman would find replacements over the next 12 months for Hugh Thompson, Roger Brimblecombe and Arthur Hale, all of whom are aged over 70. "They've done us proud. But they've been at it for a long time," said Mr Greig. The executive team has itself only been in place for a matter of months. Mr Cook became chief executive last December, while Lindsay Dunsmuir began as finance director in May. Since Mr Cook's arrival, PPL has outlined plans to leave behind its roots in transgenic science and concentrate on developing marketable drugs.
Yesterday, PPL said it would close its British stem cell research operations, having failed to find a buyer for the business. But Mr Cook said he was confident of being able to sell the xenotransplant business - which last month achieved the scientific milestone of breeding pigs for human organ transplantation that are genetically modified to ensure the organs will not be rejected. Together, that unit and the stem cell business had been expected at the beginning of the year to raise Pounds 20m. But with PPL's market capitalisation now only Pounds 8m, analysts expect the spin-offs to generate little or no cash. The most likely buyers appear to be the unit's management backed by venture capitalists. Mr Dunsmuir stressed that the company - with Pounds 18.5m in the bank at the end of July - was not crying out for fresh cash. However, he conceded that the money would run out by the end of 2004, up to a year ahead of the envisaged launch of the company's first product, Fibrin 1, a wound treatment. Bringing in a partner on Fibrin 1 or BSSL, a treatment to improve fat digestion, combined with any cash from the xenotransplant spin-off, would bridge that gap, he said. Clinical trials of its recAAT drug for hereditary emphysema - PPL's lead product until its development was delayed by two years in March - are still stalled. A re-run Phase II trial is expected to begin next year. PPL reported a pre-tax loss of Pounds 6.4m (Pounds 7.4m) on turnover of Pounds 134,000 (Pounds 279,000). Comment * PPL seems determined to start afresh in every way, with the sell-off of the xenotransplant business and the removal of the non-executives the latest examples.
But no matter who sits on the board, it needs to convince the market that its drugs will work. The industry average is that only one in 10 drugs entering the clinical stage will make it to market, so PPL's paltry three drugs in the clinic suggest it faces tough odds.