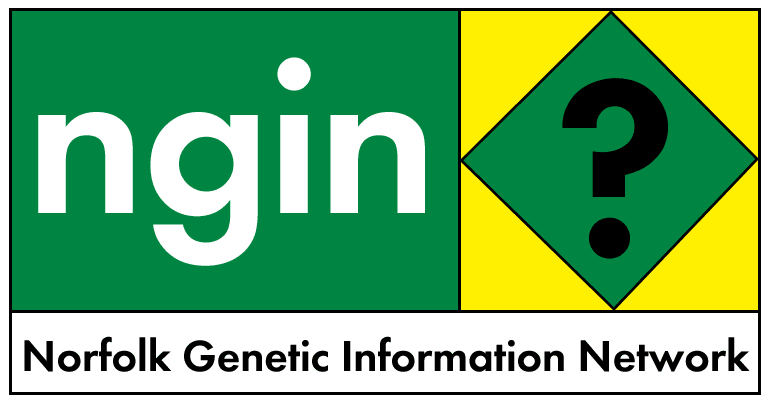 19 November 2002
FIGHTING HUNGER/THOUSANDS MARCH AGAINST GM/TOP CONSUMER OFFICIAL COMMENDS ZAMBIA'S STANCE ON GM FOOD
1. International conference mulls genetically modified organisms in Zambia
2. Top consumer official commends Zambia's stance on GM food
3. GE-free marchers mass to retain moratorium
4. Fighting Hunger - Devinder Sharma
***
1. International conference mulls genetically modified organisms in Zambia
Xinhua News Agency
Tuesday, November 19, 2002
LUSAKA, Nov. 18 (Xinhua) -- The African consumers leaders conference on biotechnology and food security began here Monday, with the Consumers International charging that genetically modified organisms (GMOs) have penetrated the African markets through the back door.
At a meeting called to address the issues of food security and labeling of GMOs, Consumers International (CI) Regional Office for Africa Director, Amadou Kanoute, Monday claimed investigations carried out by his office found that unlabelled genetically modified (GM) maize was sent to Africa by the United States through the United Nations.
He said a request was sent by his organization to the then US president Bill Clinton to have food aid labeled in an informative manner and also to seek prior consent of the recipient countries in cases where aid contained GM food.
Kanoute demanded governments and service providers should label all goods whether they are for sale or aid, for recipients to make informed choices and to conduct an environment impact assessment before those goods are marketed or donated.
He said the governments should also create the market conditions on the availability of a variety of goods and services for recipient countries to choose from, whether they are for sale or aid as agreed under the Cartagena Protocol brokered in 2000.
"We are said to be anti-business. We are said to be anti-progress. No. We are not anti-business. We are for good business. We are not anti-progress. We are for sustainable progress, progress that benefits the majority," Kanoute said.
Zambian Deputy Minister of Agriculture Webster Kamwendo, who spoke at the same meeting, challenged scientists and consumers leaders to find ways to collaborate with all stakeholders to ensure that the rights of consumers are not trampled on.
"The challenge before scientists is to develop technologies that are relevant to our conditions and our way of life. The challenges before you, our consumers leaders, is to protect the consumers from misleading notions that biotechnology is a solution to all our food security problems," Kamwendo said.
The four-day conference has brought together 56 participants from consumer organizations, farmers' organizations, research institutes and government institutes from 25 countries.
Issues that will be deliberated at the conference include the role and status of biotechnology in Africa, biotechnology and ethical issues, economic issues and trade of biotechnology, and preliminary findings of a research, commissioned by Consumers International regional office for Africa who are the organizers of the conference.
***
2. Top consumer official commends Zambia's stance on GM food
November 18, 2002
Agence France Presse English
LUSAKA, - Amadou Kanoute, the regional director of Consumer International, commended on Monday the Zambian government's rejection of genetically modified food aid, despite the threat of famine, thanking the Zambian government for "taking the stand they have taken on the GM organisms and the food aid issue."
Kanoute was speaking at the start of a three-day regional conference here which has attracted dozens of participants from 25 countries, representing consumer organisations, research institutions, farmer's organisations and others.
Kanoute criticised the United States and other donor nations for "pushing" GM food onto desperate African countries without labelling it in accordance with international regulations.
Around 14 million people in six southern African countries, including Zambia are currently threatened by famine, but only Zambia has imposed an outright ban on GM food aid.
***
3. GE-free marchers mass to retain moratorium
The New Zealand Herald November 18, 2002
Thousands of people carrying anti-genetic engineering banners and placards protested in central Auckland on Saturday. The GEtup, Stand up March, organised by GE-free groups, left Aotea Square at 12 noon. Watched by police, the protesters marched peacefully to a rally in Albert Park. The protest was aimed at mobilising public opposition to ending the moratorium on genetic engineering (GE) next October. The Government has indicated the moratorium will be lifted. Organisers Greenpeace and Mothers Against Genetic Engineering (Madge) yesterday said about 10,000 people had marched. Police said the number was about 6000. Thanking the participants for their enthusiasm, Madge "head girl" Alannah Currie said the march was "a brilliant event". "I am incredibly moved to see such a huge cross-section of fabulous New Zealanders turn up to make their voices heard and actively take part in this issue. "It's time the Government listened to our message: Keep GE in the lab."
***
4. Fighting hunger
Waiting for Bill Gates
By DEVINDER SHARMA
Deccan Herald, Bangalore; Nov 17, 2002
The Congress president, Ms Sonia Gandhi, takes a dig at the ruling BJP coalition: ìI take this opportunity to say how insensitive the Centre has been. In August, I had met the prime minister with some of our chief ministers to tell him how serious the situation is.î Ironically, this was in reaction to media queries on the issue of starvation deaths in Rajasthan, while she was chairing in early November the Congress chief ministersí conclave at Mount Abu, also in the same State.
Sonia Gandhi did say that hunger deaths in Baran district were a ëmatter of anguishí and that she was in constant touch with the Rajasthan chief minister ever since she saw the media reports. She, however, did not find it worthwhile to pay a customary visit to the hunger-affected regions, not far away from Mount Abu. Nor were any of the chief ministers present at the conclave interested in getting a first hand feel of hunger and starvation. And that included chief ministers of Madhya Pradesh, Chhatisgarh, Karnataka and Maharashtra, the States which have been faced with hunger and malnutrition deaths in the recent past.
Growing apathy
Prime Minister Atal Behari Vajpayee, who has never visited a village during his entire tenure, obviously had no time for the dying tribals in Rajasthan. None of his colleagues, and that includes the Food Minister, Mr Sharad Yadav, who claims to be a champion of backward castes, found it worthwhile even to include Baran district in his official travel itinerary. On the other hand, the Health Minister, Mr Shatrughan Sinha, who should be worried at the growing malnutrition, was busy dancing and singing to celebrate his birthday. Leaders of all political parties, without exception, have been busy talking about disinvestment and ministry expansion. Policy makers spend more time with industrialists and business houses, or hobnobbing with diplomats in the cocktail circuits. Media too has been very busy with the page three crowd and has never felt tired of writing and printing pictures of shapely long legs.
Reform's price
And if you are wondering about agricultural scientists, donít forget, they too have little time for the small and marginalised farming communities. They are busy promoting the commercial interests of the multinational seed and biotechnology companies. In a country which alone has one-third of the worldís 800 million people who go to bed hungry every night, hunger and starvation no longer evokes compassion and reaction. News of hunger and starvation no longer adorns the front pages of newspapers. Hunger is, in reality, a non-issue. It is something that we must despise, something that we must close our eyes to. After all, the elite should not spoil their morning breakfast looking at pictures of the hungry splashed on the front pages of daily newspapers.
Even the farmer leaders, who once led powerful agitations to see that the subsistence farming class gets at least two square meals a day, have deserted the farming lot. They have now moved on to the plush confines of the biotechnology industry, feeling comfortable in their new role of public relations for the corporate interests. They even remain unmoved by the increasing number of farmers taking the fatal route to escape the humiliation that comes along with growing indebtedness. Hunger is a price that the poor have to pay in the short-term for the irretrievable economic reforms.
The newly emerging leadership in religious discourse ó you see them on the television every morning and evening ó refuses to even acknowledge that growing starvation is a human folly. Nor do they blame the religious indifference towards the poor, hungry and downtrodden to be the cause for the shameful paradox of hunger amidst plenty.
Many of them, in fact, are busy buying land and property and that too at a subsidised rate from the Government's quota. Not many of them see God in every destitute and hungry. Except, of course, for the compassion shown by a group comprising Baba Mohan Singh, a spiritual guru of Sikhs, who dispatched 50 sewadars to the starved Baran district to start a langar (community kitchen) to feed 1,00,000 people for the next three months. But the Govern-ment continues to dither and drag its feet. Even the Supreme Courtís directive to the Govern-ment last year to 'devise a scheme where no person goes hungry when the granaries are full and lots being wasted due to non-availability of storage space,' hasn't had the desired impact.
Hunger atlas
Except for statistical jugglery, the Government remains non-committal on its role in eradicating hunger. This speaks volumes of the Government's apathy towards the poor, hungry and the malnourished. And that too at a time when the country is saddled with an unmanageable food stocks of 65 million tonnes, much of it already rotting and turning into cattle feed.
Interestingly, the President of India, Dr A P J Abdul Kalam, too had presided and released a food insecurity atlas of India (in reality, the hunger atlas of India) at a function organised by the World Food Programme and MS Swa-minathan Research Foundation a few weeks ago. He did talk about the dichotomy of hunger at a time when the food silos were bursting but refrained from initiating any move that embarrasses the ruling party. And despite his efforts to reach out to children in well-to-do-schools, Dr Kalam hasnít found any time to meet ìthe children of a lesser god.î After all, it is not the right protocol for the President of India to sit among the poor and hungry children, many of who have already lost their parents from hunger and starvation.
Dismal scenario
The tragedy, however, is that everyone swears in the name of the hungry and malnourished. Whether it is the politicians, policy makers, scientists, religious heads, multinational corporations, industry, and even the global negotiations and treaties, every initiative is for the benefit of the poor and poverty-stricken in the developing world. Whether it is the World Trade Organisa-tion, Trade-related Intellectual Property Rights, Climate Change, World Summit on Susta-inable Development, and you name it, the agenda is invariably for the benefit of the poor and hungry. And yet, it is the poor and hungry who have to pay a price for keeping these initiatives afloat. In such a dismal scenario, the 320 million people who go to sleep with an empty stomach every night in India, will have to live on hope ó hoping that one day a Bill Gates will come to India with a bagful of money, this time not for AIDS but to fight hunger. the prime minister, leaders of Opposition parties and the chief ministers will then line up to receive the richest man in the world, sing praises for his passionate concern for the underprivileged and vow to join hands with him to remove hunger. Till then, the hungry, unfortunately, will have to wait.