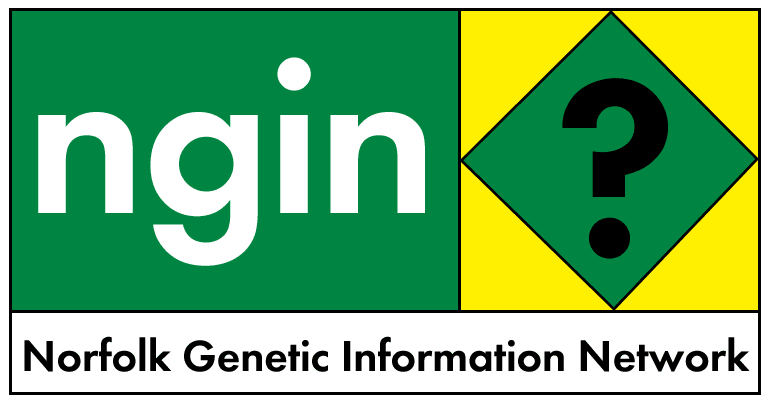 19 November 2002
BOVE JAILED - AGAIN!/AVERY IN LONDON - ORGANIC FARMING ENVIRONMENTAL CATASTROPHE/SUSTAINABLE HIGHLIGHTS
Bove (item 1) says his attacks on GM crops are a struggle for the "right to live in a healthy environment" - and the British Medical Association agree with him with their demand for an end to GM trials because the effect of such crops on humans is simply unknown. The people who need to be jailed are those imposing this technology on an unwilling world.
Meanwhile Dennis Avery is doing business as usual, slagging off organic agriculture at a conference in London while preparing to lead a session at the US embassy on GM food aid. Compare what Avery claims below (item 2) with the views of an acknowledged expert on farming in the Third World, Prof Jules Pretty of Essex University:
"The basic challenge for sustainable agriculture is to maximise the use of locally-available and renewable resources. This sounds good - but does it work? Are there sufficient resources and opportunities to turn unproductive farms into surplus-producing ones?
Remarkably, the best evidence comes from those very countries of Africa, Asia and Latin America that are said to need most the 'modern' technologies produced by large companies. Where whole communities have been involved in the complete redesign of farming and other local economic activities, the sustainability dividend is very large. The regenerative technologies and practices are hugely beneficial for both farmers and rural environments. There is more natural capital from fewer external inputs. More food output from fewer fossil-fuel derived inputs. The improvements are of two basic types. First, sustainable farming is taking root in the resource-poor areas, those that have remained largely untouched by modern technologies of the past 40 years. Here there is a two to threefold increase in food output
...Recent evidence from 20 countries has found more than 2 million families farming sustainably on more than 4-5 million hectares.
This is no longer marginal. It cannot be ignored. What is remarkable is not so much the numbers, but that most of this has happened in the past 5-10 years. Moreover, many of the improvements are occurring in remote and resource-poor areas that had been assumed to be incapable of producing food surpluses." https://ngin.tripod.com/article2.htm
Item 4 has some of the 'sustainable highlights from Prof Pretty's research.
For more on Avery and the organic attackers: https://ngin.tripod.com/organic.htm
1. Bove to be jailed for crop attacks
2. Avery Claims Organic An Environmental Catastrophe
3. Activists attack advocate with apple pie [olden but golden!]
4. Sustainable highlights
***
1. Bove to be jailed for crop attacks
BBC News, Tuesday, 19 November, 2002
French radical farmer Jose Bove will be sent to jail for 14 months for two offences of destroying genetically modified (GM) crops.
Bove had been seeking to have his sentences of six months and eight months overturned, but France's highest court, the Cour de Cassation, ruled against him.
It said he should serve the six-month sentence for a 1999 attack on a field of GM rice near the southern city of Montpellier.
The decision automatically meant that he should also serve the longer sentence, for a similar attack in 1998.
Appeal
Bove said he would appeal to French President Jacques Chirac to pardon him.
"Of course we cannot ask him to overturn the verdict, but he has the power to stop the sentence being applied," he said in a statement.
"The ball is in his court now."
He will not have to go to jail until formally notified of the court's decision.
Bove, a sheep farmer from near Millau in southern France, shot to national prominence after leading protesters in tearing down a partially-built local McDonald's restaurant in 1999.
McDonald's sentence
He says his attacks on GM crops are a struggle for the "right to live in a healthy environment".
He and his supporters have undertaken a series of raids to destroy fields where the crops are grown.
Last month he was fined 3,000 euros for an attack in 2000 on a field near the southern French town of Gaudies.
France grows experimental GM crops on about 100 sites, all of which have been approved by the government.
His attack on the McDonalds restaurant earned him a three-month jail sentence, which he served earlier this year.
***
2. British Crop Group Speaker Claims Organic Farming On A Global Basis Would Be An Environmental Catastrophe
http://www1.internetwire.com/iwire/release_html_b1?release_id=48791

Nobel Laureates, World Leaders And Even Greenpeace Founder Prefer High-Yielding Conventional Agriculture
CHURCHVILLE, VA -- (INTERNET WIRE) -- 11/15/2002 -- Dennis Avery, Director of the Hudson Institute's Center for Global Food Issues (CGFI) will present a speech at the British Crop Protection Council Conference this Monday, November 18th, during their symposium, "The Global Challenge - Sustainable Food Production." (Full schedule at www.bcpc.org).

With the rallying call of "Growing More Per Acre, Leaves More Room for Nature," Mr. Avery will address the need to increase global food supplies for a world population expected to reach 9 billion by the year 2050 while simultaneously protecting the earth's biodiversity. Mr. Avery will discuss the benefits of modern farming practices, which have allowed mankind to increase food production on limited amounts of land, and he will challenge public misperceptions often created by the organic food industry.

"Some tout organic farming as the answer, yet scientific data show that if organic farming practices were employed on a global basis, the consequences would be an environmental catastrophe," claims Avery. "Additionally, organic practices even on a limited scale are challenged by groups like the Scottish Crop Research Institute as being ecologically unsound."

Nitrogen fertilizer which is sustainably produced from atmospheric nitrogen -- 78 percent of the earth's atmosphere is nitrogen -- is not allowed under organic farming rules. Dr. Vaclav Smil of the University of Manitoba estimates that a worldwide organic farming mandate would require the manure from another 7ˆ8 billion cattle to replace the aerial nitrogen high-yield farmers currently use. The United States alone would need nearly one billion additional cattle to replace its current nitrogen fertilizer use, but the US could not feed that many cattle, even if it were to use all available land, including all of its parks and natural forests.
The Bichel Committee, appointed by the Danish government to assess the impact of imposing organic farming on all Danish farms, concluded in 1999 that overall it would slash Danish human food production by 47 percent, and specifically it would cut grain and pulse production by 62 percent, cut pork and poultry production by 70 percent, and reduce potato output by 80 percent. Virtually overnight, Denmark would barely be able to feed itself, and its current export customers would have to clear millions of acres of their existing forests for additional farmland. To make up the nitrogen deficit, cattle manure would become Denmark's biggest farm product.
Great Britain's Cooperative Wholesale Association, which farms 80,000 acres in both mainstream and organic modes, told the House of Lords in 1999 that it gets 44 percent less wheat from its organic fields. By this count, producing Europe's current food supply organically would require clearing additional farmland equal to all of the forests in Germany, France, Denmark and the UK. Reports now confirm that, coinciding with the UK's government-supported conversion of high-yield conventional farm land to organic farms, Britain is becoming more dependent upon food imports from other lands to feed itself.

On this point Avery notes, "While children in Southern Africa and other famine stricken areas of the world die of starvation, it is indefensible for wealthy and technology-rich countries like the United Kingdom to be growing less of the food which they are capable of producing and increasing their agricultural demands from other countries to support this inexplicable desire for organic fad foods."

The Soil and Water Conservation Society of America has declared modern high-yield farming the most sustainable in history because of its unprecedented ability to minimize farming's land requirements while sustaining soil fertility, preventing soil erosion and controlling pests through integrated pest management. Today biotechnology promises the biggest sustainability breakthrough in 100 years, as scientists create plants which actually take contaminating salts out of the soil - making the irrigated 40 percent of the world's food production base sustainable for the first time.

More than 700 people have joined Greenpeace Founder Patrick Moore and two Nobel Peace Prize laureates -- Dr. Norman Borlaug, the 1970 Nobel Peace Prize winner and Dr. Oscar Arias, former president of Costa Rica and the 1986 Nobel Peace laureate ˆ in signing the "Declaration in Support of Protecting Nature With High-yield Farming and Forestry.‰ This Monday Mr. Avery will invite the BCPC, its affiliates, and all concerned conservationists, to sign the declaration at www.HighYieldConservation.org.

Contact: Alex Avery
Company: Center for Global Food Issues
Phone: 540-337-6354
Email: aavery@rica.net
http://www.agjournal.com/story.cfm?story_id=198
***
3. Activists attack advocate with apple pie [oldun but golden!]
The Biotic Baking Brigade (BBB) on April 8 pied Dennis Avery (right), director of the Center for Global Food Issues at a "Biotechnology and Agriculture" conference on the campus of Grinnell College, Grinnell, IA.
The pastry incident occurred around noon at the Herrick Chapel during the conference's convocation. As Avery, an outspoken advocate of free trade and biotechnology, delivered a keynote speech, "Agent Carob" smeared the top of Avery's head with a carob/almond/apple sauce pie and then escaped, according to a BBB news release.
Avery served nearly a decade as a senior agriculture analyst for the U.S. Department of State, and has conducted policy analysis for the U.S. Department of Agriculture. He authored Saving the Planet with Pesticides and Plastics and How Poverty Won't Save the Planet.
The BBB also claims credit for the pieing of chief executive officers Robert Shapiro of Monsanto and Douglas Watson of Novartis, and university chancellors Robert Berdahl and Larry Vanderhoef of the University of California at Berkeley and at Davis, respectively.
In a related action On February 5, the group Welsh Action Against Genetics (WAAG) attempted to pie the United Kingdom's Science Minister, Lord David Sainsbury, while he was on a tour of Swansea University.
***
4. Sustainable highlights
taken from https://ngin.tripod.com/article2.htm
* some 223,000 farmers in southern Brazil using green manures and cover crops of legumes and livestock integration have doubled yields of maize and wheat to 4-5 tons/ha;
* some 45,000 farmers in Guatemala and Honduras have used regenerative technologies to triple maize yields to some 2-2.5 tons/ha and diversify their upland farms, which has led to local economic growth that has in turn encouraged re-migration back from the cities;
* more than 300,000 farmers in southern and western India farming in dryland conditions, and now using a range of water and soil management technologies, have tripled sorghum and millet yields to some 2-2.5 tons/hectare;
* some 200,000 farmers across Kenya who as part of various government and non-government soil and water conservation and sustainable agriculture programmes have more than doubled their maize yields to about 2.5 to 3.3 t/ha and substantially improved vegetable production through the dry seasons;
* 100,000 small coffee farmers in Mexico who have adopted fully organic production methods, and yet increased yields by half;
* a million wetland rice farmers in Bangladesh, China, India, Indonesia, Malaysia, Philippines, Sri Lanka, Thailand and Vietnam who have shifted to sustainable agriculture, where group-based farmer-field schools have enabled farmers to learn alternatives to pesticides whilst still increasing their yields by about 10%.
[For more on feeding the world: https://ngin.tripod.com/feedtheworld.htm]