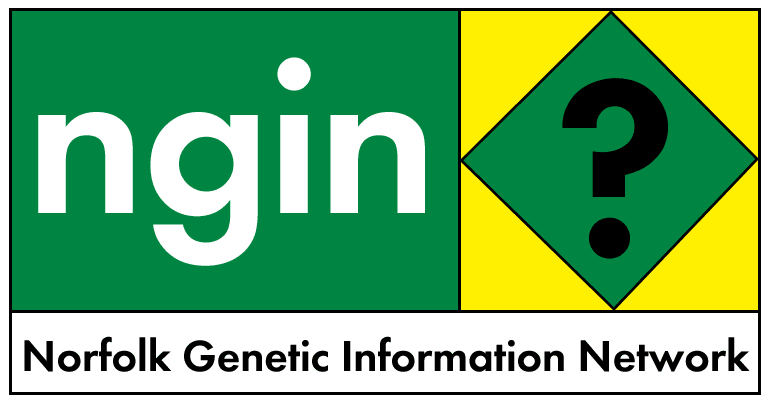 20 January 2003
EU'S NIELSON BLASTS U.S. "LIES" IN GM FOOD ROW
1.EU's Nielson blasts U.S. "lies" in GM food row
2.Protest at shipment of GM grain
3.BRAZIL TO RE-EXPORT OR BURN US GM CORN CARGO
4.Food protest turns into free-speech case for Alabama women
***
1.EU's Nielson blasts U.S. "lies" in GM food row
Reuters, 01.20.03
http://www.forbes.com/home_europe/newswire/2003/01/20/rtr852190.html
BRUSSELS, Jan 20 (Reuters) - The European Union's overseas aid chief accused the United States on Monday of spreading lies about the EU's stance on genetically modified (GM) food.
European Development Commissioner Poul Nielson said U.S. Trade Representative Robert Zoellick lied when, earlier this month, he said some EU governments had threatened to withdraw aid from poor countries that used biotechnology food products.
"This very negative lie has been circulated and repeated recently by Robert Zoellick," Nielson said at a press briefing ahead of a visit to southern Africa later this month.
Washington is frustrated with the EU's four-year moratorium on new biotech products, a policy U.S. farmers say costs them hundreds of millions of dollars in sales each year.
Only a handful of GM crops are allowed to be imported or grown in the EU where there is widespread consumer concern about possible risks to health or the environment.
Some African countries have been reluctant to accept GM food aid from the United States, fearing grain could be used as seed and affect future exports. EU officials have rejected U.S. demands that they allay the African countries' fears.
On January 9, Zoellick called the European view "Luddite". He said he found it immoral that Africans were not supplied with food because people had invented fears about biotechnology.
He also said he favoured bringing a World Trade Organisation case against the EU for blocking imports of U.S. GM crops. Nielson said Zoellick had gone too far.
"This is a strange discussion. Very strange," Nielson told reporters. "We are approaching a point where I would be tempted to say I would be proposing a deal to the Americans which would create a more normal situation.
"The deal would be this: if the Americans would stop lying about us, we would stop telling the truth about them. This is a proposal for normalising the discussion."
It was time for a more civilised exchange of views, he said.
Nielson was one of six EU commissioners who wrote to the Wall Street Journal last week, attacking a pro-Zoellick editorial and accusing U.S. officials of peddling rumours.
A European Commission official said the EU executive had decided it was time to go on the offensive.
"I'm not convinced the future lies in pursuing a slanging match but at some point we have to draw the line and put the record straight," the official said.
Later this month, the Commission will host a conference to discuss the use of biotechnology in developing countries.
Copyright 2003, Reuters News Service
***
2.Protest at shipment of GM grain
Herald Sun(Melbourne)
January 20, 2003,
BY DANNY BUTTLER
A CONTROVERSIAL shipment of genetically modified grain was expected to arrive in Melbourne last night.
The Ocean Emperor was scheduled to moor at Appleton Dock after previously unloading grain at Brisbane and Newcastle. Protests have been organised for tomorrow's unloading of the 19,000 tonne bulk corn shipment, which is destined for Victorian chicken farms.
GeneEthics Network director Bob Phelps said the GM corn would eventually end up on the dinner table.
He said governments must act to ensure all animal products connected to GM organisms are appropriately labelled.
"I think there are regulation issues and right-to-know issues from a shopper's point of view," Mr Phelps said.
"There appears to be no regulations regarding animal feed."
Groups against genetically modified organisms protested during the unloading of the grain at Brisbane and Newcastle.
Similar protests are expected when the grain is brought ashore in Melbourne.
The corn was brought to Australia because drought had affected grain harvests.
Protesters in Brisbane are also gearing up for a battle today when a deadline expires for them to leave the site of a food irradiation plant.
***
3.BRAZIL TO RE-EXPORT OR BURN US GM CORN CARGO
January 20, 2003
Reuters [via Agnet]
SAO PAULO, Brazil - Odilson Ribeiro, Director of the Brazilian Agriculture Ministry's plant safety department, was cited as saying last week a shipment of U.S. corn found to contain traces of banned genetically modified organisms will have to be burned, re-exported or used for paper production.
The story says that the shipment of 7,400 tonnes of U.S. corn at the port of Itajai in Santa Catarina state tested positive for trace amounts of genetically modified material, which would preclude its use in animal or human foods or for planting.
Tests run by the ministry turned up 0.25 percent GM material in the shipment.
The importer, National Starch Chemical Industrial, which produces corn starch for industrial foods and for paper production, is contesting the finding, telling the financial daily Valor that the U.S. corn is certified as GM-Free.
***
4.Food protest turns into free-speech case for Alabama women
By JAY REEVES, Associated Press Writer
The Associated Press., January 20, 2003,
DECATUR, Ala.
Jean Tune once helped register blacks to vote in the segregated South. Gerry Coffee is active in vegetarian groups. Arrested while demonstrating against genetically engineered foods, the two activists are now taking up another cause: free speech. Coffey, 62, and Tune, 79, say their First Amendment rights were violated by their conviction this month on trespassing charges stemming from a petition drive they held at a Kroger grocery store.
"Our ability to speak out is being gradually diminished," said Tune, who has turned her 255 acres into an all-natural, community farm.
Company officials say customers had complained about the women, who between them have 14 grandchildren and a passion for organic food.
"We asked the (women) several times to leave, and they chose not to," Kroger spokeswoman Anet Granger said Wednesday. "Kroger didn't ask for the women to be arrested."
Both women were convicted of trespassing and fined $50 in municipal court.
Coffey plans to appeal to state court, where an attorney representing both women said a free-speech argument is likely.
"My interest is that people have a right to get their message out," said Greg Reeves, who is representing the women and contends the demonstration was political speech protected by the Constitution.
Tune said she is still considering whether to appeal.
Coffey, who teaches fitness along with advocating vegetarianism, said she received a call from Greenpeace asking her to help with a nationwide campaign held Oct. 26 to inform shoppers about the alleged dangers of genetically engineered foods.
Coffey agreed to assist and called Tune, an old friend and fellow advocate of all-natural foods.
As police arrived, the women were just outside the Kroger on a sidewalk passing out leaflets and asking shoppers to sign a petition supporting organically grown foods.
Coffey said she got into a shouting match with an officer, who arrested them both on trespassing charges and place them in the back of his patrol car, minus handcuffs.
"I just kept thinking, 'Everytime I sign a piece of paper that says, 'Have you ever been arrested,' I'm going to have to put 'yes' now,"' said Tune.
The women were released on a signature bond without being placed in jail. Greenpeace learned of their arrests and contacted Reeves, who agreed to represent them without charge.
In court last Thursday, Municipal Judge Billy Cook said the women should have moved off the store's property when asked.
"I think you were compelled by law to move to a lawful place. I'm not making a judgment about your message," he told the women.
But Coffey and Tune contend they had a right to be outside the store since that was the only place they could approach and talk with shoppers.
"Did they think people would stop and talk if we were out on the road?" said Coffey.