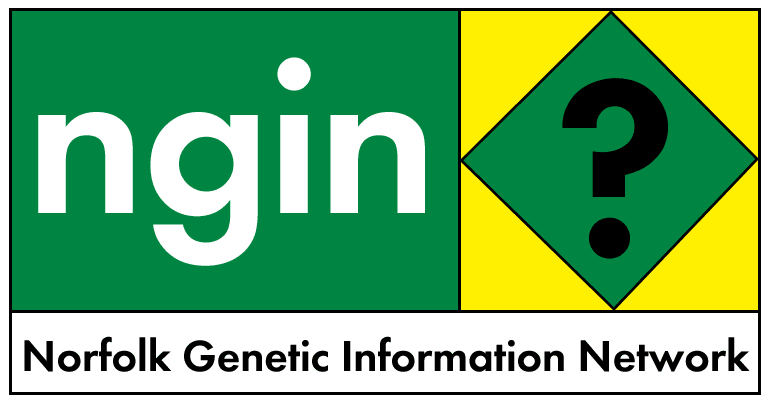 20 February 2003

SYNGENTA SHARES FALL AS COMPANY POSTS LOSS/MONSANTO ANNOUNCES CHANGES TO BOARD OF DIRECTORS

The world's biggest biotech company - the giant among the gene giants - has just posted a loss. This is why they are pulling out of GE research deals left, right and centre, leaving the institutes high and dry that jumped into bed with them.

the hucksters parade:
1.SYNGENTA SHARES FALL AS COMPANY POSTS LOSS & tries to cover it up!
2.MONSANTO ANNOUNCES CHANGES TO ITS BOARD OF DIRECTORS
3.POOR FARMERS WARNED AGAINST INTERNET TRANSGENIC CROP DEALS
4.GENE FLOW MIGHT TURN WIMPS INTO SUPERWEEDS

***

1.SYNGENTA SHARES FALL AS COMPANY POSTS LOSS & tries to cover it up!
...
SYNGENTA CLOSE TO LAUNCH OF NEW GM PRODUCTS
February 20, 2003
The Financial Times
David Firn

LONDON -- Syngenta was cited as saying it could launch its new generation of genetically-modified products later this year if US regulators approve an enzyme for improving animal feed crops but shares in the world's largest agrochemicals fell 5 per cent to SFr75.35 in Zurich on Thursday ***after it reported its first net loss since it was created by the merger of the agrochemical concerns of AstraZeneca and Syngenta in 2000.***

***

2.MONSANTO ANNOUNCES CHANGES TO ITS BOARD OF DIRECTORS

February 20, 2003
from a press release

ST. LOUIS -- Monsanto Company (NYSE: MON) announced today that George Poste, D.V.M., Ph.D., was elected to the Monsanto Company board of directors, effective yesterday. Dr. Poste is Chief Executive of Health Technology Networks, a consulting group specializing in the application of genomics technologies and computing in healthcare.

Dr. Poste served as Chief Science and Technology Officer, and President, Research and Development of SmithKline Beecham from 1992 to 1999; he also served on that company's board of directors. During his time at SmithKline Beecham, Dr. Poste was associated with the successful registration of 29 drug, vaccine and diagnostic products. He is a member of the Defense Science Board of the U.S. Department of Defense, and chairs that group's Task Force on Bioterrorism.

Dr. Poste is a board certified pathologist, a fellow of the Royal Society, the National Academy of Great Britain and a fellow of the Academy of Medical Sciences. He has published more than 350 scientific papers, co-edited 15 books on cancer, biotechnology and infectious diseases, and he serves on the editorial board of several technical journals.

The company also announced that Philip Needleman, Ph.D., has resigned from the Monsanto board, effective yesterday. Dr. Needleman is chief scientific officer and senior vice president of Pharmacia Corporation, a leading global pharmaceutical company. He had served as a director of Monsanto since February 2002.

***

3. POOR FARMERS WARNED AGAINST INTERNET TRANSGENIC CROP DEALS

February 20, 2003
Nature 421, 776 (2003)
Rex Dalton

From a farmhouse in Northern Ireland, a married couple is using the Internet to tempt farmers in developing nations into planting crops that are genetically engineered to produce commercially useful molecules.

Environmentalists and scientists have, the story says, expressed concern at the couple's attempts to get poor farmers from Asia to Africa to agree to make thousands of hectares available to biotechnology companies.

Brian and Diane Marshall, who live on an 80-hectare farm in Newtowncunningham near Londonderry, have used suggestions of huge monetary returns to encourage farmers from around the world to sign up to their year-old website, http://www.molecularfarming.com. They hope to broker contracts between the farmers and biotech firms seeking new regions to grow biopharmaceutical crops such as genetically engineered maize and tobacco.

They are also seeking land in developed nations, but environmentalists are less concerned about countries that already have strict regulations for monitoring transgenic organisms.

The couple, who are also seeking to collaborate with universities, insist that they have no financial arrangement with any major pharmaceutical or agricultural firm.

***

4.GENE FLOW MIGHT TURN WIMPS INTO SUPERWEEDS

February 20, 2003
Nature 421, 785 - 786 (2003)

Norris Muth, Department of Ecology and Evolutionary Biology, University of Tennessee, Knoxville, Tennessee writes regarding the news story "Transgenic crop trial's gene flow turns weeds into wimps" (Nature 421, 462; 2003) which highlights the suggestion that gene flow between transgenic crops and potential weeds can act to lessen the latter's negative effects on important crop plants.

Muth says that the researchers, Neal Stewart and colleagues, seem to reach this conclusion on the basis of short-term results consisting of a decreased negative effect of initial hybrid weeds on wheat yield when compared to the effects of non-hybrid weeds. Stewart et al. apparently attribute this to the reduction of fitness of other-wise well-adapted weeds through the inheritance of genes with high genetic load (that is, deleterious mutations) from the transgenic crop plant.

But the observation that initial hybrids are less aggressive and apparently unable to benefit immediately from such inheritance is not of much importance to agriculturalists. What is important is the evolutionary potential for transgenic crop genes to be shifted and shuffled around in a way that may eventually result in a novel modified gene complex.

Just as Clark Kent was able to change into Superman - as your News story put it - such a novel complex, initially born an inferior weakling, may very well have a chance of becoming a 'superweed'.
---
*WHY?*

"Why, when the most urgent threat arising from illegal weapons of mass destruction is the nuclear confrontation between India and Pakistan, is the US government ignoring it and concentrating on Iraq? Why, if it believes human rights are so important, is it funding the oppression of the Algerians, the Uzbeks, the Palestinians, the Turkish Kurds and the Colombians? Why has the bombing of Iraq, rather than feeding the hungry, providing clean water or preventing disease, become the world's most urgent humanitarian concern? Why has it become so much more pressing than any other that it should command a budget four times the size of America's entire annual spending on overseas aid?

"...Strategic thinkers in the US have been planning this next stage of expansion for years. Paul Wolfowitz, now deputy secretary for defence, was writing about the need to invade Iraq in the mid-1990s. ...blood is a renewable resource; oil is not." George Monbiot, 'Too much of a good thing' The Guardian, February 18, 2003
http://www.guardian.co.uk/Columnists/Column/0,5673,897814,00.html

"Blair's not listening to us anymore - he's just listening to Bush and Big Business". A comment on the GM 'Public Debate'? No, it was the main message from speakers to the two million at the Stop the War rally in Hyde Park [London]. Robert Vint , GM Crops and War - two struggles or one?