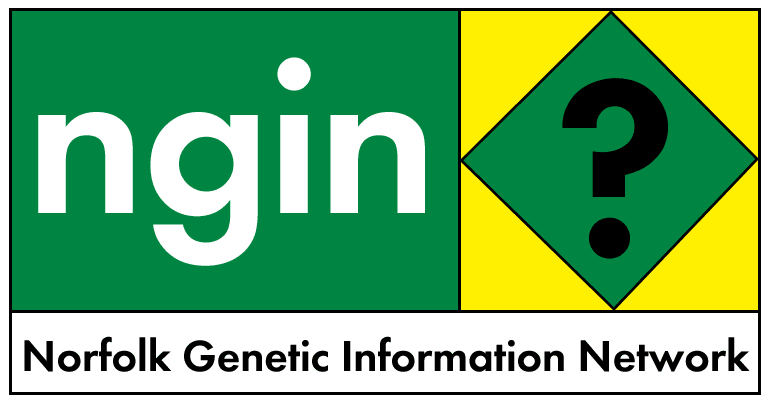 20 March 2003
EUROPEAN CONSUMERS NOT TEMPTED TO GM FOOD
*European Consumers Not Tempted to GM Food
*Brussels will have final say on GM crops
*Syngenta Appoints New CFO
*Farmers' livelihoods cannot be sacrificed
*House withholds bill, will plug loopholes
***
European Consumers Not Tempted to GM Food
Thursday, 20 March 2003, 8:48 am
Press Release: Sustainability Council of New Zealand
European consumers would reject GM food even if there were benefits to it over and above ordinary food. This is a key conclusion from the latest official survey for the European Commission.
The Eurobarometer survey first reinforces past findings. "A majority of Europeans do not support GM foods. These are judged not to be useful and to be risky for society" the survey reported.
However, consumers across all European Union states were further asked whether they would purchase GM foods if one of five possible benefits also resulted. The survey stressed that these were "hypothetical" questions but asked whether consumers would buy GM food if it was cheaper, tasted better, contained less pesticide residue, was more environmentally friendly, or contained less fat.
"For all of the hypothetical situations there are more Europeans saying they would not buy or eat GM foods than those saying they would" the survey reported. It observed that "Lower price is apparently the least incentive for buying GM foods".
"These findings will be a blow to GM seed developers. They are very much hoping that if new GM varieties were to offer benefits to consumers that resistance to GM food would fall away" said Sustainability Council Executive Director, Simon Terry.
"This survey does not support that assumption."
"Europe is still our biggest export market, especially for fresh produce. These findings reinforce what a huge economic risk New Zealand runs if it allows for the commercial release of GMOs" he said. "New Zealand should retain its status as a GM Free food producer at least until there is market acceptance of GM."
"Consumer rejection of GM food is driving six European countries to hold back moves to end the de facto moratorium on GM release that has been in place since 1998. As a minimum, they want a series of backstops in place including strong laws for liability, labelling and traceability of GM".
"New Zealand should also have these backstop protections, but the proposed liability laws are weak by comparison to those developed for the EU and traceability rules have not even been proposed for New Zealand."
"New Zealand's status as a GM Free food producer is a an integral part of the nation's clean green brand. To think of giving that up before all New Zealand's major export markets show acceptance of GM food would be a strategic blunder."
The Eurobarometer report is just one of a series of surveys and market reports that have consistently documented strong European consumer concerns. Sources that do forecast a turnaround in attitudes say that this would not be for five to ten years at the earliest.
***
Brussels will have final say on GM crops
The Scotsman
FORDYCE MAXWELL RURAL AFFAIRS EDITOR
LAST week, the Scottish Executive rejected criticism by the parliamentary health committee about the way it had conducted genetically modified crop trials.
It seemed that did not auger well for public debate this summer on whether GM crops might be grown commercially in Britain within a few years.
But almost lost in the rejection, reaction from the slighted health committee and renewed protests from anti-GM campaigners, was the fact that the commercial GM decision will be made in Brussels. In effect, any decision made in Scotland, Wales or England will be irrelevant.
That was confirmed this week by the Department of Environment, Food and Rural Affairs, which said that the UK government can vote on an approval application but has no power to ban a GM crop approved by the European Commission.
Farmers Weekly online reported a Defra official yesterday as saying that: "Consents are granted by an EU-wide process, and the UK is bound by that decision." The spokesman also said that the public debate on GMs, due to start in May, will have little bearing on whether applications are approved. He said: "Objections need to be based on scientific evidence. The public debate is not about commercialisation, but the wider GM issues and informing people about policy issues."
Under a voluntary agreement, no crops will be commercialised in the UK until field trials are completed in September. Given that, it is possible the first commercial GM crop for the UK might be approved before the end of this year.
As well as the Scottish Executive report last week defending GM trials, Franz Fischler, European commissioner for agriculture, announced that "no form of agriculture must be excluded from the EU".
That was interpreted, both by pro- and anti-GM groups as a green light for the new technology, which is now common in a number of countries - about 100 million acres of GM crops are being grown - but has been resisted in Europe.
Refusal by the European Union to allow commercial GM crops would continue to cause problems in World Trade Organisation talks, with America claiming the ban was simply a way of restricting US imports.
Friends of the Earth says that Fischler's apparent wish to allow farmers who wish to grow GM crops to grow them, would be a "licence to pollute the food and farming environment" and cause chaos in the countryside.
Legal liability if contamination of non-GM crops takes place will also be a massive issue, say anti-GM groups.
There are 18 individual applications from biotech companies for commercial approval of GM crops in European Union countries. Two of those are for the UK, from Monsanto for maize and Bayer for oilseed rape, both to be used in animal feed and food products.
Several weeks ago representatives of leading biotech firms, including Monsanto and Bayer, spent several days in Scotland on a "charm offensive" and said they believed that commerical GM crops would be grown in the UK within five years.
***
Syngenta Appoints New CFO
Source - Press Release via Reuters [shortened]
Wednesday, March 19, 2003 22:00
19 XENGLISH XFF XCORP XPETRO PRN USDA CHE BUS LEN N@PRNJP V%WIREI P%RTI
Syngenta Appoints New CFO
BASEL, Switzerland, March 19 /PRNewswire-FirstCall/ -- Syngenta (NYSE: SYT) today announced that Richard Steiblin has decided to resign from the company at the end of May 2003. With effect from June 1, 2003, Domenico Scala is appointed Chief Financial Officer and a member of the Syngenta Executive Committee.
Domenico Scala joins Syngenta from F. Hoffmann-La Roche where he held a number of senior financial positions, most recently as Group Treasurer. He previously worked for Panalpina - Milan (Italy) SpA and Nestle SA.

Syngenta is a world-leading agribusiness. The company is a leader in crop protection and ranks third in the high-value commercial seeds market. Sales in 2002 were approximately US $6.2 billion. Syngenta employs some 20,000 people in over 90 countries. The company is committed to sustainable agriculture through innovative research and technology.
***
Farmers' livelihoods cannot be sacrificed
Source - Bangkok Post (Eng)
Thursday, March 20, 2003 09:06
While the world's attention is focused on the war between America and Iraq, poor farmers in Thailand are fighting a different kind of war with the US - one to protect their livelihoods.
They believe America is trying to influence Thai laws so the rich biological resources and products unique to Thailand will be up for grabs. ``I, for one, will not take it lying down,'' said farmer Wicharn Tongduang, 43, of Krabi, who joined a protest in front of the US embassy on Tuesday.
Farmers are already bitter about the effort to develop jasmine rice from Thai varieties for cultivation in the US. For them, this is a plain case of bio-piracy.
Their resentment has grown stronger since the US government supported a trademark which encourages American consumers to believe they are buying Thai jasmine rice. And since the US government tried to use a debt swap programme to gain free access to the rich biodiversity resources in Thai forests.
The latest uproar involves the draft Geographical Indication Protection Bill, a bill supposed to protect products unique to certain geographical locales. The main idea is to prevent foreign countries from selling goods using a name commonly recognised as originating from Thailand - similar to what France did with its Champagne and Scotland with its Scotch whisky.
The protection of jasmine rice tops most farmers' concerns. If other countries, given their biotechnology powers and/or lower labour costs, can grow and sell their rice as jasmine rice at cheaper prices, it would be the end of millions of Isan farmers.
Quite simply, the draft bill would not protect the livelihoods of farmers; it would ruin them.
Thai authorities define hom mali, or jasmine rice, as a generic name, not a geographical product entitled to protection, even though its fragrance stems from the soil quality unique to northeastern Thailand. This definition reinforces US efforts to cash in on jasmine rice in the world market.
The draft follows the US line to have the names of plants and animals certified as generic, and thus not subject to protection. This means the names of many inherently Thai creations such as mon thong durians, rongrian rambutans and Ban Kaew dogs would be available for foreign firms to use.
Given the prevalence of bio-piracy, many fear bio-tech multinationals will not only freely develop new strains from our bio-resources but sell these products under our own established names - and there's nothing we can do about it.
Furthermore, the draft does not include services that originate in Thailand. So national pastimes such as Thai boxing and Thai traditional massage won't be protected either.
``This is not only unfair, it's threatening our future,'' Mr Wicharn said. If farmers can recognise this threat, why can't the bureaucrats who drafted the bill and the legislators who would pass it? Another question is why this law, which will have a huge impact on the majority of Thais, our farmers, was not the subject of public hearings, as required by the constitution. Had it not been for the fierce protests of a coalition of farmers, activists and academics this past week, the final draft would have sailed through as a matter of course.
Although the House has made the right decision this time to listen to the people and set up a joint committee to review the bill, the crux of the problem - a closed legislative system which turns a blind eye to charter mandates for public hearings and people's participation - remains unsolved. If these mandates were honoured, there would be no need to fear foreign lobbying.
Farmer Wicharn knows his war is two-pronged. Apart from foreign interests, small people must fight a closed system and local policy-makers who are cut off from their cultural roots.
It will be a long war, he said, ``but I will fight on''.
***
House withholds bill, will plug loopholes
Source - Bangkok Post (Eng)
Thursday, March 20, 2003 09:06
The House voted unanimously yesterday to withhold the Geographical Indication Protection bill, saying it inadequately protected animal and plant varieties which come from Thailand.
Thai Rak Thai MP Jakkraphan Yomchinda said the House and Senate should spend more time scrutinising the bill because it could hurt Thailand's famous jasmine rice and agricultural crop exports.
``There is no need to hurry, because the bill contains loopholes that might lead to economic loss,'' he said.
The bill, which was amended by the Senate in November, says animal and plant strains are ``generic names'', which excludes them from the bill's protection list. Trade experts will help a joint House-Senate committee revise the bill. The bill was drafted by the Commerce Ministry's intellectual property department to meet obligations under the World Trade Organisation's trade-related aspects of intellectual property rights (TRIPS). Geographical indications are those which identify the place of origin of a product, where a given quality, reputation or other characteristic of a product can be attributed to its geographical origin.
Deputy Agriculture Minister Newin Chidchob said animal and plant strains must be protected under the bill. The Agriculture Department would prepare information on geographical indications for the committee, said Mr Newin. Witoon Lianchamroon, director of Biothai, said the WTO had issued no deadline for member countries to put the legislation into force. He urged the joint committee to extend protection under the bill to animal and plant strains, and agricultural and food products and services, such as Thai massage and medical treatment. Natural Resource and Environment Minister Praphat Panyachartrak, he said, was right to persuade the government whip to withhold the bill.