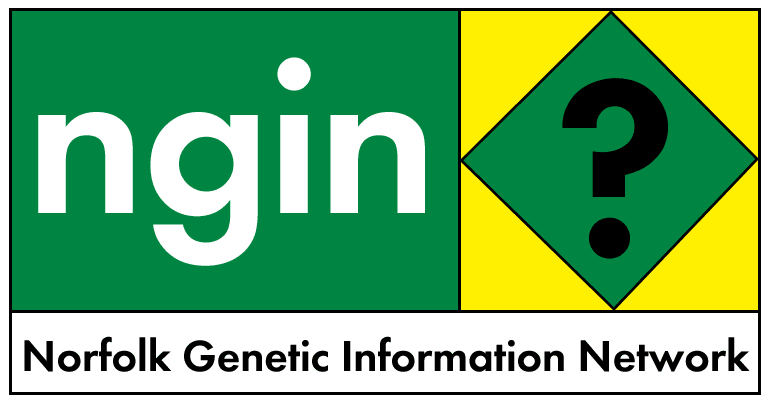 20 November 2002

GM COTTON/REJECTING GM CROPS IS PROFITABLE/GM BASMATI BAN

"GE cotton has not lead to a reduction in herbicide use in the U.S., meanwhile sales of glyphosate have greatly increased" - first item

several items via agnet - some shortened:
*GM COTTON: IMPLICATIONS FOR SMALL-SCALE FARMERS
*CANDIDATE BATTLES NFU ALLEGATIONS
*GREENPEACE CHALLENGES MONSANTO TO DEBATE RISKS
*GREENPEACE EXPOSES GENETICALLY ENGINEERED DRUG CORN
*REJECTING GM CROPS IS `PROFITABLE'
*BAN ON GENETICALLY MODIFIED BASMATI RICE SOUGHT
---
GENETICALLY MODIFIED COTTON: IMPLICATIONS FOR SMALL-SCALE FARMERS
November 19, 2002
Pesticide Action Network Updates Service #299
www.panna.org

Reviews market and product status of genetically engineered (GE) cotton, since its market introduction in 1996. Notes that glyphosate-tolerant GE cotton has not lead to a reduction in herbicide use in the U.S., meanwhile sales of glyphosate have greatly increased. Warns that Bt-cotton may soon become obsolete, as pests continue to develop resistance to the Bt toxin. 34 pages. Contact PAN UK, Eurolink Centre, 49 Effra Road, London SW2 1BZ, UK; phone (44-20) 7274 8895; fax (44-20) 7274 9084; email admin@pan-uk.org; Web site http://www.pan-uk.org.
---
CANDIDATE BATTLES NFU ALLEGATIONS
November 20, 2002

Canadian Wheat Board (CWB) director hopeful Greg Porozni is, according to this story, on the defensive following questions from the National Farmer's Union (NFU) of his involvement with a Monsanto advisory committee. NFU president Stewart Wells was cited as saying high-profile farmers from commodity organizations who signed on to an advisory committee with Monsanto, which included a confidentiality agreement, made them independent contractors to the company. Among them is District 5 director candidate Porozni, who the NFU said was in a conflict of interest.
---
GREENPEACE CHALLENGES MONSANTO TO DEBATE RISKS, DISCLOSE APPLICATION
DETAILS
November 20, 2002
>From a press release

REGINA - Canada's wheat growers could suffer devastating market losses and farm management problems, and consumer and environmental safety could be compromised if GE wheat is approved, according to a new report released today by Greenpeace. The study is the most comprehensive investigation to date of the threat of GE wheat to North American farmers, many of whom actively oppose the crop's introduction. It has been sent to the Canadian government by Greenpeace with a plea to block the introduction of GE wheat and guarantee to Canadian farmers and the public that it will not be approved for growing in Canada.

The study cites six main causes for concern:

1. Loss of Canadian and U.S. export markets
2. Segregation problems and inevitable contamination of fields and food
3. Weakening of Canada's wheat variety registration system and tarnishing Canada's reputation for quality
4. The difficulties of managing crops would not be offset by claimed benefits
5. Increased, more toxic, pesticide use and ecological disruption are likely
6. Regulatory flaws mean GE wheat approval could not assure safety for humans, environment
---
GREENPEACE EXPOSES GENETICALLY ENGINEERED DRUG CORN
CONSUMER AND ENVIRONMENTAL GROUPS URGE BUSH TO BAN DRUG-CROPS
November 19, 2002
Greenpeace Press Release

AURORA,NEBRASKA,ąTwo Greenpeace activists unfurled a banner on a silo containing 500,000 bushels of soybeans contaminated by genetically engineered drug-producing corn. The banner read, "This is your food on drugs. Ban genetically engineered drug-crops." Greenpeace publicly demarcated this huge, contaminated food mound to expose the inherent dangers in conducting genetically engineered crop experiments in open fields near food crops.

"The biotech industry is playing genetic roulette with our food," said Margulis."This crazy experiment of growing drugs in one of our nation's most important staple foods must cease immediately. We urge President Bush to take swift action to protect our food."

In a letter faxed to President Bush today, Greenpeace, the Center for Food Safety, National Family Farm Coalition, and several other national organizations urged the President to ban open-field planting of genetically engineered drug crops, and to prohibit drug production in food crops because it risks contaminating our nation's food supply.

The genetically engineered drug that contaminated soybean stocks is a protein that is intended to vaccinate pigs. Anthony Laos, CEO of ProdiGene, the company that caused the contamination, admits that no human health tests have been conducted on the pig drug to date. According to Doreen Stabinsky, Staff Scientist for Greenpeace's Genetic Engineering Campaign, "All allergens are proteins, and any food contaminated with the GE drug poses an unacceptable risk to the people who unwittingly eat it." Environmentalists and scientists, including the U.S. National Academy of Sciences, have repeatedly warned that growing drug-producing crops in open fields and not in laboratories would inevitably contaminate our food supply. Drug-crops grown on farms across the U.S. today include corn that produces compounds such as untested AIDS and hepatitis B vaccines, a blood clotting agent, and other compounds not meant for human consumption.

"These unregulated drug crops threaten our nation's food security," said Charles Margulis, Genetic Engineering Specialist with Greenpeace. "Even though genetic engineers said it could never happen here, Americans have narrowly escaped eating GE contaminated food twice in three months. We must stop taking chances with untested drug-crops that could poison our corn flakes, tacos, and baby food," said Margulis.
---
REJECTING GM CROPS IS `PROFITABLE'
November 19, 2002
Liverpool Daily Post

A coalition of farmers and environmentalists will, according to this story, today launch a campaign aimed at keeping Wales GM-free.

The group will unveil a plan detailing actions it believes the Assembly should take over the next six months.

It wants Wales to remain a GM-free zone to highlight the purity and green image of the food produced in the Welsh countryside.

The Farmers' Union of Wales has joined forces with Friends of the Earth Cymru, GM Free Cymru and the National Federation of Women's Institutes in Wales.

The group's plan calls on the Assembly to:
* Pass tough legislation controlling GM crop releases.
* Apply for exemption from future EU GM crop approvals.
* Refuse to support commercialisation of the GM maize Chardon LL.

Sin Aron, FUW policy officer, was quoted as saying, "The advantages to Wales of remaining GM free are apparent. The public, on the whole, is sceptical of GM technology, and would rather eat GM free food. Wales can gain a marketing advantage from remaining GM free which we could never achieve through the use of GM products. The National Assembly plays a key role in controlling the release of GM crops in Wales and has already led the way in Europe with its cross-party agreed sceptical line of GMOs. We believe the Assembly should make the most of its pivotal position within the UK and the EU to resist the growth of GM crops until their safety is assured."
---
BAN ON GENETICALLY MODIFIED BASMATI RICE SOUGHT
November 19, 2002
Dawn
KARACHI, Rice Exporters Association of Pakistan (REAP) is against the promotion of genetically modified basmati rice and has urged the Ministry of Food and Agriculture to immediately impose ban on its cultivation.

The association has pointed out that presently various world markets are conscious and concerned about "genetically modified products" and ban has been imposed by many countries on import of these varieties.

Similarly, the REAP is also opposing its promotion by keeping in view imposition of ban by many countries on import of "genetically modified rice varieties". The association demanded of the government to encourage maximum export of conventional or organic rice from the country to various world markets.

The REAP further said that "genetically modified" or GM food crops are far from a success story. In complete contrast to the impression given by the world bio-technology industry, it is clear that they have not realized most of the claimed benefits and have been practically or economic disaster.