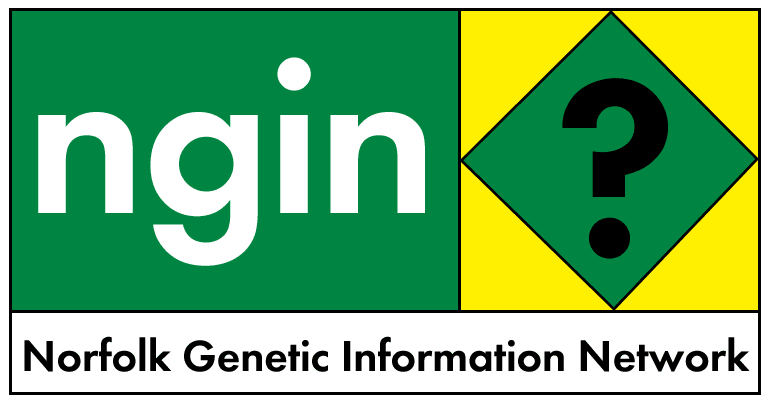 21 February 2002
US COURTS AFRICA IN FOOD FIGHT
February 20, 2002
U.S. Official Courts African Allies
For Brewing Biotech-Food Fight
By NEIL KING JR.
Staff Reporter of THE WALL STREET JOURNAL
PETIT, South Africa -- On his grand tour of Africa this past week, U.S. Trade Representative Robert Zoellick has had many warm chats with top government officials. But when he met a Zulu cotton farmer on Friday, the trade official really perked up.
Both Mr. Zoellick and T. J. Buthelezi, it turns out, are comrades in the biotechnology camp in a brewing trade war with Europe over genetically modified crops. Mr. Buthelezi uses Monsanto Corp.'s bug-resistant cotton seeds; to Mr. Zoellick, this makes him a perfect weapon to use in what is looming as the most expensive and bloody trans-Atlantic trade fight ever.
Mr. Zoellick has many reasons for wanting to deepen the administration's new alliance with Africa on this first-ever trip by a U.S. trade representative south of the Sahara Desert. He needs the support of the developing world within the World Trade Organization , as became clear at the Doha trade talks last fall. And through Africa he also hopes to gain more free-trade converts among Democrats in Congress.
But no front is more explosive than the coming showdown with Europe over gene-altered crops. And for that, Mr. Zoellick very much wants Mr. Buthelezi and the rest of Africa on his side. He has pushed the issue -- and won at least tentative support -- at every stop on his nine-day trip, which ends Wednesday in Botswana.
Mr. Zoellick likely will soon launch the first missile in this biotech showdown. He says he is "strongly considering" filing a WTO suit against the European Union for blocking the import of U.S. bioengineered seeds. U.S. corn farmers alone say they are losing more than $200 million a year, thanks to a shuttered European market for their genetically modified seeds.
The U.S. already has levied sanctions against Europe in a banana trade war (now resolved) and a beef-hormone war (ongoing), but those markets are small potatoes when compared with agricultural biotechnology. The European markets for genetically modified crops and seed are potentially worth several billion dollars a year, trade analysts say.
The Europeans, for their part, say they aren't going to let U.S. threats push them to import what many consumers call "Frankenstein food," brought to them by a company they derisively call "Monsatan." So at WTO headquarters in Geneva, officials are bracing for the biggest trade battle in memory. "Biotech will make bananas look like peanuts," says one WTO official.
Mr. Zoellick would like sub-Saharan Africa to be a chief U.S. ally in the fight. Only South Africa has approved the limited use of bioengineered seeds, first for cotton and more recently for corn. But Zimbabwe, Kenya and Swaziland also have begun to consider their use, with other nations likely to follow their lead. Mr. Zoellick puts the Africa situation in stark terms of hunger and food supply. "It's about productive farmers and feeding more people in places where there's not enough food," he says.
Mr. Buthelezi is one farmer who has reaped some benefits. Monsanto paid to bring him more than 300 miles from KwaZulu Natal Province to meet Mr. Zoellick at the company's research site here, an hour's drive from the capital, Pretoria. Over lunch he tells how he switched three years ago to Monsanto's Bollgard cottonseed -- and doubled his yield in one year.
"For the first time I'm making money. I can pay my debts," Mr. Buthelezi gushes as Mr. Zoellick beams in reply.
In his region, called Makhathini Flats, more than 400 other black farmers have followed Mr. Buthelezi's example, turning the Monsanto pilot project into a potent symbol for biotech supporters in Africa.
Opponents are livid. "Makhathini Flats is pure industry spin, and Robert Zoellick is falling for it all the way," says Andrew Taynton, a local activist who insists Africa's future lies in modern methods of organic farming.
Biotech cotton is too far from the dinner table to have sparked an uproar here, but farmers this year for the first time are growing genetically modified white corn, which could end up in flour. That has stirred threats of lawsuits and supermarket strikes. Mr. Taynton and others talk of mass action when the World Summit on Sustainable Development convenes in Johannesburg in August.
Mass action is one thing Tanzania's trade minister, Juma Ngasongwa, can do without. He and nine other Southern African trade ministers sat down with Mr. Zoellick in Pretoria during the weekend to hash over U.S.-Africa trade relations and to talk about the future of biotech.
"We are interested in this new technology, but Ambassador Zoellick must first convince the Europeans," Mr. Ngasongwa says. "We don't want this being fought over in the capitals of Africa."
His hesitancy is understandable. He and other ministers say much of the pressure to stay away from biotech crops is coming from diplomats in Europe's embassies across the continent. The tacit threat is that if Africans move into genetically modified food, they could see a drop in aid from Europe, or even outright trade retaliation.
The potential for things getting nasty is one reason Mr. Zoellick so far has kept his biotech diplomacy fairly low key. While in Kenya, he says, he won the firm support of President Daniel arap Moi. In a well-received speech in Nairobi he touted the power of biotech to "increase food security" across Africa. He also raised the subject with, and got a warm show of support from, South African President Thabo Mbeki.
But all isn't sweetness and light. Before leaving Washington, Mr. Zoellick accused the Europeans of "going around Africa and trying to scare people." He is also completely dismissive of biotech critics. "It's equivalent to that period," he says, "when people were opposed to machines."
Mr. Zoellick has built up a lot of goodwill among African leaders since taking office last year. He has met with nearly every trade minister on the continent. At the Doha trade talks in November he agreed with African countries that public health should trump drug patents in the fight against AIDS, and won their support for U.S. objectives.
Some here say that he, and not Secretary of State Colin Powell, has emerged as the Bush administration's Mr. Africa.
U.S. trade with Africa has ballooned during the past year, thanks to a trade bill that went into effect in 2000. The U.S. now imports many textiles and other items duty-free from eligible African countries.
All of this, of course, earns the U.S. precious capital for the biotech fight ahead. Knowing African support may be reluctant at first and still not enough, Mr. Zoellick also is figuring out ways to get Southeast Asia and Latin America on board.
It won't happen all at once. Malawi's minister for commerce and industry, Peter Kaleso, remembers the bad experience his country had with Western fertilizers in the 1970s. They boosted yields at first, but then depleted the soil. "We want some time to weigh the pros and cons," he says.