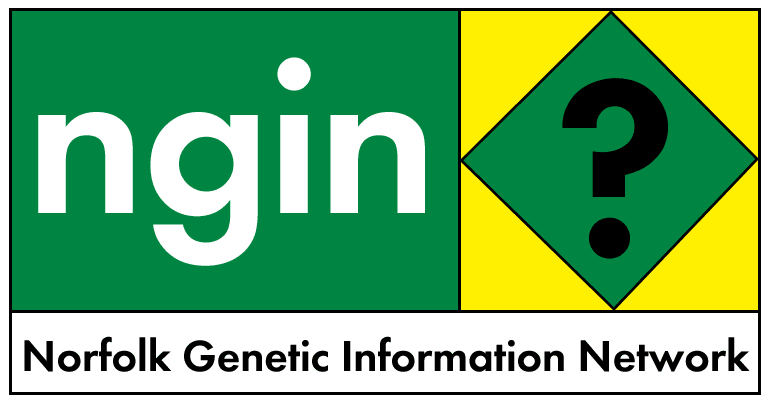 21 March 2002
FRESH BLOW FOR 'DOLLY' FIRM/OPPOSITION TO CLONING
"This is pretty significant bad news - they've had delay after delay. There have been doubts growing about the viability of transgenic animals for some time." - Analyst Sally Bennett
1. Fresh blow for 'Dolly' firm
2. Why no one would bother to clone PPL: Long odds on biotech firm's survival
3. Progressive Voices Oppose Cloning
***
1. Fresh blow for 'Dolly' firm: PPL's emphysema drug delayed after patients left wheezing in trials
Andrew Clark
Guardian, March 19, 2002 SECTION: Guardian City
PPL Therapeutics, the biotechnology company which cloned Dolly the sheep, faced a crisis of confidence from investors yesterday after delaying the launch of its most advanced drug due to patients "wheezing" in clinical trials. The Scottish company aims to produce medicinal proteins in the milk of animals with altered genes. However, it revealed that it would have to begin a fresh clinical trial of its key product, AAT, which is intended to treat emphysema. The setback means the drug is unlikely to reach the market before 2007, rather than the expected 2005. It was the latest in a series of problems for the firm, which have triggered increasing scepticism about the potential of using animals as "walking drugs factories". PPL's shares tumbled 7p to a record low of 44p. PPL's chief executive Geoff Cook said: "It's certainly a disappointment. But the most important thing to make sure of is that when we do go into the next phase of trials, we go with absolute belt and braces security. "The regulators are being extremely stringent, because this could be the first drug from transgenic animals to reach the market."
The US food and drug administration told the company late last year that it was unhappy that three patients in a phase II trial failed to complete their course of treatment. Mr Cook said he believed they had dropped out because they suffered "extra wheezing", exacerbating a common complaint in emphysema. However, PPL was unable to provide the FDA with a clear reason for the patients' symptoms. The company admitted they could be linked to the dosage or purity of the drug, or to a hi-tech inhaler supplied by development partner Bayer. PPL, which has cash of around pounds 35m, was valued by the stock market at pounds 54m last night.
The company narrowly survived a funding crisis last year, raising pounds 32m at the second attempt after the City shunned an initial rights issue. Analysts said there were growing doubts about whether transgenic technology could work. One of PPL's main rivals in the area, Dutch firm Pharming, went into receivership last year. Progress in work on transgenic animals by Genzyme in the US has been slow. Julie Simmonds, an analyst at Beeson Gregory, said: "PPL are going backwards rather than forwards. My concern is that there is a fundamental problem with the technology." Meanwhile, ING Barings said it had cut the chances of AAT reaching the market from 70% to 30%. Analyst Sally Bennett said: "This is pretty significant bad news - they've had delay after delay. There have been doubts growing about the viability of transgenic animals for some time."
PPL said the delay meant a wound sealing substance, Fibrin 1, was likely to be its first product to the market. Fibrin is likely to be classified as a medical device, requiring fewer trials than a medicine. * Healthcare company Biocompatibles is selling its coronary stents business to Abbott Laboratories for pounds 164m. Stents, used to hold open damaged arteries, were Biocompatibles' main focus until the failure of a clinical trial with British Biotech two weeks ago. The company's shares dived 19.5p to 89p yesterday as critics said the price was too low.
Biocompatibles will be left with few operations. It will seek new acquisitions to exploit its bio-friendly PC coating, which helps the body accept artificial implants.
***
2. Why no one would bother to clone PPL: Long odds on biotech firm's survival
The Guardian (London) March 19, 2002
SECTION: Guardian City
PPL Therapeutics' chances of success in drug development are looking about as hopeful as a Dolly the Sheep victory in the Eurovision Song Contest. Very little has gone right for the Scottish biotech company lately. The dream of producing medicinal proteins in the milk of genetically modified animals appears more fanciful than ever. Yesterday's news was a savage blow - the need for a new clinical trial of emphysema drug AAT will set the firm back two years and several hundred thousand pounds. The firm's lead drug is now a sealant, used by surgeons to tidy up after operations, which will initially be produced from blood plasma without using PPL's animal technology at all.
New chief executive Geoff Cook has had a tricky introduction. Just four days after he arrived, the company announced that its talismanic cloned sheep, Dolly, was suffering from arthritis at an unusually early age, casting serious doubt about the safety of gene fiddling per se. PPL is in no immediate danger of going bust, having raised a wodge of cash from the City just months before these latest problems emerged. But the company admits it will have to spin out operations in areas such as xenotransplantation to have any hope of viability. PPL's development partner, Bayer, maintains that it is still committed to funding AAT. But its patience surely cannot last forever. The odds on PPL lasting until the latest launch date of 2007 are very long indeed.
***
3. Progressive Voices Oppose Cloning
originated: phil@uwtc.washington.edu
"Citing Eugenics and Protection of Liberal Values, Over 100 Human Rights, Social Justice, African-American, Latino, Disability Rights, Women's Health, Environmental and Other Leaders and Experts Sign Senate Letter to Oppose Human Cloning"
I am among this group. If you are interested, copies of the letter and signers, and press statements, are available at www.genetics-and-society.org. There are, obviously, a number of civil liberties implications to the issues raised.
The main points that are stated in the letter:
(1)There should be a ban on cloning of humans ("reproductive" or replicative cloning).
Mainstream liberals and progressives are opposed to human cloning because it endangers human dignity, equality, social justice and fundamental bases of a democratic society.
(2)That the creation of clonal embryos for research purposes (often miscalled "therapeutic cloning") may at some point be desirable and acceptable, but that this practice would also increase the likelihood that full-term human clones will be born, and it opens the door to even more powerful eugenic practices.
Embryo cloning is not necessary at this time in order for valuable research on embryonic stem cells to continue.
A moratorium on embryo cloning is thus the responsible policy, and would give us time to 1) determine the true efficacy of stem cell therapies; 2) explore alternatives to embryo cloning; 3) conduct a full and informed societal debate on these complex issues; and 4) establish the regulatory regime necessary to prevent abuse of embryo cloning technologies if it was eventually decided that they were socially acceptable.

The organizers are:
Dr. Marcy Darnovsky, Center for Genetics and Society, 510-625-0819 or
mdarnovsky@genetics-and-society.org.
Richard Hayes, Executive Director
Center for Genetics and Society
info@genetics-and-society.org
436 14th St., Suite 1302, Oakland CA 94612
ph: 510-625-0819; fx: 510-625-0874