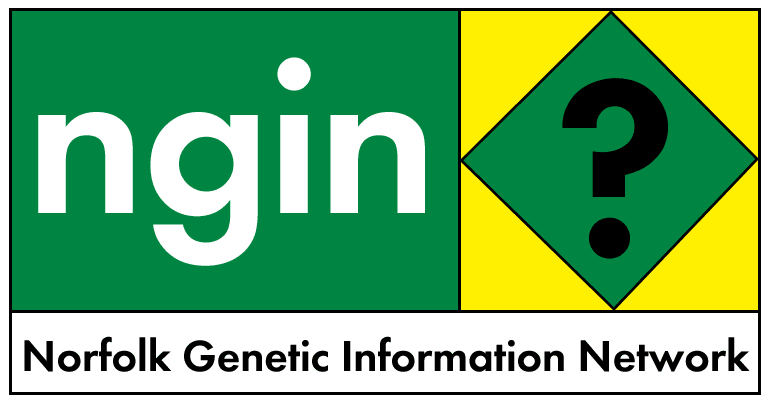 21 March 2003
CHURCH JOINS ANTI-BT CORN DRIVE WITH ONE MILLION SIGNATURE PETITION/MONSANTO ENDURES BARRAGE OF FARMER DEMANDS
"The awareness and opposition to this biotech crop is overwhelming and we hope the government will yield to the voice of the people" (item 1)
"Another frustrated farmer asked what it would take to get Monsanto to shelve Roundup Ready wheat.
Rempel says that Monsanto has no intention of doing that." (item 2)
*Church joins anti-Bt corn drive
*Monsanto endures barrage of farmer demands
***
Church joins anti-Bt corn drive
By ALLEN V. ESTABILLO, Correspondent
http://bworld.net/weekender/environment/environment4.html
GENERAL SANTOS CITY (Central Mindanao) -- The Roman Catholic Church is firming up its opposition to the impending distribution of United States-based Monsanto's genetically engineered Bacillus thuringiensis (Bt) corn by sending at least one million signatures to the Malaca'an presidential palace.
The Catholic Bishops Conference of the Philippines' (CBCP) National Secretariat for Social Action, Justice and Peace (NASSA), chaired by Bishop Dinualdo Gutierrez, is intensifying the one-million signature campaign.
The CBCP has a seat, represented by Bishop Gutierrez, in the government's oversight committee for the controversial biotechnology crop. Sister Susan Bolanio, chairperson of the justice and peace desk of the Diocese of Marbel, said the signature campaign is now gaining headway throughout the country.
"The awareness and opposition to this biotech crop is overwhelming and we hope the government will yield to the voice of the people," said Ms. Bolanio, who is leading the gathering of at least 100,000 signatures in the Diocese of Marbel that covers this city, Koronadal, South Cotabato and Sarangani.
COMMERCIAL APPROVAL
Last December, the interagency science and technology review panel, the body that reviews the country's applications for approval of plant biotechnology products, gave commercial approval to YieldGard Corn Borer, an insect-protected corn developed by Monsanto.
YieldGard Corn Borer or Bt corn is the first biotech crop to be approved for commercial planting in the Philippines, and is one of the first biotech food crops to be approved for planting in Asia.
The government's approval was based in part on local field trial results in Isabela, Bukidnon (Northern Mindanao), South Cotabato and Gen. Santos that were met with stiff opposition from the Catholic Church and the militants.
Ms. Bolanio said they are opposing the commercial distribution of Bt corn due to its alleged harmful effects to health and environment. She also expressed concern over reports that several farmers in Luna town in Isabela have already started planting Bt corn and that in at least 100 hectares of land, the crop is already due for harvest in the few weeks.
EDUCATING FARMERS
Meanwhile, the militant Samahan ng Magsasaka sa Timog Kutabato (Samatiku) and the South Cotabato Movement Against Genetically Modified Organisms (Smagmo) have also stepped up their campaign against Bt corn, by educating local farmers.
Eliezer Billanes, Samatiku chairman and Smagmo convenor, told BusinessWorld based on their monitoring, a big number of farmers in the area have vowed to reject the use of Bt corn.
"We're gaining some ground in this fight and there is really a legitimate opposition to this crop," he said, adding that the group will not hesitate to launch its version of "people power" if needed. ["people power" led to the fall of the previous government in the Philippines]
***
Monsanto endures barrage of farmer demands
CBC Saskatchewan
http://sask.cbc.ca/template/servlet/View?filename=monsanto030320
REGINA - Farmers spoke out against genetically modified(GM) wheat on Wednesday as a panel of experts tried to explain how Monsanto's Roundup Ready Wheat will make it to market.

Farmers from across the prairies put several questions the man responsible for marketing Monsanto's wheat and made it clear they don't want it, demanding a moratorium on any further research.
JAN 8, 2003: Monsanto applies for GM wheat approval
Wilf Harder was the first up at the microphone after a panel of experts finished speaking. He directed his question to Curtis Rempel, the man Monsanto has put in charge of bringing its GM wheat to the marketplace.
"You've heard it all," Harder said. "You've heard it but you still keep hanging in there like. You've heard it but I don't know that you are listening. It's finished. You've heard both sides. It's finished."
Rempel was equally blunt, saying Monsanto will continue with its research until the marketplace is ready for its product.
"One day the world will change. That may take a while. That may take less time than one might think."
Rempel repeated this response several times throughout the night.
It didn't satisfy seed grower Barry Reisner.
"We came here wanting answers and we didn't get them in your presentation," he said, "We got a corporate sales pitch. And that's unfair to the people who are in this room."
Another frustrated farmer asked what it would take to get Monsanto to shelve Roundup Ready wheat.
Rempel says that Monsanto has no intention of doing that.