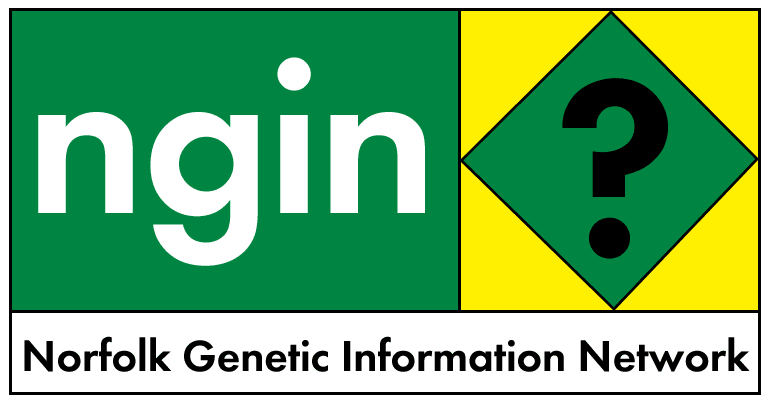 21 May 2002
NO ROOM FOR GM CROPS/CORPORATION STOPS GE FRUIT AND VEGETABLE RESEARCH
NB the novel claim at the end of item 1 from Tony Trewavas's pal, Chris Leaver
1. No room for GM crops in an "organic" Britain
2. Corporation stops GE fruit and vegetable research
***
1. Squeezed out: No room for GM crops in an "organic" Britain
James Randerson, New Scientist May 18, 2002
MUCH of the British countryside may be off-limits to genetically modified crops before the government even decides if they can be grown commercially. The reason is organic farming, which is becoming ever more popular in Britain.
If it continues to boom, many potential GM crop sites will disappear, a computer model suggests. But rather than one type of crop replacing the other, the land will instead be given over to the buffer zones designed to keep organic and GM crops apart. For instance, GM maize cannot be planted within 200 metres of organic crops. This buffer zone is designed to prevent the GM crops cross-fertilising with their neighbours, "contaminating" produce.
At the moment, only 3 per cent of agricultural land is organic, but this is growing fast. In 2000, it jumped by a third and consumer demand for organic produce is also rising. So Joe Perry, an ecologist at the Institute of Arable Crops Research at Rothamsted in Hertfordshire, investigated what effect this growing demand would have on land use. His model maps an agricultural region with organic farms scattered among conventional agriculture. Around each organic farm is a no-go area for GM maize. The model can be adjusted to investigate the effect of changing the size of the buffer zone or increasing the area covered by organic farms.
Perry wondered what would happen if a fifth of the agricultural land was given over to organic crops. The present separation of 200 metres would exclude GM maize from about 30 per cent of the remaining area. But the model showed that if the buffer zones were extended to 600 metres then three-quarters of sites would be off-limits. That looks increasingly likely. With more arable land now under organic cultivation, the government is considering enlarging the size of the buffer zones. At present, produce is deemed to be organic if GM crops contaminate less than 1 per cent of it. But last year, the environment minister Michael Meacher hinted that this might be cut to only 0.1 per cent.
Perry says it is unclear how the government arrived at this new figure. But the buffer zones would have to be hugely increased to meet this target. "If organic production expands significantly, it is difficult if not impossible to see how GM crops can coexist with their organic counterparts," says Patrick Holden, director of the Soil Association, based in Bristol. But Chris Leaver, a GM expert from Oxford University, believes that organic farms can never take up that much of the countryside, as they benefit from the pesticides sprayed onto neighbouring fields. "Organic agriculture thrives because it has a cordon sanitaire of conventional crops around it," he says. If conventional crops fall in number, the yields of organic crops will drop, making them less economic.
[for more Leaver style bullsh*t incl. 'Prof Trewavas requires a health warning': https://ngin.tripod.com/organic.htm]
***
2. Corporation stops GE fruit and vegetable research
-------------------------------- GENET-news --------------------------------
TITLE: Bionova R&D Operations to Be Shut Down
SOURCE: Bionova Holding Corporation, USA
http://biz.yahoo.com/prnews/020513/sfm122_1.html
DATE: May 13, 2002
------------------ archive: http://www.gene.ch/genet.html ------------------
Bionova R&D Operations to Be Shut Down
OAKLAND, Calif., May 13 /PRNewswire-FirstCall/ -- Bionova Holding Corporation announced today that it has begun closing down its research and development operations, carried out primarily through its wholly owned subsidiary DNA Plant Technology Corporation (DNAP). The focus of DNAP's research has been the production of transgenic plants which provide improved disease resistance for fruit and vegetable crops. Concerns about public acceptance of transgenic products in these markets have made producers reluctant to invest in the development of transgenic fruits and vegetables. Further, the agricultural industry has been suffering with reduced prices in the past few years, leading growers, food companies and other providers to delay new R&D investment. Despite an intensive search, these factors have made it difficult for the company to develop new customers. With this absence of a customer base, DNAP has not been able to obtain venture capital or other financing sufficient to continue R&D operations. Accordingly, research and development operations are being terminated, and over the next two months, DNAP's Oakland R&D facility will be closed down and nearly all personnel will be laid off. DNAP will shift its focus to the licensing or sale of its intellectual property. It is anticipated that the shut-down of R&D operations will be complete by June 30, 2002.
Bionova Holding and its affiliates have strategic alliances and licensing agreements with some of the world's leading agricultural companies, value-added producers and marketers, and biotechnology research groups. Through its fresh produce growers and distribution companies, Bionova Holding is known for its premium Master's Touch(R) and FreshWorld Farms(R) brands. Bionova Holding Corporation is majority owned by Mexico's Savia, S.A. de C.V., whose subsidiaries include Seminis Vegetables Seeds, Inc., the largest developer, producer and marketer of vegetable seeds in the world.
All statements in this press release other than statements of historical facts are "forward-looking" statements, including without limitation statements regarding Bionova Holding's financial position, business strategy, plans and objectives of management, and industry conditions. Although the Company believes that the expectations reflected in such forward-looking statements are reasonable, it can give no assurance that such expectations will prove to be correct. The following factors, among others, may affect the Company's actual results and could cause such results to differ materially from those expressed in any forward-looking statements made by or on behalf of the Company: liability resulting from shareholder lawsuits, inability to obtain additional financing, competitive factors, agribusiness risks, governmental and economic risks associated with foreign operations, public acceptance of genetically-engineered products, commercial success of new products, proprietary protection of and advances in technology, as well as the ability of the Company to successfully integrate recent acquisitions and its management information systems and controls. Further information on the factors that could affect the Company's financial results is contained in the Company's Form 10-K for the year ended December 31, 2001 which has been filed with the Securities and Exchange Commission.
*********************************************
GENET European NGO Network on Genetic Engineering
Hartmut MEYER (Mr)
Kleine Wiese 6 D - 38116 Braunschweig
Germany
phone: +49-531-5168746
fax: +49-531-5168747
email: genetnl@xs4all.be
*********************************************