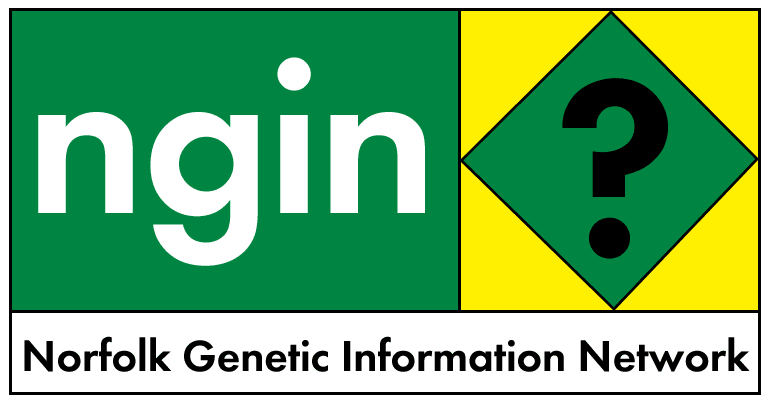 21 November 2002
BMA REPORT LEADS TO CALL FOR HALT ON GM CROP TRIALS/TOBACCO INDUSTRY TINKERS WITH BIOTECH CIGARETTES
1. BMA report leads to call for halt on GM crop trials
2. Tobacco industry tinkers with biotech cigarettes
***
1. BMA report leads to call for halt on GM crop trials
The Scotsman, 20 November 2002
THE Scottish Executive yesterday came under pressure to halt immediately GM crop trials after the disclosure that senior doctors are concerned about the implications for public health.
Robin Harper, the Scottish Green MSP, tabled a motion in the parliament calling on MSPs of all parties to demand the halting of the trials in the light of evidence from the British Medical Association (BMA).
The SNP, the main opposition party in the parliament, also threw its weight behind moves to have the trials stopped, saying there was now overwhelming evidence against them continuing.
Mr Harper's attempt to persuade the parliament to intervene follows concern about the public health implications of the crop trials voiced by the BMA in a submission to the parliament's health committee which will consider the issue today as part of its inquiry into GM crop trials.
Mr Harper, a Lothians list MSP, said: "The Executive must now take the advice of the medical profession, plough in the existing trials and not allow any more to be planted. The environmental and public health concerns are now so strong, you have to ask why the Executive continues to back GM crops. They have the powers to end the trials today if they wanted to but they continue to play fast and loose with our environment."
Mr Harper added: "No wonder the public is suspicious of GM crops. GM crops cannot be allowed to continue until a proper investigation has taken place and I'm asking MSPs of all parties to back this call."
The SNP environment spokesman, Bruce Crawford, accused the minister, Ross Finnie, of hiding behind European rules. He said the BMA report showed there was now overwhelming evidence that GM crop trials had to stop.
Mr Crawford, the list MSP for Mid Scotland and Fife, said: "The time has come for Ross Finnie to end GM crop trials in Scotland. Once again, the Executive is refusing to do what is best for Scotland, the public health and our environment,"
In its report, the BMA said trials should be stopped because of the lack of safety standards and a potential serious impact on human health.
Mr Crawford said the SNP welcomed the report as it proved immediate action had to be taken to avoid any further risk to the public. "It is clear that GM crops are not being regulated correctly and there has not been enough research into negative side effects on public health," he said.
"Mr Finnie has continually used European rules as his excuse for not taking action. Yet the BMA have made it clear that the European Court would back a ban on GM crop trials based on the precautionary principle. It is time for Finnie to put in place an immediate moratorium."
Mr Finnie has told Mr Crawford, in reply to a parliamentary question, that he has no plans to introduce a moratorium on GM crops.
Mr Crawford claims the minister is going against his own party policy, saying the Scottish Liberal Democrats, at a conference in April, had agreed there should be a moratorium on field testing and commercial growing of GM crops.
In his reply, Mr Finnie said there were no plans to introduce a moratorium and that ministers had made it clear that autumn 2002 was the final round of the farm scale evaluation. He pointed out that there would be no commercial growing of GM crops pending the results of a research programme and the outcome of public debate.
***
2. Tobacco industry tinkers with biotech cigarettes
The Associated Press
http://www.heraldtribune.com/apps/pbcs.dll/article?Date=20021120&Category=APN&ArtNo=211201130&Ref=AR
Two college researchers on Wednesday presented evidence that the tobacco industry, particularly Philip Morris, experimented with genetically engineered tobacco as early as the 1980s in an effort to control nicotine levels in cigarettes.
"There was an intersection of two research trends: biotechnology and the need for a low-nicotine cigarette," University of California, San Francisco researcher Joshua Denby told a gathering at the 2002 National Conference on Tobacco or Health. About 3,400 people are attending this year's conference, which focuses on efforts to reduce smoking.
Denby, with colleague Lisa Bero, poured through thousands of industry internal documents made public as part of the tobacco settlement of lawsuits with the states. They found evidence that Philip Morris paid $1.5 million to Davis biotechnology company Calgene, Inc., now a subsidiary of Monsanto Co., in 1986 to help it create a low-nicotine cigarette.
That effort failed, Denby said.
Nonetheless, New York-based Philip Morris continued to pursue the development of a low-nicotine cigarette aware that it was likely to be perceived as healthier, although it is not, Denby said. The company currently markets several products developed by more traditional, non-biotechnological methods.
A representative from Philip Morris could not be reached immediately for comment.
This month, Philip Morris began inserting disclaimers in its "light," "ultra light," "mild," and "medium" cigarettes telling consumers those cigarettes aren't less harmful that full-flavored smokes.
So far, only one company, Vector Tobacco Inc., has sold cigarettes genetically engineered to be low-nicotine. However, the company's Omni-brand cigarettes haven't caught on, ringing up a paltry $5.6 million in sales this year, according to its latest earnings report.
Vector is now pinning its hope on a new engineered cigarette, Quest, which will be launched in January.