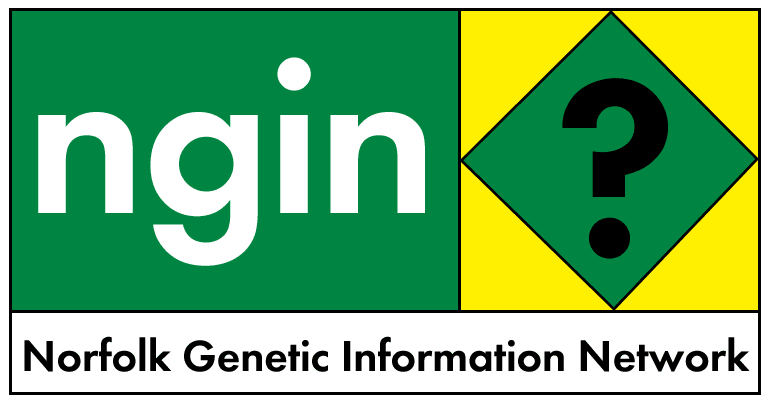 22 March 2002
INDIA: FARMING STATE BENT ON GROWING GE COTTON
By Ranjit Devraj, Inter Press Service March 18, 2002
NEW DELHI: Warnings from environmentalists and food security experts will not deter India's farming state of Punjab, which borders Pakistan, from sowing genetically engineered (GE) cotton when the "kharif" or rainy season begins in the middle of the year.
"I will not let the biotechnology revolution to pass Punjab by," Amarinder Singh, Punjab's newly elected chief minister, declared soon after he was sworn into office earlier this month.
As the leader of India's so-called 'Green Revolution' between 1967 and 1978, Punjab used intensive farming methods such as mechanization and the use of pesticides, fertilizers, hybrid seeds and irrigation to emerge as the country's granary. But the Green Revolution also mined nutrients out of Punjab's soil and poisoned it with a witches' brew of chemical fertilizers and pesticides.
It likewise dashed the hopes of farmers, who soon began to see dwindling returns and crashing prices from a glut of wheat and rice stocks that now top 50 million tonnes. In desperation, Punjab's farmers have turned, in recent years, to cash crops such as sugarcane and cotton. The first never quite took off because of depleted groundwater and the second is doomed for attacks by the dreaded American bollworm. Cotton production in the state is down this year to 700,000 bales from a peak of 2.7 million bales and, according to reports.
According to Singh, no less than 600 indebted farmers committed suicide in Punjab this year following cotton crop failure. It is against this backdrop that Bt cotton, or cotton genetically spliced with toxic genes borrowed from the Bacillus Thuringiensis (Bt), a bacterium that is deadly to the bollworm, enters the picture.
Amarinder Singh says he cannot understand why farmers in this country have so far been denied legal access to Bt cotton, developed by the U.S. transnational corporation Monsanto and sought to be marketed in this country by its subsidiary MAHYCO. India has the largest acreage (8.9) million hectares in the world and its 2.86 million tonnes of annual production is rated the third in the world, but its average productivity is among the lowest at 320 kg. per hectare. Cotton farmers spend some 400 million dollars annually buying pesticides.
Last year, under pressure from top environment groups, India's Genetic Engineering Approval Committee (GEAC), set up by the Environment Ministry, withheld permission for commercial cultivation of Bt cotton because of what it deemed insufficient trials. But those reasons are no longer valid because further trials on Bt cotton supervised by scientists from the prestigious Indian Council for Agricultural Research (ICAR) have passed muster and the GEAC is certain to clear commercial cultivation when it meets, as scheduled, later this month.
Approval for Bt cotton would mean the end of years of campaigning by leading environmental and food security activists who have warned, among other things, of toxic gene flow through pollen to ordinary crops in neighboring fields that are planted with unknown, and possibly disastrous, ecological consequences.
"While Monsanto puts the distance pollen can travel at 15 meters, the U.S. Department of Agriculture says it can travel for three miles and if planted in Punjab, in time, the gene will easily reach Pakistan, not to mention other Indian states," says Devinder Sharma, a leading campaigner against GE crops.
Pakistan does not have biosafety laws for the importation, testing and commercialization of GM crops but has made several initiatives favoring their introduction amid protests from such groups as the Sustainable Agriculture Action Group (SAAG), a coalition of food rights and farmer's organizations. Cotton is Pakistan's major cash crop, accounting for 40 percent of its annual foreign exchange earnings of $ 10 billion.
Sharma is convinced that farmers in Punjab are now about to fall out of the Green Revolution's "chemical treadmill", in which they were compelled to use more and more pesticides, and into a "biological treadmill" in which more and more toxic crops are developed to counter resistance.

That India is now in for rapid, uncontrolled spread of GE crops and the toxic genes spliced into them has been amply demonstrated by the discovery last year that farmers in western Gujarat state have been buying and sowing Bt cotton without waiting for GEAC approval. By the end of last year, when an estimated 10,000 hectares in Gujarat alone were found to be under Bt cotton, the federal Ministry of Environment had to order state authorities to destroy the standing crops. Leading environmentalists, such as Vandana Shiva, blamed the illegal spread of Bt cotton on Monsanto-MAHYCO, which imported the seeds and conducted field trials in nine Indian states without GEAC approval.
"Those trials were in violation of biosafety laws and also in violation of Constitution since agriculture is a state subject and none of the nine states where field trials were conducted were consulted," Shiva said.
It was only in May 2000 that Monsanto-MAHYCO finally applied to the GEAC, seeking "approval for large-scale commercial field trials and hybrid seed production of indigenously developed Bt Cotton hybrid".
"The severe ecological risks of crops genetically engineered to produce toxin include the threat posed to beneficial species that are necessary for pollination and for pest control through prey-predator balance," Shiva said.
The Delhi High Court is currently hearing a public interest litigation filed by Gene Campaign, a leading voluntary organization that is seeking inquiry into how Bt cotton was sold clandestinely to farmers in Gujarat and wants a regulatory mechanism in place.
Observing that the spread and use of Bt cotton would not have been possible without the connivance of concerned authorities, the court has issued notices to the GEAC and other wings of the federal government.
---
Devinder Sharma articles:
https://members.tripod.com/~ngin/feedtheworld.htm
*Bt cotton will kill farmers, financially and literally
*"Green Revolution turns sour"
*Biotechnology : Not the answer to hunger
*Biotechnology: Exploiting the Poor and Hungry
---
"...farmers are likely to be weaned from pesticides to be force fed biotech seeds, in other words, taken off one treadmill and set on a new one!"
"The trend towards a quasi-monopolization of funding in agricultural development into a narrow set of technologies is dangerous and irresponsible. Also, too many hopes and expectations are being entrusted in these technologies, to the detriment of more conventional and proven technologies and approaches that have been very successful and which potential lies mostly unused in the developing countries.
It is only too obvious to concerned scientists, farmers and citizens alike that we are about to repeat, step by step, the mistakes of the insecticide era, even before it is behind us. "
Hans R.Herren, Director General, The International Centre of Insect Physiology and Ecology Nairobi, Kenya and winner of the 1995 World Food Prize